Our Pediatric Hospital Medicine Fellowship | Now Accepting Applications
The Pediatric Hospital Medicine Fellowship Program provides a dynamic opportunity for fellows to become pediatric hospital medicine physicians who have expertise in providing evidence-based care of pediatric inpatients, coordination of care for those with health issues ranging from the common to the complex, advocacy for services and programs that support the best possible outcomes, and effective communication with primary care and subspecialty providers. Our program will equip fellows to advance the field through scholarly work and research. Graduates of the program will have developed the skills to work in both academic and community-focused PHM programs and be able to participate collaboratively as leaders in the field.
Meet our Directors
Patrick McCarthy, MD, MME (Program Director) and Vanessa McFadden, MD, PhD (Research Director) discuss our Pediatric Hospital Medicine Fellowship program.
Meet the Hospitalists, Part 1
Learn about our program, our institution, and Milwaukee from five of our pediatric hospitalists.
Meet the Hospitalists, Part 2
Hear more about our program from two of our med/peds hospitalists. Learn about what it's like to live and train here in Milwaukee!
As a fellow, you will
Develop expertise in caring for hospitalized children with acute conditions, chronic diseases, medical complexity, and diagnostic uncertainty

Gain the experience and skills needed to practice independently in academic or community-based practices

Complete a scholarly project in areas such as clinical research, education, or quality improvement that will help you advance our specialty and develop your career

Build skills in leadership, hospital administration, practice management, and value driven care

Work with a talented team in the Division of Pediatric Hospital Medicine at the Medical College of Wisconsin and Children's Wisconsin, which is currently comprised of 42 hospitalists, and 9 advanced practice providers (APPs).

About Our Fellowship
Our two-year Pediatric Hospital Medicine fellowship is designed to produce academic and clinical leaders within the specialty. Our program is accredited by the Accreditation Council for Graduate Medical Education (ACGME). You will work with dynamic faculty who are actively involved in medical education, quality improvement, and hospital leadership.
Apply
The Medical College of Wisconsin/Children's Wisconsin Pediatric Hospital Medicine (PHM) Fellowship Program looks forward to your application to our program. Our program participates in the National Residency Match Program (NRMP) Pediatric Specialties Fall Match. We are currently accepting applications for first-year fellowship positions to start in 2022.
To apply, you will need to submit the following documents:
Completed PHM Fellowship Common Application, including identification of 3 letter of recommendation authors.
Updated curriculum vitae (CV)
Personal statement (as specified within the PHM Fellowship Common Application)
3 letters of recommendation
We will start making offers to interview with our program on July 21, 2021. We highly recommend completing your application in advance of this date. Please submit all materials to phmapplications@mcw.edu.
We look forward to your application! For any questions regarding the application process, please contact Maggie Reichertz (mreichertz@mcw.edu), Program Coordinator. Detailed information on how to apply and the interview season timeline can be found in our letter to applicants linked here (PDF).
Clinical Experience
As a fellow in the Pediatric Hospital Medicine Program you will have the opportunity to gain extensive clinical experience at both Children's Wisconsin Main Campus and Fox Valley. Patient care activities include extensive inpatient service experience, including rotations in hospital medicine, newborn nursery, pediatric critical care, procedural sedation, special needs/complex care, and palliative medicine. Elective options include transport medicine, emergency medicine, child advocacy and protection, infectious disease, behavioral health, and more!
Research Experience
After successful recruitment, rising fellows will be contacted to identify an area of interest, such as clinical research, quality improvement/safety, or educational scholarship. We will work with you to connect you with a faculty mentor/coach to help you select a project and support you throughout your fellowship so you can meet the ACGME requirements for scholarly productivity. The Joint Fellowship Curriculum and Hospital Medicine Fellows' Curriculum will help fellows develop skills in study design and research methodology, grant writing, statistical analysis, and other fundamentals.
Academic Curriculum
The curriculum includes:
Inpatient hospital medicine rotations at Children's Wisconsin. Fellows will rotate on of our academic hospitalist inpatient services and gain experience managing common pediatric conditions, rare diseases, and medically complex children. The inpatient experience will include time working on the resident service, the APP team, and night/call shifts. Triage, complex care coordination, and surgical co-management will be emphasized throughout the rotations. Bedside and didactic teaching and supervision of medical students, residents, APPs, NP students, and PA students will occur during these rotations.

Community hospital medicine rotations. Fellows will rotate at Children's Wisconsin Fox Valley, gaining experience with providing care outside of an academic center. Emphasis will be placed on evidence-based community practice, triage and level-of-care decisions, and delivery experience.

Required key clinical rotations. Fellows will rotate though other clinical services in the Department of Pediatrics to gain essential experiences and skill that are central to a career in hospital medicine. Rotations will include newborn nursery, special needs/complex care, sedation, palliative care, PICU, and others.

Elective rotations. Fellows will have the opportunity to select clinical and non-clinical electives that align with their individual interests and career goals.

Longitudinal experiences. Throughout fellowship, teaching and medical education, leadership/administration, quality-improvement, co-management, and other areas will be built upon as part of rotations and clinical experiences.

Research and scholarly activities. Fellows will have significant time dedicated to a research/scholarly project, with the expectation of a scholarly product by the end of fellowship. We will work with you to identify a project and mentorship early in fellowship and partner with you to meet this goal.

PHM fellows' conference series. A fellows-centered didactic curriculum will complement the clinical and other educational experiences to ensure a well-rounded educational experience.
A Day in the Life of a Fellow
While on a hospital medicine team, you will be responsible for a team of patients, leading rounds that includes medical students, residents, APPs and/or APP students, while under the supervision (direct and indirect) of a PHM faculty member.

Assignments to the various coverage roles will include pager triage, staffing patients during times of daily peak volume, and coordinating care during handoffs.

During selected rotations, call will include some overnight hospitalist inpatient shifts or night call in the PICU.

Clinical experiences in other required rotations will find you rounding with board certified/eligible specialists and becoming a part of their team for 2-4 weeks.

You will follow several patients with special needs longitudinally. You will be notified when they are in clinic and admitted. When possible, fellows may have the opportunity to make house calls with faculty/staff.

Research blocks will allow you to focus on your research topic either at the hospital or off site.Regularly scheduled meetings with your mentorship team will ensure that you stay on target.
Our Faculty
Our talented faculty members are excited to assist you throughout your fellowship.
Living & Training in Milwaukee
Milwaukee
is one of the Midwest's best-kept secrets and a prime location for the Medical College of Wisconsin's main campus. A one-of-a-kind city with a vibrant and diverse culture, this charming, yet metropolitan must-see is just 90 minutes north of Chicago and nestled on the coast of Lake Michigan. Whether you're catching a show at Summerfest, the world's largest music festival, immersing yourself in the old world charm of the Historic Third Ward or taking in the sights and sounds of one of the many cafés, beer gardens or restaurants that line the city's riverbank and shoreline, Milwaukee never disappoints. Find out why MCW students, faculty and employees take pride in calling Milwaukee home.
Salary & Benefits Highlights
Salary is determined by the Medical College of Wisconsin Affiliated Hospitals (MCWAH).

Each fellow receives $1,500/year to support academic purchases/travel from MCWAH in addition to being eligible for departmental support if presenting at national meetings.

Additional Section support may be available for other meetings/conferences on a case-by-case basis.
Eligibility
Eligible candidates must have completed an ACGME-accredited Pediatric residency and be board-eligible in pediatrics at the start of fellowship training. Candidates must be able to be licensed in the State of Wisconsin.
Medical College of Wisconsin Affiliated Hospitals does accept visas, as per their policy. Please see the MCWAH visa information site for further details.
Our Spaces and Places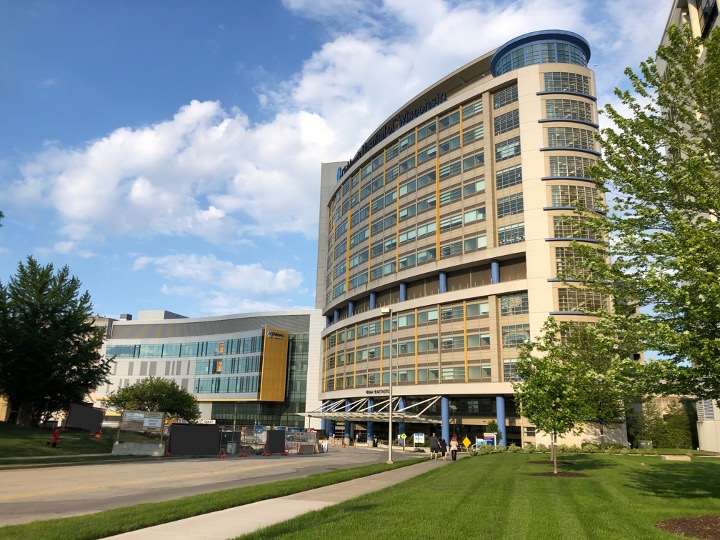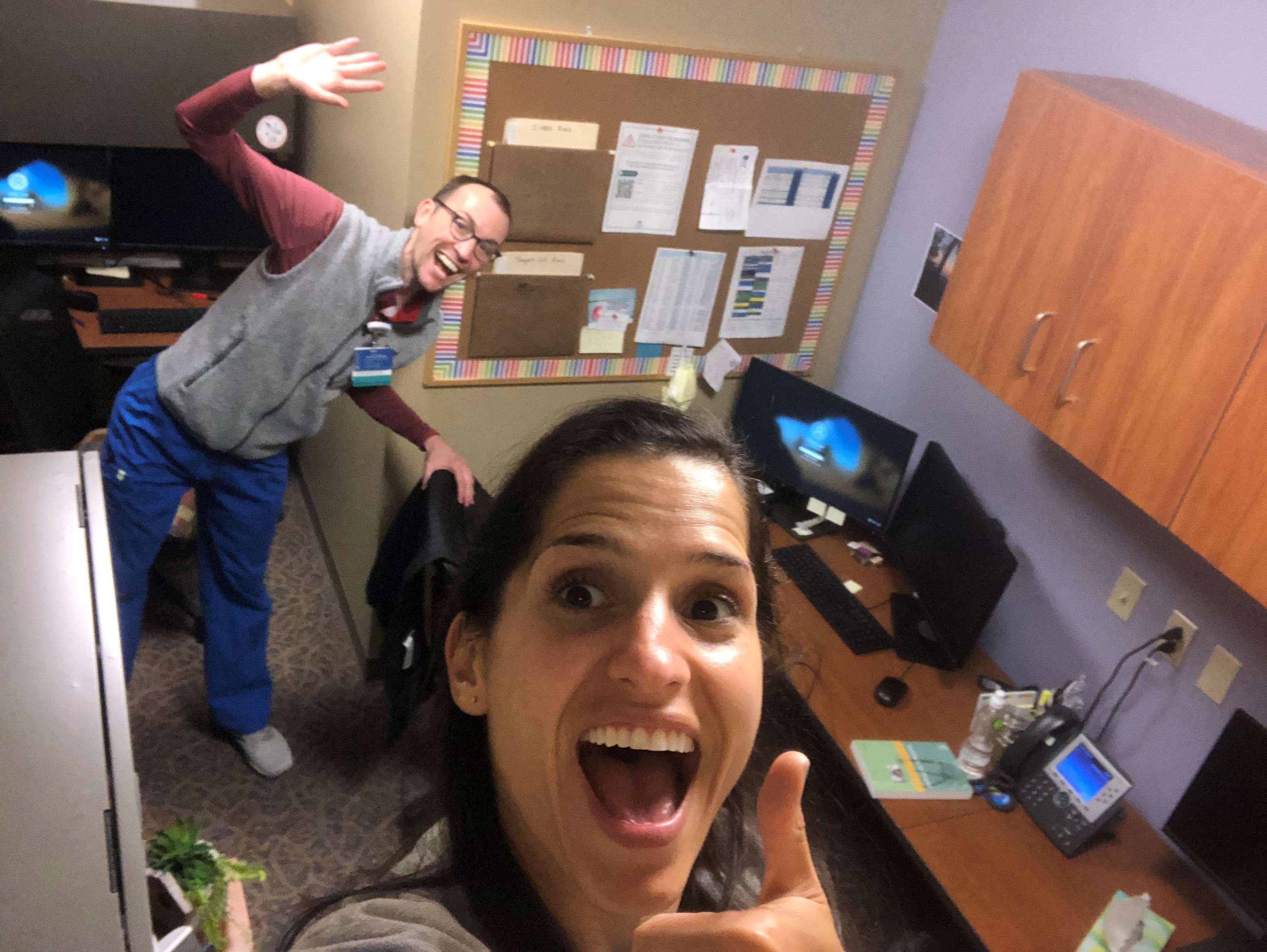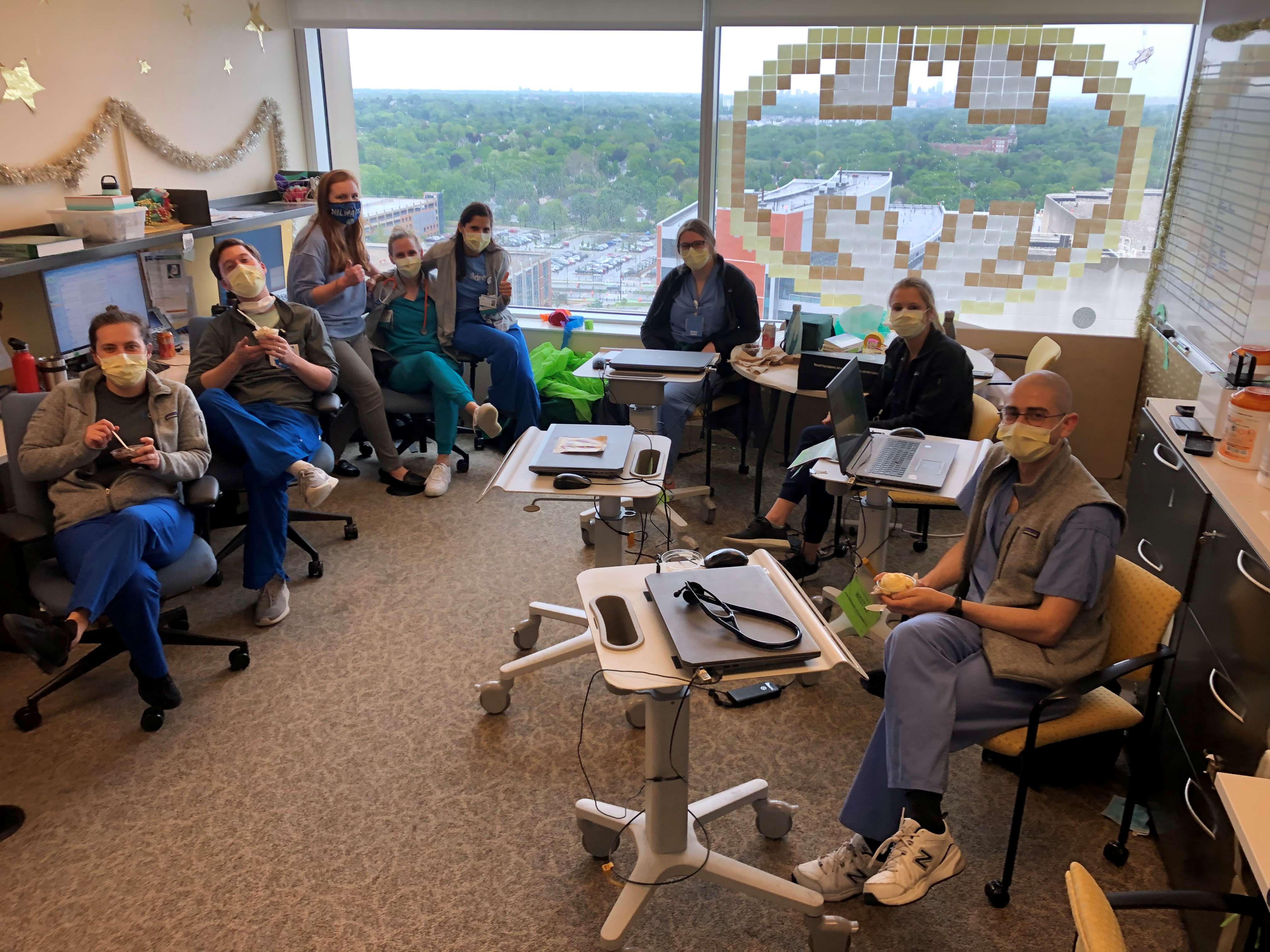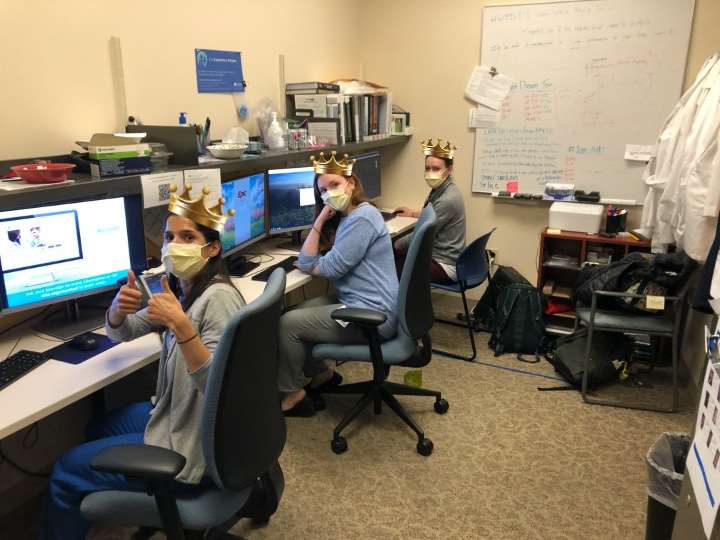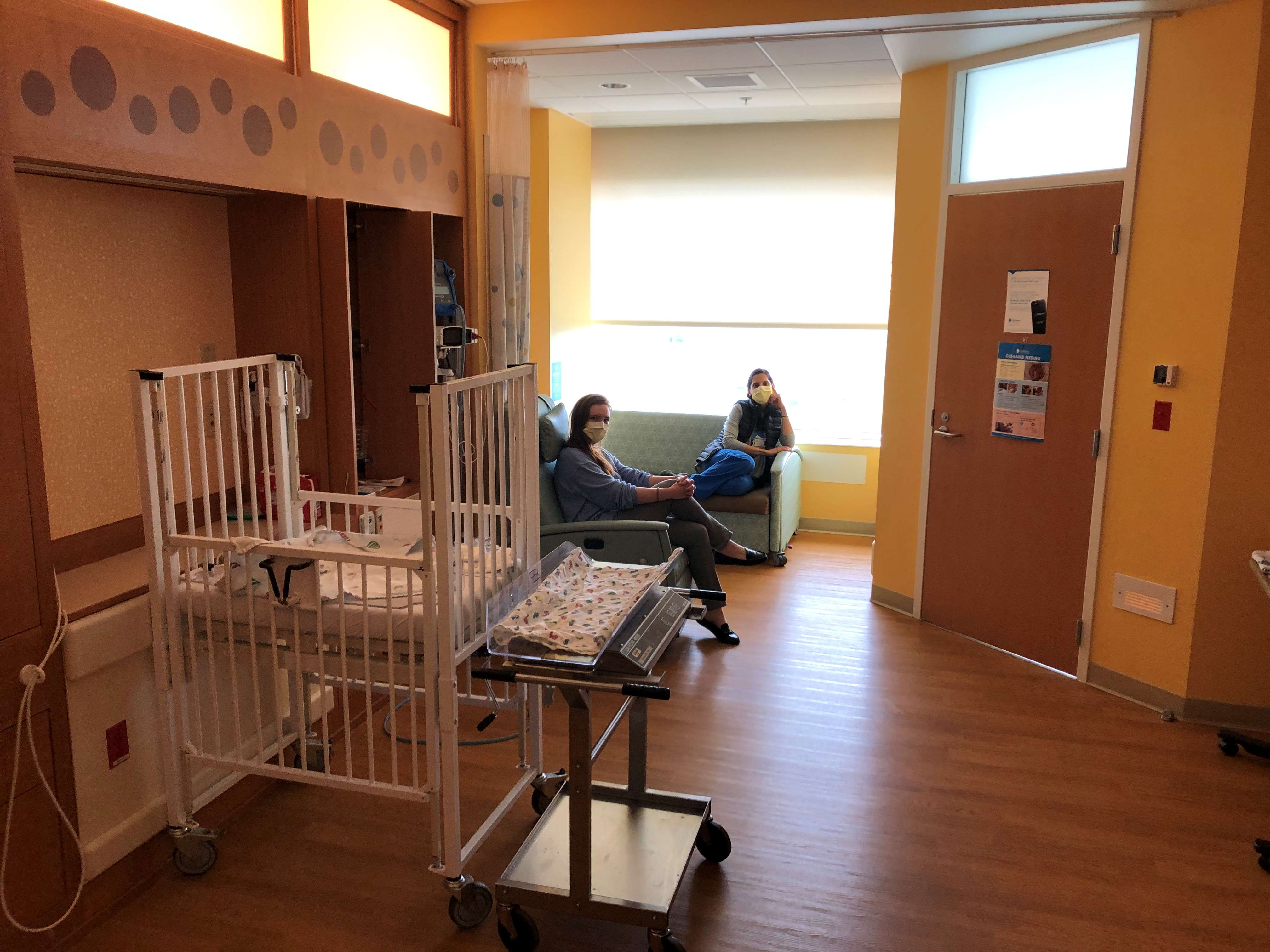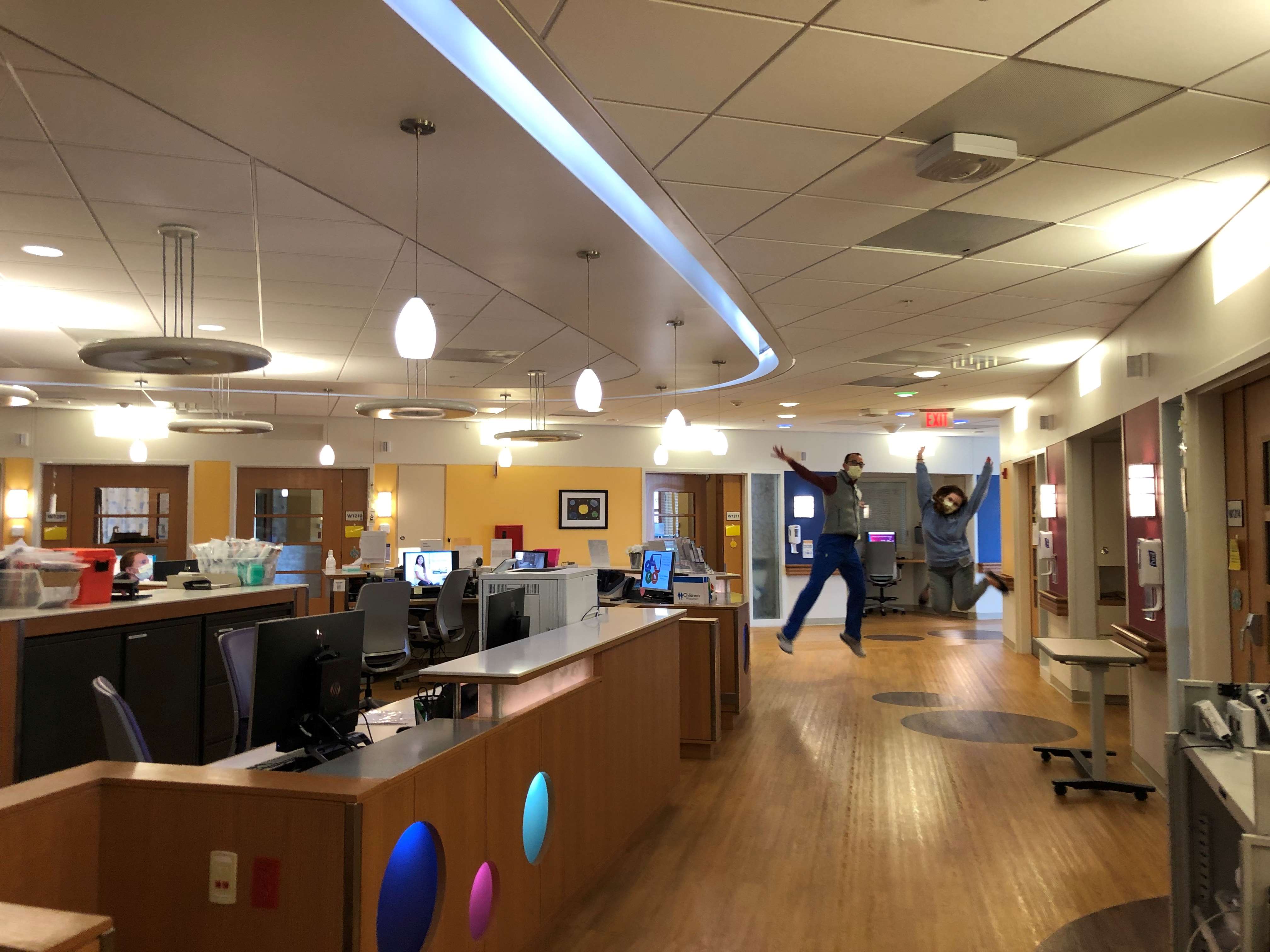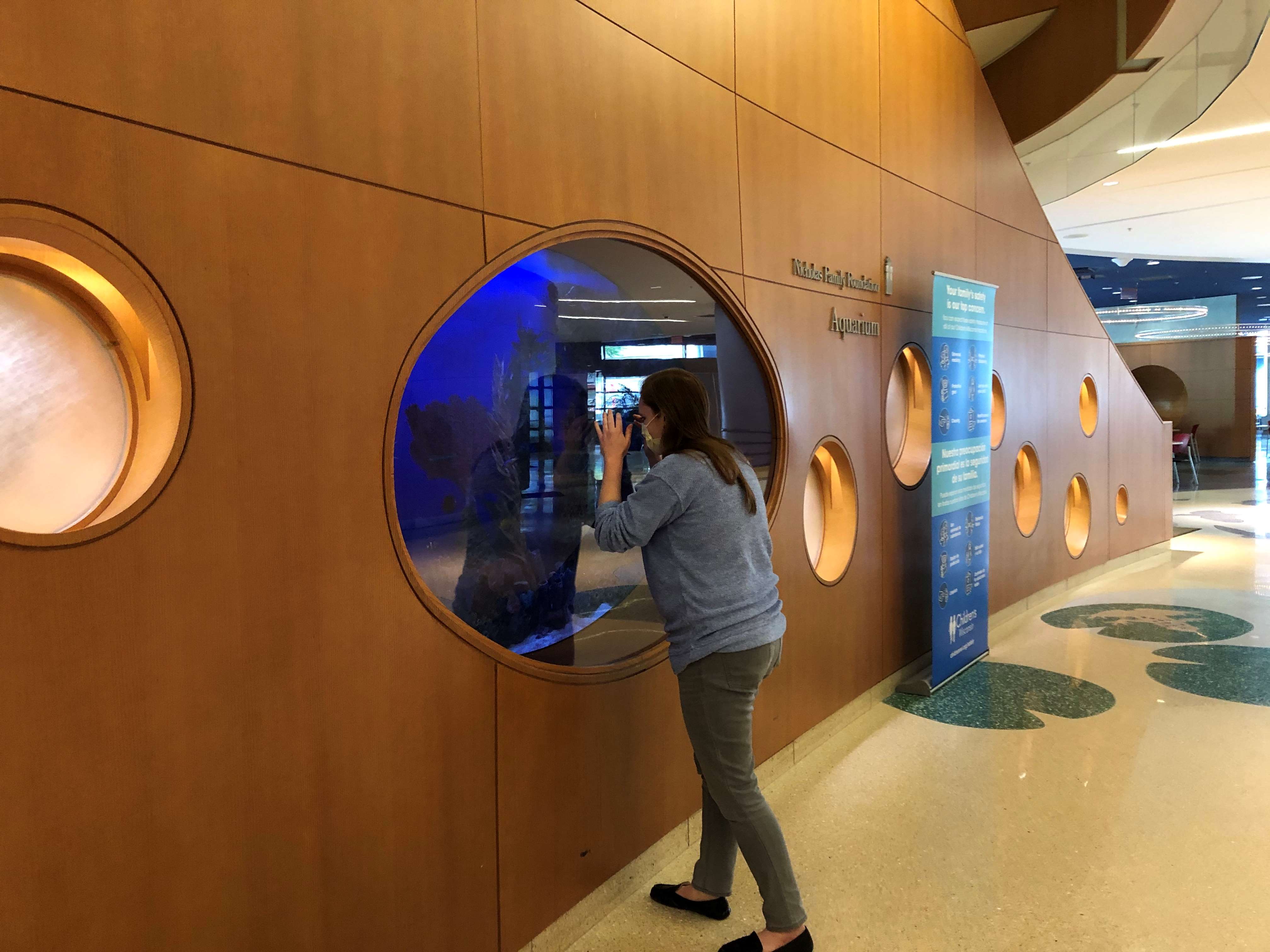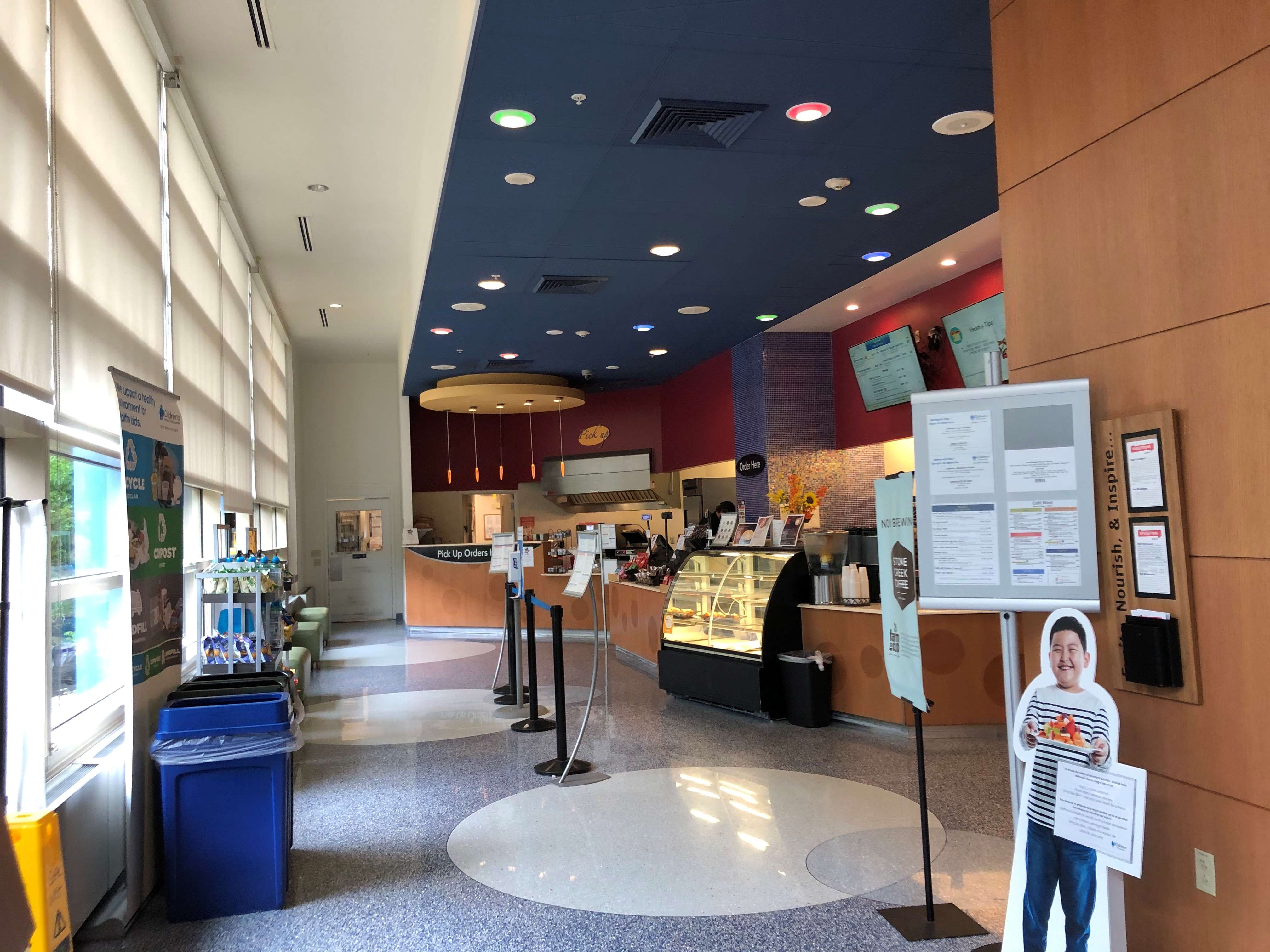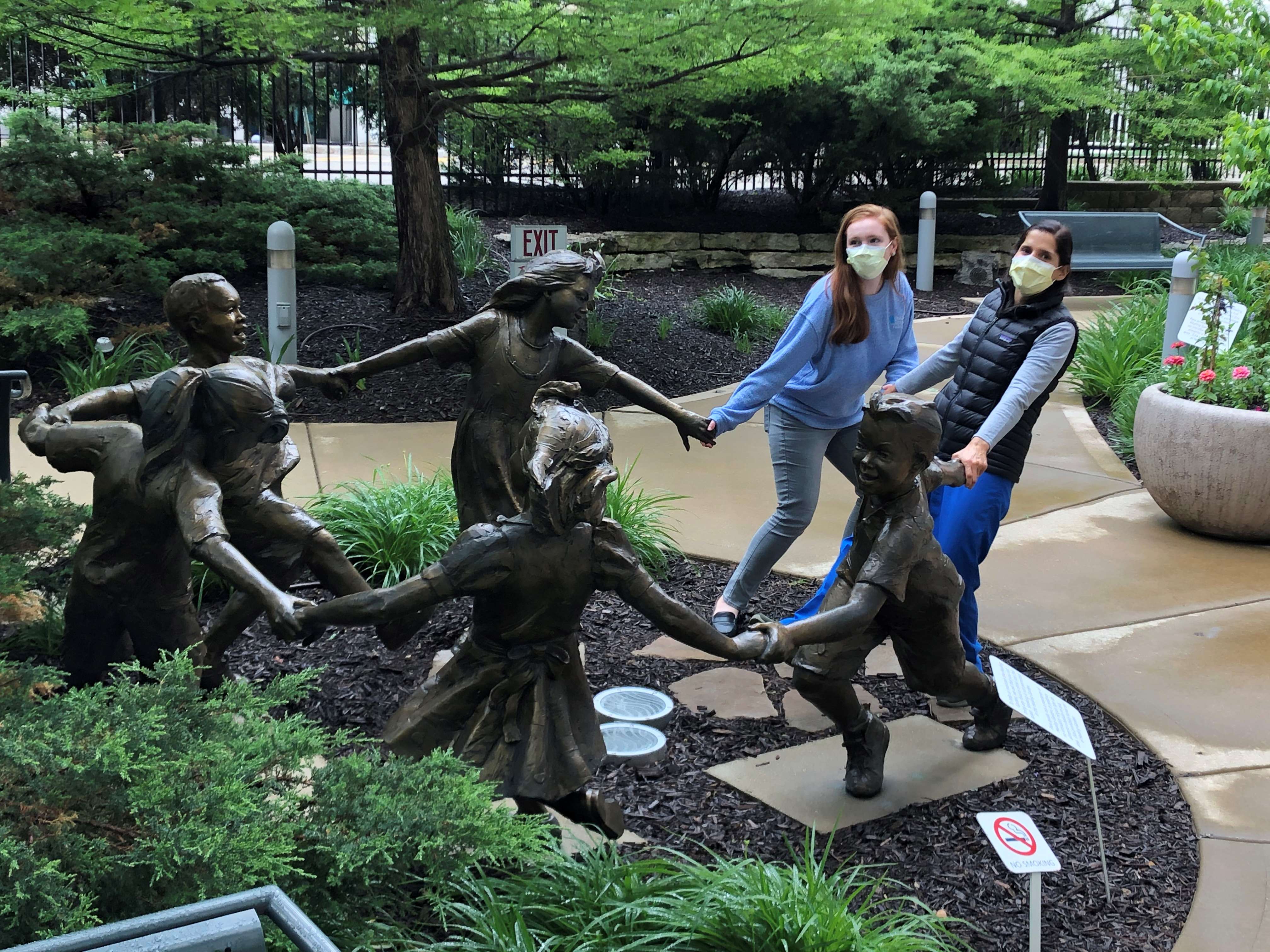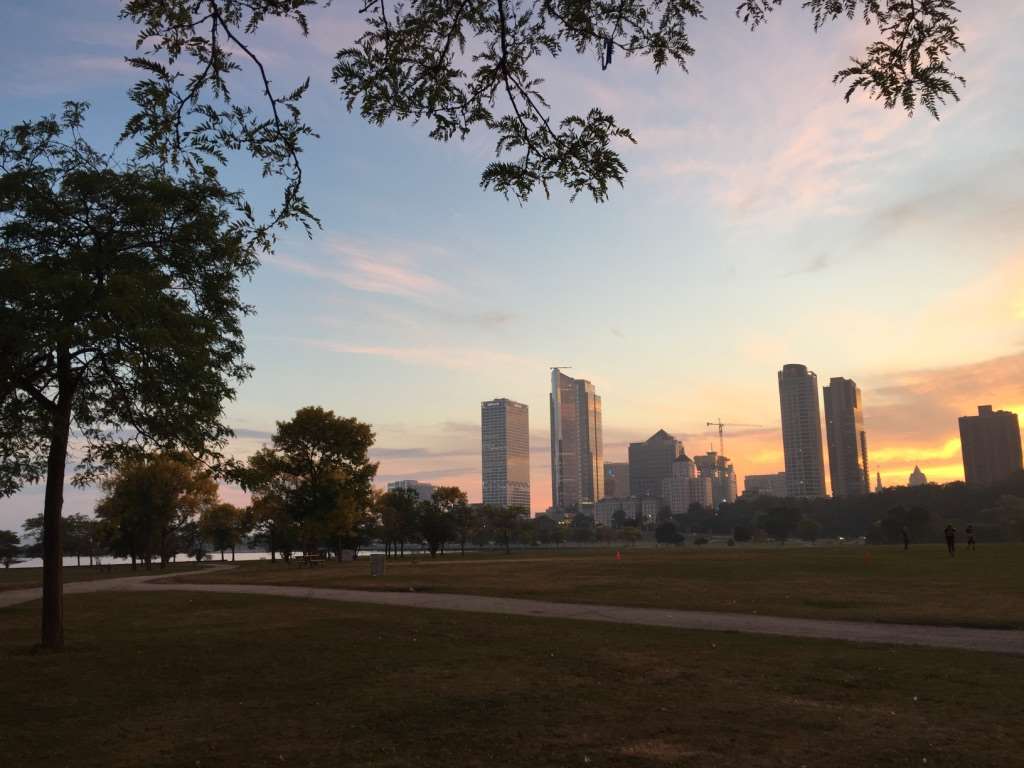 Our Team
Patrick McCarthy, MD, MME
Program Director
Brandon Palmer, MD
Associate Program Director
Kyle Pronko, MD
Associate Program Director
Vanessa McFadden, MD, PhD
Research Director
Judy Borchardt
Division Program Associate
Maggie Reichertz
Program Coordinator
Our Second Year Fellows (2020-22)
Leann Madion, MD
Medical School: Wayne State University School of Medicine
Residency: Medical College of Wisconsin Affiliated Hospitals
Riley Boland, MD
Medical School: University of Iowa Carver College of Medicine
Residency: University of Wisconsin Hospitals and Clinics
Our First Year Fellows (2021-23)
Bethany Corbin, MD
Medical School: University of Pittsburgh School of Medicine
Residency: University of Rochester Medical Center
Lauren Titus, MD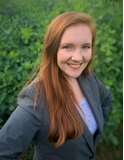 Medical School: Medical College of Georgia
Residency: Medical College of Wisconsin Affiliated Hospitals
Contact Us
Thank you for your interest in our program. We look forward to connecting with you!
Patrick J. McCarthy, MD, MME
Program Director
Maggie Reichertz
Program Coordinator