Welcome to the Medical College of Wisconsin Pediatric Pulmonary Fellowship Program 
Since 1994, the Pediatric Pulmonary (& Sleep Medicine) Division at the Medical College of Wisconsin has developed a nationally recognized pediatric pulmonary fellowship training program. We train the Pediatric pulmonologists of the future through excellence in
patient care
,
research,
and teaching
. Our program combines broad clinical training and diverse research opportunities in a collegial work environment emphasizing both clinical and scholarly activity.
Learn More about our Pediatric Pulmonary and Sleep Medicine Program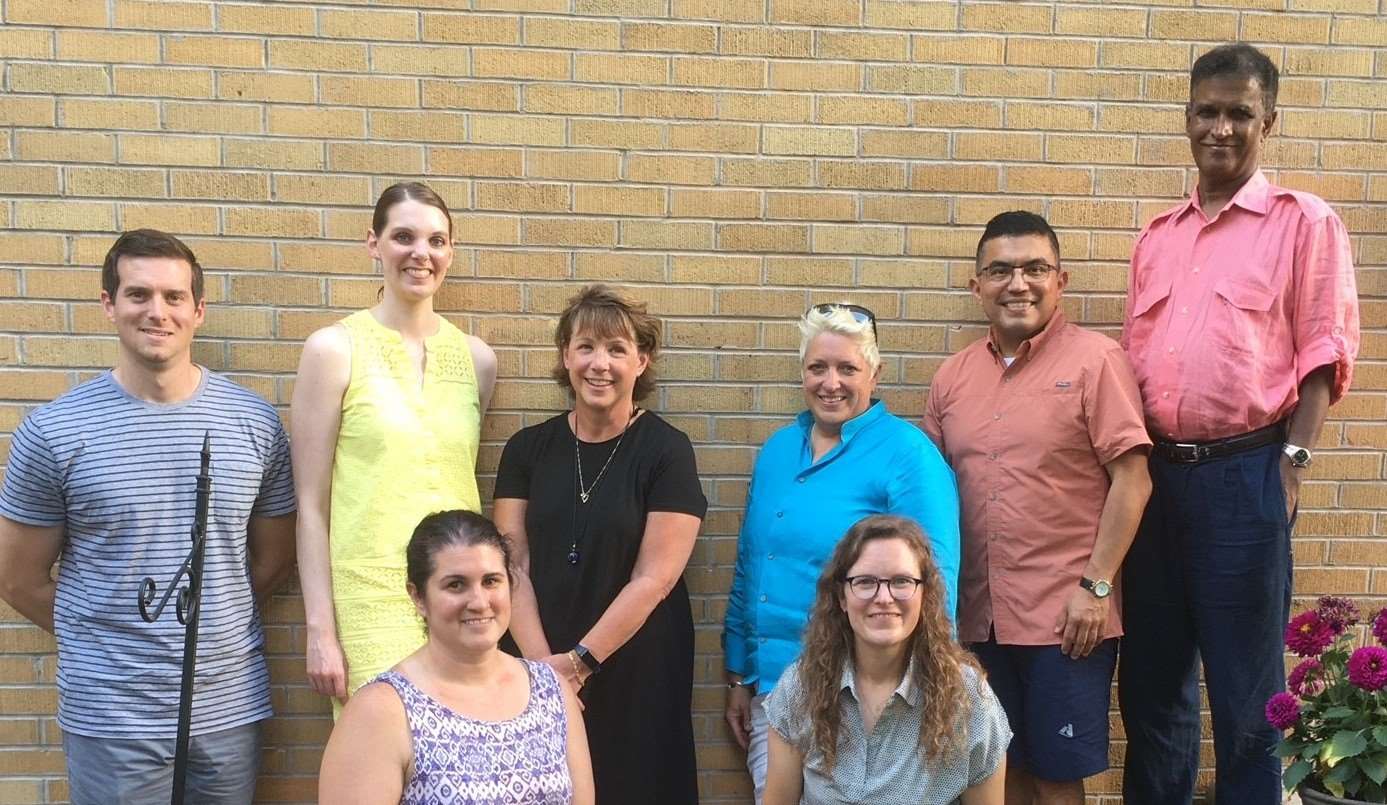 Meet Our Fellows
Two third-year Medical College of Wisconsin Pediatric Pulmonary & Sleep Medicine Fellows discuss our program, our institutions, and living and training in Milwaukee with our Program Director.
As a fellow, you will...
Become immersed in the multiple roles of a pulmonologist including inpatient and outpatient consultations, directing an inpatient pulmonary team. These will traverse from ICU to general inpatient, emergency room, and outpatient clinics with involvement in transitions between settings.
Work in interdisciplinary teams including our tracheostomy and home ventilator team, Cystic Fibrosis team, BPD program, and sleep medicine center among others.
Become confident and proficient in flexible bronchoscopy.
Immerse in a pulmonary research topic during 20 months of dedicated research time to build a research focus as an area of personalized training.
Participate in a fellow driven general pulmonary continuity clinic building relationships with patient panel seen longitudinally across your three years of training.
Program Information
The Pediatric Pulmonary Fellowship program fulfills the requirements for training as stated by the American Board of Pediatrics and is accredited by the Accreditation Council for Graduate Medical Education (ACGME). Graduates of the three-year program will be eligible to take the American Board of Pediatrics subspecialty examination in Pulmonology upon completion of the fellowship.
A Message from Our Fellowship Director
Each year I sit down to revise this message and reflect on our fellowship program in preparation for the next recruitment season. Currently, it is Spring 2023 and we are actively preparing for the upcoming new academic year. Our program remains dedicated to teaching all aspects of pulmonary physiology and patient care, including working with multidisciplinary teams and virtual care. Clinically, we have broad based training with pulmonary and our pulmonary fellows often bridging transitions from ICU to inpatient wards to home and outpatient care. We continue our objective to personalize pulmonary training to the individual trainee, starting with a broad, comprehensive knowledge of pulmonary medicine, then pairing clinical and research training into an area of expertise within the field to produce unique, highly trained graduates. The working environment and collaborations available within our institution help these relationships thrive during and beyond fellowship. Above all else, we are proud of our fellows and graduates.
Julie Noe, MD
Fellowship Director, Pediatric Pulmonary and Sleep Medicine
Assistant Professor of Pediatrics
A Message from Our Section Chief
Greetings!
Welcome to our fellowship page here at the Medical College of Wisconsin and Children's Wisconsin, in Milwaukee Wisconsin. We are pleased that you are interested to learn more about our fellowship in pediatric pulmonary medicine. Our program is a national leader in the care of children and adolescents with pulmonary and sleep needs. We are proud to be consistently ranked among the top 20 pediatric pulmonary medicine programs by US News and World Report.
Our pediatric pulmonologists are trained in all aspects of pulmonary care. We provide comprehensive care to children with common to complex conditions, including asthma, cystic fibrosis, recurrent pneumonia, chronic cough, infant apnea and bronchopulmonary dysplasia, and congenital and acquired airway problems. Our Cystic Fibrosis Center is accredited by the Cystic Fibrosis Foundation and we are an approved site in the CF Foundation's Therapeutic Development Network for CF research. Our Tracheostomy/Home Ventilator program utilizes a multidisciplinary care approach with collaboration from other subspecialty areas including pediatric otolaryngology, critical care and neonatology.
Most recently our group was in the news related to the topic of vaping and the development of EVALI. Our pulmonologists were the first to recognize and raise the alarm about EVALI. Faculty have participated in numerous lectures and interviews at the national level (Good Morning America, New York magazine, Wall Street Journal, Big Vape by a Time magazine reporter). In addition, faculty have testified at the state government level regarding legislation around vaping products as pertains to adolescents.
Our pediatric sleep specialists provide care for children and adolescents with both respiratory-related sleep disorders, as well as non-respiratory related sleep problems. Our pediatric sleep center is the only sleep center in Wisconsin dedicated solely to the care of children. The center is accredited by the American Academy of Sleep Medicine. Faculty participate in the sleep medicine fellowship through the Medical College of Wisconsin.
Again, we welcome you the Department of Pediatrics, Division of Pulmonary and Sleep Medicine. Should you have questions regarding your visit with us, please feel free to contact Julie Noe, MD, Director, Pediatric Pulmonary Fellowship Program.
Sincerely,

Lynn A. D'Andrea, MD
Professor, Department of Pediatrics
Chief, Division of Pulmonary and Sleep Medicine
Program Overview
During our three-year training program, time is distributed among both clinical and research opportunities to ensure that fellow's develop expertise in the field of pediatric pulmonary. The program provides approximately 5 months in the first year and 3 months in each of the second and third years for clinical work. Approximately 17 months of protected time dedicated to hypothesis driven research.
Program Goals
To adequately educate and provide the necessary background for a trainee to diagnose and manage pediatric respiratory disorders.
To prepare the trainee to conduct research in the area of pediatric respiratory diseases.
To enable the trainee to become a competent teacher of pediatric pulmonary physiology and pediatric respiratory disease.
Progression in Training
1st year fellows
Will learn the role of a consultant
Will begin to staff patients with residents and students with direct faculty supervision
Will be involved in telehealth with supervision in video visits and participate in sick and urgent phone call medicine and triage with faculty supervision.
Introduction to bronchoscopy and assist and begin to perform bronchoscopies
Identify a research topic and mentor
2nd and 3rd year fellows
Will work in a consultative role with graduated independence
Increased teaching opportunities with the medical team in addition to students and residents
Expand their outpatient practice with graduated independence in fellows' clinic and with sick/urgent telephone calls
Increased comfort with telehealth with graduated independence
Continue to perform bronchoscopies with increasing independence and exposure to more complicated cases
Further development of research goals including local and national presentations and manuscript writing.
Determine sub-specialty interests in pulmonary medicine and build an area of expertise
Clinical Training
Clinical training in Pediatric Pulmonary Fellowship centers on a multidisciplinary approach to the care of patients with respiratory diseases at Children's Hospital of Wisconsin. Children's Hospital is an award-winning health care system dedicated solely to the health and well-being of children. Multidisciplinary teams of physicians, nurses, and many other health care professionals specializing in pediatrics are available to meet the full range of patient-care needs.

A variety of essential lectures and conferences are included in the fellows' weekly schedule which include, but are not limited to: daily inpatient rounds with the attending, intensive care unit ward team and general ward team; weekly inpatient sign-out rounds with all members of the pulmonary section; fellows conference where a pulmonary topic is reviewed, and monthly radiology/pathology, journal club, and research conference. Additionally, all fellows are expected to attend the monthly Joint Fellowship Curriculum, which is overseen by the Department of Pediatrics, which reviews certain basic concepts, including development of research design, abstract and manuscript preparation, basic biostatistics, quality improvement, and professionalism and communication, among other topics.
Subspecialty Clinics
The Pulmonology division is involved in various multidisciplinary clinics that provide care to patients with disorders requiring a multidisciplinary approach. The following clinics are currently active and will be included to enhance the fellows' outpatient Pulmonology experience.
Positive Airway Pressure Program
Aerodigestive
Clinical Rotations
During the 3-year training program, time is distributed to ensure that fellows develop clinical expertise. Clinical time will be split between outpatient clinics, inpatient service, procedures, and the corresponding service related conferences. Fellows will hold a one-half day per week of continuity clinic for the duration of their training.
Year 1
The focus of the first year of the fellowship is to develop the clinical skills and abilities to provide optimal patient care for children with respiratory diseases. The program provides approximately 10 months of clinical experience, including both inpatient and outpatient care during the first year. During their inpatient rotation the fellow will be on first call from 7:30 am-4:30 pm and will also take two weekends per month and two nights per week on the assigned inpatient service. Continuity clinic will focus on pulmonary patients one-half day per week throughout the first year. During the first year, the fellow will devote his/her effort to the following rotations:
Pulmonary Service
The fellow will spend 5 months on the pulmonary service during the first year. At the end of the first year the fellow will have a diversity of experiences with children with respiratory diseases and develop the clinical skills needed to function as a clinician.
Responsibilities include:
Graduated responsibility for the care of pulmonary inpatients with increasing responsibility as training progresses.
Graduated responsibility completing pulmonary inpatient consultations on general floors and the PICU. The fellow will be responsible for the initial contact and evaluation, staffing with a faculty member, and appropriate documentation and communication with the primary team.
Graduated responsibility for resident education on the pulmonary inpatient team for residents and medical students.
Graduated responsibility in the care of inpatients with tracheostomies and home ventilators.
Cystic Fibrosis (CF)
The fellow will spend 1 month observing pediatric and adult Cystic Fibrosis clinics.
Responsibilities include:
Attend weekly CF team meetings.
Participating in CF multidisciplinary clinics.
Independent study to gain familiarity with landmark CF research trials and scientific rationale behind current CF therapies.
Objectives include:
Gain a thorough understanding of current CF practice guidelines.
Gain an appreciation of the team approach to CF care, and available team members and tools such as Port CF.
Gain an appreciation of the role of multi-center trials in CF research and advancement of care.
Develop knowledge to identify and manage CF nutritional needs.
Gain familiarity with standard medications and airway clearance techniques used in CF care.
Master the criteria for CF admission for pulmonary exacerbation.
Research
The fellow will take one month during the first year to identify a research mentor and project with the guidance of the Scholarship Oversight Committee. This month will also give exposure to various potential basic and clinical research projects that are available within the Pulmonary Section, the Department of Pediatrics, and throughout the Medical College of Wisconsin.
Objective:
Identify a research interest area and select a mentor.
Develop a research question and build a research plan.
Present a poster at the MCW Pediatric Fellows' poster session in April with an overview of research plan.
Years 2 and 3
The second and third years of the fellowship training provides ample protected time to pursue research endeavors while fostering improved clinical, administrative, and teaching skills.
Research
The fellow will spend 7-8 months during the second and third year implementing their research project. This will involve building new skill sets within the scope of their project, including specific knowledge within the field of study and more general skills such as IRB submission, grant writing, abstract writing and manuscript preparation.
Objectives:
Present at local, regional, and national meetings beginning in the second year.
A peer-review publication, an in-depth manuscript, a thesis or dissertation written in connection with the pursuit of an advanced degree, an extramural grant application that has either been accepted or favorably reviewed.
Building a skill set and academic focus/research area that can be maintained throughout the fellow's career.
Sleep Medicine
The fellow will spend 1 month attending sleep clinics during the second year.
During this rotation the fellow will:
Attend all sleep clinics.
Attend all Positive Airway Pressure clinics.
Attend the Sleep Conference every Friday.
Begin to learn to score and read sleep studies, gaining an appreciation for the information they contain.
Learn the indications for sleep studies and additional sleep related testing.
Procedural Skills and Diagnostic Studies
Fellows in the program are expected to develop procedural skills which include but are not limited to, flexible bronchoscopy and bronchoalveolar lavage, transbronchial biopsies, intubation and airway management techniques. Each fellow will participate in a minimum of 100 flexible bronchoscopies his/her fellowship.
Fellows will become proficient in the interpretation of pulmonary function tests (PFTs), including methacholine challenges, cardiopulmonary exercise testing and infant PFTs. In addition, they will interpret overnight pulse oximetry studies and learn their indications and limitations. The fellowship also allows the fellows to become familiar with interpreting overnight polysomnographic studies.
Research Training
Years 2 and 3 of the Pediatric Pulmonary Fellowship are primarily dedicated to hypothesis-driven research with decreased clinical responsibilities from the first year of training. Two distinct research pathways are offered, laboratory-based research and clinical research. Additional pathways are available if recognized by the ABP to qualify for sitting for pulmonary boards. A major goal of our training program is to provide fellows a focused environment in which they can develop research interests which will be integrated into their future careers. The Scholarship Oversight Committee (SOC) will guide the fellow along with their research mentor, meeting biannually during the 3 years of the fellowship training.
With a wide variety of research options available, fellows have the opportunity to participate in an ongoing research project or establish projects of their own under a faculty mentor. These mentors may be pulmonary faculty or faculty in other divisions and departments within MCW. Regardless of the research pathway the fellow selects, the ultimate goals include national presentations and publishing a manuscript in a peer-reviewed journal.
Scholarship Oversight Committee (SOC) Guidelines
To provide the Pediatric Pulmonary Fellows with guidance, leadership, and support throughout their fellowship.
All fellows will be expected to engage in projects in which they develop hypotheses or in projects of substantive scholarly exploration and analysis that require critical thinking. Areas in which scholarly activity may be pursued include, but are not limited to: basic, clinical, or translational biomedicine; health services; quality improvement; bioethics; education; and public policy. Fellows must gather and analyze data, derive and defend conclusions, place conclusions in the context of what is known or not known about a specific area of inquiry, and present their work in oral and written form.
A Scholarship Oversight Committee in conjunction with the trainee, the mentor, and the program director will determine whether a specific activity is appropriate to meet the ABP guidelines for scholarly activities. These activities require active participation by the fellow and must be mentored. The mentor(s) will be responsible for providing the ongoing feedback essential to the trainee's development.
Involvement in scholarly activities must result in the generation of a specific written "work product." Examples include, but are not limited to:
A peer-reviewed publication in which a fellow played a substantial role


An in-depth manuscript describing a completed project


A thesis or dissertation written in connection with the pursuit of an advanced degree


An extramural grant application that has either been accepted or favorably reviewed


A progress report for projects of exceptional complexity, such as a multi-year clinical trial
Review of scholarly activity and the written work product will occur at the local level. Each fellow must have a Scholarship Oversight Committee. The Scholarship Oversight Committee should consist of three or more individuals, at least one of whom is based outside the subspecialty discipline; the fellowship program director may serve as a trainee's mentor and participate in the activities of the oversight committee, but should not be a standing (i.e., voting) member. This committee will:
Determine whether a specific activity is appropriate to meet the ABP guidelines for scholarly activity


Determine a course of preparation beyond the core fellowship curriculum to ensure successful completion of the project


Evaluate the fellow's progress as related to scholarly activity


Meet with the fellow early in the training period and regularly thereafter


Require the fellow to present/defend the project related to his/her scholarly activity
Lecture Topics
In addition to clinical and research rotations, there are a variety of conferences to enhance the fellows' learning opportunity including daily inpatient rounds with the attending, intensive care unit ward team and general ward team; weekly inpatient sign-out rounds with all members of the pulmonary section; fellows conference where a pulmonary topic is reviewed, and monthly radiology/pathology, journal club, and research conference. Additionally, all fellows are expected to attend the monthly Joint Fellowship Curriculum, which is overseen by the Department of Pediatrics. Fellows are strongly encouraged to attend Pediatric Grand Rounds and Professors rounds and any other presentations or conferences they feel would benefit their education during the fellowship.
Journal Club – fellows present a variety of journal articles on interesting Pulmonary related publications. Faculty and staff from the section attend.

Radiology/Pathology Conference – a monthly conference to discuss interesting cases/films with the Radiology/Pathology department.

Fellows Conference – a weekly case conference


Joint Fellowship Curriculum – a monthly conference designed to address both the academic requirements mandated by the ACGME and the career and personal development of fellows within the Department of Pediatrics.
The Joint Fellowship Curriculum is overseen by the Department of Pediatrics and reviews certain basic concepts, including development of research design, abstract and manuscript preparation, basic biostatistics, quality improvement, professionalism, communication, teaching, administration and leadership, and career counseling, including the balance of work and family life. This core curriculum is designed to address both the academic requirements mandated by the American Council for Graduate Medical Education(ACGME) and the career and personal development goals expressed by our fellows.
The goal of the JFC is to provide an excellent educational experience to all fellows in the Department of Pediatrics through case-based, hands-on curriculum modules based on the needs of each year of fellowship (F1, F2, and F3)
Teaching Opportunities
As junior faculty members fellows are expected to supervise and teach pediatric residents and medical students in the case of hospitalized pediatric pulmonary patients. Several teaching and speaking opportunities are available to create a well rounded learning portfolio. As part of their fellowship training, fellows will be provided with instruction in clinical teaching skills. Fellows will supervise 2-4 residents each month and a variable number of medical students assigning tasks and reviewing consultation notes before presenting to the attending faculty. In the second and third years of the fellowship, fellows will present monthly on a variety of core lecture topics to rotating residents. They will develop necessary communication and teaching skills.
Yearly Lecture Topics
July and August Topics (practical)
PFTs
Chest physiotherapy devices
Tracheostomy
Polysomnography
Home ventilation and non-invasive ventilation
Inhaler devices and spacers
Physiology Topics
Exercise physiology and how to read cardiopulmonary physiology testing
Respiratory mechanics: compliance (lung and chest wall), airway resistance
Lung function test and correlation with physiology (what do they mean)

Ventilation: Forced expiratory volumes, flow-volume, closing volume, measurement of alveolar ventilation (test of uneven ventilation)
Gas Exchange:

Hypoxia
Hypoventilation
Acid – base balance
Diffusion capacity

Other tests:

Lung volumes
Lung elasticity
Airway resistance
Control of breathing
Topographic differences of lung functions

Blood flow to the lung (including PVR) and pulmonary hypertension
Anatomy and correlation with CXR, CT, and Bronchoscopy
Every 2-3 Year Lecture Topics
Upper Airway Disease
Congenital malformation: choanal atresia; micrognathia; laryngeal (malacia, web, atresia, cyst); laryngotracheoesophageal cleft; vocal cord paralysis, subglottic pathology (stenosis, hemangioma)
Infectious causes of stridor: croup and tracheitis
Lower Airway Disease
Congenital malformation: CDH, sequestration, TEF, bronchogenic cysts, lobar emphysema, agenesis
Malacia: trachea, bronchi with relation to vascular rings
Bronchiolitis: clinical picture, epidemiology, causes, treatment (role of steroid and bronchodilators), prognosis and long term consequences
Chronic cough: evaluation and management
Asthma:

Mechanism of disease (including inflammatory cells and cytokines)
Acute and chronic management (including detailed ICS differences)
Parenchymal Disease
Cystic Fibrosis:

Genetics and disease mechanism (CFTR)
Clinical manifestation, diagnosis (newborn screening) and prognosis
Recurrent pneumonia: evaluation and management
Chronic lung disease associated with prematurity: evaluation, management and long term outcome
GERD and Aspiration syndrome: respiratory complications
Pulmonary hemorrhage and hemoptysis
Lung abscess: evaluation and management
Cancer-related lung disease(opportunistic infections and post bone marrow transplant)
Sickle cell patients: acute chest syndrome
ARDS causes and management
Hypersensitivity pneumonitis
Alpha-1 antitrypsin deficiency and primary ciliary dyskinesia
Sarcoidosis, sickle cell disease, chronic granulomatous disease
SIDS
Respiratory disease and infections:

Mycobacterial infections
HIV
Mycoses
Interstitial Lung Disease: When to suspect and how to diagnose
Pleural Diseases
Air and fluid in the chest: how to evaluate and manage (chest tube, VATS)
Chest Wall/Diaphragm
Jeune Syndrome (asphyxiating thoracic dystrophy)
CDH, eventration
Scoliosis
Neuromuscular disease
Others
Pediatric Lung Transplant
Bronchiolitis obliterans
Immunosuppressive therapy in transplant patients (choices and how does it work)
Sleep

Sleep disordered-breathing
Excessive daytime sleepiness, "evaluation of sleepy teenager"
Nightmares, night terrors, sleepwalking
3/4 Meeting/Year Lecture Topics
Pathology
The goal is to discuss cases and identify both normal and abnormal pathology involving the respiratory system
Upper airway
Lower airway
Lung
Interstitial and pulmonary vasculature
Radiology (review these topics in part of radiology conference)
Congenital malformation:

CPAM
Congenital lobar emphysema
Bronchogenic cyst
Pulmonary sequestration
Eventration and congenital diaphragmatic hernia
Lung hypoplasia
TEF
BPD
Vascular rings and slings
CF
Asthma
Bronchiolitis
Swyer-James
ILD
Infections:

Fungal
TB
Other atypical infections
Diversity and Inclusion
At MCW and within the Department of Pediatrics, we have several programs and resources focused on fostering a diverse and inclusive environment. Our departmental and institutional focus is confronting negative perceptions and welcoming our community. Below is just a sampling of the efforts across our institutions to embed the principles of diversity and inclusion into our culture.
DOP Diversity, Equity and Inclusion Council | Our Diversity Council, led by Dr. Mike Levas, the DOP Vice Chair for Diversity and Inclusion, and comprised of faculty, staff, administration, and trainees, is focused on connecting with partners across our system and within the community to ensure the DOP is a diverse, equitable and inclusive employer.
DOP Fellowship and Residency Diversity and Inclusion Committees | In a city filled with its own diversity and rich cultural history, our fellows and residents recognize the importance of addressing diversity, health equity, and inclusion within our programs. As such, the program is proud to recognize the presence and work of its Committee for Diversity, Equity, and Inclusion.
DOP Unconscious Bias Training | The AAMC has partnered with Cook Ross, Inc., a leading consulting firm, to create training focused on the science behind unconscious bias to help academic medical staff and faculty mitigate disparities. Seven members of our team have earned a certification as unconscious bias trainers through Cook Ross. These trainers have translated what they've learned into a two-hour training for our faculty and staff. By learning how to identify and confront unconscious bias, it is possible to mitigate the impact and promote respect for all groups.
Trauma-Informed Workplace Training | This committee has undertaken actions including a department-wide survey and the creation of four online training modules sharing the principles of trauma-informed approach and how to recognize signs and symptoms of trauma in ourselves and others. This group started as part of Fostering Futures, a state-wide initiative aimed at infusing a trauma-informed approach into all the systems and organizations that touch the lives of Wisconsin citizens with the goal of expanding across the state to make Wisconsin the first trauma-informed state in the nation.
Office of Diversity and Inclusion | Established in March 2016, the MCW Office of Diversity and Inclusion (ODI) partners within MCW and with community partners to foster and drive inclusion excellence as an effective, empowering enabler of MCW mission and strategic goals.
Spring Festival of Cultures | The annual Spring Festival of Cultures encourages an increased awareness and celebration of the visible and non-visible identities among our MCW community. This three-day event is an opportunity to promote the fostering of diversity, inclusion and unity at MCW.
President's Diversity and Inclusion Award | MCW's President's Diversity and Inclusion Award recognizes the accomplishments of faculty, staff, students, residents, trainees, and community members in contributing to diversity and inclusion through exemplary leadership.
Institute of Health and Equity | The Institute for Health & Equity is focused on researching the root causes of health disparities in our communities, and advancing the best ideas to foster health equity throughout the world. We target populations with abnormally high rates of disease and injury – urban and rural alike – and then we find out why. Partnering with community health collaborators who live and work closest to the most vulnerable populations, we are making an impact on reducing those disparities, one community at a time.
GMF-MCW Partnership | Through their overall partnership, MCW and GMF will bring complementary expertise on a range of strategies to invest in the health, equity and economic well-being of people across Milwaukee, beginning with the neighborhoods adjacent to the new development. Guided by community priorities and data, the GMF-MCW Partnership will be a catalyst for additional investment and community impact. Together, the partners will:

Engage resident and community partnerships
Improve social determinants of health
Catalyze change that leverages resources and investment
Pediatric Joint Fellowship Curriculum
The Joint Fellowship Curriculum (JFC) at the Medical College of Wisconsin is a series of longitudinal educational experiences designed to cover topics required for all pediatric fellows. While
specialty
-specific education is covered within each section, the JFC endeavors to cover the remainder of topics that are common to all fellowship trainees. Fellows not only gain insight on these topics from campus-wide experts, but also do so in a collaborative learning environment with their same level fellow peers from across the pediatric enterprise.
Day in the Life of a Fellow
Day in life of a fellow:
Fellows are provided a semi-private workspace within the Pediatric Pulmonary Division. The pulmonary office located in the clinics building and is directly connected to the hospital and pulmonary clinic via a skywalk. Free underground parking is available adjacent to the clinics building and connected by a skywalk. Several cafeterias, coffee carts and other food services are available throughout the medical complex.
Scholarly Activities:
When on research months the day usually starts around 8:30 a.m. and finishes around 4 p.m. Fellows are expected to complete a research project and a quality improvement initiative. Fellows will meet with the program direction during the first year of fellowship to help determine a research project. They are encouraged to attend and/or present at local and national conferences such as the American Thoracic Society, CHEST and North American Cystic Fibrosis Conference. There is also a Medical College of Wisconsin research day yearly that gives fellows a chance to present their work.
Along with research projects, fellows will also take part in the Pulmonary Sign-out rounds and Noon Conference that occur every Monday. This might include presenting an interesting case or bronchoscopy.
Clinical Duties
Outpatient:
While rotating in outpatient clinic the days are usually 8 a.m.-4 p.m., depending on the clinic. Also, each follow will have one half day clinic every week in which they see their own patients. This clinic is staffed by a different attending each week. Each fellow will also follow a cystic fibrosis patient. This patient is assigned in the first year and ideally a newly diagnosed infant so the fellow can follow that patient the entire three years. This patient is seen during the Multidisciplinary Cystic Fibrosis Clinic. The fellow can also be assigned a trach/vent patient to follow and see in Multidisciplinary Trach/Vent Clinic.
Inpatient:
The day usually will start around 7:30 a.m. and ends around 4:30 p.m. depending on the number of consults that day. The inpatient service is divided into two teams. Team A covers PICU consults. Team B covers the pulmonary service, acute care and NICU consults. There are usually about 2-4 patients on the pulmonary service. Each team averages about 15 patients on the list and about 1 consult per day.
Taking Call
The fellow will be first call one to two nights per week. Night call is from 4-8 a.m. Fellows will receive calls from the patient's families, ED, inpatient teams and the PICU. The amount of calls varies, with the winter months usually receiving the most amount of calls. Most calls can be handled from home. On a rare occasion the fellow may have to come back into the hospital to perform an emergent flexible bronchoscopy.
The fellow will also work 1-2 weekends per month. The weekend calls will start at 4 p.m. on Friday and go to Monday morning at 8 a.m., this is completed from home. Calls per night vary, most commonly ranging from 1-6. Situations requiring return to the hospital approximately once per year. For weekend calls, the fellow will usually come into the hospital around 7:30 a.m. on Saturday and Sunday. At that time the fellow will round on any pulmonary service patients and handle any consults and/or consult follow ups. Usually the fellow will be able to leave the hospital around 1 p.m. depending on the amount of the work for that day and the rest of the day can be managed from home.
Fellows are expected to work at least one major (Christmas, Thanksgiving and New Year's) and one minor (4th of July, Labor Day and Memorial Day) holiday each academic year.
Fellow Awards and Successes
Juan Ruiz, MD
2009 American Thoracic Society Internal Conference, Travel Scholarship Recipient
2009 Children's Hospital of Wisconsin, Outstanding Teacher Among the Pediatric Fellows
Louella Amos, MD
2010 MCWAH Research & Quality Awards, "Treatment and Outcomes of Pediatric Restless Leg Syndrome (RLS)"
Julie Baughn, MD
2010 Medical College of Wisconsin, 4th Annual Fellows' Research Poster Session, Honorable Mention Award Recipient, "Genetic Variation in the CFTR Gene in Children with Community-Acquired Pneumonia"
2011 Abstract Excellence Award – American Thoracic Society, Respiratory Structure and Function Assembly "Genetic Variation in The Cystic Fibrosis Transmembrane Conductance Regulator Gene (CFTR) is Associated with the Need for Mechanical Ventilation in Pediatric Patients with Community Acquired Pneumonia"
Nisreen Rumman, MD
2010 Best Abstract by a Trainee at the 34th Annual Midwest Pediatric Cardiology Society Scientific Session
Lauren Camarda, MD
2012 Fellow in Training Abstract Award, American Academy of Allergy Asthma and Immunology, "Impact of the Intestinal Microbiome on Severe Paramyxoviral Respiratory Infection"
Nick Antos, MD
2013 Medical College of Wisconsin Fellow Research Day, "Drawing a Cystic fibrosis (CF) Road Map: Improving CF Inpatient Care with an Admission Plan"
Ahsan Bashir, MD
2018 MCWAH Research & Quality Awards, "Polysomnography Provides Useful Clinical Information in the Liberation from Respiratory Technology"
Santiago Encalada, MD
2015 American Thoracic Society (ATS), Minority Trainee Development Scholarship (MTDS)
Brian Carroll, MD
2018 NACFC Pediatric Fellows Session
2019 MCW DOP Fellow Research Day Finalist
2020 MCWAH Research and Quality Award


"Impaired Lung Function Following E-Cigarette or Vaping Product Use Associated Lung Injury (EVALI) in the First Cohort of Hospitalized Adolescents"
Sara Dawson, MD
2019 American Thoracic Abstract Scholarship
"High pCO2 Levels at 36 Weeks is Associated with Longer Duration of Home Oxygen in Infants with BPD"
2019 MCWAH Research and Quality Award
"High pCO2 Levels at 36 Weeks is Associated with Longer Duration of Home Oxygen in Infants with BPD"
2019 NACFC Pediatric Fellows Session
2020 American Thoracic Society Abstract Scholarship
"Active Weaning of Diuretics in Preterm Infants with BPD does not Increase Duration of Supplemental Oxygen"

Our Faculty
The Pulmonary (& Sleep Medicine) Division is comprised of nine clinical faculty members and six advanced practice nurses who provide treatment for infants, children, teens, and young adults with respiratory diseases. Our fellowship program offers innumerable clinical opportunities in collaboration with Children's Wisconsin's state of the art health care facilities and numerous sub-specialty focused clinics.
Our experienced, engaging faculty members are eager to help and support you throughout your time in our fellowship program.
Our Institutions
About the Medical College of Wisconsin
With a history dating back to 1893, the Medical College of Wisconsin is dedicated to leadership and excellence in education, patient care, research and community engagement. More than 1,400 students are enrolled in MCW's medical school and graduate school programs in Milwaukee, Green Bay and Central Wisconsin. MCW's School of Pharmacy opened in 2017. A major national research center, MCW is the largest research institution in the Milwaukee metro area and second largest in Wisconsin. In the last ten years, faculty received more than $1.5 billion in external support for research, teaching, training and related purposes. This total includes highly competitive research and training awards from the National Institutes of Health (NIH). Annually, MCW faculty direct or collaborate on more than 3,100 research studies, including clinical trials. Additionally, more than 1,600 physicians provide care in virtually every specialty of medicine for more than 4.0 million patients annually.
About Children's Wisconsin
Children's Wisconsin is the region's only independent health care system dedicated solely to the health and well-being of children. The hospital, with locations in Milwaukee and Neenah, Wisconsin, is recognized as one of the leading pediatric health care centers in the United States. It is ranked in nine specialty areas in U.S. News & World Report's 2019-20 Best Children's Hospitals report. Children's provides primary care, specialty care, urgent care, emergency care, community health services, foster and adoption services, child and family counseling, child advocacy services and family resource centers. In 2019, Children's invested more than $130 million in the community to improve the health status of children through medical care, advocacy, education and pediatric medical research. Children's achieves its mission in part through donations from individuals, corporations and foundations and is proud to be a member of Children's Miracle Network Hospitals.
Living and Training in Milwaukee
Milwaukee is one of the Midwest's best-kept secrets and a prime location for the Medical College of Wisconsin's main campus. A one-of-a-kind city with a vibrant and diverse culture, this charming, yet metropolitan must-see is just 90 minutes north of Chicago and nestled on the coast of Lake Michigan. Whether you're catching a show at Summerfest, the world's largest music festival, immersing yourself in the old world charm of the Historic Third Ward or taking in the sights and sounds of one of the many cafés, beer gardens or restaurants that line the city's riverbank and shoreline, Milwaukee never disappoints. Find out why MCW students, faculty and employees take pride in calling Milwaukee home.
Learn more about housing and rental options.
Benefits, Conditions and Terms of Employment
Portfolio CV
Each fellow should develop and continually update a personal portfolio and a CV. The portfolio would include information not typically found in a CV including meetings attended, summaries and evaluations of talks given, lists of patients evaluated and procedures completed, and other information that demonstrates continued academic involvement and success. These materials will also be reviewed during the fellow's semi-annual review with the fellowship program director and on an ongoing basis with each fellow's clinical mentor.
Application Process and Visa Information
Our 3-year fellowship program is ACGME accredited and begins on July 1 each year. We accept one fellow each year through the National Resident Matching Program (NRMP). Applicants must have completed a US-accredited residency program. Applications from prospective applicants are accepted from July through October via the Electronic Residency Application Service (ERAS). We will access your application and contact you to make interview arrangements.
Complete applications should include the following:
ERAS application form
At least 3 letters of reference including Program Director letter
Medical Student Performance Evaluation/Dean's Letter
Curriculum Vitae
Personal statement
MD Applicants: USMLE scores - Steps 1, 2, and 3 or
DO Applicants: COMLEX scores – Levels 1, 2 and 3
ECFMG certificate for foreign medical school graduates (see visa information below)
Our program currently accepts the following visas:
Permanent Resident Visa
Visitor Exchange Visa sponsored by ECFMG (J-1)
For additional visa information please visit MCW's office of Graduate Medical Education.
Our Fellowship in Photos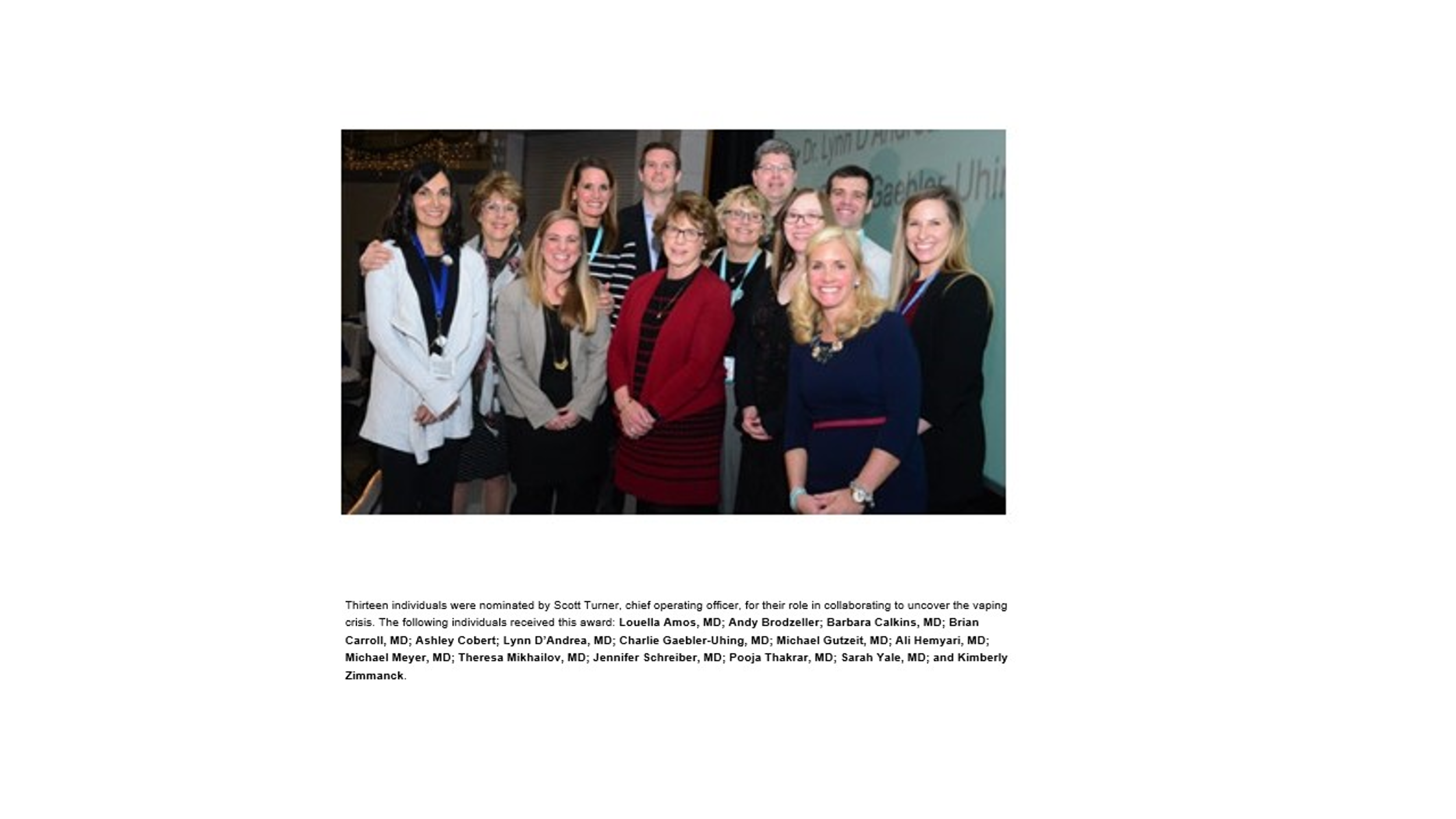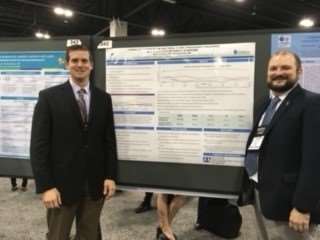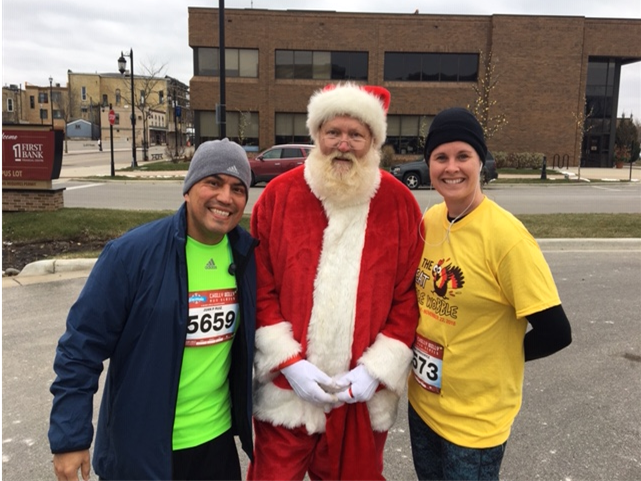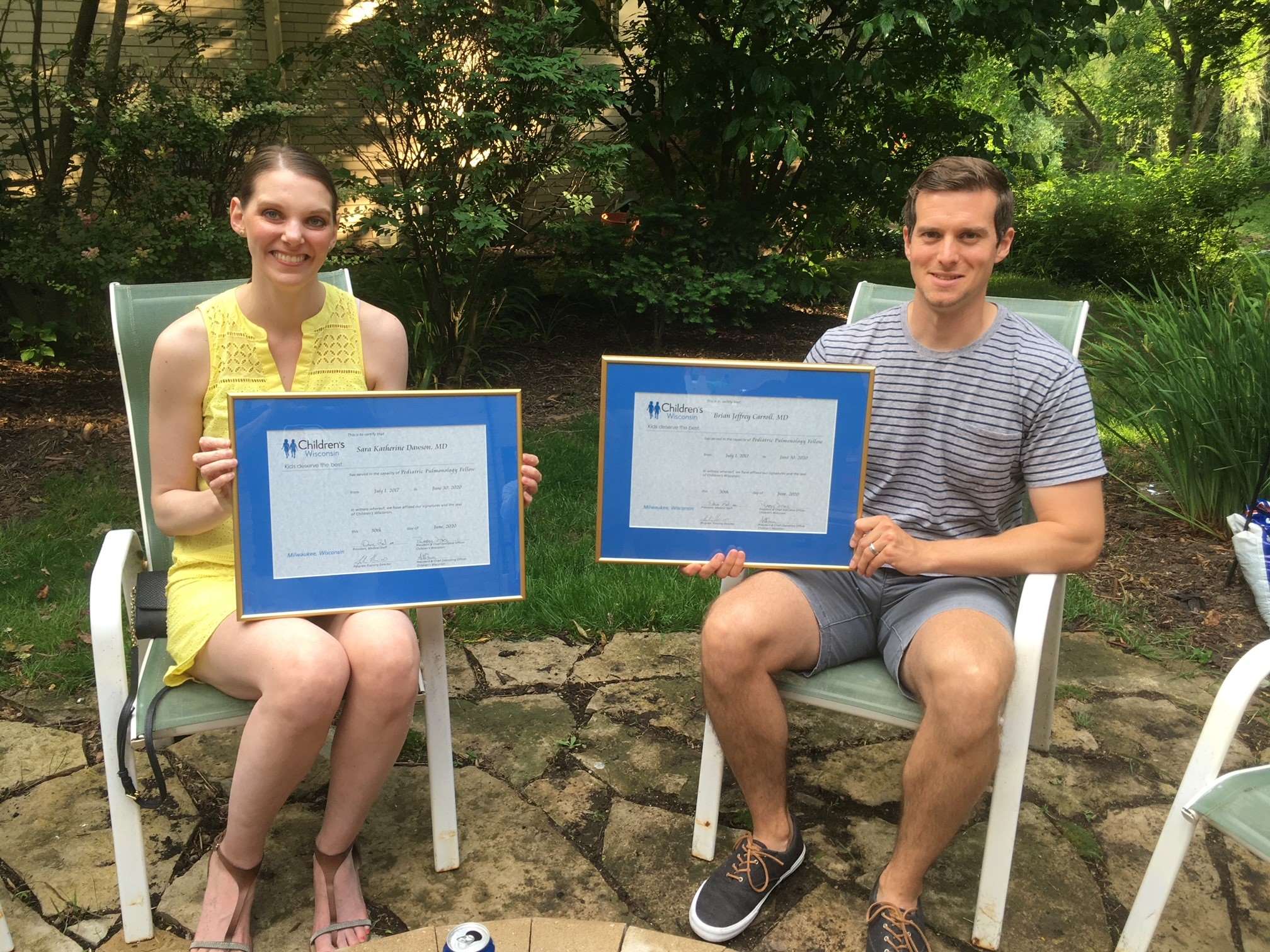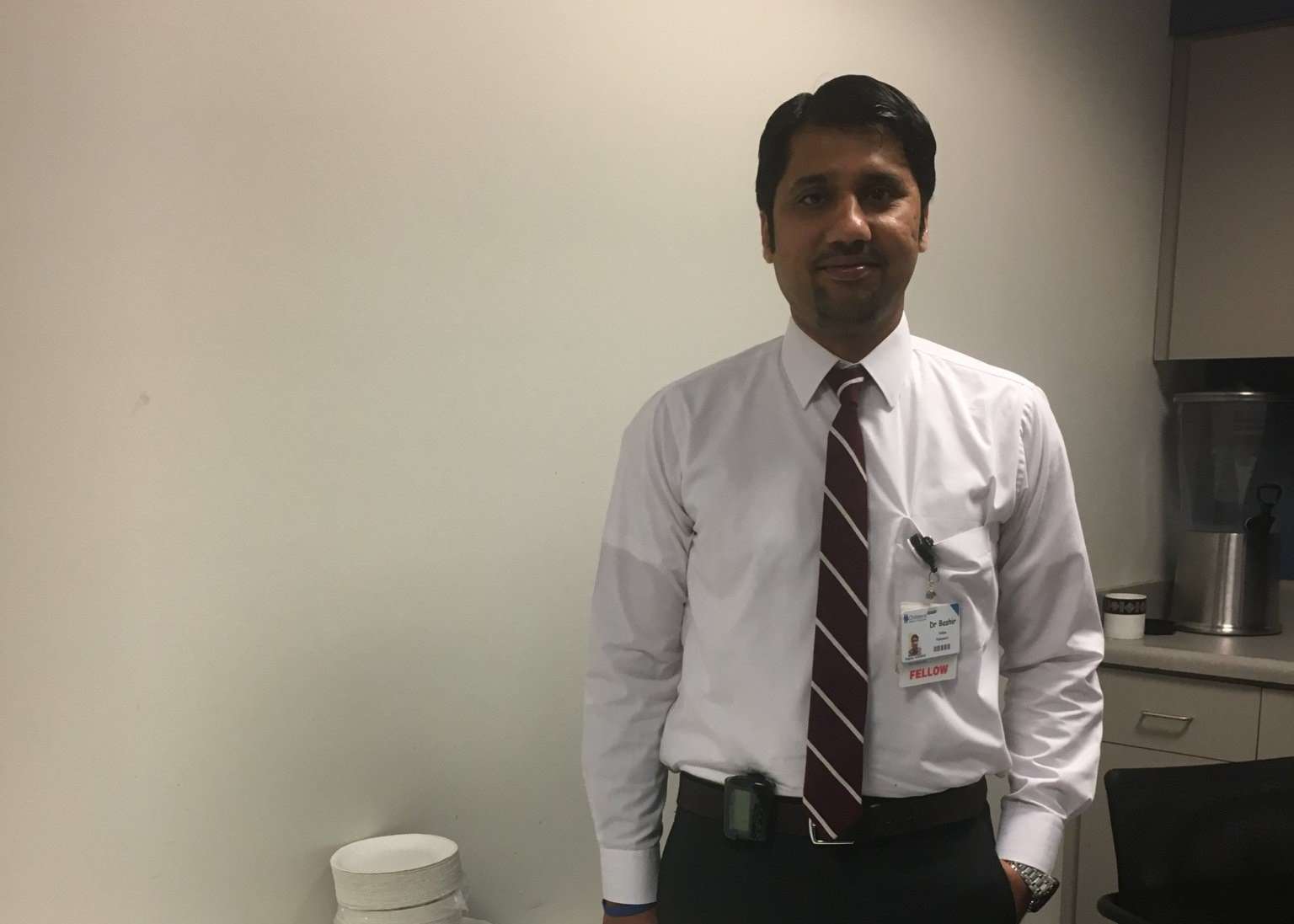 Our Team
Julie Noe, MD
Fellowship Director
Assistant Professor of Pediatrics
Orlando Diaz
Fellowship Coordinator
Fellowship Contact Us
Pediatrics Pulmonary and Sleep Medicine
Department of Pediatrics
Children's Wisconsin
9000 W. Wisconsin Ave. MS# B620
Milwaukee, WI 53226
Fellowship Director
Fellowship Coordinator
Orlando Diaz | (414) 337-7048