Welcome!
We believe that we have an outstanding fellowship program designed to prepare graduates to be outstanding clinicians, productive scholars, and effective leaders in the academic pediatric rheumatology community. One year of clinical training is followed by two years developing knowledge and skills in a specific scholarly activity, all under the close mentorship of a supportive, enthusiastic and experienced faculty.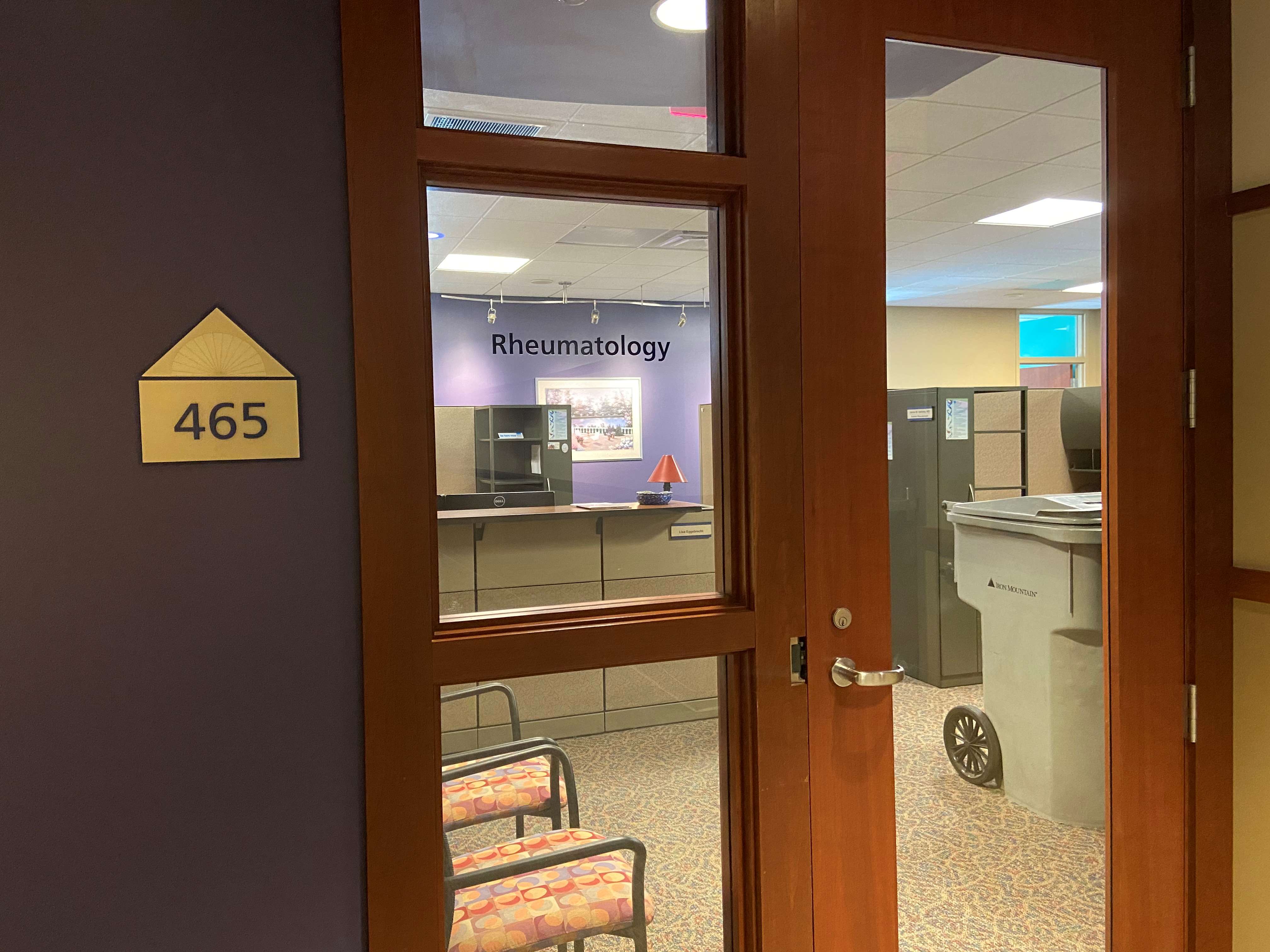 A Message from our Program Director
The combined experience and expertise of our group of pediatric rheumatologists covers the entire spectrum of pediatric rheumatology including clinical care of children with rheumatic, inflammatory, and autoimmune diseases, musculoskeletal ultrasound, basic and clinical immunology research, translational research, clinical trials, quality improvement, and educational scholarship. Our graduates have obtained academic faculty appointments around the country, are emerging leaders of the pediatric rheumatology community, and have held national committee positions with the American Academy of Pediatrics, the American College of Rheumatology, the Childhood Arthritis and Rheumatology Research Alliance, and the Pediatric Rheumatology Collaborative Study Group.

Our goal is to train you for an enjoyable, rewarding, and academically productive career as a pediatric rheumatologist. We hope you will explore our website further and learn more about all that our fellowship training program can do for you.

James J. Nocton, MD
Fellowship Director and Professor


A Conversation with Our Fellows
Two fellows discuss their experience as part of our Pediatric Rheumatology fellowship with our program director.
Meet Our Faculty 
MCW Pediatric Rheumatology faculty discuss our fellowship program, our institutions and Milwaukee.
Our Spaces and Places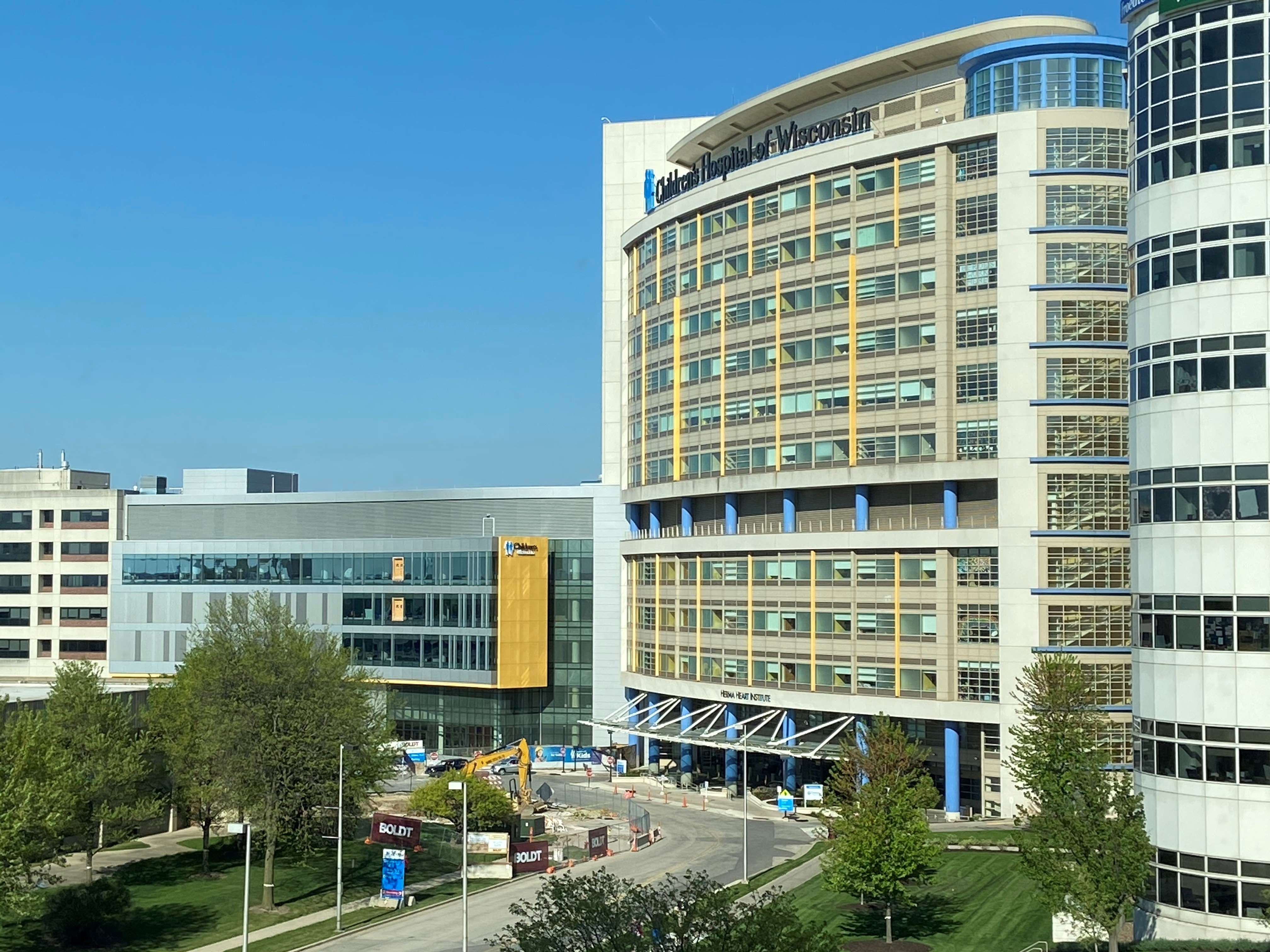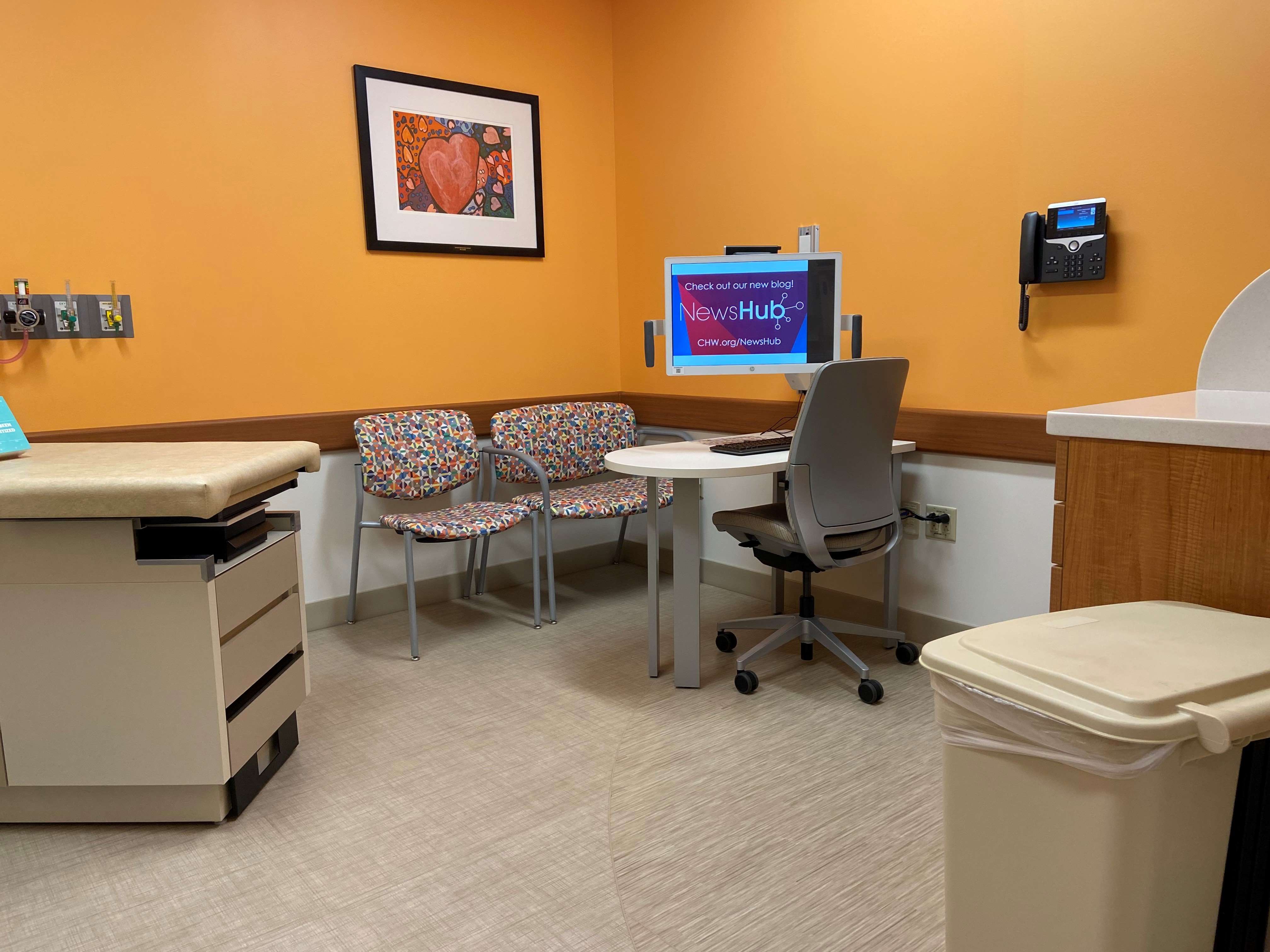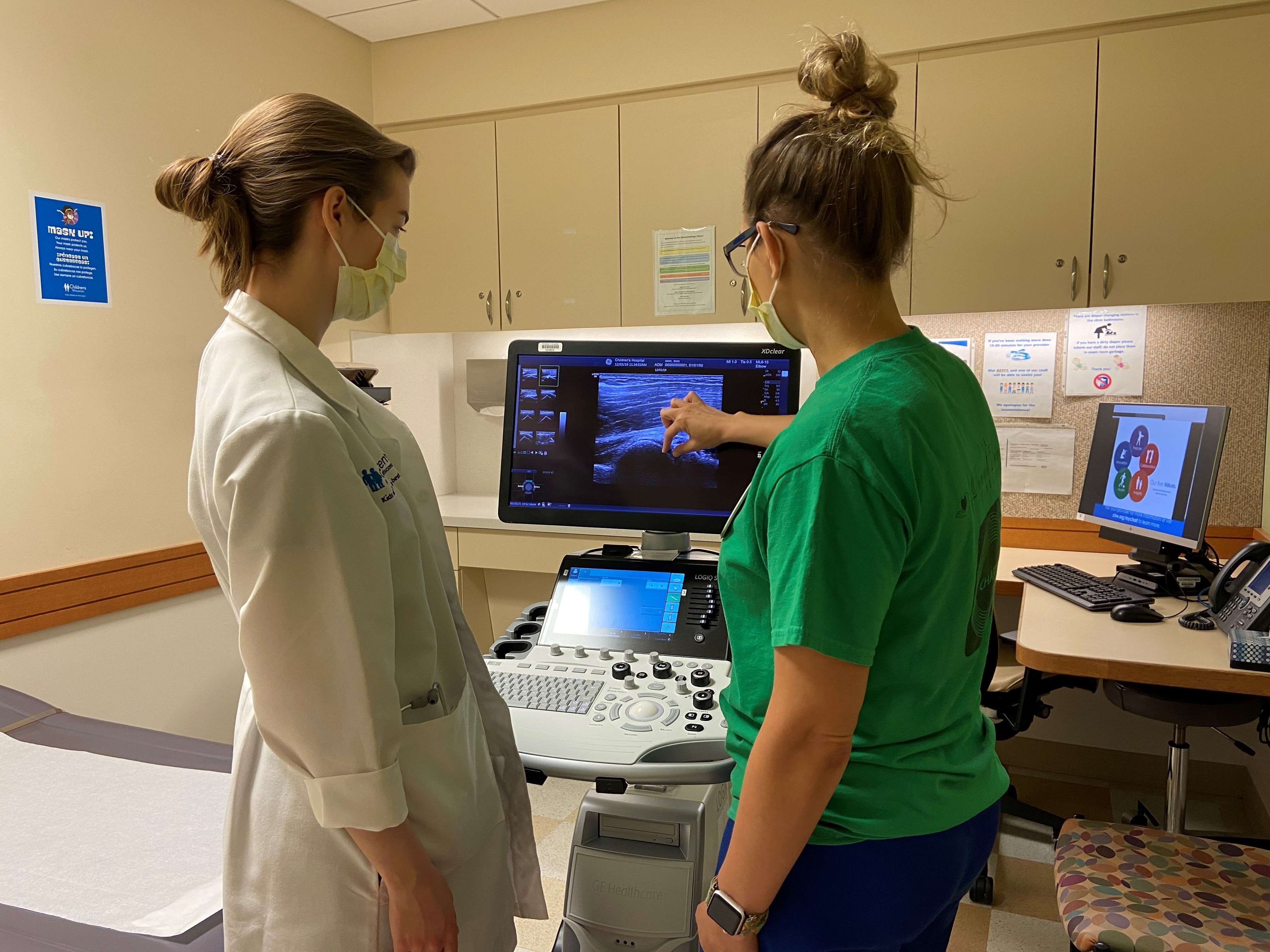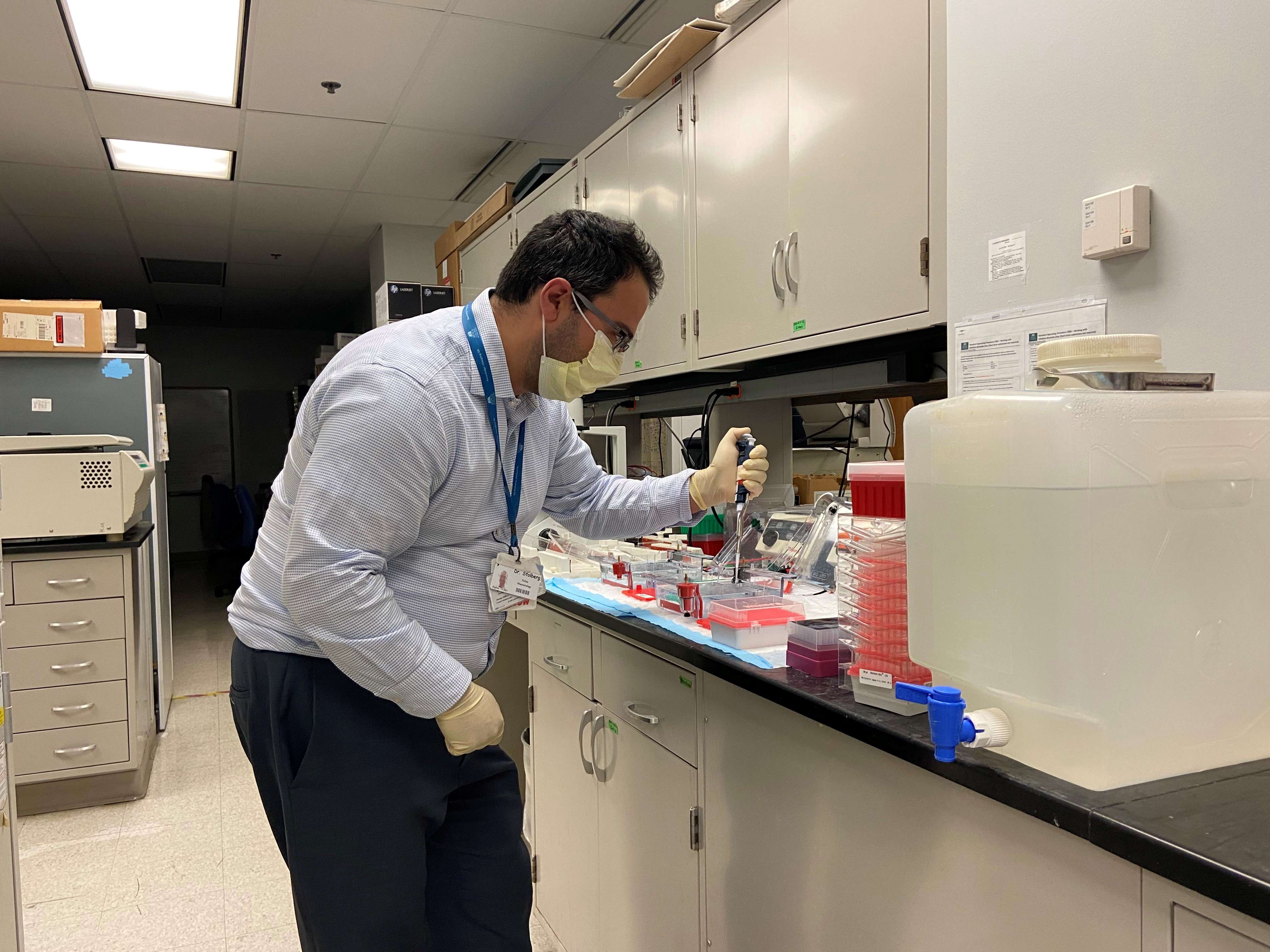 As a fellow, you will...
Learn to care for patients with conditions that span the entire spectrum of rheumatic, autoimmune, autoinflammatory, and musculoskeletal disease within a large, tertiary-care, free-standing children's hospital and clinics
Identify and develop your personal scholarly interest(s) with close mentorship from faculty
Attend and ideally present your scholarly activity at regional and national conferences
Develop your skills teaching patients and families, residents, and medical students
Learn with other fellows within the department by participating in a joint fellowship curriculum which teaches skills and knowledge common to all subspecialties
Work within a division and department that recognizes and supports the well-being and personal needs of fellows, residents, and medical students
About Our Fellowship
The Pediatric Rheumatology Fellowship Program at the Medical College of Wisconsin is a three-year program designed to educated and train individuals for a career as an academic pediatric rheumatologist. The program was initially accredited by the Accreditation Council for Graduate Medical Education in 2003 and has maintained continuous, full accreditation since that time.
Clinical Experience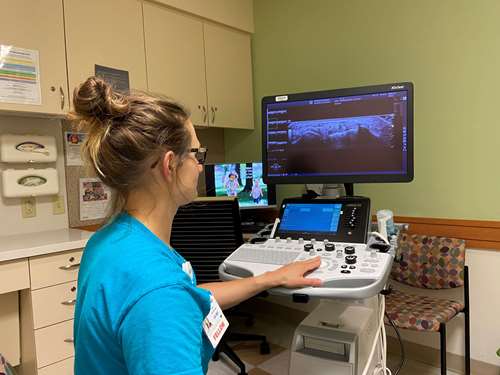 During the first year of the fellowship, fellows will receive an intensive and thorough clinical experience with the goal of learning to diagnose and manage the rheumatic diseases of childhood. Fellows will attend three half-day ambulatory clinics each week, including their own continuity clinic, and will evaluate patients on the in-patient and consult service every weekday and two weekends each month. Fellows are responsible for the evaluation, diagnosis, and management of children representing the entire spectrum of rheumatic, autoimmune, inflammatory, and musculoskeletal disease including Juvenile Idiopathic Arthritis (JIA), Systemic Lupus Erythematosus, Juvenile Dermatomyositis, Scleroderma, and Vasculitis. Fellows work very closely with all of the faculty who provide guidance, education, support, and supervision throughout the duration of the program.First-year fellows are on call from home three weeknights each week and two weekends per month, always with a supervising faculty member.
Fellows in the second and third years attend two half-day ambulatory clinics each week, including their own continuity clinic. In addition, there are scheduled clinical ambulatory rotations in the Nephrology Clinic, Dermatology Clinic, Ophthalmology Clinic, and Sports Medicine Clinic where fellows will evaluate patients under the supervision of faculty in those disciplines. Two months of additional clinical elective time is available, and fellows also have the option of attending Immunodeficiency Clinic if interested. The third-year fellow functions as a "Junior Attending" during one month on the in-patient and consult service, remaining under the supervision of faculty but provided with sufficient autonomy to learn to become comfortable as the primary responsible provider and consultant.
In the second and third years, fellows are on call from home one weeknight each week and one weekend each month, always with a supervising faculty member.
All fellows learn musculoskeletal ultrasound with scheduled hands-on educational time beginning in the first year. Interested fellows are also encouraged to participate in the USSONAR year-long ultrasound course during their second or third year. All fellows learn to perform ultrasound-guided joint injections under the supervision of faculty who have completed the USSONAR course.
Fellows attend a weekly rheumatology section case conference where all patients evaluated in the ambulatory clinic the previous week are reviewed and discussed by faculty, nursing, fellows, and ancillary staff. First-year fellows are expected to present one of their cases with a literature review each month at weekly Journal Club. Quarterly conferences are held with the adult rheumatology section where interesting patients and topics of mutual interest are discussed.
Scholarly Experience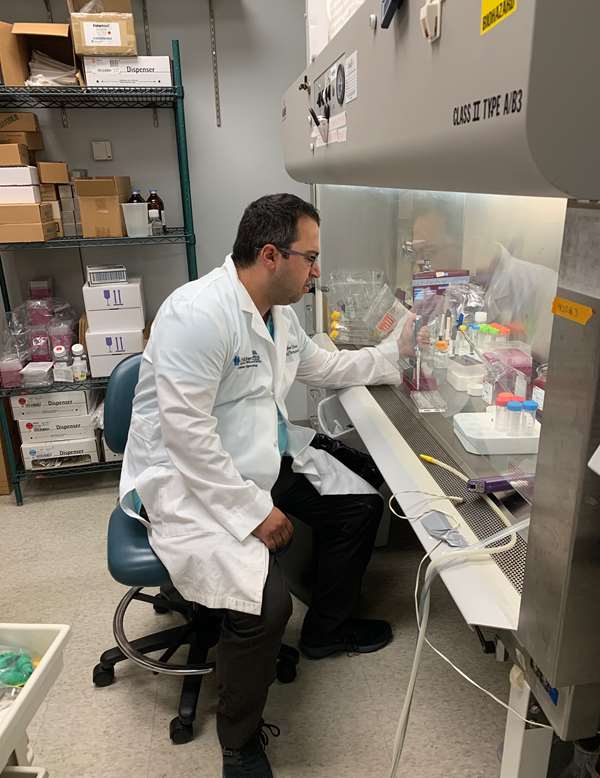 The second and third years of fellowship are primarily dedicated to the development of scholarly activity. Fellows identify their area(s) of interest, typically during their first year, and then begin planning their scholarly activity during the first year, with implementation of the plan throughout the second and third years. Four tracks are available, which include specific curricula designed to enhance the fellow's knowledge and skills in a specific scholarly area. These tracks are Clinical/Translational, Quality Improvement, Basic Science, and Educational. All fellows are expected to complete at least one full scholarly project, which ideally will result in presentations at national conferences and eventual publication. There is the opportunity to pursue Master's degrees for those who are interested, both here at the Medical College of Wisconsin Graduate School and potentially at other institutions. All fellows will have a primary mentor for their scholarly activity, and all will also form a Scholarship Oversight Committee, consisting of three faculty who are then responsible for guiding the fellow, providing constructive assistance for their scholarly project, and ensuring that the fellow will meet the scholarly requirements of the American Board of Pediatrics by the completion of the training program.
Throughout the three years of the training program, fellows participate in a joint fellowship curriculum within the Department of Pediatrics for all subspecialty fellows, which provides education and training in scholarship and other topics common to all subspecialty fellows.
All fellows participate in the quality improvement activities of the rheumatology section and fellows are expected to also attend at least one additional educational activity designed to improve their knowledge and experience regarding quality improvement concepts.
Fellows also attend the Children's Research Institute weekly scientific conference and the Department of Pediatrics K-Club Research Conference.
All fellows attend the American College of Rheumatology Annual Scientific Meeting, the Pediatric Rheumatology Symposium (PRSYM), and the Childhood Arthritis and Rheumatology Research Alliance (CARRA) meeting.
Fellows are expected to teach the students and residents participating in electives with the pediatric rheumatology service. During a weekly teaching conference dedicated to the students and residents, the fellow is expected to lead discussions regarding the major rheumatic diseases of childhood. This is done under the supervision of faculty, who help guide the fellow in their teaching activities and provide constructive advice regarding their teaching activities.
Fellowship Conference Schedule
| | | | |
| --- | --- | --- | --- |
| | First Year | Second Year | Third Year |
| Pediatric Rheumatology Journal Club/Invited Speakers | Weekly | Weekly | Weekly |
| Rheumatology Case Conference | Weekly | Weekly | Weekly |
| Pediatric Rheumatology Teaching Conference | Weekly | Weekly | Weekly |
| Department of Pediatrics Professor Rounds | Weekly | Weekly | Weekly-Optional |
| Department of Pediatrics Grand Rounds | Weekly | Weekly | Weekly |
| Pediatric Rheumatology Fellow Board Review | Weekly | Weekly | Weekly |
| Department Joint Fellowship Curriculum | Semi-annually | Semi-annually | Semi-annunaly |
| Pediatric/Adult Rheumatology Conference | Quarterly | Quarterly | Quarterly |
| Rheumatology Adverse Event Safety Conference | Semi-annually | Semi-annually | Semi-annually |
| Musculoskeletal Ultrasound Practicum | Bimonthly | Bimonthly | Bimonthly |
| Children's Research Institute Conference | | Weekly | Weekly |
| Department of Pediatrics K-Club Research Conference | | Weekly | Weekly |
| Immunology Review | Bi-weekly (Jan. - June) | Bi-weekly (Jan. - June) | Bi-weekly (Jan. - June) |
Day in the Life of a Fellow
Fellows are provided with a dedicated semi-private workspace within the Pediatric Rheumatology section offices, which are located in an office building across the street from the Children's Hospital and Clinics
Free covered parking is available adjacent to the section offices
Underground tunnels connect the office building with the hospital, research buildings, and clinics building (5-10-minute walk between buildings)
Several cafeterias, coffee carts, and other food services are available throughout the medical complex
Morning ambulatory clinics begin at 8:30 a.m. and finish at noon; afternoon ambulatory clinics start at 1 p.m. and the last patient scheduled is approximately 4 p.m.
In-patient rounding and in-patient consults, when necessary, occur either in the mornings on non-clinic days or following clinic
There are typically 1-2 patients on the rheumatology in-patient service per month and 2-5 in-patient consults per week
First-year fellows typically start the day at approximately 8 a.m. and finish by 6 p.m.; hours are flexible and sensitive to the needs of the fellow
Fellows in the second and third years, when not on any clinical service, have very flexible schedules without a determined daily start time or completion time
Typical weekend rounds last 1-2 hours; the remainder of the day is call from home
Electronic health record and medical library access is available on-site and remotely
Fellows have access to the hospital physician's lounge where food and beverages are available, along with workspaces, newspapers, and television
The clinic area includes food storage areas, coffee maker, and microwave
Fellows are offered discounted membership at a local fitness center
Our Faculty
Our pediatric rheumatology faculty have a great breadth and depth of clinical and scholarly experience, covering the entire spectrum of pediatric rheumatology. We conduct basic immunology and clinical translational research, we participate in multicenter clinical trials of new therapeutic agents, we collaborate on quality improvement initiatives, and we have been educational leaders within the department, medical school, and nationally. In our fellowship program, you will have an opportunity to practice with and learn from faculty who combined have over 75 years of experience in pediatric rheumatology.
Our Current Fellows
Emma Austenfeld, MPH, MD | 2020-2023

Hometown: Prairie Village, KS
Medical School: University of Kansas School of Medicine
Residency: Medical College of Wisconsin
Research/Scholarly Project: TVirtual Clinic: A Digital Pediatric Rheumatology Curriculum
Mentor: Jay Nocton, MD
Scholarly Interests: Medical education, Solidarity in Medicine (personal & professional development for medical trainees)
Why did you choose MCW: I appreciated the opportunity to learn from a large group of attendings with diverse interests to help me explore potential career paths within rheumatology.
Advice for applicants: Be patient with yourself — it can be frustrating when you don't have all the answers at the beginning, but you will be amazed by the confidence you gain even by the end of the first year of fellowship.

Kaitlin Kirkpatrick, MD 2021-2024
Hometown: Carmel, IN
Medical School: Medical College of Wisconsin
Residency: Internal Medicine/Pediatrics at Medical College of Wisconsin
Research/Scholarly Project: Exact project still TBD but hoping to either focus on the Transition Care Process or Adolescent Compliance.
Mentor: To be determined
Scholarly Interests: Transition care particularly for Lupus patients, difficulties with adolescent compliance with treatments/medications
Why did you choose MCW for fellowship: I loved that all of the faculty at MCW had such a broad array of interests and yet were all still so supportive of each other. It was nice to see some spent the majority of their focus on clinical care which is more of my interest but also to see others spend so much time in the lab and know that they could provide me a unique experience to learn an aspect of research with which I was less familiar. The patient population also drew me in as it is very diverse in Milwaukee and there's a great mix of the more bread and butter peds rheum cases with the rarer more complex conditions. Finally, everyone in the program is also just so warm and welcoming to anyone who rotates with them from a young 3rd year medical student to a graduating senior resident, and you can tell that they all love to teach which just truly cemented my decision in wanting to stay here for fellowship
Advice for Applicants: Try to get a sense of how the attendings and fellows interact at your interview. It can be hard when it's over zoom and your day is mostly just looking at a screen, but if the fellows and attendings are together at lunch, it's a great way to get that vibe if the fellows truly feel like part of the department and connect with their attendings. Also look for places where there are faculty more clinically driven in addition to those more lab research driven. You might not know exactly what you want to research in fellowship and by having both types of people available to you, it will open so many more doors and give you a chance to really pursue anything you might be interested in.
Fellowship Program Graduates
Nissim Stolberg, DO | 2018-2021
Assistant Professor
Department of Pediatrics
University of Illinois-Chicago; Chicago, IL

Danielle Fair, MD | 2017-2020
Assistant Professor
Department of Pediatrics
Medical College of Wisconsin; Milwaukee, WI
Edward Oberle, MD | 2013-2015
Assistant Professor
Department of Pediatrics
Ohio State University School of Medicine; Columbus, OH
Julia Harris, MD | 2012-2014
Associate Professor, University of Missouri-Kansas City School of Medicine
Clinical Assistant Professor, University of Kansas School of Medicine
Kansas City, MO
Elizabeth Kessler, MD | 2011-2013
Pediatric Rheumatologist
Helen DeVos Children's Hospital
Grand Rapids, MI
Dominic Co, MD, PhD | 2010-2012
Assistant Professor
Department of Pediatrics
University of Wisconsin-Madison
Madison, WI
Grant Syverson, MD | 2009-2011
Pediatric Rheumatologist
Sanford Health
Fargo, ND
Eli Eisenstein, MD, PhD | 2006-2008
Pediatric Rheumatologist
Hadassah University Hospital–Mt. Scopus
Jerusalem, Israel
Sheetal Vora, MD, MS | 2005-2008
Associate Professor, Pediatric Rheumatology, Levine Children's Hospital/Atrium
Clinical Adjunct Professor, University of North Carolina Chapel Hill
Charlotte, NC
The Milwaukee Medical Campus
Clinic
Most of the patients evaluated by our rheumatology service are seen in our ambulatory clinic. Here, approximately 2,500 children each year are evaluated for potential musculoskeletal, inflammatory, autoimmune, and rheumatic diseases. The clinic staff consists of a research nurse specialist, administrative assistants, a certified nurse practitioner, and two dedicated clinical nurses with many years of experience in pediatric rheumatology.
Hospital
Children's Wisconsin, founded in 1894, has 306 beds, a Level 1 Trauma Center, a 72-bed critical care unit and a 69-bed neonatal intensive care unit. The pediatric rheumatology service will serve as the admitting service for select patients with known rheumatic diseases, and these patients will be admitted to one of the acute care floors. The rheumatology service also provides in-patient and emergency room consultation for patients when requested. Rheumatology patients admitted to the critical care unit are cared for primarily by the intensivist team with the rheumatology service acting in a consultative role. Resident teams consisting of a senior resident supervising first-year residents and students provide care to admitted rheumatology patients under the supervision of rheumatology fellows and faculty.

Medical School
The Medical College of Wisconsin is a private medical school on the Milwaukee Medical Campus. Third and fourth-year medical students have the opportunity to participate in elective rotations in pediatric rheumatology and some students rotate through the clinic as part of their pediatric clerkship in the third year. Fellows will have ample opportunity to teach students both in the clinic setting as well as in the hospital. The Department of Pediatrics includes faculty in all pediatric subspecialties and disciplines with more than 70 subspecialty clinics and specialists providing care for the entire spectrum of pediatric illness.
Other Institutions on the Milwaukee Medical Campus include the adult Froedtert Hospital, The Versiti Blood Center of Wisconsin, Children's Research Institute, the Milwaukee Athletes Against Childhood Cancer Building, and the Curative Care center.
Living & Learning in Milwaukee
Milwaukee is one of the Midwest's best-kept secrets and a prime location for the Medical College of Wisconsin's main campus. A one-of-a-kind city with a vibrant and diverse culture, this charming, yet metropolitan must-see is just 90 minutes north of Chicago and nestled on the coast of Lake Michigan. Whether you're catching a show at Summerfest, the world's largest music festival, immersing yourself in the old world charm of the Historic Third Ward or taking in the sights and sounds of one of the many cafés, beer gardens or restaurants that line the city's riverbank and shoreline, Milwaukee never disappoints. Find out why MCW students, faculty and employees take pride in calling Milwaukee home.
Application Process
All applications should be submitted through the Electronic Residency Application Service (ERAS) of the Association of American Medical Colleges (AAMC). A completed application consists of:
the on-line application from ERAS
medical school transcript
Medical School Performance Evaluation
Personal Statement
USMLE transcript
3 letters of recommendation including one from the residency program director
Interviews may be offered after an application is received and all interviews are in Milwaukee on our campus. We offer one position each year and the application process is competitive. The position is filled through the National Resident Matching Program (NRMP) Fall Subspecialty Match, with matched applicants expected to begin the training program on July 1 of the following year.
Housing for Fellows
Once you have decided to pursue the Pediatric Rheumatology Fellowship Program, it's time to decide where you want to live!
The Medical College is located in Milwaukee County in the city of Wauwatosa. The closest surrounding areas include Brookfield, Elm Grove, and of course, downtown Milwaukee.
There are many apartments, condos, and homes for you to choose from, and we look forward to welcoming you to the area!
Please check out the Medical College of Wisconsin Graduate Housing for additional resources.
Benefits, Conditions & Terms of Employment
MCW is an outstanding training environment because of the breadth of cases we see and the supportive team that surrounds us. I have had the opportunity to shape my own style of practice with input from multiple experienced attendings as we explore interesting cases together. Our administrators and nurses have also been invaluable teachers for me as I navigate the world of pediatric rheumatology.
Emma Austenfeld, MD: Second-Year Fellow
Fellowship Program Contact
Administrative Assistant Sr.