Integrated Residency Program
The Medical College of Wisconsin Plastic Surgery Residency Program is part of the Department of Plastic Surgery. It was one of the firsts accredited integrated programs, and recently celebrated its 50th anniversary. It is a six year program with 17 full time faculty including 15 surgeons, two rehabilitation psychologists, and several adjunct community surgeons.
Program Details
Information about our day-to-day schedule, our monthly rotation schedule, and our overall procedural experience.
Program Overview
Residents rotate through
Froedtert Hospital
(a 516-bed Level I Trauma Center with a multidisciplinary cancer center) and
Children's Wisconsin
(a 306-bed Level I Trauma Center), located in the Milwaukee Regional Medical Center. They also spend time at the
Clement J. Zablocki VA Medical Center
(the regional Spinal Cord Injury and Breast Care Center),
Froedtert Menomonee Falls Hospital
in nearby Menomonee Falls, and get additional aesthetic experience at local hospitals and ambulatory surgery centers. Residents participate in a large volume of diverse cases, with strengths in breast, craniofacial, hand and upper extremity, and microsurgery for traumatic and oncologic reconstruction
Trainees are exposed to a vast array of clinical pathology, patient populations, and case complexity. Decision-making, clinical care, and surgical experience are gained through graduated autonomy, ultimately preparing our residents to enter academic or private practice careers or proceed on to fellowship pursuits.
Rotations
PGY 1-2
Residents spend 3 months on the Plastic Surgery service their first year and 6 months their second year. They also have rotations in Emergency Medicine, Anesthesia, and Orthopaedic Trauma. The remaining months are spent with the Surgery Department in General Surgery, Vascular Surgery, Pediatric Surgery, Trauma and Critical Care, Surgical Oncology, Breast and Endocrine Surgery, and Transplant Surgery. Residents also attend a Plastic Surgery Intern Boot Camp and are included in the Plastic Surgery labs and didactics during these years.
PGY 3-4
Residents spend most of their third and fourth years on the Plastic Surgery, Hand, and Facial Trauma services, but also rotate with Dermatologic Surgery and Oculoplastic Surgery. Fourth year residents have a 2-month aesthetic rotation.
PGY 5
Residents rotate every 3 months between the Plastic Surgery and Craniofacial services.
PGY 6
Residents rotate every 2 months between Froedtert Hospital and the Milwaukee VA, serving as the administrative chief while at Froedtert Hospital. They also have a 1-month aesthetic rotation. In addition, sixth year residents have their own weekly cosmetic clinic for 6 months where they see pre- and post-operative patients and perform injections and surgeries with supervision from faculty members of their choice.
Global Health
Department of Plastic Surgery believes in local and global health initiatives. A relationship has existed with the Plastic Surgery training program at the Universidad de Santander in Bucaramanga, Colombia for over three decades. An annual two-week mission trip concentrates on health inequities and collaborative plastic surgery training and education.
Research
The Department of Plastic Surgery has many research projects mirroring the full range of plastic surgery. Each year our residents present their research to the faculty and a visiting professor.  In cosmetic surgery, residents have studied surgical tourism and CT analysis of mid-face volume loss over time. Hand surgery research has covered diverse topics ranging from blast injuries to peripheral nerve sheath tumors. Our microsurgical faculty have mentored residents in studies of predictive factors for DIEP reconstruction, lower extremity flap debulking, and outcomes in orthotopic replantation. Our pediatric and craniofacial group has presented on pain control following pediatric intracranial procedures and outcomes of cleft lip and palate surgeries.
How to Apply
This program offers 2 first-year integrated positions annually. We are fully accredited by the ACGME.
All applications must go through the Electronic Residency Application Service (ERAS). Applicants will not be considered for an interview until all the required information has been received. Selected applicants will receive an email invitation to interview in Milwaukee in December or January of each year. Interviews take place in the departmental offices. Interviews typically begin at 7 a.m. and conclude around 4:30 p.m.
Please send any questions regarding the residency application process to our Residency Program Coordinator, Ashley Schamerhorn at aschamerhorn@mcw.edu.
Benefits, Conditions, and Terms of Employment
Reasons to live in Milwaukee
Milwaukee is a one-of-a-kind city with a vibrant and diverse culture, this charming, yet metropolitan must-see is just 90 minutes north of Chicago and nestled on the coast of Lake Michigan. Whether you're catching a show at Summerfest, the world's largest music festival, immersing yourself in the old world charm of the Historic Third Ward or taking in the sights and sounds of one of the many cafés, beer gardens or restaurants that line the city's riverbank and shoreline, Milwaukee never disappoints. Find out why MCW residents and fellows take pride in calling Milwaukee home.
Why MCW?
A student, an educator, a scientist and a community leader. Alone they can do a lot of things, but together, the question isn't what they can do, it's what can't they. The Medical College of Wisconsin brings together the most inquisitive minds in science, medicine, education and community engagement to solve the toughest challenges in health and society today. Academic medicine is at the core, where scientists, physicians, APP's and students work hand-in-hand with the community to ask the questions no one else is, and fuel the continuous cycle of knowledge that's shaping the future of medicine.
Our Facilities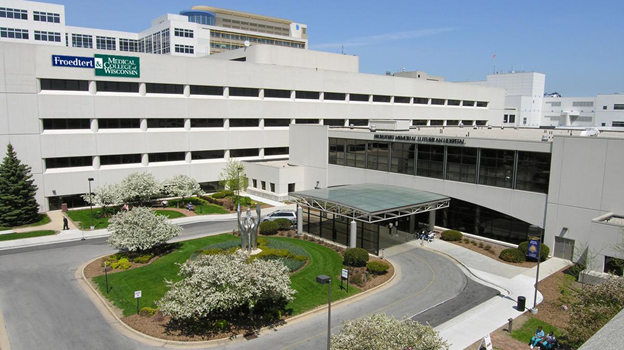 Froedtert Hospital
The Froedtert & the Medical College of Wisconsin regional health network is a partnership between Froedtert Health and the Medical College of Wisconsin.
Froedtert Menomonee Falls Hospital
Froedtert Menomonee Falls Hospital, located in Menomonee Falls, is a community-based 202-bed hospital with access to a large academic center.
Children's Wisconsin
One of the nation's top pediatric facilities, Children's Wisconsin is the region's only independent health care system dedicated solely to the health and well-being of children.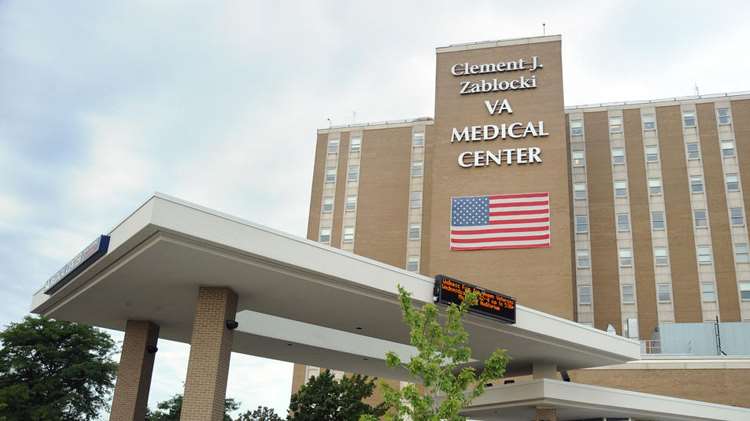 Clement J. Zablocki VA Medical Center
The Clement J. Zablocki VA Medical Center is one of the busiest and most comprehensive centers operated by the Department of Veterans Affairs.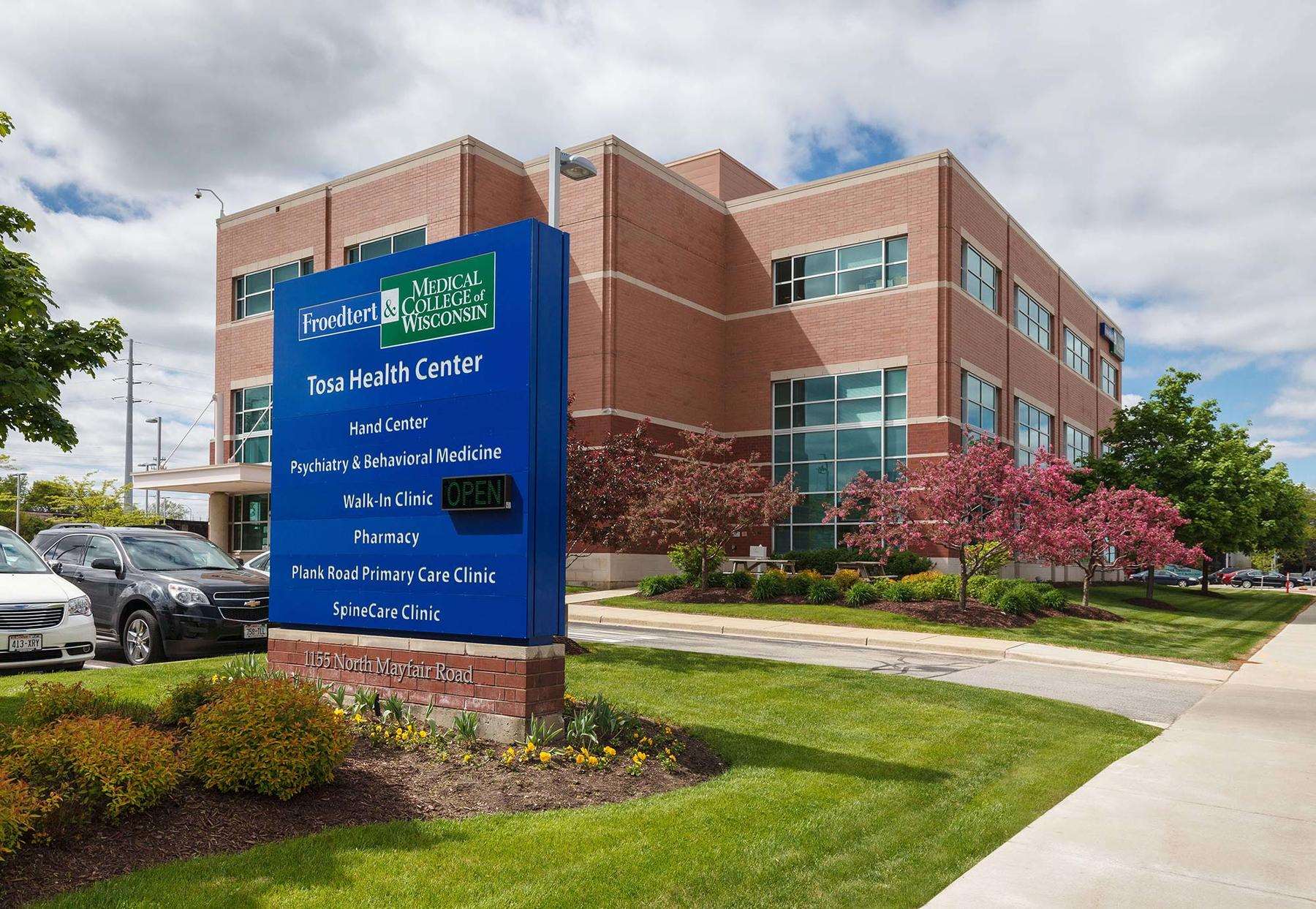 Tosa Health Center
Tosa Health Center, located in Wauwatosa, provides primary care, specialty care, and diagnostic services.
Contact Us
Please send any questions regarding the residency application process to our Residency Program Coordinator, Ashley Schamerhorn.