Message From Our Residency Program Director
Heidi Christianson, PhD | Associate Professor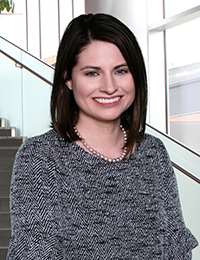 Froedtert & the Medical College of Wisconsin (Froedtert & MCW) is the premier academic medical center of Southeastern Wisconsin, providing a range of specialty care services such as Level 1 Trauma services and a range of solid organ and bone marrow transplant services, to name a few. The Department of Psychiatry and Behavioral Medicine, which is the academic home of the health psychology residency program, has a long-standing dedication to training. Other training programs within the Department include the General Psychiatry Residency (Milwaukee, Northeastern Wisconsin, and Central Wisconsin campuses), Psychosomatic Medicine Fellowship, Geriatric Psychiatry Fellowship, Forensic Psychiatry Fellowship, and Child and Adolescent Psychiatry Fellowship.
Froedtert & MCW is located in beautiful Milwaukee, Wisconsin. Milwaukee, a down-to-earth midwestern city, has a range of lifestyle offerings while also providing affordable and livable experience. Milwaukee is nestled on Lake Michigan, providing opportunities for spending time at Bradford Beach in the summer, hiking near Cedarburg in the fall, or taking sailing lessons at the marina. Summer in Milwaukee is marked by our music and cultural festival season at the Summerfest Grounds, which provides a range of celebrations through the entire season.
Froedtert & MCW is located primarily in Wauwatosa, Wisconsin, which is a lovely, comfortable, urban-suburb of Milwaukee, providing a serene place to raise children, mere blocks from the City of Milwaukee, or a place for young professionals to enjoy the bar and restaurant scene.
We hope you enjoy perusing our program website for a description of the program, training objectives, affiliated institutional information, and information on Milwaukee, Wisconsin. Please feel free to contact the Educational Coordinator or Dr. Christianson for further information.
We look forward to your application.