Health Psychology Residency (Doctoral Internship) Program
We aim to train the next generation of health psychologists in specialty and primary care approaches to health psychology. Our goal is to train highly competent, health psychologists who will integrate with health care teams across a range of medical delivery models. Our program has training opportunities in specialty health psychology areas including Cancer Psychology, Trauma and Critical Care, Physical Medicine and Rehabilitation, and Solid Organ Transplant Psychology.
A message from our residency program director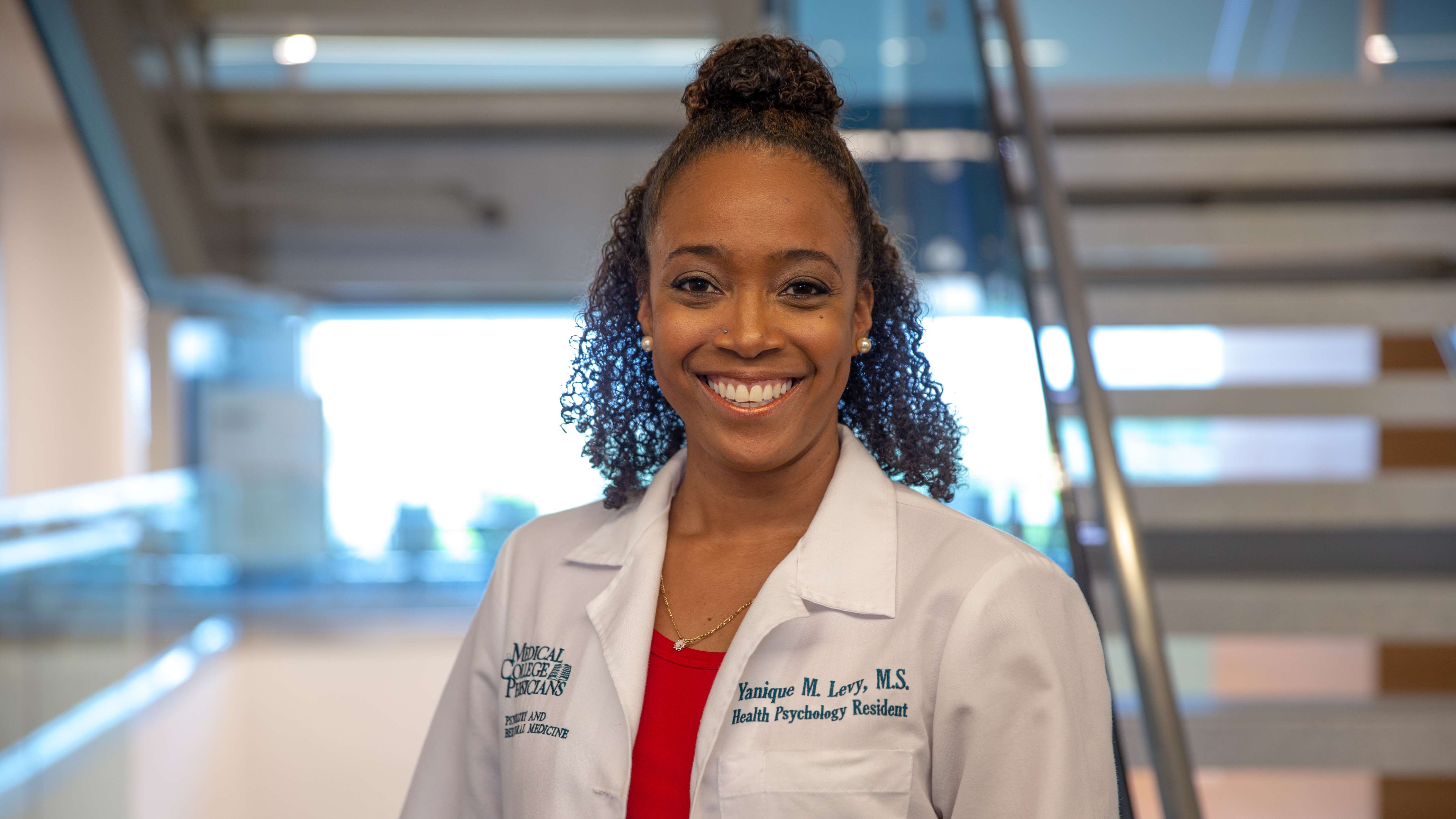 Meet Yanique Levy
Meet Yanique Levy, PsyD, a 2018-19 MCW clinical psychology resident who overcame many obstacles to reach her goals. Learn how Yanique's path from a nationally renowned long-jump athlete in her native Jamaica lead her to an education in psychology and training at MCW.
Stipend, Benefits and Accreditation Information
Stipend
The stipend for our psychology resident (doctoral internship) will be $36,400 for the 2021/2022 academic year and includes benefits. The stipend is provided by the Medical College of Wisconsin and is adjusted on July 1 for the following academic year.
Benefits
View benefit information on the MCW Human Resources website.
Accreditation Statement
APA-Accredited. Questions related to the program's accredited status should be directed to the Commission on Accreditation:
Office of Program Consultation and Accreditation
American Psychology Association
750 First St., NE, Washington, DC 20002
(202) 336-5979 | apaaccred@apa.org | APA Website
*This internship site agrees to abide by the APPIC policy that no person at this training facility will solicit, accept, or use any ranking-related information from any intern applicant.
Contact Us
Psychiatry and Behavioral Medicine | Tosa Health Center | 1155 N. Mayfair Rd., Third Floor | Milwaukee, WI 53226