Organ Transplantation and Hepatobiliary Surgery Research Program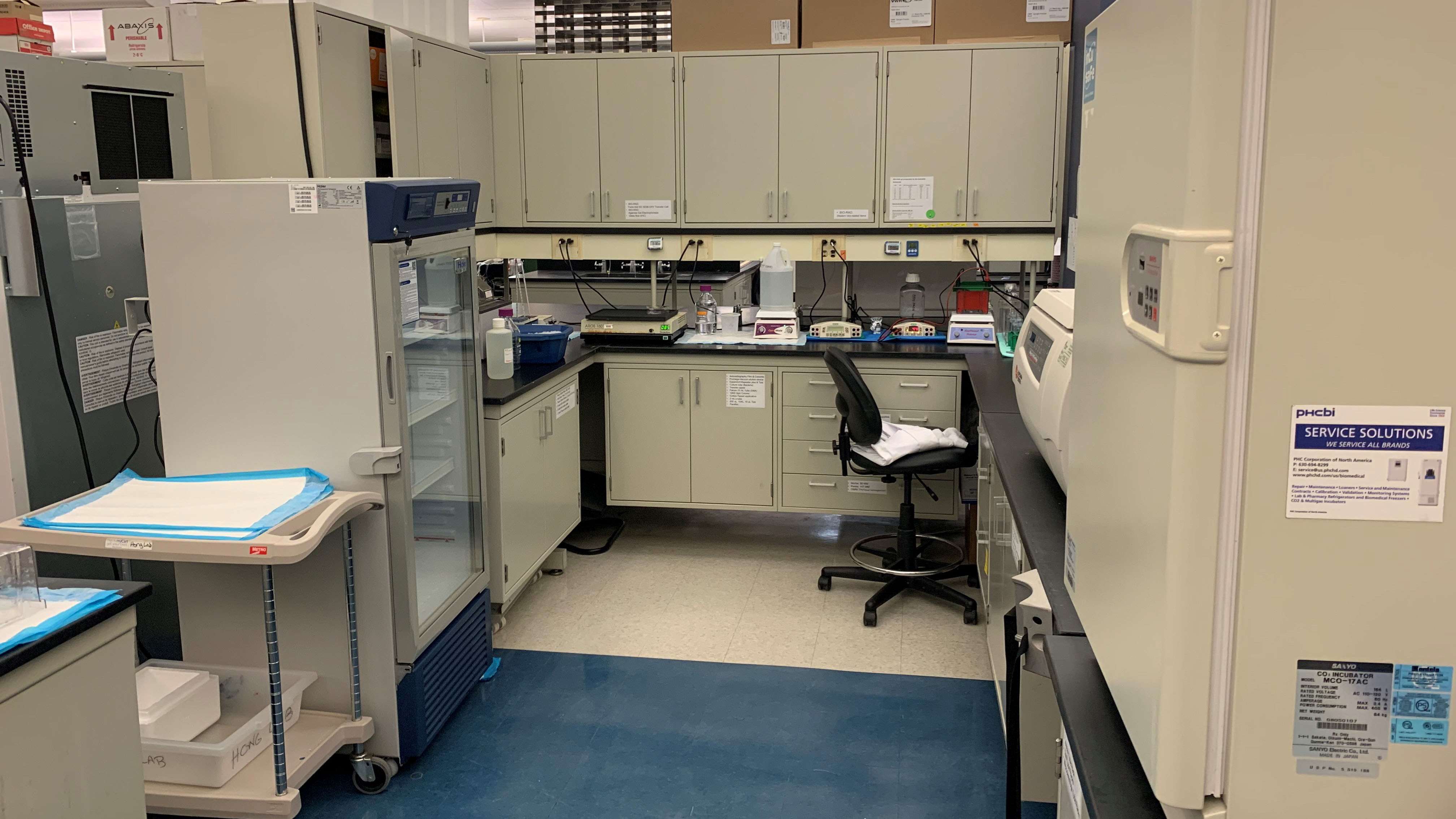 Introduction
The Organ Transplantation and Hepatobiliary Surgery Research Program in the Division of Transplant Surgery, Department of Surgery at Medical College of Wisconsin (MCW) was established on October 1, 2012 under the leadership of Johnny C. Hong, MD, Professor of Surgery, Chief of the Division of Transplant Surgery and Director of the Solid Organ Transplantation Service Line at Medical College of Wisconsin, Froedtert Health and Children's Wisconsin.

The overarching goal of the research program is to provide a solid framework for discovery and innovation of novel therapies to improve the lives of patients suffering from end stage organ failure and surgical diseases of the liver and bile duct. The Research Program conducts basic science, translational, and clinical investigations on transplantation immunobiology, organ preservation and resuscitation, liver, kidney, and pancreas transplantation, as well as surgical diseases of the liver and bile duct. The Research Program has also established strong collaborative research partnerships and affiliations with other scientists at MCW and other academic institutions.
Basic Science and Translational Research
While a significant number of patients awaiting liver transplantation die each year due to lack of suitable donor organs, similar number of donated livers are being discarded because of poor organ function caused by ischemia and reperfusion injury (IRI). The primary goal of the Transplantation Organ Resuscitation and Immunomodulation Research Laboratory is to develop novel bench to bedside therapies that would circumvent IRI. These therapies would expand the organ donor pool by converting high-risk liver organs (currently being discarded) to normal-risk transplantable organs and thus, saving more human lives.

The focus of our study is on the mechanisms of liver IRI as it relates to transplantation immunobiology. Our research laboratory utilizes experimental animal (mouse, rat, and porcine) models to study the physiologic, immunologic, metabolic, and transcriptomic profiles of liver IRI. After nearly a decade of work, Dr. Johnny C. Hong has developed and recently patented a new liver resuscitation treatment, regulated hepatic reperfusion (RHR), to revive severely damaged livers. Based on a large animal experimental model, RHR mitigated liver IRI, improved liver function and prolonged survival.

Our research also investigated how different phases of liver IRI change the level of gene activities at specific condition. Recent advances in transcriptomics (the study of ribonucleic acid, RNA, transcripts produced by genome under natural and environmental causes) has provided insight in understanding gene expression (being turned on and off) during different conditions. These phenomena are dynamic and potentially modifiable, making it attractive therapeutic targets. Transcriptomic profile analysis from our research showed correlation of porcine gene expression signature to human genomic data. Interestingly, RHR resulted in activation of "protective" gene expression signature, resulting in cell survival and viability, cellular homeostasis as well as other biological functions involved in tissue repair. The MCW Organ Transplantation Team will soon bring this innovation to clinical trials.

The Transplantation Organ Resuscitation and Immunomodulation Research Laboratory is supported by funding from:
Maggie Z. Schultz We Care Award for Medical Innovation and Research, MCW Department of Surgery
The Kevin T. Cottrell Memorial Fund for Organ Transplantation
The Lois J. Kroeger Fund For Organ Transplantation Research
Virginia and Edward Tronca Fund for Organ Recovery Laboratory
J. Scott Harkness Organ Transplantation Research and Education Fund
Clinical Research
The Solid Organ Transplantation Data Bank maintains a comprehensive medical database for patients (adults and children) in our joint clinical transplantation program at the Medical College of Wisconsin, Froedtert Health and Children's Wisconsin. This information is valuable for program management, performance improvement, quality assurance, as well as translational and clinical research.

Select Ongoing Studies Involving Division of Transplant Surgery Faculty and Advanced Practice Providers (APP)
Determine the effect of regulated hepatic reperfusion in a DCD swine liver transplant model and mitigate IRI through novel treatment.
Assessment of hepatic IRI measured by bile transporter expression in a rat IRI model with hepatic steatosis.
Investigate the influence of extracellular adenosine signaling on leukocyte-mediated hepatic injury in a mouse IRI model.
Impact of A Specialized Transplant Critical Care Model on Short-Term Outcomes Following Liver Transplantation in High Acuity Patients.
Multi-Institutional Validation of a Novel Prognostic Nomogram Predicting Hepatocellular Carcinoma Recurrence after Liver Transplantation.
Everolimus-based immunosuppression in pediatric liver transplantation.
Staged Biliary Reconstruction After Liver Transplantation (SBRALT) Reduces Post-Transplant Biliary Complications in High-Acuity Adult Patients.
Staged Biliary Reconstruction after Liver Transplantation (SBRALT): A Novel Surgical Strategy for High Acuity Pediatric Transplant Recipients.
Incompatible Organ Transplantation in High Risk Donors.
The Effect of Donor Specific Antibodies and Positive Crossmatch on Outcomes after Combined Liver- Kidney Transplantation.
Intraoperative Renal Replacement Therapy in High Acuity Liver Transplant Patients.
Impact of Transplantation Mental Health Group Therapy on Outcomes after Solid Organ Transplantation.
Outcomes of Liver Transplantation for Acute Alcoholic Hepatitis.
Safety and Utility of Cycle Ergometer Therapy (CET) in a Transplantation Intensive Care Unit (TICU): A single-blinded Randomized Controlled Trial.
Pre-Habilitation in Patients Awaiting Liver Transplantation: Impact of formal physical activity program on nutritional status, psychological factors and physical fitness prior to liver transplantation and subsequent impact on morbidity, mortality, compliance and quality of life after liver transplantation.
Efficacy of combination neoadjuvant therapy followed by orthotopic liver transplantation in treatment of patients with unresectable cholangiocarcinoma.
Outcomes in Cirrhotic Patients Undergoing Major Abdominal Surgery.
Platelet Refractoriness and Alloimmunization in Liver Transplantation.
Liver Biopsies to study Ischemic Reperfusion Injury.
A Randomized, Controlled, Open Label Clinical Trial of Thymoglobulin Induction and Extended Delay of Calcineurin Inhibitor Therapy for Renal Protection after Liver Transplantation.
Neurocognition in Heart Failure and Relationships with Mechanical Circulatory Support and Transplant Outcomes.
Platelet Refractoriness and Alloimmunization in Liver Transplantation.
The Effect of Race on Transplant Outcomes. A single center experience.
Nutritional effects and 30 Day Readmission in Liver and Kidney Transplantation.
Recognition of Advanced Providers in the Transplantation Intensive Care Unit.
Early Liver Transplantation for Severe Alcoholic Hepatitis.
Evaluation of a new transplant surgical workforce paradigm: A transplant surgeon- advanced transplant provider practice model.
Impact of the role of advanced transplant provider (ATP) on patient experience in liver transplantation.
Members of the Research Team
Professor of Surgery, Section Chief of Transplant Hepatology
Seung-Keun Hong, PhD
Research Scientist
Yongqiang Yang, PhD
Research Scientist
Don Johnsen, BSN, RN
Research Nurse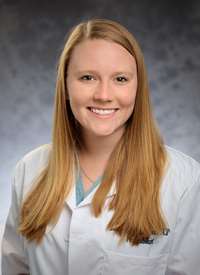 Katelyn Herrmann, CCP
Cardiopulmonary Perfusionist
Contact Information
Alicia Martin
Senior Division Administrator
Division of Transplant Surgery
Department of Surgery
Medical College of Wisconsin
Transplant Center
CFAC, 2nd Floor, Suite H2200
9200 W. Wisconsin Ave.
Milwaukee, WI 53226
(414) 805-6060
(414) 955-0213 (fax)