Technology Development Mission at the Medical College of Wisconsin
The mission of the Office of Technology Development is to support and educate MCW faculty, postdoctoral fellows, interns, students and staff. The OTD facilitates the transfer of technology generated from research and clinical practices into commercial products that benefit MCW, our community and the public. The OTD engages inventors, as well as internal and external stakeholders to bring Patents to Patients®. 
Who We Are
Kevin Boggs, MBA, PhD
Director, Office of Technology Development
Dr. Boggs provides principal leadership for the OTD, setting the strategic direction for the Office and managing key relationships. He has significant experience leading intellectual property licensing, negotiations, translational research and tech marketing efforts at organizations such as the University of Florida, University of Memphis, RTI International and AGTC. He serves on the Wisconsin Technology Council board and Co-Chairs the Wisconsin chapter of the Licensing Executives Society.
Location
MACC Fund Research Center #3056
Landon Olp, PhD
Licensing Manager, Office of Technology Development
Dr. Olp is responsible for evaluating the commercial viability and patentability of MCW's inventions as well as supporting the commercialization of MCW's intellectual property. He brings both academic and industry experience to the OTD in biomedical research, product development, business development, and innovation methods. Prior to joining the OTD, he worked in R&D and Business Development at Streck, Inc. Landon received a bachelor's degree in Cell and Molecular Biology from Concordia University, Nebraska and a PhD in Virology from the University of Nebraska—Lincoln.
Location
MACC Fund Research Center #3056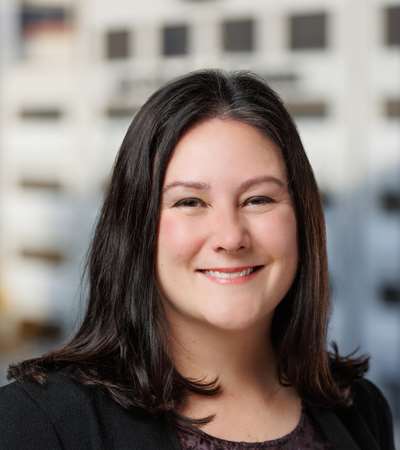 Ann Amidzich, BS
Senior Intellectual Property Manager
Ms. Amidzich is the docket and compliance specialist in the Office of Technology Development. Her primary responsibilities include maintaining the docket for intellectual property, filing necessary forms/information on behalf of the office and working with government agencies to ensure federal compliance. Ann graduated from The University of Wisconsin-Milwaukee with a bachelor's degree in Criminal Justice. She obtained her paralegal certificate from Milwaukee Area Technical College, Prior to joining MCW, she was a litigation paralegal and office manager.
Location
MACC Fund Research Center #3056
What we do.
The OTD is responsible for managing and commercializing the inventions, newly developed software and other intellectual property (IP) assets of MCW and advancing these assets from Patents to Patients®. In this endeavor, we identify, evaluate and protect the IP and then license it to established companies or startups which then develop these novel technologies into commercial products.
How we do it.
Beginning with an invention disclosure submitted to OTD by the inventors, OTD evaluates the market potential of products and services using our in-house expertise as well as seeking confidential feedback from external experts with experience in IP law, business and medtech product development. We then provide our analysis of the technology along with our decision on whether we will retain the ownership of the IP and invest the resources into protecting and licensing it, revert the rights to the inventors or notify them that the technology, as disclosed, lacks sufficient data to be able to adequately evaluate the market opportunity. We are always glad to talk with MCW researchers about their ideas, even if they have not matured to the point of supporting an invention disclosure.
The process of bringing technologies to market is often iterative, but for many healthcare technologies that require significant investment and regulatory approval, the timelines generally resemble those shown below.
Why we do it.
MCW basic scientists and clinical researchers contribute significantly to medical research, education and patient care. By working with OTD, they expand their potential impact on healthcare by enhancing the pipeline of effective therapeutics, diagnostic tools, medical devices and digital health software.
Governance
MCW is a 501(c)(3) corporation devoted to the missions of patient care, education, research and community engagement, where new knowledge is continuously generated, developed, or otherwise reduced to practice. MCW supports excellence in scholarship by encouraging the expression of this knowledge in the form of patented inventions, new research tools, copyrighted papers, books, and software, and other works related to academic pursuits. Furthermore, MCW is committed to the translation and transfer of this knowledge into forms that may benefit the public, often but not limited to protection and licensing of Intellectual Property and the subsequent development and the commercialization of new technologies.
Technology development and commercialization align with MCW's mission, support entrepreneurship, and foster research collaboration with other academic institutions and industry. The OTD facilitates the transfer of technology generated from MCW research, educational programs, and clinical practices into commercial products that benefit MCW, the MCW community and the public at large. Corporate policy RS.GN.060, "Patent and Copyright," provides guidance on the technology transfer process and related rights and responsibilities as the MCW OTD engages the internal and external stakeholders to achieve a reasonable return to MCW.
The OTD is a unit of the Office of Research and falls under the purview of the Associate Dean for Research.
Contact Our Team
Landon Olp, PhD

Licensing Manager
(414) 955-4884 |
lolp@mcw.edu