$10 Million Investment Fuels Genomic Sciences and Precision Medicine
"We want people to know they don't need to go to the Cleveland Clinic, Mayo or Johns Hopkins for the best treatment in the world," says Linda Mellowes. "We want everyone to know they never have to leave Milwaukee." The Medical College of Wisconsin (MCW) Linda T. and John A. Mellowes Center for Genomic Sciences and Precision Medicine named in honor of the couple's contribution to support new research and MCW faculty studying the potential of the human genome to treat a wide variety of diseases.
The Mellowes are deeply rooted in, and devoted to, Milwaukee. Linda quickly points out that this is an investment in action: "We want to focus on the research, inside the building and in the labs at Froedtert and MCW." John adds, "The goal is to attract world-class researchers to the center."
Linda was working in hematology research at the National Institutes of Health (NIH) in Maryland when she met John. He was in the Navy, and they were married in 1965. Living in New Jersey, John managed a division of Charter Manufacturing, the family business. Five years later, they moved to Milwaukee. "As John grew the business, my job was family and community involvement," Linda shares. "One of my biggest goals was to show that our company was philanthropic." She earned her degree in biology and chemistry at the University of Arkansas. "I wanted to be a doctor, but my family didn't have the resources. Working at NIH, I saw how medical research makes a huge difference."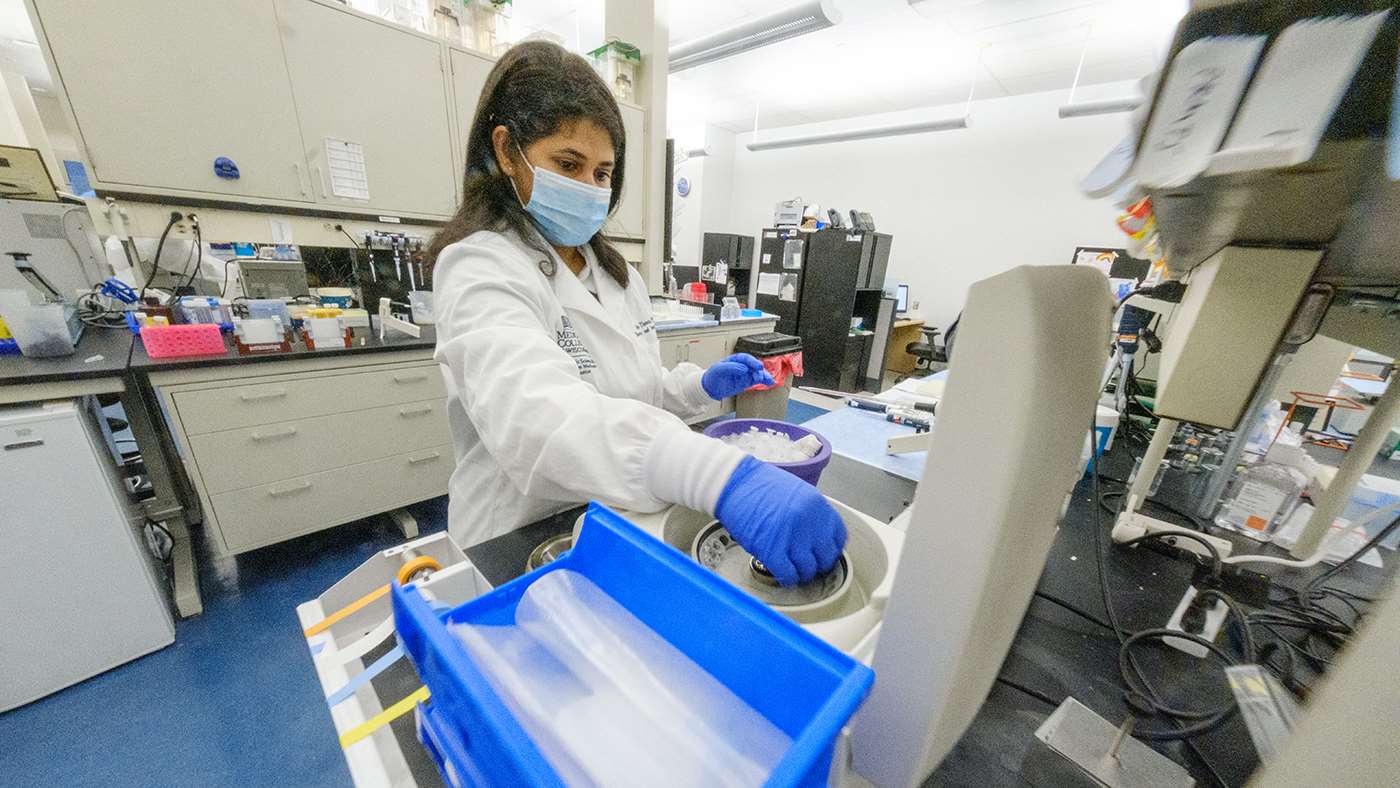 The couple has directed a lot of their giving toward research. "We are making an investment in the kind of research that makes people's lives better," Linda says. "John and I have tremendous expectations, and we absolutely want to see results. It's not a quick-fix bandage. This is long-term investment. Education and research are so very important."
The Mellowes' critical contributions have encouraged and generated support from other community leaders. John says this $10 million investment is the largest they've made: "It's investing for the future. It is a demonstration to others that we believe in this, that we're supporting this."
"We are deeply grateful to Linda and John for their generosity and for the trust this investment represents in our work as researchers and clinicians," says Raul Urrutia, MD, director of the Mellowes Center. "As we seek to transform how patients are diagnosed and treated, we are proud to have them as partners."
The Mellowes Center is nationally and internationally recognized for its work in rare and undiagnosed disease and, under the leadership of Dr. Urrutia, continues to advance innovations in understanding and diagnosing these conditions. This research is led by Donald Basel, MD, associate director of the Mellowes Center and a professor in the Department of Pediatrics.
"Our work has been recognized for its excellence by the National Organization for Rare Disorders," adds Dr. Urrutia. "It is a distinguished honor, a testimonial to the contributions MCW is making and is of paramount importance to Genomics and Precision Medicine."
"Together we are better," adds Dr. Basel. "Working collaboratively not only increases our knowledge to diagnose patients with rare diseases but inspires us to apply theories in innovative ways to help patients. None of this would be possible without funding support and the Mellowes' generosity will help the community in many ways."
Human genome sequencing is also accelerating new research into cancer. Razelle Kurzrock, MD, FACP, recently joined MCW. She's the associate director of clinical research for the MCW Cancer Center and associate director of precision oncology at the Mellowes Center. She is the inaugural holder of the Linda T. and John A. Mellowes Endowed Chair in Precision Oncology to advance her research in cancer, including rare cancers. "When leading scientists and clinicians are considering whether to join an institution, they look carefully at the support from the community for the work being done there," says Dr. Kurzrock. "Philanthropy truly propels innovative research and leads directly to investments by others as well as public and private grants."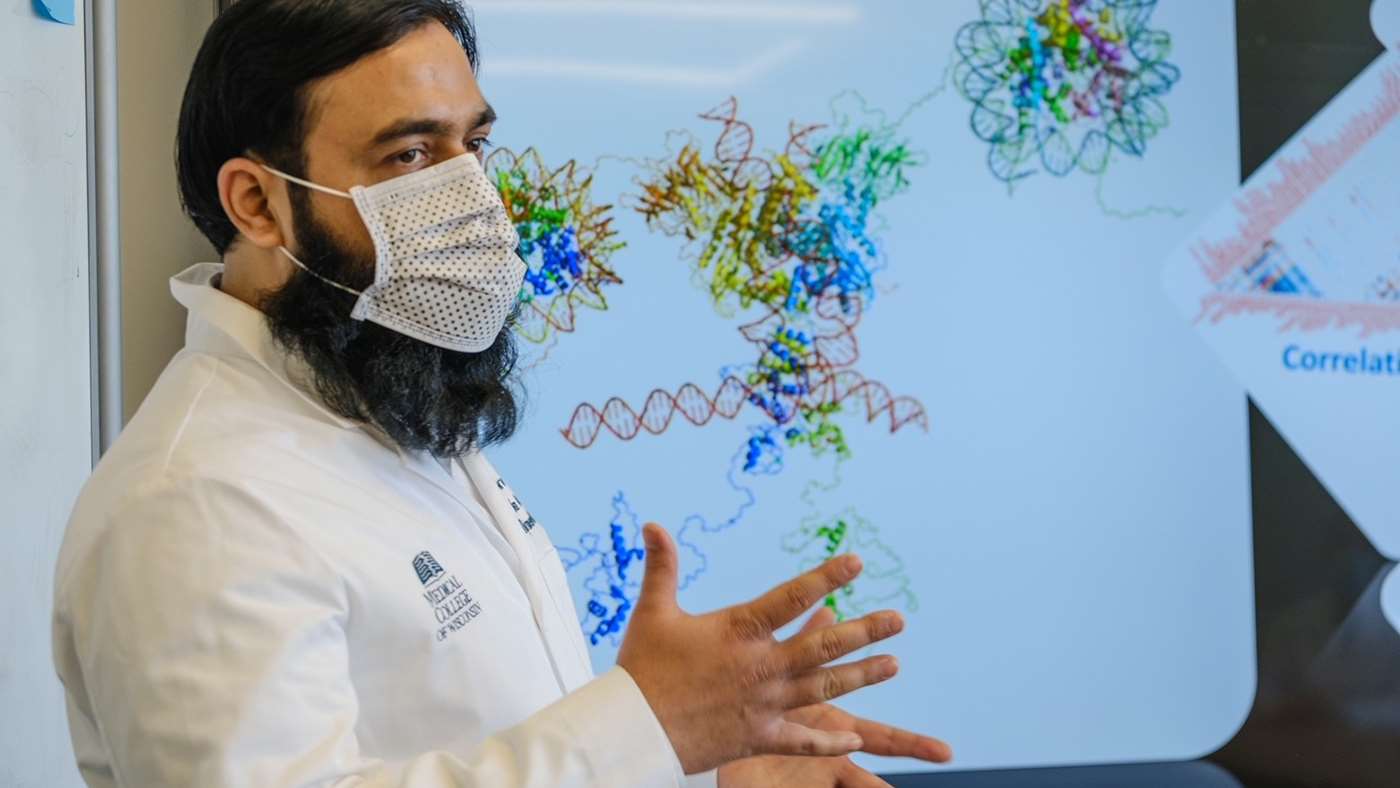 "Linda and John told me this is a kind of 'thank you' for Froedtert and MCW, and to our community," says John R. Raymond, Sr., MD, MCW president and CEO. "Gratefulness is at the heart of this investment, and it is what I'm feeling right now. It is with tremendous warmth and gratitude that we work with such meaningful partners as Linda and John Mellowes."
Dr. Raymond also points to other crucial collaborations, without whom this landscape of research and care would look very different. "At the center of our work is our partnership with Froedtert Health and Children's Wisconsin," he says. "We are a collective force, joined by thousands of providers providing leading-edge, research-based cancer care to patients and families. Our physicians and scientists use what they learn in the clinics to advance research and translate innovative discovery into life-saving treatments. This center is our epicenter for precision oncology."
MCW and its clinical partners have a strong record of achievements in the genomic sciences, dating back to the Human Genome Project and the 1999 founding of the MCW Human and Molecular Genetics Center. In 2010, MCW became the first institution in the world to deploy genetic sequencing to diagnose and recommend a treatment for a rare pediatric disease.
Charter Manufacturing is a private company, and all the stock is held by the Mellowes family. "This is a message to others, and to our family, that our company is going to be involved in these causes going forward," John says. "We have about 2,000 employees in this area; we're showing them that we're committed to making their community a better place. Our business is only as good as the people who work there, and we want them to know we want a great community for them."
Linda echoes that, "We love Milwaukee. Great things are happening here, and we're trying to be a tiny piece of that."