Saving lives and improving the wellness of individual citizens and the community by advancing genomic sciences and precision medicine.
Pioneering the fields of Omics, Data Science, and Systems Biology to discover and innovate across our four programs.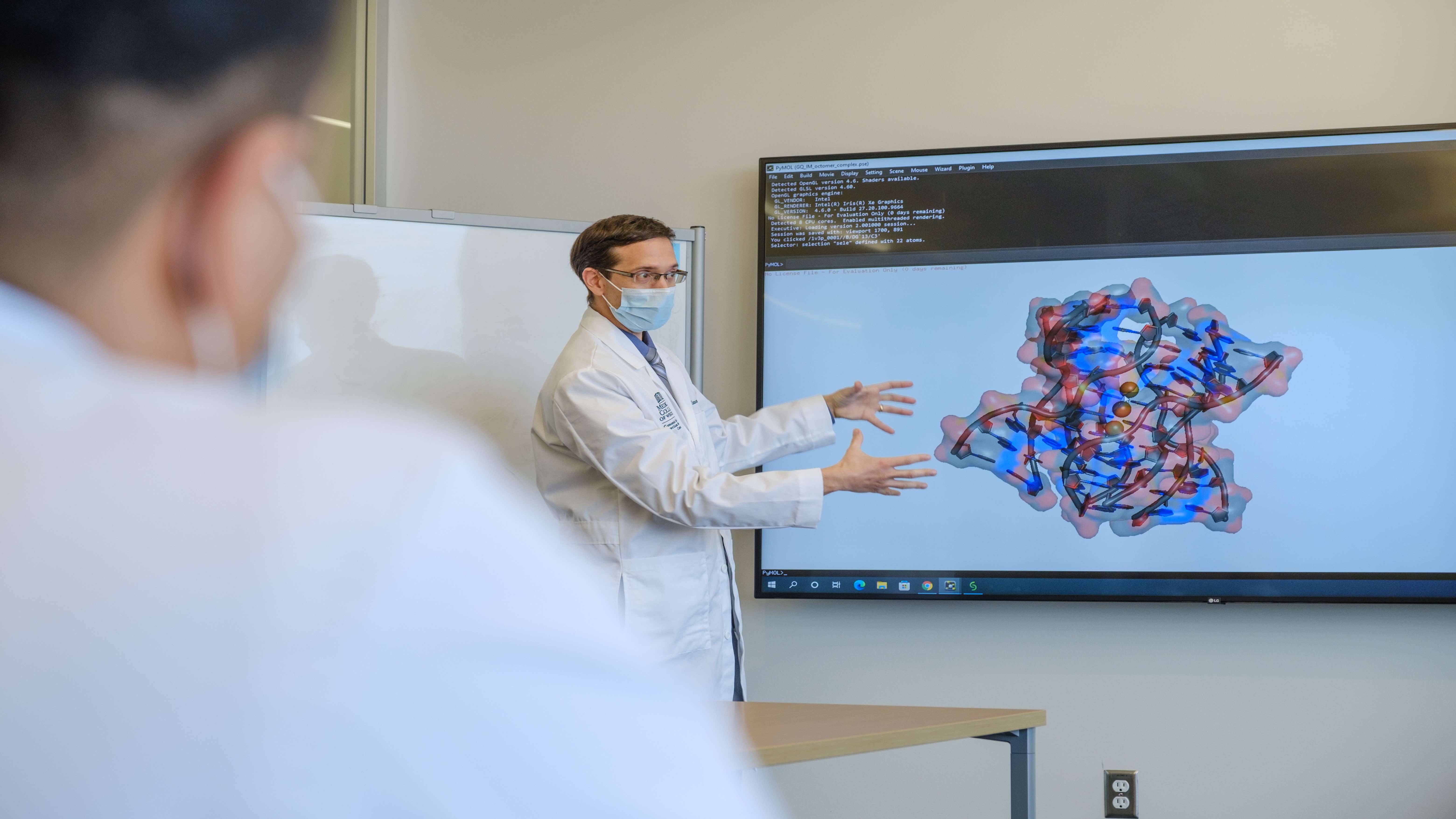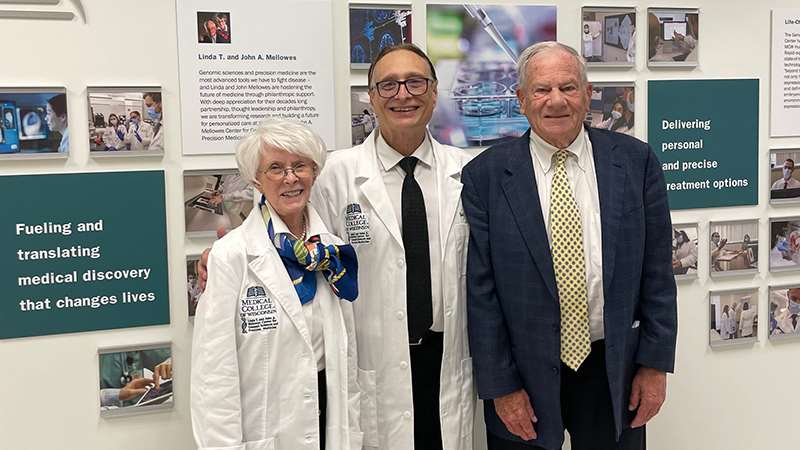 Rare Diseases and Rare Cancers in the Era of Systems Biology Symposium
Join us October 11–12!
We are proud to host this two-day hybrid event featuring seminars and panel discussions from expert researchers and clinicians in five focus areas: precision medicine, innovative technology, mitochondrial system dysfunctions, immune system dysfunction, and systems biology.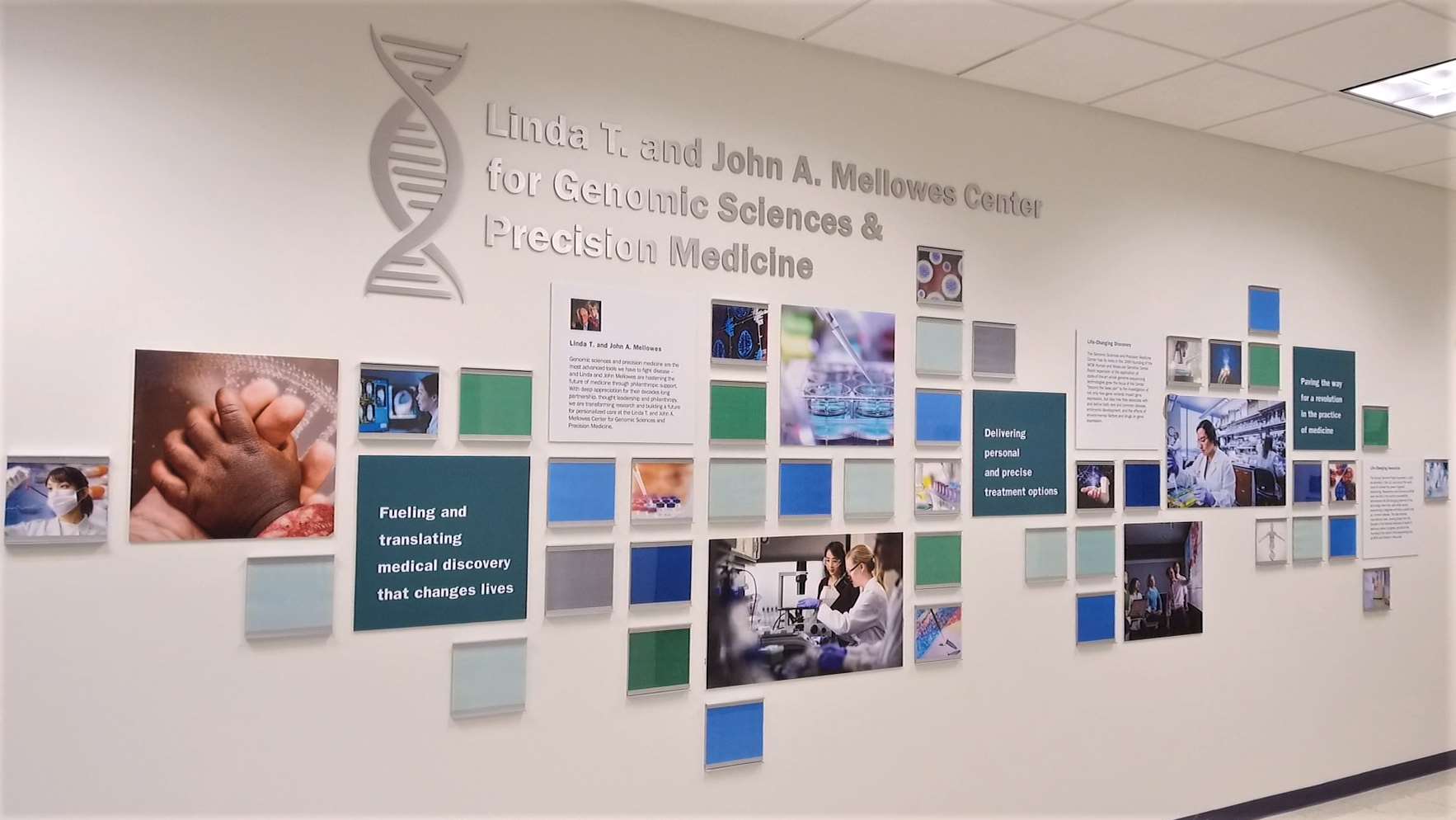 Mellowes Family Invests $10 Million in Genomic Sciences and Precision Medicine Research
The Medical College of Wisconsin (MCW) has dedicated its Genomic Sciences and Precision Medicine Center as the Linda T. and John A. Mellowes Center for Genomic Sciences and Precision Medicine in honor of the couple's $10 million gift to support new research and for MCW faculty studying the potential the human genome has to treat a wide variety of diseases.
The Mellowes Center has its roots in the launch of the Human Genome Project and the 1999 founding of the MCW Human and Molecular Genetics Center. The Mellowes Center uses state-of-the-art whole genome sequencing technologies not only to investigate how gene variants impact gene expression but also to define genetic variants associated with both rare and common disease, embryonic development, and the effects of environmental factors and drugs upon gene expression and disease.
Contact Us
Linda T. and John A. Mellowes Center for Genomic Sciences and Precision Medicine (Mellowes Center)
Medical College of Wisconsin
8701 Watertown Plank Rd.
Milwaukee, WI 53226