Bridging the Gap

Kong Choua Thao, a first-year student at the Medical College of Wisconsin's (MCW) School of Pharmacy, took a nontraditional path to get where he is today. Thao, who is Hmong, was born in a refugee camp in Pattaya, a coastal city in Eastern Thailand. His family immigrated to Wisconsin when he was just six months old, joining other relatives who had already settled in Milwaukee.
"We didn't want to move somewhere where we didn't know anyone or didn't have help," Thao says, explaining why his family chose to settle in the Midwest.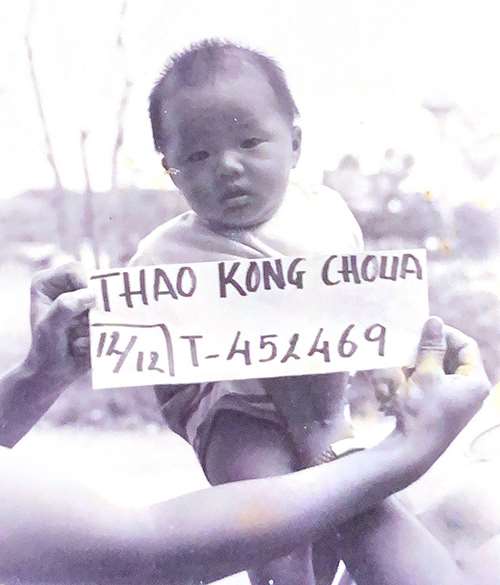 Like many first-generation immigrants, Thao struggled to find his identity. English was his second language, and as a Milwaukee kid attending school in Wauwatosa, his classmates didn't look like or have much in common with him, a lot of people did not know what Hmong is, he says. But eventually he began to find his way.
"I accepted who I was, and I think that made me as a person," he says.
Thao graduated from high school and attended UW-Oshkosh, where he earned a Bachelor of Science in biology while minoring in chemistry and microbiology. During his gap year before pharmacy school, he worked at MilliporeSigma, which is owned by Merck, one of the largest pharmaceutical companies in the world. There he got real-world experience working as an analytical chemist and enhancing his skills in chromatography instrumentations.
Thao's time there piqued his interest in the pharmaceutical field and gave him the confidence that he could be successful there. But something else also happened around that time that would cement his ambitions in medicine. He visited his birthplace in Thailand, and though the refugee camp where he was born was now a barren grassland, he felt a connection that had eluded him before.
"When you go to school in America, you kind of lose your heritage and culture," Thao says. "I think for me I finally embraced it."
It also helped Thao envision the opportunity he had to bridge the gap between traditional Eastern medicine, which is widely practiced in the Hmong and other ethnic communities, and Western medicine.
"I really want to make the Hmong community understand why these medications work the way they do because a lot of them don't believe in the efficacy of it," Thao says.
Creating a better understanding is especially crucial right now as the world struggles to combat the coronavirus and health leaders push to get people vaccinated. Thao's family, who still practices traditional medicine, is among the many who are wary of the COVID-19 vaccine.
"They question it. It is something that's fair because it's still really new so we don't know yet, but it's a shot at hope," says Thao, who had the opportunity at MCW to participate in testing of the compounds of the vaccine.
While at MCW, he's also working to help open doors for other students who have nontraditional backgrounds such as his. It's a possibility that became even clearer to him when he arrived on campus and was introduced to other diverse professionals, including Kajua Betsy Lor, PharmD, BCACP, associate professor and Chair of the Department of Clinical Services at MCW.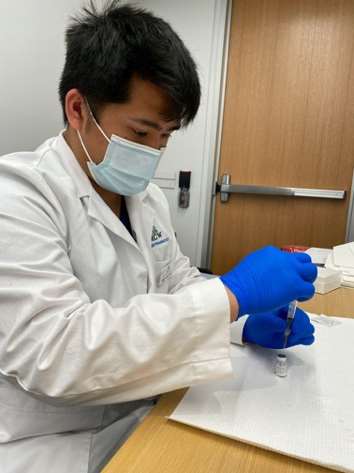 "Growing up, I didn't think there was such a thing as a Hmong doctor," Thao says. "It's mind-blowing that we have people out there that are successful and can help in the medicine field."
He shared his inspiring message during a virtual panel discussion for high school students at Hmong American Peace Academy.
"I just want to give back," he says.
In terms of his future, says Thao, who enjoys working on cars and traveling during his spare time, he sees himself working with diverse communities in Milwaukee.
"I can see myself opening a pharmacy in Milwaukee where I can work with the Hmong population and other populations," he says. "I just want to make them feel welcome and help educate the population."