Learning to Better Care for Veterans
Gregory Burek, MD, MS, former chief resident in the Medical College of Wisconsin's (MCW) Psychiatry and Behavioral Medicine Residency Program and military veteran, is working to help improve communication between medical professionals and service members.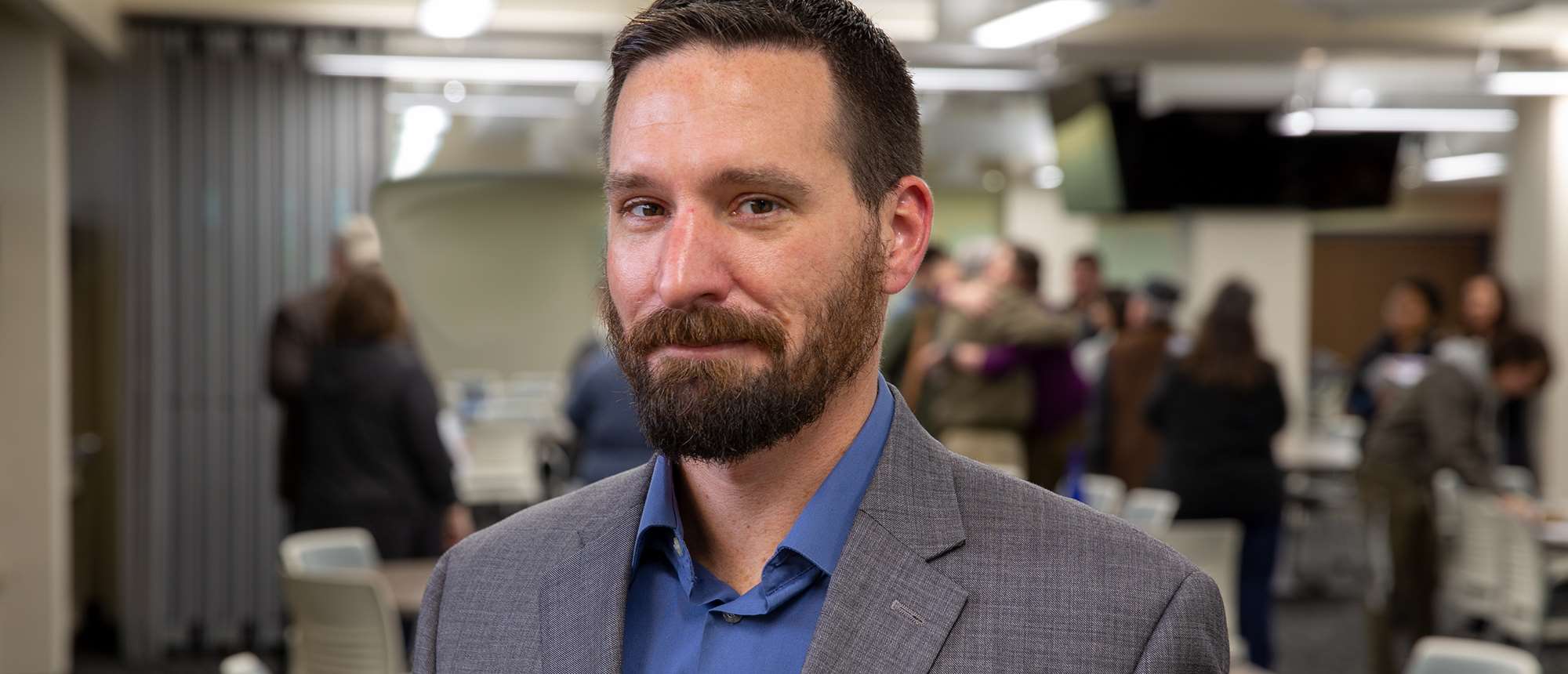 Military veterans can share common values and a common culture but have experiences that vary significantly. This variance warrants a unique approach from medical professionals looking to treat them, says Gregory Burek, MD, MS, GME '18, former chief resident in the Medical College of Wisconsin's (MCW) Psychiatry and Behavioral Medicine Residency Program.
"A lot of people don't know how to approach vets. It's not just a 'thank you for your service.' It's, 'I recognize you as an individual who had an individual experience,'" Dr. Burek explains.
One way to tease out those differences and "start the dialogue," explains Dr. Burek, is to ask questions about branch, unit, their job in the military or where they were stationed. Their branch of service (Army, Navy, Marine Corps, Air Force, Coast Guard), rank (enlisted ranks, E1-E9; or officer ranks, O1-O10) and job, referred to in the service as military occupation specialty (MOS), are individual aspects of service that lend to different experiences for veterans, as is whether they served in the Iraq and Afghanistan, the Gulf War, Vietnam or World War II.
"You couldn't know where all the bases are located or about all the jobs they may have had, so ask," Dr. Burek recommends. "It shows interest and helps earn their trust."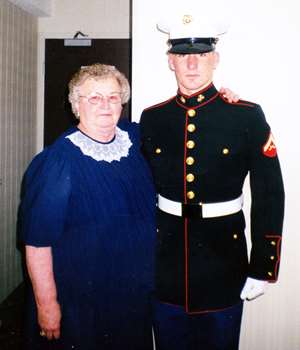 And he would know. Dr. Burek is a former U.S. Marine – an infantryman with the 2nd Light Armored Reconnaissance Battalion – who served in combat during Operation Iraqi Freedom in 2003. His training as an infantry 0352 TOW-gunner included learning how to shoot wire-guided missiles at tanks and how to be a leader, he says. Dr. Burek committed to joining the Marines while in high school and left his hometown of Wausau, Wisconsin, for boot camp 10 days after his 18th birthday. He was stationed in Cuba and then North Carolina before being sent to Iraq and eventually back to North Carolina. Along the way, he started his college career, earning an undergraduate degree in psychology while enlisted.
After his return to civilian life, Dr. Burek resumed his education, earning a master's degree and then enrolling in Drexel University's College of Medicine. Residencies at MCW brought Dr. Burek and his wife, Dr. Alina Burek, an assistant professor at MCW, back to his home state with their daughter, Gabriella. Passionate about the military community, Dr. Burek has been conducting research on military and veteran culture as a way to help improve medical and psychological treatment for those who served.
According to data from the U.S. Department of Veteran Affairs (VA), around 70 percent of physicians in the U.S. received some of their training at a VA hospital, a statistic highlighted in an article Dr. Burek authored. That article, "Military Culture: Working with Veterans," was published in the September 2018 edition of the American Journal of Psychiatry Residents' Journal and also noted that only "13 percent of mental health providers met readiness criteria in cultural competency for treating veterans."
Those numbers point to a strong need to train medical professionals on military culture, a topic Dr. Burek presents on often, including during the recent International Society for Traumatic Stress Studies Annual Meeting in Washington, DC.
During those talks, Dr. Burek discusses not only the uniqueness of each veteran's experiences, but also their shared ones and the challenges they have reintegrating into civilian life.
"You're pretending you're a civilian again, but you're not. You're a veteran," Dr. Burek notes. "It takes years for most people to reintegrate that vet identify – the military identity – with their civilian side."
Because many veterans try to put their veteran experience "on the shelf" and don't usually talk about it unless asked directly, it's important to be empathetic, open and not resistant if and when they start opening up, Dr. Burek explains.
Key approaches Dr. Burek identified in his study that can help a veteran open up include asking questions, listening, showing concern, building trust and respect, understanding trauma and refraining from judgement. Another important aspect of treating service members is thanking a veteran with sincerity and following up with additional questions.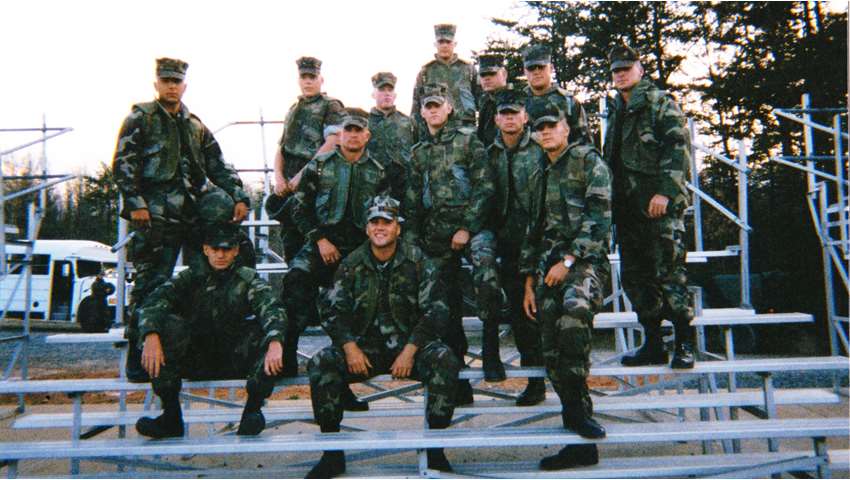 When you're saying a canned or automatic phrase like 'thank you for your service,' it needs to be said to get a conversation started. It can't be a greeting or goodbye because the statement is very loaded and brings up a lot of things," Dr. Burek notes. "Most vets, almost all vets, regardless of what happened while they were in, are proud of their service and willing to talk about it."
Those ideals will be the basis for Dr. Burek's work with veterans as a psychiatrist.
"This is the first job that I ever had where I can use all of my skills and all of my experiences," he says.
Dr. Burek is excited about working as a physician and also plans to continue to help providers better understand military culture and how to approach veterans, who face many challenges upon their return home.
"Being in the military and dealing with situations that may involve death or killing tends to change people's perspectives on things," he says. "The advice that I give to providers is to turn off the computer, put down the clipboard and maintain eye contact. Ask questions, then listen and show them you care."