Memorial Service
The Medical College of Wisconsin operates the not-for-profit Anatomical Gift Registry to support teaching of health care professionals and biomedical research. To honor the memory of those who selflessly give their bodies to further this mission, an annual spring memorial service is held at the Medical College of Wisconsin. It is important to set aside time and come together to celebrate the donors, who were our teachers, and pay respect with gratitude.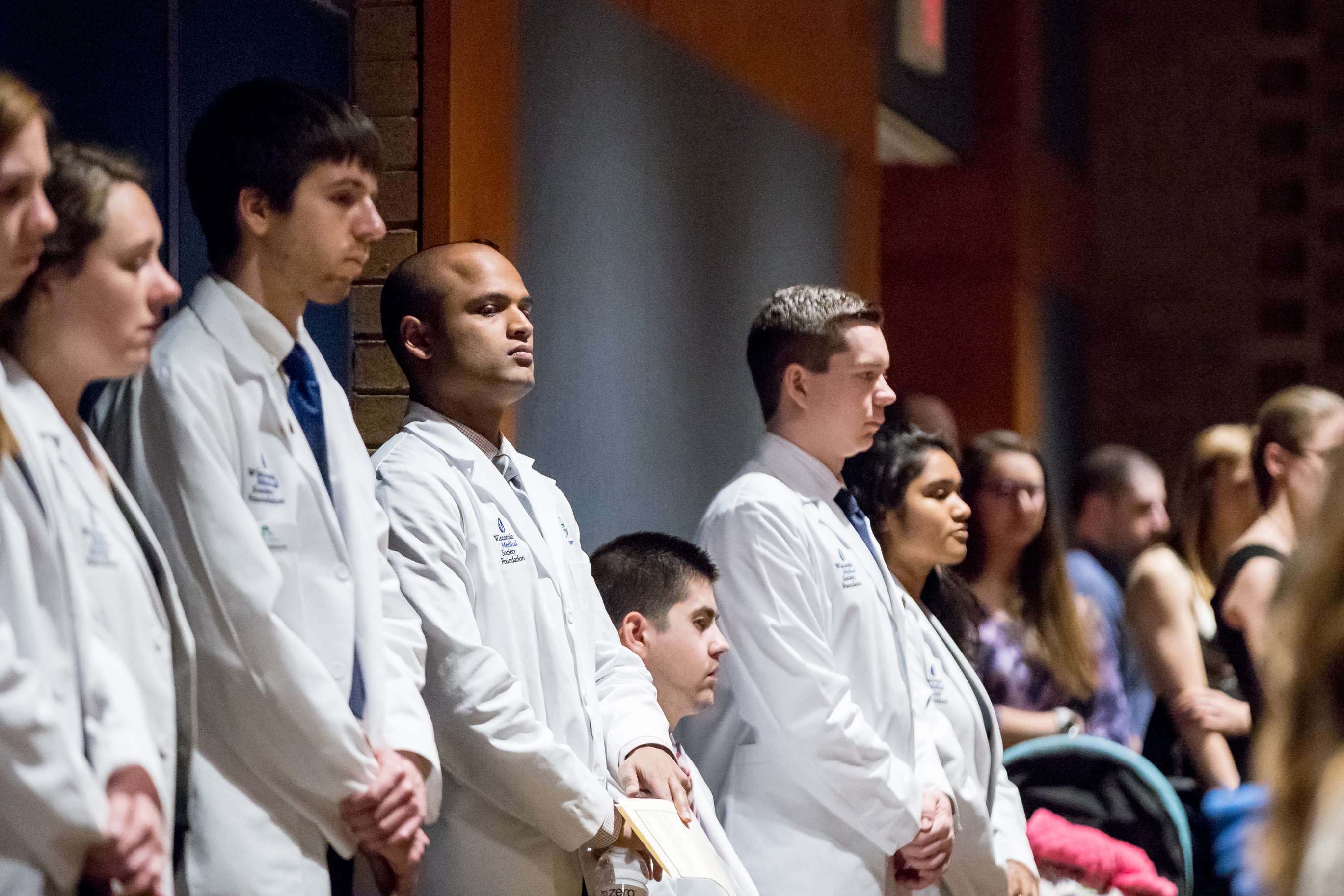 These gifts are vitally important to the training of medical students, and each donor has a remarkable impact on healthcare delivery in the United States. Each of our over 200 students spend countless hours learning human anatomy from these silent, yet brilliant teachers. These gifts are to future patients, as MCW students graduate and scatter to all parts of the country to begin their residencies. These new, young doctors carry with them the lessons our body donors have imparted: empathy, altruism, respect, and the knowledge to help their patients, relieve pain and comfort those during their final phases of life.

This memorial service is generally attended by over 250 community members, including family and friends of our donors. The ceremony allows families to grieve the death of their loved ones. It also allows the medical students, faculty and staff to show their deep appreciation of the precious gifts bestowed. The morning event is filled with music, poetry, words of remembrance and prayer. Family members are greeted by scores of medical students and have the opportunity to talk to the students after the ceremony during a reception.