Children's Wisconsin Collaborative for Healthcare Delivery Science (CHDS) Projects
CHDS teams partner with Children's Wisconsin to evaluate and improve pediatric care and assessment.
Current Projects
Evaluating the impact of US federal economic impact payments during the pandemic on trends in child physical abuse
Completed Projects
Improving care options for infants with feeding restrictions
Assessing the Economic impact of penicillin de-labelling in the pediatric ED
Evaluating the Impact of US Federal Economic Impact Payments During the Pandemic on Trends in Child Physical Abuse
Overview
Research suggests an association between poverty and likelihood of child abuse. We are studying two components of child abuse data trends: 1) the impact of the Federal government stimulus checks on child abuse using an interrupted time series design, and 2) trends of child abuse during the pandemic generally, using a difference in differences model.
Anticipated Key Learnings
The incidence of child abuse will decrease in conjunction with the Federal government stimulus checks during 2020-2021
Trends of child abuse in general will be different during the COVID-19 pandemic.
Next Steps
Data analysis currently underway
CHDS Lead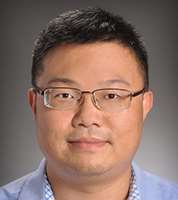 Yilu 'Bill' Dong, PhD
Pediatrics-Emergency Medicine
CHDS Economist


Project Team

Jenna Le – CHDS summer student 2022
Linda Moua – CHDS summer student 2022
Evaluation of At-Home Nasogastric Feeding in NICU Infants
Overview
The enteral feeding team discharged NICU infants with nasogastric and gastrostomy feeding tubes and created a repository of resources needed to support families as they managed their infant's complex feeding needs at home, with the goal of ascertaining differences in healthcare utilization and health-related QOL.
Key Learnings & Impact
Determine effect of home nasogastric (NG) feeds on acute care use, parent healthcare quality of life and actual/potential NICU days saved
Patients discharged with NGs saved 1574 NICU days
Discharging all NG-eligible infants at 40 weeks would save 1679 NICU days
Discharging all NG-eligible infants at 36 weeks would save 2454 NICU days
Results Dissemination & Next Steps
Results published in The Journal of Pediatrics, July 2021
CHDS Lead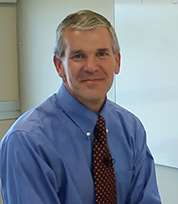 David Brousseau, MD, MS
Chief, Pediatric Emergency Medicine
Key Clinical Partner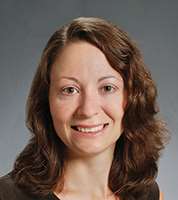 Joanne Lagatta, MD
Pediatrics-Neonatology


Project Team

Liliana Pezzin, PhD, JD
Krishna Acharya, MD
Katie Malin, NP
Julie Ann Lavoie, RN
Jonathan Leuthner
Margaret Malnory
Assessing the Economic Impact of Penicillin De-labelling in the Pediatric ED & Primary Care Clinics
Overview
Previous research and implementation by Dr. Vyles of penicillin oral challenge in the pediatric ED is helping to ascertain true penicillin allergy. As fewer patient medical records are flagged with this allergy, the costs and risk of complications from alternative antibiotics should decrease. We seek to quantify that reduction.
Key Learnings & Impact
There is a slight difference in the cost-savings per patient in the ED compared to the primary care patient population
A 95% de-labeling of penicillin allergy would have generated nearly $100,000 cost savings over an 8-year period in the pediatric ED
A 95% de-labeling of penicillin allergy would have generated over $525,000 cost savings over an 8-year period across 22 primary care clinics.
Results Dissemination & Next Steps
Results presented at the Pediatric Academic Societies & Academy Health Annual Research Meetings in 2022
CHDS Lead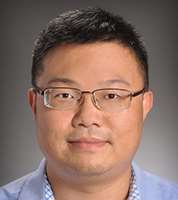 Yilu 'Bill' Dong, PhD
Pediatrics-Emergency Medicine
CHDS Economist
Project Team

David Vyles, DO
Pediatrics
Emergency Medicine
CHDS Fellow '19-'20
Other Team Members

David Brousseau, MD, MS
Tracy Zembles, PharmD
Mark Nimmer, BA