Infectious Diseases Fellowship Program
The Infectious Disease Division at the Medical College of Wisconsin offers an ACGME accredited 2-year fellowship training program. The educational goals of the fellowship focus on mastering the complete clinical skills of a consultant/specialist in Infectious Diseases. The fellowship places a strong emphasis on academic scholarship by providing opportunities for performing clinical or basic research, attending and presenting at local and national educational conferences, and preparing and submitting manuscripts to the peer-reviewed medical literature. Through working at our tertiary referral hospitals, fellows will have exposure to all aspects of infectious disease practice during their training.
The Division is composed of 19 full and/or part-time faculty. The program is ACGME approved for five (5) fellowship positions. The primary practice sites are Froedtert Hospital and the Clement J. Zablocki VA Medical Center. We also have affiliations with Children's Wisconsin and the Vivent Health, located in Milwaukee.
Our faculty members offer an array of clinical services for the diagnosis and management of patients whose problems are difficult to diagnose or hard to treat. We draw upon our skills and expertise as educators and researchers to develop the most appropriate and often unique solutions to patients' problems.
Thank you for your interest in infectious diseases, an incredibly rich, diverse, and rewarding specialty. As is evidenced by the ongoing COVID-19 pandemic, the bounds of our specialty know no limits, spanning pathogenesis, clinical care, disaster planning, infection control and prevention, immunology and vaccine development, public health, social determinants of health, diagnostic testing, and communication skills. While the task is daunting, we will overcome this pandemic, in large part thanks to the tireless efforts of infectious diseases experts and advocates everywhere.
IDSA, the ID Training Program Directors' Committee, and all ID program directors understand that the fellowship application season falls during this complex and chaotic time. We also understand that some anticipated ID clinical elective rotations may not be undertaken, that anticipated research projects may not be completed, and that previously envisioned letters of recommendation may not materialize. We assure you that we will review all applications mindful of these realities, and we will not hold schedule changes imposed by COVID-19 against any applicant.
We strongly encourage anyone who is considering applying for ID fellowship training to apply, and not to withhold your application because of these concerns. We welcome your interest in infectious diseases and our program, and we look forward to meeting many of you on the interview trail this year, whether in person or remotely.
Those interested in applying to the Infectious Disease Fellowship Program at the Medical College of Wisconsin should apply via ERAS. We begin reviewing applications in July of each year and conduct interviews through October preceding the match in December. Our program participates exclusively in the NRMP to select candidates.
View Medical College of Wisconsin Affiliated Hospitals Benefits, Conditions & Terms of Employment.
Program Details
Our Facilities
Clinical training takes place at two main facilities,
Froedtert Hospital
, and the
Clement J. Zablocki VA Medical Center
. During the two years, fellows rotate through the clinical services at these hospitals. There are three separate inpatient clinical rotations at Froedtert Hospital including Medical, Surgical, and Transplant focused experiences. The rotation at the Zablocki VA includes significant time in the microbiology lab where fellows become adept at preparation and interpretation of a variety of culture techniques and stains. Further clinical training includes regular participation in outpatient clinic at Froedtert Hospital and either at Zablocki VA one-half day per week or at ARCW; experience at a community STD clinic in Milwaukee; rotations with the Antimicrobial Stewardship team and the microbiology lab; and a Hepatitis C clinic.
Education and Research Opportunities
Other integral aspects of our training program include regularly scheduled didactic conferences, journal clubs, clinical conferences, and a board review course. Fellow's performance is evaluated monthly by the supervising staff physician and every six months by the Program Director. Those successfully completing the program are presented with a certificate and board-eligible in Infectious Diseases.
Fellows have the opportunity to participate in research projects both in the Division of Infectious Diseases and other departments at the Medical College. Some of the ongoing areas of research in the Division include the study of Borrelia and other spirochetes, immune mechanisms in fungal infections, antimicrobial clinical trials, expanded access and phase III HIV trials, and surveillance activities of the Infection Prevention and Control Program. For further information, visit our Research page.
Application Information for U.S. Medical Graduates
We do not accept applications outside of ERAS, and all fellowship slots participate in the match.
Application Information for International Medical Graduates
We do not accept applications outside of ERAS, and all fellowship slots participate in the match.

Our program can only consider candidates who have completed a three-year internal medicine residency in an ACGME-accredited program.
Clinical Infectious Disease Training
The Division of Infectious Disease has three main missions: public service, education, and research. Our public service mission is manifested primarily through our clinical care of patients with infectious diseases, but also through interactions with hospitals and other health care providers, as well as with public health departments and other community agencies.

Our education mission includes efforts across a broad range of learners, including medical students and other professional students, residents and fellows, and education of practicing physicians. Our research includes basic and clinical research in the areas of bacterial infections, fungal infections, hospital and epidemiology and infection control, transplantation, tropical medicine, and bioterrorism.

Our areas of expertise include:
HIV prevention and care
Infections in immunocompromised hosts
AIDS care
Viral Hepatitis
Endocarditis
Fungal Diseases
Staphylococcal Diseases
Mycobacterial Diseases
Osteomyelitis
Infection Prevention and Control
Nosocomial Infections
Travel medicine and related infections
Training Program Rotations
The Infectious Disease training program at Froedtert Hospital provides the following rotations and training opportunities:
Inpatient Consultation currently consisting of 3 separate services: ID-Medicine/ID-Surgery/ID-Transplant
Outpatient ambulatory clinic
Antimicrobial Stewardship
Microbiology laboratory
Hepatitis C clinic
PrEP clinic
The Infectious Disease training program at the Clement J. Zablocki VA Medical Center provides the following specific rotations and training opportunities:
Inpatient consultation
Microbiology laboratory
Outpatient ambulatory clinic
Research Training
The purpose of the research block or concurrent research time is to provide fellows with structured exposure to clinical research, basic or translational research, and education in research methods. It is also designed to promote resident interest and participation in research activities by providing time and resources for the initiation and completion of research projects.
Frequently Asked Questions
Who can apply to your program?
Applicants must have completed a three (3) year internal medicine residency in an ACGME accredited program. We do not accept applications outside of ERAS, and all of our fellowship slots participate in the match.


When will you start reviewing applications?
Applicants can apply as soon as ERAS opens in July. We begin reviewing after applicant information is uploaded.


When will you stop reviewing applications?
Review of applications typically ends in late September to allow for time to arrange interviews.



When do you interview candidates?
August through mid/late October.


How many fellowship spots are available?
Two spots are available per academic year.


Do you accept applications outside of ERAS?
We do not accept applications outside of ERAS, and all of our fellowship slots participate in the match.


Do you participate in the NRMP match?
Yes, we participate exclusively in the NRMP match.


Contact Us
Gabby Zeinert
Education Program Coordinator II
Divisions of Infectious Diseases, Pulmonary, Critical Care, Sleep Medicine, Geriatrics
(414) 955-0437
gzeinert@mcw.edu
Kartikey Acharya, MD, MPH
Fellowship Program Director
Assistant Professor
Mailing Address:
Medical College of Wisconsin
Division of Infectious Diseases
9200 W. Wisconsin Ave.
Milwaukee, WI 53226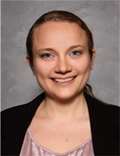 Sol Del Mar Aldrete, MD
Associate Fellowship Program Director
Assistant Professor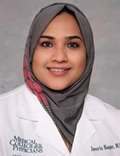 Javeria Haque, MD
Associate Fellowship Program Director
Assistant Professor