National Biomedical EPR Center
Research at the National Biomedical EPR Center is technologically innovative and applies new techniques to biomedical problems, with a focus on free radicals, spin labeling, metal complexes, and metallo proteins.
The National Biomedical EPR Center at the Medical College of Wisconsin was established in 1976 as a biotechnology resource center to enhance the use of electron spin resonance in biomedical research. The EPR Center is one of the largest electron paramagnetic resonance (EPR) facilities in the nation. It was supported by an NIH P41 research resource award from 1976 to 2019.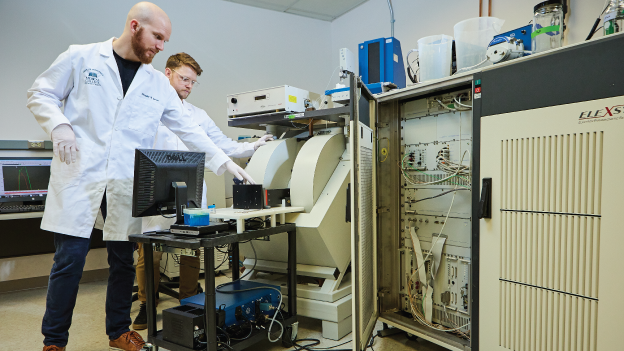 Contact Us
National Biomedical EPR Center
Department of Biophysics
Medical College of Wisconsin
8701 Watertown Plank Rd.
Milwaukee, WI 53226
Directions to EPR Center (PDF)