Medical College of Wisconsin Tissue Bank
The MCW Tissue Bank is an institutional core providing research services related to human specimens to faculty investigators. Tissue procurement, peripheral and maternal cord blood products, DNA and RNA isolations, specimen storage, and other specialized tissue processing are among the many services provided by the Bank.
View the MCW Tissue Bank Orientation Webcast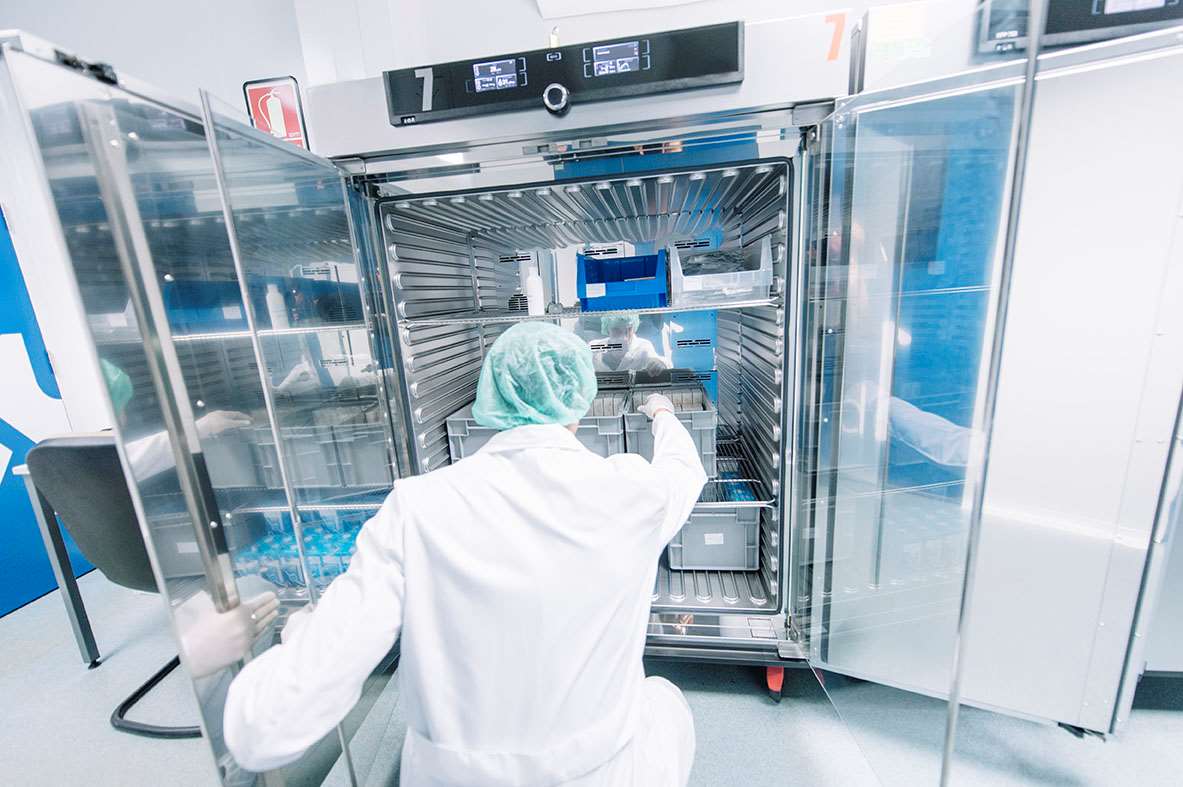 Services & Policies
Current Services & Policies
The MCW Tissue Bank offers the following services:
Plasma from whole blood
Buffy coat from whole blood
Fresh tissue procurement
Snap frozen tissue
OCT embedded tissue
Unstained slides
H&E stained slides (from frozen tissue)
Slide scanning
Frozen tissue QC
DNA from blood or tissue
RNA from blood or tissue
Satellite banking of specimens
Storage of specimens
If there is interest in services not listed above, the MCW Tissue Bank staff will work with investigators to determine feasibility of additional services whenever possible.
View/download the MCW Tissue Bank Services & Policies Document (PDF)
Specimen / Collection Storage
The tissue bank consents patients for blood during their next clinical blood draw and their discard tissue from surgical specimens.
When tissue arrives to Pathology, our Pathologists' Assistant uses their clinical background to assess what tissue from a surgical specimen is needed for a clinical diagnosis and what tissue would otherwise be discarded after a final pathology report is produced for the patient. Tissue that would otherwise be discarded is procured for the Tissue Bank and is stored in our facilities.
Other than procuring tissue from patients the Tissue Bank has consented, the Pathologists' Assistant will also procure tissue for satellite tissue banks on campus. Tissue is procured in a similar manner as Tissue Bank specimens, but rather than housing the tissue in our facilities, the tissue is handed to personnel of the satellite tissue bank.
Specimen Procuring / Processing
Once tissue is procured from a surgical specimen, we will snap freeze the tissue in liquid nitrogen, fix the tissue in formalin, or freeze the tissue in OCT (frozen section media). Snap freezing tissue is our highest priority, followed by formalin fixation and OCT embedding. Frozen tissue is stored inside cassettes in our -80° upright freezers. The formalin fixed tissue is sent to the Core Lab to be processed, embedded, cut and stained. We obtain a formalin fixed paraffin embedded block and an H&E stained slide for each tissue sample we fix in formalin and store these in our facilities.
Distributing Specimens
From the blood and tissue we procure, there are many ways these samples can be processed and distributed to researchers. We can provide researchers with DNA, RNA, tissue slides and many more options.
Additional Information & Resources
Committees
UTILIZATION COMMITTEE
Voting Members
Hallgeir Rui, MD, PhD; Jennifer McIntosh, DO; David Gutterman, PhD
Non-Voting Members
Mary Rau, Tissue Bank Manager
Purpose
To provide an assessment of all requests for specimens sent to the MCW Tissue Bank in order to ensure that what the investigator is asking for will fulfill their research needs.
Policy
The Utilization Committee will review the Specimen Request Form and will determine, based on the criteria below, the best use of Tissue Bank specimens based on the scientific intent of the investigator's study.

Type of specimen(s) requested
Number of samples requested
Fulfillment of research needs as it relates to investigator's study
Sample and quantity size

Changes requested by the Utilization Committee are made during this review in conjunction with the investigator submitting the Specimen Request Form. Investigators are not required to make any requested revisions to the request form, and may request that the Utilization Committee submit their findings to the Executive Committee as originally submitted.
The Utilization Committee members will present their decision to the Executive Committee who will rule on use of the specimens and either approve or deny the request.
EXECUTIVE COMMITTEE
Chair
Hallgeir Rui, MD, PhD
Voting Members
T. Clark Gamblin, MD; David Gutterman, MD; Susan Tsai, MD; Doug Rizzo, MD; David Johnstone, MD; Elizabeth Jacobs, MD., MBA, PhD; Ann Nattinger, MD, MPH; Jennifer McIntosh, DO, Saul Suster, MD
Non-Voting Members
Mary Rau, Jennifer Anderson, Mollie Patton
Purpose
To provide leadership for the most effective use of biospecimen resources under the governance of the MCW Tissue Bank Executive Committee.
Affiliated Links
MCW Links
Partner Links
Associations and Societies
Contact Us
MCW Tissue Bank
Medical College of Wisconsin
8701 Watertown Plank Rd.
Milwaukee, WI 53226
Hours of Operation
Monday – Friday: 8:00 am – 5:00 pm
Saturday and Sunday: Closed
Holiday Closures
New Year's Day, Memorial Day, Independence Day, Labor Day, Thanksgiving Day & day after Thanksgiving, Christmas Eve Day & Christmas Day