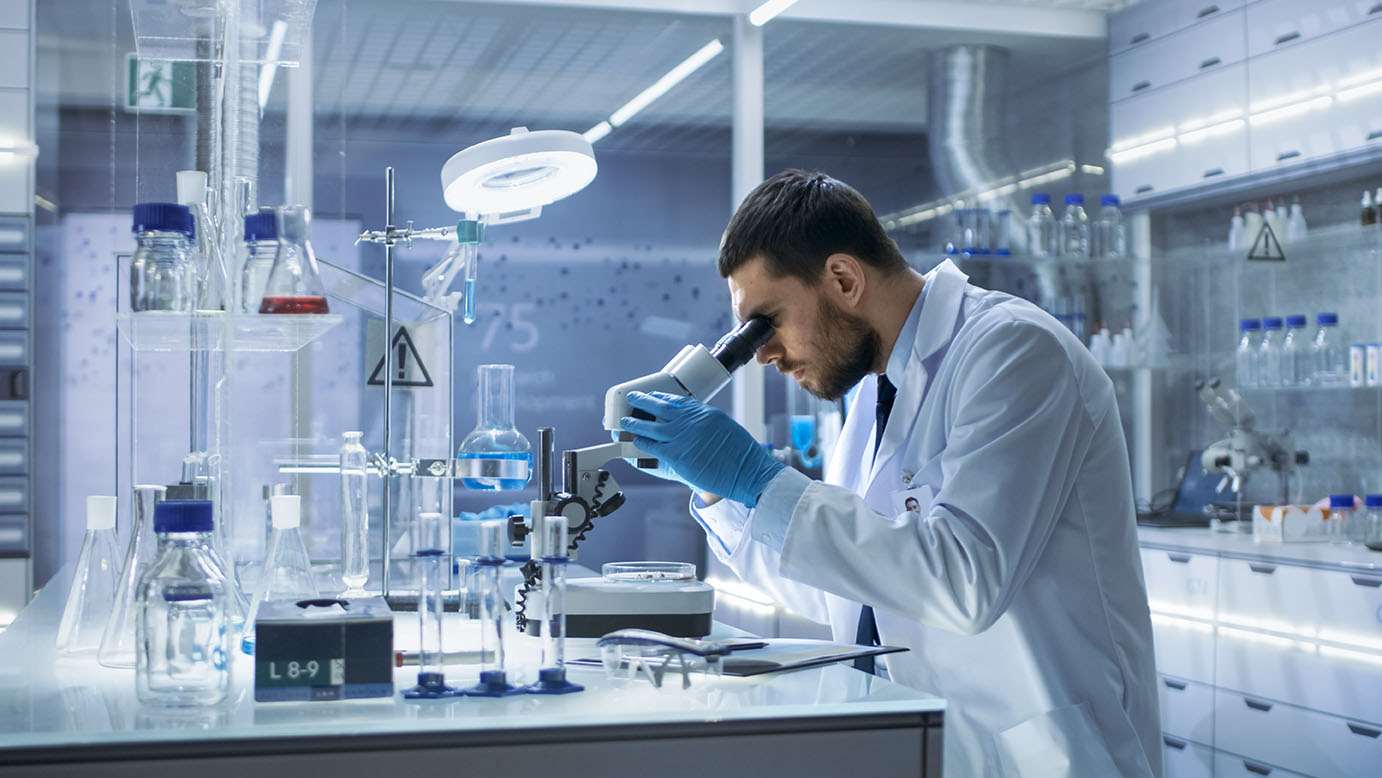 For Researchers
The MCW Tissue Bank is a secure storage facility that collects, processes and distributes blood and tissue for research on campus. We consent for one additional blood draw during a regularly scheduled clinic procedure and the collection of otherwise discarded tissue from any future surgery, including bone marrow, tumor and control tissue. Our streamlined, IRB approved process allows researchers to query available samples and de-identified clinical data with the help of CTSI's i2b2 Cohort Discovery Tool. We also work to accommodate researchers in prospective studies.
Participation & Training Information
If you would like to work with a specimen type not listed here or you would like help with your specimen experimental design, we are happy to meet with you to discuss your project. We are here to help you meet your research goals.
Tissue Bank Services
Tissue Bank services:
Fresh tissue procurement
Whole blood processing
Bone marrow mononuclear cells
DNA & RNA isolation
Snap frozen tissue
Fresh peripheral blood or cord blood
Fresh buffy coat from peripheral or cord blood
Tissue slides
Data logging and labeling specimens
Red blood cell lysis
Monitored, secure -80

°

C storage
Automatic cell counting
Other services available per request.
Specimen / Service Requests
MCW Tissue Bank requests are made via the iLab system, which allows researchers to order, track, and pay for core services in a convenient, one-stop location.
To register, click the Register link in the top right corner. Then complete and submit the Specimen/Service Request Form.
Offsite Collaboration
Researchers are allowed to collaborate with offsite colleagues with the following rules:
The requesting principal investigator must be an MCW faculty member or adjunct faculty.
The requestor must have a material transport agreement (MTA) in place as well as any necessary biological shipment training.

The MCW Tissue Bank does not ship specimens.
Please contact April Haverty at ahaverty@mcw.edu for more information on MTAs.
Please contact safetyinfo@mcw.edu for biological shipping training.

Study staff must sign out the specimens on the MCW Tissue Bank clipboard upon pick up.
Specimen Availability Information
The Clinical & Translational Science Institute (CTSI) offers the i2b2 Cohort Discovery Tool, which allows researchers to search specimen information in the Clinical Research Data Warehouse (CRDW) without revealing patient identifiers.
Registration is available on the CTSI website.
Requirements
Be a CTSI member
MCW Faculty, Adjunct Faculty, Postdoc, or Academic Staff with a Faculty principal investigator on the project
Provisioned with mcwcorp login credentials
Connected to the MCW network
Current with MCW-required CITI training modules
Search criteria may contain information like:
Demographics
ICD9 coded diagnoses
ICD9 and CPT coded procedures
Laboratory test results
Clinical encounter characteristics
Inpatient pharmacy orders
For assistance or questions, please contact Kristen Osinski, MS, Biomedical Informatics Business Analyst, at kosinski@mcw.edu or (414) 805-7245.
Training to Consent Subjects
The MCW Tissue Bank has consented over 20,000 subjects since its opening in 2011. Specimens from these subjects may already be available in the Bank for approved researchers. The Bank continues to consent subjects at Froedtert Hospital and many of its health partners which can be found below. If there is a population of subjects that we are not currently consenting, the MCW Tissue Bank is approved to train additional staff to obtain consents from those potential subjects.
Individuals outside of the MCW Tissue Bank may obtain informed consent from subjects in order to enter them into the Bank study (PRO00017015) providing that the staff member has completed the IRB-approved MCW Tissue Bank or MCW Maternal Research Placenta & Cord Blood Bank training.
Any individuals who are trained by the MCW Tissue Bank to elicit informed consent from subjects at Froedtert Hospital or The Medical College of Wisconsin must be employed by Froedtert or The Medical College of Wisconsin. These individuals may be providers (MDs or RNs), techs, medical assistants, faculty, staff, or medical students. Individuals who complete the training may not be able to effectively consent for the Bank, though, if they do not have the correct access in Epic to open a subject's encounter or in any way document the result of that informed consent in the subject's medical records.
The training is presented in the form of a PowerPoint document outlining all the details of the MCW Tissue Bank or MCW Maternal Research Placenta & Cord Blood Bank. Typically the training takes under one (1) hour to complete. At the conclusion of the training all individuals must complete a mock consent with the MCW Tissue Bank staff member to ensure that an accurate presentation of the informed consent contents can be conducted by the newly trained individual.
Current areas of operation:
Froedtert Hospital/MCW

Clinical Cancer Center
CFAC (limited areas)
Specialty Clinics (limited areas)
Radiation Oncology
Orthopaedics
Maternal Fetal Concerns/OBGYN
Labor & Delivery

Froedtert West Bend Hospital

Cancer Center
West Bend OBGYN Clinic

Froedtert Menomonee Falls Hospital
Drexel Town Hall Clinic
Moorland Road Clinic
Calhoun Road Clinic
Subject Participation Requirements
To participate in the MCW Tissue Bank subjects must:
Be over 18 years of age
Be a patient of Froedtert Hospital and its health partners
Speak and read English (consent form is only available in English currently)
Specimen Collection & Storage
General Tissue Procurement
General Peripheral Blood Procurement
Processing Lysed Bone Marrow
Cord Blood Processing