Physical Medicine and Rehabilitation Residency Program
Why Choose the Medical College of Wisconsin?
Thank you for your interest in The Physical Medicine and Rehabilitation (PM&R) Residency Program at the Medical College of Wisconsin in Milwaukee, Wisconsin. We are a well-established academic training program for physiatrists, under the direction of Karin Goodfriend, MD, assistant professor. The department is committed to creating an outstanding training program for future clinicians, academicians, and rehabilitation leaders. We have a large integrated program involving three major teaching hospitals, the Clement J. Zablocki VA Medical Center, the Froedtert Hospital, and Children's Wisconsin.
There are many reasons to consider the Department of PM&R at the Medical College of Wisconsin for your residency. First and foremost, we have 29 well-trained, knowledgeable, friendly, and committed faculty members. In fact, most of our faculty are dual trained in PM&R and in a subspecialty area such as pediatrics, spinal cord injury medicine, stroke rehabilitation, interventional spine care, electrodiagnostic medicine, or pain management. This level of expertise translates into outstanding bedside teaching and didactics. Our departmental culture is one that places a high priority on resident, fellow, and medical student education.
Our Residency Program offers a Research Intensive Track with protected research time, non-competitive funding, significant mentorship, and more extensive project opportunities. Residents commit to this track in their PGY1 year. Please contact Sue Abrahms, Education Program Manager at sabrahms@mcw.edu for more information.
Our Residency Program also offers an Education Track for residents interested in medical education. This provides protected time for an education project, and residents involved in this track are considered for the Kern Institute's KINETIC3 program during their PGY3 year. Residents commit to this track in their PGY1 year.
We value and respect our residents, fellows and medical students. You will find that our department has a wonderful supportive atmosphere for working and learning. We pride ourselves on providing superlative care to our patients. This commitment and dedication are evident throughout our services. We are an Advanced three-year program which accepts six PGY2 residents each year for a total of 18 residents.
We offer a broad range of rotations for your education. In contrast to many programs, our program provides a nearly equal balance of inpatient and outpatient rotations. Residents spend 12 months on inpatient rotations, 12 months caring for outpatients, and 2 months on consults service. Additionally, there are 4 clinical months dedicated to EMG and 3 months of elective. This allows our residents the flexibility to create their own learning experiences that closely match their interests.
Our two chief residents are given considerable responsibility for managing the day-to-day operations of the residency. The chief residents attend faculty education meetings and their input and advocacy for the residents are welcome and appreciated.
Convenience and ease of training also mark this program. The Medical College of Wisconsin is located in a suburban campus with easy access, excellent parking, and close proximity to two of the major teaching hospitals. The Medical College of Wisconsin, Froedtert Hospital, and Children's Wisconsin are located on the same campus and are readily accessible by walkways. This provides a highly convenient environment for attending didactics and course work. The Clement J. Zablocki Veterans Medical Center is approximately 15 minutes away, easy commuting distance from the main campus.
See MCWAH Benefits, Conditions & Terms of Employment for information regarding vacations, leaves, insurance, stipends, and professional liability. The Housestaff Handbook (PDF) is another great resource.
Application & Qualification Information
Application Information
We participate in the National Residency Match Program (NRMP) and as such only accept applications through the ERAS program. You can access the FRIEDA database for further information on our program.
This season we will start reviewing applications via ERAS in October and interview invitations will be sent following review. Below is a list of the qualifications to apply.
The applications submitted in ERAS are reviewed by the Residency Leadership Team. After the initial screening of the applications, qualified candidates selected to interview will be sent invitations via ERAS.
We review every candidate on the merit of their portfolio. The Residency Leadership Team requests the following documents:
AAMC Electronic Residency Application Service (ERAS) application
Curriculum Vitae
(The ERAS program will generate a CV based on the information supplied in the Common Application Form. You do not need to submit a separate CV.)
Three letters of recommendation, minimum of one from a physiatrist
PM&R Examination scores – USMLE and/or COMPLEX
Medical Student Performance Evaluation (Dean's Letter)
Personal Statement demonstrating your interest and experience in PM&R, including a short paragraph outlining your specific interest in PM&R at MCW.
Valid ECFMG certificate, if applicable (recommended for IMGs)
In addition to the above, the Leadership Team takes into consideration the following:
The number of years since graduation from medical school (maximum of 2)
PM&R clinical experience
For the 2023 ERAS® cycle, our program will be participating to receive information from the supplemental ERAS application offered through the AAMC's ERAS program.
Applicants will be required to complete the MyERAS application, and participation in the supplemental ERAS application is optional.
The supplemental ERAS application is designed to help students share more information about themselves and assist our program in finding applicants that fit our programs' setting and mission. There is no cost to applicants and participation is optional.
The supplemental ERAS application includes: 
• geographic preferences (by region and by urban or rural setting);
• information about their most meaningful experiences and other impactful life events, if applicable; and
• program signals.
Initial invitations to access to the supplemental ERAS application will be delivered on August 1st. The supplemental ERAS application must be completed between August 1st and September 16th at 5:00pm ET.

You must apply to a preliminary or transitional program separately. We strongly urge you to apply to several PGY1 positions because these positions are very limited. A list of preliminary programs in the Milwaukee area is below.
Medical College of Wisconsin
Medicine-Preliminary Year
9200 W. Wisconsin Ave.
(414) 456-6791
St. Luke's Medical Center
Transitional Year Program
2900 W. Oklahoma Ave.
Milwaukee, WI 53215
(414) 649-3323
Prior to commencing the 36 months of physical medicine and rehabilitation education, a resident must have successfully completed 12 months of either ACGME-accredited education in fundamental clinical skills or RCPSC-accredited education in fundamental clinical skills in a residency program located in Canada.
If you have any questions regarding your application, please email Sue Abrahms, Program Manager I.
See MCWAH Benefits, Conditions & Terms of Employment for information regarding vacations, leaves, insurance, stipends, and professional liability.
Qualifications and Eligibility
The Department of Physical Medicine and Rehabilitation abides by MCWAH's Selection of Residents and Fellows policy as well as the requirements of the ACGME.
The following are eligible for selection as residents and fellows:
Graduates of medical schools in the United States and Canada accredited by the Liaison Committee on Medical Education (LCME). All candidates must have passed the U.S. Medical Licensure Examination Step I (USMLE I) or COMPLEX Level 1.
Graduates of medical schools outside the United States and Canada who have received a currently valid certificate from the Educational Commission for Foreign Medica Graduates (ECFMG) or graduates of medical schools outside the United States who have a full and unrestricted Wisconsin medical license.
Graduates of medical schools outside the United States who have completed a Fifth Pathway program provided by an LCME accredited medical school.
Selection
The MCWAH programs will select from among eligible applicants on the basis of their preparedness, ability, aptitude, academic credentials, communication skills, and personal qualities such as motivation and integrity. The MCWAH programs shall not discriminate with regard to sex, race, age, religion, color, national origin, disability or on any other basis prohibited by applicable Federal or State law.
All programs will participate in the National Residency Matching Program (NRMP) or a specialty Match Program if one is available and widely used.
As per ACGME Institutional Requirements, applicants for residency training in Physical Medicine and Rehabilitation must meet one of the following qualifications:
Graduate of medical school in the U.S. and Canada accredited by the Liaison Committee on Medical Education (LCME) or the American Osteopathic Association (AOA).
Graduate of an international medical school, meeting one of the following qualifications:
Have a currently valid ECFMG certificate or
Have a full and unrestricted license to practice medicine in a U.S. licensing jurisdiction.
Non-citizens must have permanent resident status or a J-1 Visa.
All PG 2 residency positions will be offered through the National Residency Matching Program.
It is the policy of the Department of Physical Medicine and Rehabilitation at the Medical College of Wisconsin and its affiliated hospitals to sustain resident selection processes that are free from impermissible discrimination. In compliance with all federal and state laws and regulations, and institutional policy, no person shall be subject to discrimination in the process of resident selection on the basis of gender, race, age, religion, color, national origin, disability, sexual orientation, or veteran status.
Education Curriculum
The Medical College of Wisconsin PMR Residency is committed to developing outstanding clinical and academic physiatrists. The Program is committed to:
Supporting the residents. The Residency assists and supports each resident in maintaining his/her well being; assisting in caring for and serving patients and families; and preparing for his/her future.
State-of-the-art care and services. The Program assists the PMR Department, healthcare professionals, and others in providing state-of-the-art care and services for patients and families.
Knowledge, skills, behavior, attitude. The Residency develops physiatrists that possess the competencies expected of an outstanding new practitioner.
Desired in marketplace. The Program develops physiatrists that are desired in today's and tomorrow's marketplaces.
Board certification. The Residency develops physiatrists that are able to pass the American Board of PMR general certification examination upon their initial attempt.
Passionate professionalism. The Program develops physiatrists that are passionate about helping patients and families; enhancing their knowledge, skills, and careers; and advancing the field of Physical Medicine and Rehabilitation.
Program Details
Residency Rotation Schedule
On-Call and Cross Coverage Responsibilities
The Physical Medicine and Rehabilitation department monitors resident work hours to ensure compliance with all ACGME mandates. We are always in compliance with the 80-hour work week. Residents take call from home covering one of our affiliate hospitals. The call frequency is increased for the PGYII residents and is less frequent for the PGYIII and PGYIV residents. Call is approximately once every 4 – 6 weeks during the PGYII year and every 8-10 weeks during the PGYIII and PGYIV years. Call is always from home. On the weekends, the resident on-call rounds in the hospital and writes notes with the attending on-call.
Each resident has three weeks of vacation during which time the residents cover each other. Services requiring vacation coverage include consult services and inpatient services.
Didactics and Educational Activities
Annual Didactic Series Topics
Musculoskeletal/Sports Medicine
Spinal Cord Injury
Traumatic Brain Injury
Pediatric
Acquired Limb Deficiency
Rheumatology
Stroke
Cancer/Oncology/Cardiopulmonary Rehab
Spine
Geriatrics
Pain
Board Review incorporated into each topic
All Residents Annually
Anatomy, Physical Exam and Ultrasound
PGY2 Residents Annually
Research
Introduction to EMG
PGY3 and PGY4 Residents Annually
Other monthly department educational activities
Grand Rounds
Research Grand Rounds
PM&R Case Conference
Journal Club
Electives
Residents are assigned elective rotations in their PGY3 and PGY4 years. The resident gets the opportunity to create their own schedule based on what experience they want to focus on. We have ample faculty here at MCW and within the community that will allow the resident to create a unique training opportunity.
Research
The Physical Medicine and Rehabilitation department is committed to expanding the science and practice of rehabilitation. Towards this end we instituted a resident research requirement. Each resident must complete a research project during the three years of his/her residency.
Each resident attends the Research Methods Didactics given by the PM&R Research Director. The didactics is a focused lecture series tailored to develop an individual research project. Residents learn how to write a protocol, complete an Institutional Review Board (IRB) application, and learn the basics of study design, epidemiology, statistics, and research.
All residents are expected to complete a project by the end of their three-year residency. They fulfill this requirement by teaming up with one of our faculty. For all residents we encourage quality science that will result in a national presentation and a peer-reviewed publication.
We have an active research committee that helps the resident find a mentor and develop a project that is within the scope of the residency. During the PGYII year the resident identifies and submits a research topic for discussion to the research committee. They present their ideas at one of our research committee meetings. During their PGYII and PGYIII years the resident works on completing the project. The necessary time is carved out of clinical duties such that the expectations of the project are met with sufficient time to complete the goals of the investigation. Optimally, during the PGYIV year the resident submits an abstract to our national meeting as well as submits a manuscript for publication. Residents are provided the time, resources, and mentorship needed for their research project.
Our Resident Research Day is an annual event during which residents and other trainees present there completed research projects.
Class of 2024: PGYIII
Trenton VandeWater, MD
Resident
Class of 2025: PGYII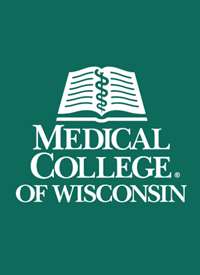 Hans Anderson, MD
Resident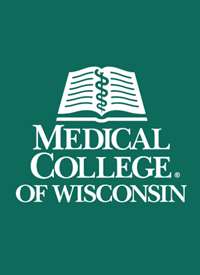 Will Bataller, MD
Resident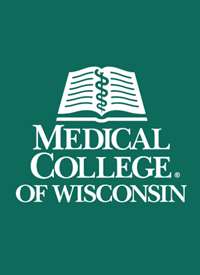 Papa-Ekow Coleman, MD
Resident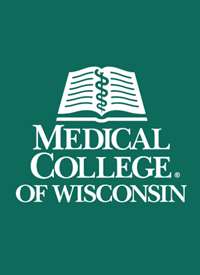 Ragav Sharma, DO
Resident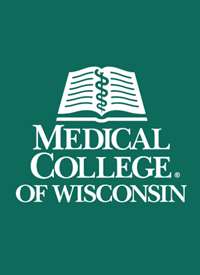 Harmanjot Singh, DO
Resident
Contact Us
Sue Abrahms
Program Manager
Physical Medicine & Rehabilitation
Medical College of Wisconsin
Hub for Collaborative Medicine
8701 Watertown Plank Rd.
Milwaukee, WI 53226