About Psychiatry and Behavioral Medicine
Welcome to the Department of Psychiatry and Behavioral Medicine at the Medical College of Wisconsin. We have an exceptional group of leaders, faculty, trainees, and staff who have a strong commitment to the field of psychiatry and behavioral medicine, and to improving the lives of individuals with mental illness. We are growing and have practically doubled the number of faculty (psychiatrists and psychologists) in our department over the past ten years. We are deeply involved in all MCW's missions: education, research, patient care, and community engagement. We are active in addressing healthcare disparities in the communities served, and we are committed to maintaining a culture that embraces diversity and inclusion.
Our faculty include a diverse and talented group of compassionate clinicians, educators, and researchers. Our number one priority is to offer the most effective and accessible behavioral health services to the children, adolescents, adults, and families who seek care. We are actively working on integrating behavioral health care into primary care and specialty care across our affiliate partners. We are leading the State in developing population-focused approaches to expand access to mental health care. We believe in taking a continuous quality improvement approach toward our interprofessional education programs. We are also dedicated to providing a stimulating, supportive, and family-friendly learning environment and innovative training experience for our all of our trainees. In addition, we have a group of faculty who are committed to leading in several areas of research thus allowing for the advancement of the behavioral health field and to improve patient care. It is my belief that the efforts of this department are making a lasting contribution to our local communities and beyond.
I welcome your interest in the Department of Psychiatry and Behavioral Medicine and encourage you to contact us with any questions you may have.
Sincerely,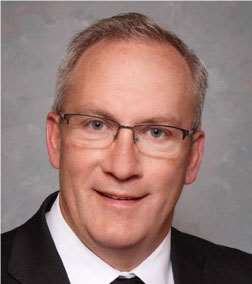 Jon A. Lehrmann, MD
Charles E. Kubly Professor in Psychiatry and Behavioral Medicine
Chair and Professor, Department of Psychiatry and Behavioral Medicine
Associate Chief of Staff for Mental Health, Clement J. Zablocki VA Medical Center
Newsletters and Brochures