I would like to welcome you to the Department of Psychiatry and Behavioral Medicine at the Medical College of Wisconsin. I grew up in Wisconsin, attended the Medical College of Wisconsin and completed my Residency in the Department of Psychiatry. After graduation, I have continued to work here and I understand the Department intimately. We have an exceptional group of faculty, trainees, and staff who have a strong commitment to the field of psychiatry and behavioral medicine, and to improving the lives of individuals with mental illnesses.
Our faculty includes a diverse and talented group of compassionate clinicians, educators, and researchers. Our number one priority is to offer the best possible behavioral health services to the children, adolescents, adults, and families who seek care. We are also dedicated to providing a stimulating and family friendly learning environment and innovative training experience for our medical students, residents, fellows, and interns. In addition, we have a group of faculty who are committed to leading in several areas of research thus allowing for the advancement of the behavioral health field and to improve patient care. It is my hope that the efforts of this department will make a lasting contribution both locally in our community and beyond.
I welcome your interest in the Department of Psychiatry and Behavioral Medicine and encourage you to contact us with any questions you may have.
Sincerely,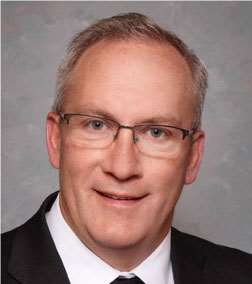 Jon A. Lehrmann, MD
Charles E. Kubly Professor in Psychiatry and Behavioral Medicine
Chair and Professor, Department of Psychiatry and Behavioral Medicine
Associate Chief of Staff for Mental Health, Veterans Affairs Medical Center
Newsletters and Brochures