Knight Biobehavioral Oncology Lab
Dr. Knight's research program aims to investigate biological risk and interventions – both pharmacologic and behavioral – for social health disparities in cancer, specifically among hematopoietic stem cell transplant (HCT) and cellular therapy recipients. Our lab does this by investigating how variations in immune function based on socioeconomic status (SES) – among other social health variables including depression, stress, sleep quality, and anxiety – contribute to differential patient responses and outcomes following HCT and cellular therapy. Reciprocally, we also investigate how these cancer therapies affect central nervous system function.
To accomplish these goals, we study biobehavioral mechanisms of cancer progression. Candidate mechanisms include the conserved transcriptional response to adversity (CTRA) transcriptome profile and associated molecular changes, inflammation, sympathetic nervous system activation, neurotoxic metabolites, and the endocannabinoid system, among others. These pathways are investigated as potential mediators of social health disparities among HCT recipients.
Dr. Knight's group has identified a potential effective candidate pharmacologic intervention for such social health disparities – propranolol. They have identified propranolol as an effective pharmacologic mitigator of CTRA gene expression among a cohort of patients with multiple myeloma undergoing HCT. Subsequent future research goals involve investigating whether propranolol is effective in ameliorating adverse clinical outcomes associated with reduced expression of these potential biomarkers. We have also recently confirmed preliminary findings that these CTRA-related transcriptome dynamics are associated with adverse clinical outcomes among HCT recipients. Examples of ongoing and future work include investigating the following:
Bidirectional neuroimmune effects of tocilizumab, an IL-6 antagonist used to treat
Biobehavioral implications of chimeric antigen receptor (CAR) T cell therapy
Mindfulness to improve sleep and related symptomatology and inflammatory markers among hospitalized HCT recipients
Effect of donor SES on recipient HCT outcomes
Propranolol as an intervention to reduce cancer progression
Our research program continues to inform the clinical field of Psycho-Oncology as we increasingly understand how the central nervous system regulates cancer disease and progression.
Lab News
Key Publications
Key Publications
Psychoneuroendocrinology (2013)
Knight, J. M., Lyness, J. M., Sahler, O. J. Z., Liesveld, J. L., & Moynihan, J. A. (2013). Psychosocial factors and hematopoietic stem cell transplantation: potential biobehavioral pathways. Psychoneuroendocrinology, 38(11), 2383-2393.
Clinical Cancer Research (2016)
Knight, J. M., Rizzo, J. D., Logan, B. R., Wang, T., Arevalo, J. M., Ma, J., & Cole, S. W. (2016). Low Socioeconomic Status, Adverse Gene Expression Profiles, and Clinical Outcomes in Hematopoietic Stem Cell Transplant Recipients Low SES, Gene Expression, and Outcomes in HCT. Clinical Cancer Research, 22(1), 69-78.
Blood Advances (2020)
Knight, J. M., Rizzo, J. D., Hari, P., Pasquini, M. C., Giles, K. E., D'Souza, A., ... & Cole, S. W. (2020). Propranolol inhibits molecular risk markers in HCT recipients: a phase 2 randomized controlled biomarker trial. Blood advances, 4(3), 467-476.
Transplantation and Cellular Therapy (2021)
Kelly, D. L., Syrjala, K., Taylor, M., Rentscher, K. E., Hashmi, S., Wood, W. A., ... & Knight, J. M. (2021). Biobehavioral research and hematopoietic stem cell transplantation: expert review from the Biobehavioral Research Special Interest Group of the American Society for Transplantation and Cellular Therapy. Transplantation and cellular therapy, 27(9), 747-757.
Recent Publications
Recent Publications
Rap1A, Rap1B, and β-Adrenergic Signaling in Autologous HCT: A Randomized Controlled Trial of Propranolol. (Johnson AK, Lorimer EL, Szabo A, Wu R, Shah NN, D'Souza A, Chhabra S, Hamadani M, Dhakal B, Hari P, Rao S, Carlson K, Williams CL, Knight JM) Yale J Biol Med 2022 03;95(1):45-56 PMID: 35370486 PMCID: PMC8961707 SCOPUS ID: 2-s2.0-85127524780 04/05/2022
Impact of the COVID-19 pandemic on cancer patients and psycho-oncology providers: Perspectives, observations, and experiences of the American Psychosocial Oncology Society membership. (McAndrew NS, Strong Y, Morris KJ, Sannes TS, Pirl WF, Cole S, Mohanraj L, Knight JM) Psychooncology 2022 06;31(6):1031-1040 PMID: 35102653 SCOPUS ID: 2-s2.0-85124553620 02/02/2022
The impact of beta-blocker use at the time of hematopoietic cell transplantation on the development of acute and chronic graft-versus-host disease. (Patel A, Subramanian Guru Murthy G, Hamadani M, Szabo A, Knight JM) Hematol Oncol Stem Cell Ther 2021 Nov 05 PMID: 34780786 SCOPUS ID: 2-s2.0-85119520781 11/16/2021
Media
Meet the Director | Jennifer M. Knight, MD, MS, FACLP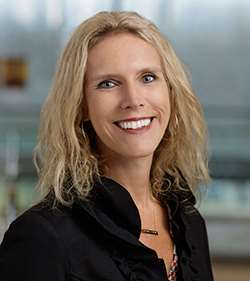 Dr. Knight is an Associate Professor of Psychiatry, Medicine, and Microbiology & Immunology. She completed her undergraduate training at the University of Wisconsin-Madison in 1999 and her medical training at the Medical College of Wisconsin in 2004. Dr. Knight completed her residency in a combined Internal Medicine and Psychiatry program at Rush University in Chicago in 2009, and is dual board certified in both specialties. She finished a post-doctoral T32 research fellowship in Psychoneuroimmunology at the University of Rochester Medical Center in 2011.
Dr. Knight joined MCW in 2011 as an Assistant Professor of Psychiatry and Behavioral Medicine. She is currently an Associate Professor of Psychiatry, Medicine, and Microbiology & Immunology and Medical Director of the MCW Psycho-Oncology Program. Dr. Knight is an NIH funded researcher (R01CA238562) and is the elected Director of Research for the American Psychosocial Oncology Society, Co-Founder and -Director of the American Society for Transplantation and Cellular Therapy (ASTCT) Biobehavioral Oncology Research Special Interest Group, and elected fellow of the Academy of Behavioral Medicine Research. Locally she is the Co-Founder and -Chair of the MCW Biobehavioral Oncology Group and Chair of the MCW Cancer Center Population Sciences and Behavioral Health Disease Oriented Team (DOT). She mentors numerous students, residents, fellows, and junior faculty members both locally and nationally. Dr. Knight is a nationally and internationally recognized expert in biobehavioral HCT mechanisms.
Current Studies
Dr. Knight's research studies are primarily conducted on the MCW campus in Milwaukee, WI, and in conjunction with the Center for International Blood and Marrow Transplant Research. Our partner sites include the University of California Los Angeles, University of Wisconsin-Madison, University of Minnesota, and University of Colorado.
Mindfulness Meditation and Sleep Disturbance in Hematopoietic Cell Transplant Patients: Inflammatory Mechanisms
The goal of this research study is to evaluate whether mindfulness techniques are helpful and easy for allogeneic hematopoietic stem cell transplant (HCT) recipients. We want to find out if behavioral techniques such as the Mindfulness Awareness Practices for Insomnia (MAP-I) and Sleep Health Education (SHE) are easy to learn and practice and help with sleep.
Donor Socioeconomic Status as a Predictor of Altered Immune Function and Treatment Response Following Hematopoietic Cell Transplantation for Hematologic Malignancy
The goal of this research study is to determine whether donor immunologic characteristics associated with socioeconomic factors worsen hematopoietic cell transplant recipient outcomes. We will also look to see whether donor and recipient SES factors will impact genetic expression statuses among these patients.
Associations Between Socioeconomic Status and CAR T-cell Therapy Biomarkers and Outcomes
The purpose of this research is to examine associations between socioeconomic status and CAR T-cell therapy changes in neurotoxicity biomarkers, clinical outcomes, and quality of life with the goal of further understanding the biological basis of cancer disparities.
Financial Toxicity Associated with CAR-T Cell Therapy
The purpose of this research is to understand financial toxicity (distress from out-of-pocket expenses, opportunity costs, treatment compliance, and survivorship) among CAR-T cell therapy patients with relapsed and refractory B cell lymphoma. Using interviews and questionnaires through multiple time points, we hope to understand how financial stressors play a part in CAR-T cell therapy clinical outcomes.
Effect of Tocilizumab on Quality of Life and Inflammatory Based Biomarkers Among Allogeneic Transplant Recipients
This goal of this research study is to determine whether the anti-interleukin (IL)-6 receptor antibody Tocilizumab improves quality of life in patients undergoing allogeneic hematopoietic stem cell transplantation (HCT). The study compares two groups of patients; the intervention group received Tocilizumab with HCT while the comparison group underwent standard of care HCT treatment and did not receive Tocilizumab. Patient reported outcome (PRO) measures will inform us of any quality of life changes patients experienced over the course of treatment until 180 days following treatment completion.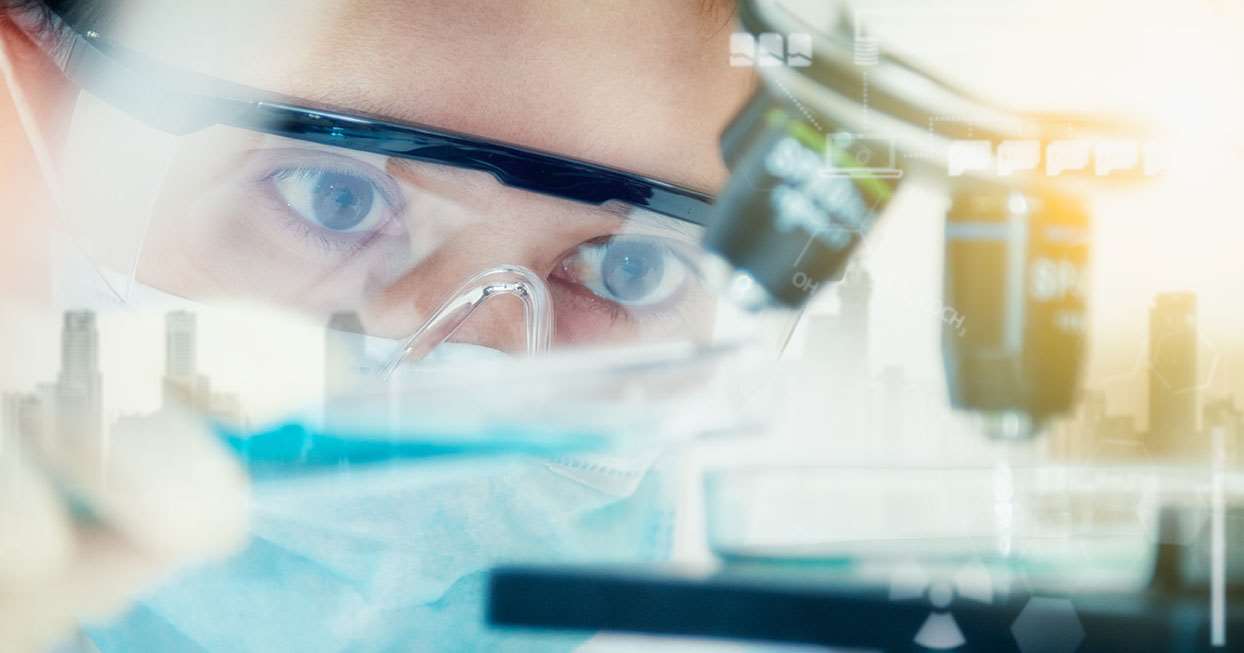 Knight Biobehavioral Oncology Lab Partner Organizations
Lab Members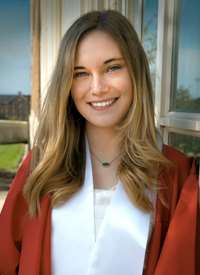 Elisabeth Henley
Research Assistant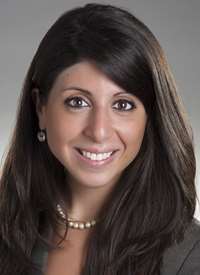 Internal Medicine/Psychiatry Resident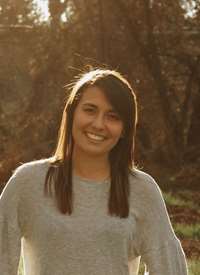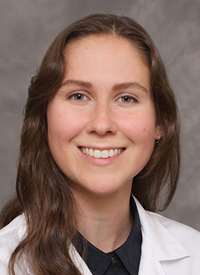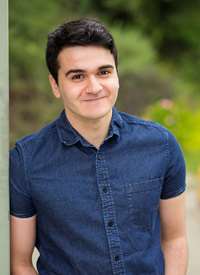 Paulino Yanez
Medical Student
Join Our Lab
Please contact us if you are a medical student, resident, fellow, faculty, post-doctoral associate, or graduate student interested in pursuing further training or research in biobehavioral oncology, at either or both a scientific or clinical level.