Geriatric Psychiatry Fellowship
Geriatric psychiatry is an interesting and important field at the intersection of psychiatry and medicine. Individuals who become geriatric psychiatrists tend to be mature and independent thinkers who enjoy older adults and welcome the challenges of staying up-to-date in medicine, neurology, psychopharmacology, and end-of-life issues. Care for the geriatric psychiatry patient requires appreciation for their family, care system, cultural framework, and the social structure in which they live. Access to knowledgeable and competent psychiatric care for older adults is a growing but underserved need.
The Medical College of Wisconsin's ACGME-accredited geriatric psychiatry fellowship is designed to train the next generation of clinical and academic leaders in the field of geriatric psychiatry. Upon successful completion of the program, fellows will be eligible to take the American Board of Psychiatry and Neurology (ABPN) Examination for Added Qualification in Geriatric Psychiatry.
The program is closely linked with the ACGME-accredited MCW Geriatric Medicine Fellowship program and the MCW Department of Neurology. Fellows gain comprehensive knowledge in the adaptive and maladaptive responses to the biological and psychosocial changes associated with aging, psychopathology beginning in and continuing into late-life, psychiatric aspects of medical and neurocognitive disorders, evidence-based pharmacotherapy, psychosocial- and community-based interventions in treating late-life mental and neurocognitive disorders, and the social, cultural, legal and ethical issues pertinent to geriatric psychiatric disorders and their treatment.
Application Process
The Geriatric Fellowship Program at the Medical College of Wisconsin has two (2) positions and accepts ongoing applications. Interested applicants should complete the MCWAH application form and submit it to the department of psychiatry along with the necessary items from the application packet list. Typically, interviews take place in the fall for the upcoming academic year. Our program does not utilize ERAS.
Interested applicants must submit a completed application packet with the following items:
Application Packet
MCWAH application form (PDF)
Current curriculum vitae (gaps in time greater than one month must be explained)
Personal Statement explaining your interests and goals
Original Transcript of Steps 1, 2 and 3 Scores (must pass all 3 steps before applying)
Medical School Dean's Letter
Medical School Transcript
Copy of Medical School Diploma
ECFMG Certificate (international medical school graduates)
Visa Status Information (international citizens)
3 Letters of Recommendation


One of the letters should be from your current training director and include your residency training summary.
Letters of recommendation should be addressed to Dr. Katherine Levine and sent directly to the Medical College of Wisconsin.
Once all items have been obtained, return the complete application packet to:
Dr. Katherine Levine
c/o Fellowship Coordinator
Department of Psychiatry at Tosa Health Center
Psychiatry Fellowship Programs, 3rd Floor
Medical College of Wisconsin
8701 Watertown Plank Rd.
Milwaukee, WI 53226
All accepted candidates are required to hold a valid Wisconsin Medical License and DEA certificate before starting the program. View information about Graduate Medical Education website. For questions please contact the Fellowship Coordinator.
Didactics and Supervision
The fellows participate in scheduled seminars on the topics of biology and cognitive changes in aging, psychopathology, and psychotherapeutic and psychopharmacological interventions for various geriatric psychiatric disorders. Additionally, psychiatric aspects of long-term care, as well as the social, cultural, ethical, legal and administrative issues relevant to practice of geriatric psychiatry are explored. Geriatric medicine, palliative care, and geriatric psychiatry case conferences, seminars, and journal clubs are an important part of the fellowship didactics. Participation in the American Association of Geriatric Psychiatry annual meeting is encouraged.
The geriatric psychiatry fellows supervise and teach medical students and general psychiatry residents during many of their rotations. Fellows are expected to perform scholarly activities in the form of lectures to residents, departmental grand rounds, and/or peer-reviewed publications. A variety of electives are available, including palliative care, addictions and research. In addition to the clinical supervision available from geriatric psychiatry fellowship program faculty, fellows receive individual supervision on a weekly basis.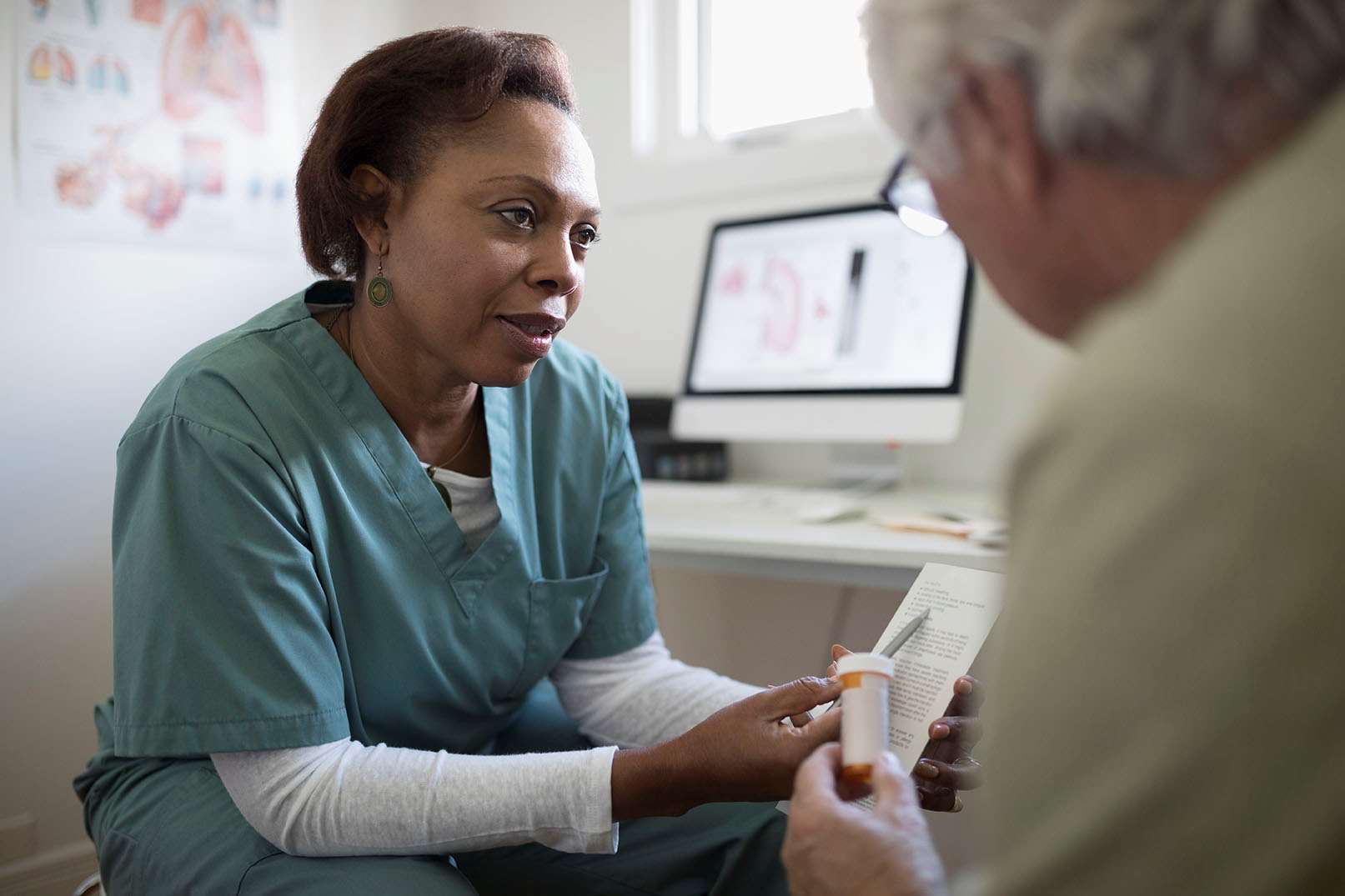 Clinical Rotations
Our program offers in-depth experiences across the continuum of care, including inpatient, consultation-liaison, outpatient, in-home, and long-term care settings. These experiences enable the fellows to not only provide excellent clinical care, but also to serve as effective consultants and educators in the subspecialty of geriatric psychiatry. The fellows work closely with the geriatric medicine faculty and trainees, behavioral neurologists, geriatric psychologists, neuropsychologists, nurse practitioners, nurses, social workers, and other professional members in various multidisciplinary settings.
Elective Rotations
Geriatric Psychiatry fellows have one-half day per week to participate in elective rotations. Several elective rotation opportunities are available at different sites.
Clinical
Acute Care for the Elderly consultation service
Community-based C/L Psychiatry
Hospice care
Movement Disorders
Neuromodulation treatments: repetitive transcranial magnetic stimulation, and electroconvulsive therapies
Neuroradiology
Neuro rehabilitation service
Pain management clinic
Palliative Medicine
Psycho-oncology clinic
Suboxone clinics
Transplant psychiatry
Research
The fellows have access to a broad base of research elective activities relevant to aging, and the opportunity to work with dedicated mentors in completing scholarly or research projects. The fellows are required to complete at least one academic project by the end of their fellowship, which may include a grand rounds presentation, a regional/national presentation, or a publication.
Director | Katherine Levine, MD
Dr. Katherine Levine is an Assistant Professor at the Medical College of Wisconsin and Associate Residency Program Director for the department of Psychiatry and Behavioral Medicine. Dr. Levine's undergraduate education was at the University of Minnesota. She attended medical school at Albert Einstein College of Medicine in New York and her psychiatry residency and geriatric psychiatry fellowship were at the Perelman School of Medicine at the University of Pennsylvania.
Closely involved in resident and medical student education; Katherine Levine has received the MCW Outstanding Medical Student Teacher award from 2015-2018. Her involvement in professional organizations includes serving on the American Association of Geriatric Psychiatry Teaching and Training Committee as well as the AAGP Fellowship Sub-Committee. Additionally, Dr Levine serves as the geriatric psychiatry representative to the American Association of Directors of Psychiatric Residency Training. She has contributed to recent textbooks including the Companion to the American Psychiatric Publishing Textbook of Geriatric Psychiatry and Emergency Psychiatry: Principles and Practice.
Fellow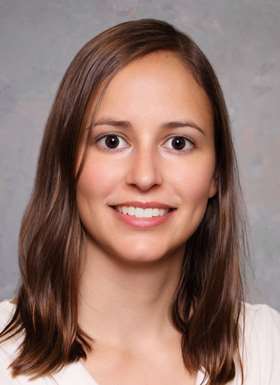 Hannah Reiland, DO
Fellow
Medical School: Des Moines University College of Osteopathic Medicine; Residency: Medical College of Wisconsin
Contact Us
The Geriatric Fellowship is accredited by the American Council for Graduate Medical Education (ACGME).