Musculoskeletal Radiology Fellowship
The Medical College of Wisconsin Musculoskeletal Radiology Fellowship offers non ACGME accredited training in both diagnostic imaging and image guided procedures. Fellows rotate at Froedtert Hospital and a nearby MR imaging facility (CDI), but also remotely interpret studies for Froedtert Menomonee Falls Hospital, Froedtert West Bend Hospital and many outpatient imaging centers and clinics.
Fellows read MRI, CT, US and radiography with a focus on MRI, biopsies and injections. Cases are balanced, including studies and procedures for an academic orthopedic surgery department featuring three orthopedic oncologists, a level 1 trauma center and the team physicians for the Milwaukee Bucks and Milwaukee Brewers. We also provide imaging and image guided procedures for private practice and academic rheumatologists, sports medicine physicians, plastic surgeons, neurologists, neurosurgeons, physiatrists, podiatrists, general practitioners and private practice orthopedic surgeons.
Our section has 12 radiologists and participates in weekly MSK oncology conferences, weekly rheumatology conferences and twice monthly sports medicine conferences. Our streamlined, integrated EPIC EMR/RIS, McKesson PACS and PowerScribe 360 dictation software allows our trainees to efficiently review many cases. We are a General Electric (GE) beta center with state of the art clinical and research scanners as well as an MRI physicist with a focus on musculoskeletal imaging. Our graduates have continued their careers in both private practice and academics.
Keith Baynes, MD
Program Director
More Information
Application Process
We participate in the match and will begin accepting applications for the 2025-2026 academic year on August 1, 2023. Once all your application documents have been received, you will receive email confirmation that your application is complete. Selected applicants will be contacted to schedule interviews according to the SSR MSK Match Timeline. Applicants must be eligible to obtain a Wisconsin state medical licenses prior to starting fellowship.
If you are interested in a position for the 2025-2026 academic year, please contact our program coordinator, Carrie Abresch.
Application Documents:
SSR Common Application (DOC)
Personal Statement
CV
Copies of your USMLE Step 1, Step 2 and Step 3 scores
Three letters of reference (residency program director, MSK radiologist with whom you have worked and letter writer of your choice)
Medical school Dean's letter
ECFMG (if applicable)
Photo (optional)
Email and/or mail application documents to:
Molly Veh, Program Coordinator
Department of Radiology
MCW & Froedtert Hospital
9200 W. Wisconsin Ave.
Milwaukee, WI 53226
mveh@mcw.edu
Fellowship Overview
Two positions per year
Rotations at Froedtert Hospital and a nearby MR imaging facility (CDI)
Three orthopedic oncologists
Level 1 trauma center
Imaging for the Milwaukee Bucks and Milwaukee Brewers
Conferences
Fellow case conference (weekly)
Sports medicine conference (twice monthly)
Orthopedic oncology conference (weekly)
Rheumatology conference (weekly)
Journal club
Hands on ultrasound scanning workshops
Benefits
Four weeks paid vacation
Academic time as approved to support research
Instructor salary - up to $110,000/year
Educational stipend - $3,000
Fellowship Verifications
Please reference our
Education
page for instructions and forms to verify any of our fellowships.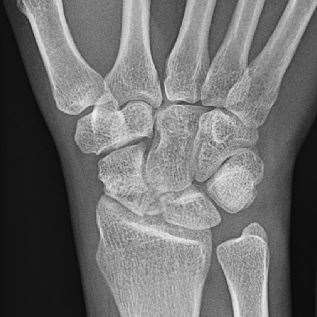 Contact Us
Keith Baynes, MD, Program Director
Department of Radiology
MCW & Froedtert Hospital
9200 W. Wisconsin Ave.
Milwaukee, WI 53226
(414) 955-1187
kbaynes@mcw.edu