Neuroradiology Fellowship Program
Neuroradiology Fellowship - Currently Accepting Applications for 2020-2021 and 2021-2022
Overview
Overview
The Neuroradiology Fellowship with the Medical College of Wisconsin Affiliated Hospitals (MCWAH) is a one-year, ACGME-accredited program that offers comprehensive training in the translation of advanced neuroimaging techniques to the everyday practice of neuroradiology.
Exceptional Clinical Application Exposure - This program is highly respected as one of the country's leaders in the clinical application of fMRI, DTI, MR perfusion, Radial diffusivity, ASL, Segmental brain volume analysis, and Simultaneous integration of the techniques for regional and whole brain analysis.
Cutting Edge Technologies - Fellows have access to commercial and proprietary cutting edge technologies from close ties to industry leaders and in-house biomedical research.


Experienced Faculty Dedicated to Teaching


Diverse Clinical Pathology – Technology and training combined with the diverse clinical pathology of a major metropolitan area prepares fellows to function at the forefront of any academic or private practice environment.
Our fellowship is carefully designed with a formal education structure:
Elevated Experience – Emphasis on a deeper level of understanding of neuroradiology that exceeds the residency experience and what can be gleaned from mere quantitative case exposure.
Active Learning Methods - The department is proactive in faculty development of modern educational techniques.
Program Leadership
Program Leadership
Three individuals guide the neuroradiology fellowship:
Andrew Klein, MD, Program Director, coordinates this comprehensive, innovative educational fellowship training.
Mohit Agarwal, MD, Associate Fellowship Director, emphasis on fMRI, dementia, biomarker imaging, neurodegenerative disorders, advanced neuroimaging, and volumetric brain imaging
Leighton Mark, MD, also Associate Fellowship Director and Image Asset Coordinator for Neuroradiology for the American Board of Radiology, emphasis on the basic neuroscience and neuroanatomic elements of the fellowship
Eight additional neuroradiologists contribute to fellowship training:
Sonia Gill, MD, emphasis on head and neck imaging
Vince Mathews, MD, department chair and board of trustee member of the American Board of Radiology
Michelle Michel, MD, past president of the American Society of Head and Neck Radiology
Darren O'Neill, MD, emphasis on MRI

Scott Rand, MD, PhD, emphasis on epilepsy, ischemia, and brain tumors



David Rockwell, emphasis on emergency neuroradiology
David Smullen, MD, emphasis on emergency neuroradiology
James Strottmann, MD, emphasis on CT perfusion
Clinical Experience
Clinical Experience
The Fellowship is designed to provide extensive clinical experience in interpretation of MR spectroscopy, fMRI, diffusion tensor imaging and tractography, perfusion/blood volume imaging, CT/PET imaging, neuro-interventional procedures, dementia and biomarker imaging, in addition to conventional neuroradiology imaging studies.

Fellows receive ten weeks of training in each of these areas:
Brain and Spine MR
Brain and Spine CT
Vascular Neuroradiology & Myelography/Degenerative Spine Imaging
The fellows' rotation schedule is constructed in an ongoing cycle throughout the fellowship year:
Week 1-3 - Brain, Spine MR, Spine CT, and Vascular Neuroradiology and Myelography/Degenerative Spine Imaging
Week 4 - Academic Endeavors
The design of the reading room environment and PACS system forces inter-modality imaging correlation, providing even greater exposure to cases. Each fellow has a four-week rotation of Pediatric Neuroradiology at Children's Hospital of Wisconsin. Fellows also complete a six-week rotation of Adult Interventional Neuroradiology at Froedtert, to gain experience in catheter-based angiography.

The Froedtert Neurosciences Research Center provides a major infusion of patients with challenging diagnostic problems. Weekly neuroscience conferences bring together neuroradiologists, neurologists, neurosurgeons, neuropathologists and radiation oncologists to discuss various aspects of neuro diagnosis and therapy.
State-of-the-art Equipment and Technology
Imaging facilities include:
Six state-of-the-art Helical CT
Six MR scanners on site, with access to an experimental 1.5 and 3.0T imager
Three up-to-date Digital Angiography Suites, and a Biplane Neuroangiography Suite with 3D Rotational Angiography
State-of-the-art GE as well as Siemens CT (Somatom Plus) and MR (1.5T)
Research and Teaching Opportunities
Research and Teaching Opportunities
Research Opportunities
Fellows have significant opportunities to develop research project(s) in functional imaging, neuropathology, and/or neuroanatomy under the guidance of faculty with diverse research interests. Each fellow is mentored by one or more of the neuroradiology faculty, which provides a wealth of research and publication experience. The Neuroradiology Section overall submits between 10 and 20 manuscripts and/or abstracts per academic year, frequently receiving acceptances and awards.
Teaching Opportunities
Fellows have responsibility for teaching both radiology and non-radiology residents image protocoling, interpretation, and report generation. The fellows review special procedures, and CT and MR examinations with residents and medical students prior to staff read-out sessions. Fellows will also explain imaging procedures to medical students rotating through the service.
Additionally, each fellow is provided opportunities to present case conferences for residents and medical students throughout the fellowship year.
Bi-weekly Lecture Series Dedicated to Fellows
Bi-weekly Lecture Series Dedicated to Fellows
Topics include:
Advanced imaging
Basic neuroscience and targeted neuroradiologic lectures that explore brain structure and function
Brain cutting sessions with the neuropathologist
Unique dedicated neuroradiologic M&M conferences that explore the sources and reasons for errors.
Neuroradiologic Teaching File - Fellows are contributors to a teaching file database promoting active learning and providing an extensive learning resource.
Interdepartmental Conferences - Fellows are encouraged to attend the many interdepartmental conferences that focus on brain tumors, epilepsy, and head and neck pathology, including a CPC (clinicopathologic conference), and neurology grand rounds.
Past Fellow Survey Results Awards Recognition
Past Fellow Survey Results Awards Recognition
Past Fellow Survey Results
A recent poll of past fellows indicated:
A consistently high degree of satisfaction with their neuroradiology fellowship experience at the Medical College of Wisconsin;
They uniformly felt well prepared for whatever practice environment they encountered post training; and
Appreciation and gratitude for the unique and stimulating MCW neuroradiology learning environment that would be hard to replicate or find elsewhere.
Awards & Recognition
The Department of Radiology was designated a "Diagnostic Imaging Center of Excellence" by the American College of Radiology. This was the first such award in the Midwest and one of eight initial awards.
Froedtert is consistently voted one of the best places to work in Wisconsin, year-in and year-out.
Our department is a friendly, stable department, with little turnover at both the professional and staff level.
MCWAH Benefits, Conditions & Terms of Employment
MCWAH Benefits, Conditions & Terms of Employment
The Neuroradiology Fellow position benefits include health, dental, and vision insurance, free parking, and a three-week paid vacation. Fellows are allowed up to one week of educational leave, without interruption of pay or benefits, contingent upon the approval by the Program Director. View more information about the benefits, conditions and terms of employment on the
MCWAH GME Benefits page
.
Eligibility and Application
Eligibility and Application
Currently accepting applications for 2020-2021 and 2021-2022

Eligibility
Candidates must have satisfactorily completed a diagnostic radiology residency program accredited by the ACGME, the RCPSC, or an AOA diagnostic radiology program in ACGME pre-accreditation status.
Candidates must be American Board of Radiology (ABR) eligible.
Candidates must be eligible to obtain licensure to practice medicine in the State of Wisconsin. A valid license to practice medicine in the State of Wisconsin must be obtained prior to the start the fellowship year.
Each Academic Interview Year begins according to the National Residency Matching Program (NRMP) schedule for Radiology Fellowships.
Candidates are required to register with NRMP for the SMS Neuroradiology Fellowship Match.
Application Documents
Applications are accepted through the
Electronic Residency Application Service (ERAS)
. The program participates in the
National Resident Matching Program (NRMP)
.
Contact Information

Alan Pierce, Education Program Coordinator II
Department of Radiology
Neuroradiology Fellowship Program
Alan.Pierce@mcw.edu
Medical College of Wisconsin
9200 W. Wisconsin Ave.
Milwaukee, WI 53226
Office: 3rd Floor Hub | Mail: Radiology 2nd Floor Specialty Clinics
Faculty
The Neuroradiology Section includes nine (10) FTE and three (3) PTE neuroradiology faculty with excellent credentials and specialized areas of expertise, including head and neck imaging, adult neuroimaging, neuroanatomy, and physiologic brain imaging.
Mohit Agarwal, MD
Assistant Professor of Radiology
Sonia B. Gill, MD
Assistant Professor of Radiology
Andrew P. Klein, MD
Assistant Professor of Radiology
Program Director, Neuroradiology Fellowship
Leighton P. Mark, MD
Professor of Radiology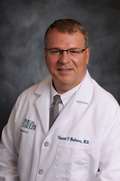 Vincent P. Mathews, MD
James E. Youker, MD, Professor in Radiology
Chair, Department of Radiology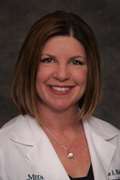 Michelle A. Michel, MD
Professor of Radiology
Darren P. O'Neill, MD
Associate Professor of Radiology
David T. Rockwell, MD
Assistant Professor of Radiology
David V. Smullen, MD
Assistant Professor of Radiology
James M. Strottmann, MD
Associate Professor of Radiology
Current Fellows
Sheeraz Daudi, MD
Residency: University of Toledo Medical Center
Fellowship Graduates
2018-2019
Joshua J. Bonis, MD, PhD
Residency: Diagnostic Radiology, Medical College of Wisconsin Affiliated Hospitals, Milwaukee, WI
Christopher J. Kleefisch, MD
Residency: Diagnostic Radiology, Medical College of Wisconsin Affiliated Hospitals, Milwaukee, WI
Kristin E. Fay, MD
Residency: Diagnostic Radiology, Medical College of Wisconsin Affiliated Hospitals, Milwaukee, WI

2017-2018
Christopher MacDonald, MD, PhD
Residency: Diagnostic Radiology, Medical College of Wisconsin Affiliated Hospitals, Milwaukee, WI
Post-fellowship: Simon Med, Chandler, AZ

Elton Mustafaraj, DO
Residency: Diagnostic Radiology, OSF Saint Francis Medical Center, Peoria, IL
Post-fellowship: Milwaukee Radiologists, Ltd., Milwaukee, WI

John R. Slaby, DO, DABR
Residency: Diagnostic Radiology, Aurora Health Care - St. Luke's Medical Center, Milwaukee, WI
Post-fellowship: Milwaukee Radiologists, Ltd., Milwaukee, WI

Anthony P. Zbacnik, MD
Residency: Diagnostic Radiology, Aurora Health Care - St. Luke's Medical Center, Milwaukee, WI
Post-fellowship: Gunderson Health, La Crosse, WI


2016-2017
Christopher W. Grant, MD
Residency: Diagnostic Radiology, University of Illinois at Chicago, Chicago, IL
Post-fellowship: Rockford Memorial Hospital, Rockford, IL

Terrance R. Grand, MD
Residency: Diagnostic Radiology, Presence Saint Francis Hospital, Evanston, IL
Post-fellowship: Rockford Memorial Hospital, Rockford, IL


2015-2016
Brian D. Graner, MD
Residency: Diagnostic Radiology, William Beaumont Hospital, Royal Oak, MI
Post-fellowship: Indiana University Hospital, Indianapolis, IN

Brian D. Hopper, MD
Residency: Diagnostic Radiology, Medical College of Wisconsin Affiliated Hospitals, Milwaukee, WI
Post-fellowship: Radiology Consultants, Cedar Rapids, IA


2014-2015
Laura L. Kohl, MD
Residency: Diagnostic Radiology, Medical College of Wisconsin Affiliated Hospitals – St. Luke's, Milwaukee, WI
Post-fellowship: Medical College of Wisconsin, Department of Radiology, Milwaukee, WI

Keith B. McCollister, MD
Residency: Diagnostic Radiology, Medical College of Wisconsin Affiliated Hospitals, Milwaukee, WI
Post-fellowship: X-Ray Consultants, Inc., South Bend, IN
Contact Us
Alan Pierce
Education Program Coordinator II, Department of Radiology
apierce@mcw.edu

(414) 955-1182