Equipment
The RBSR offers state-of-the-art equipment, including a Seahorse Bioscience XF-96 analyzer, a Seahorse Bioscience XFe96 analyzer, and a Shimadzu UHPLC MS/MS detector.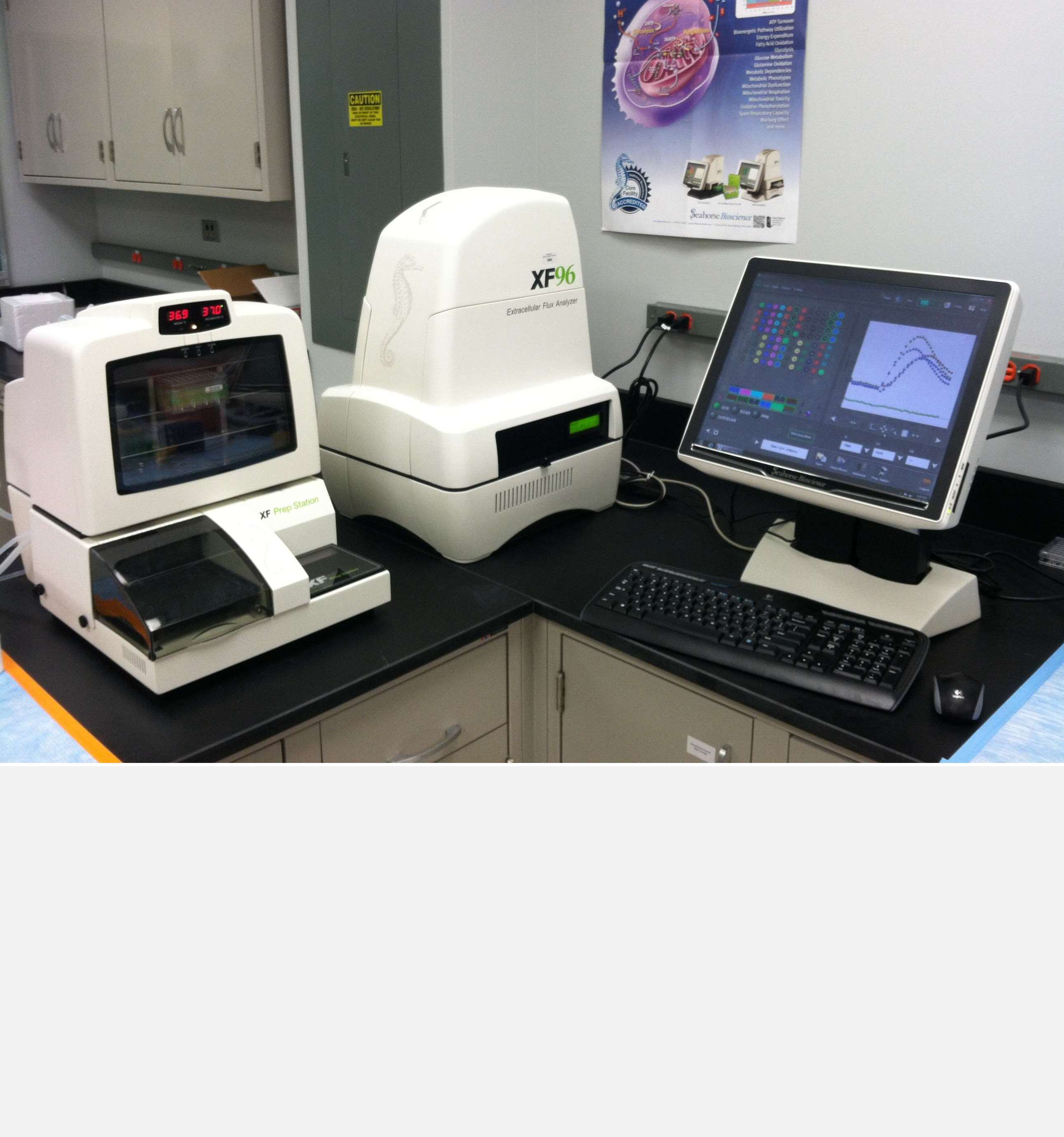 Seahorse XF-96 & XFe96 Analyzers
The Seahorse analyzers can detect pH changes and oxygen consumption rates for the mitochondrial analysis of eukaryotic cell lines
Learn More
Shimadzu UHPLC MS/MS Detector
Shimadzu UHPLC MS/MS is used to develop and analyze drugs and compounds.
Learn More
Equipment Availability
If you would like to use one of these machines, click on the link to schedule service.