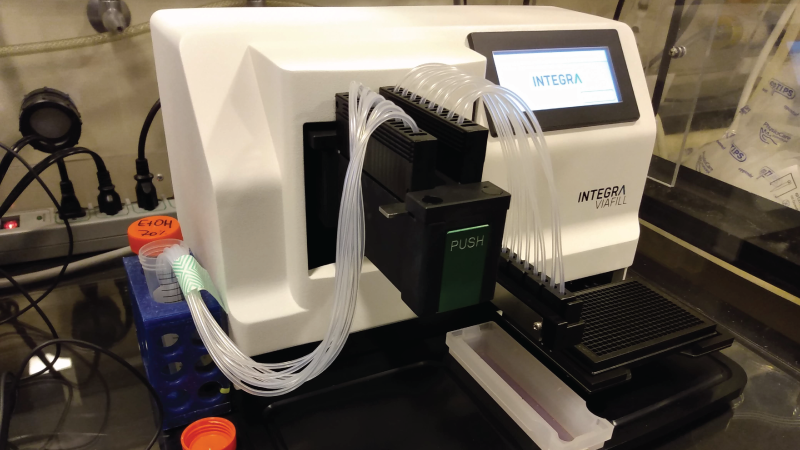 Integra VIAFILL Bulk Reagent Dispenser
The Integra VIAFILL instrument is a reagent or cell suspension dispenser into multi-well plates. It uses 8- or 16-channel dispensing cassettes for rapid filling of 6 to 1536-well plates, with a volume range between 0.5 µL and 10 mL per well. The instrument is housed in a clean enclosure and located in a dark room for work with light-sensitive reagents and assays.

The instrument is located in the Zielonka lab (TRRC-C0745). Contact Dr. Zielonka to schedule use.