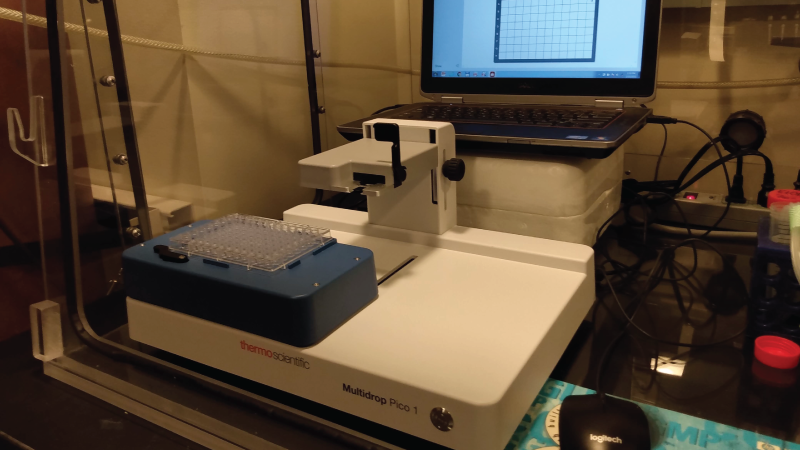 ThermoScientific Multidrop Pico 1
The ThermoScientific Multidrop Pico 1 is a small volume multi-well plate dispenser for screening drug combinations. The instrument can deliver small volumes (from 11 pL to 200 µL per well) of solutions into a wide range of multi-well plates (12–1536 well plates). It is ideal for rapid testing of drug dose response and drug combination studies. It is computer-controlled and housed in a clean enclosure and located in a dark room.

The instrument is located in the Zielonka lab (TRRC-C0745). Contact Dr. Zielonka to schedule use.