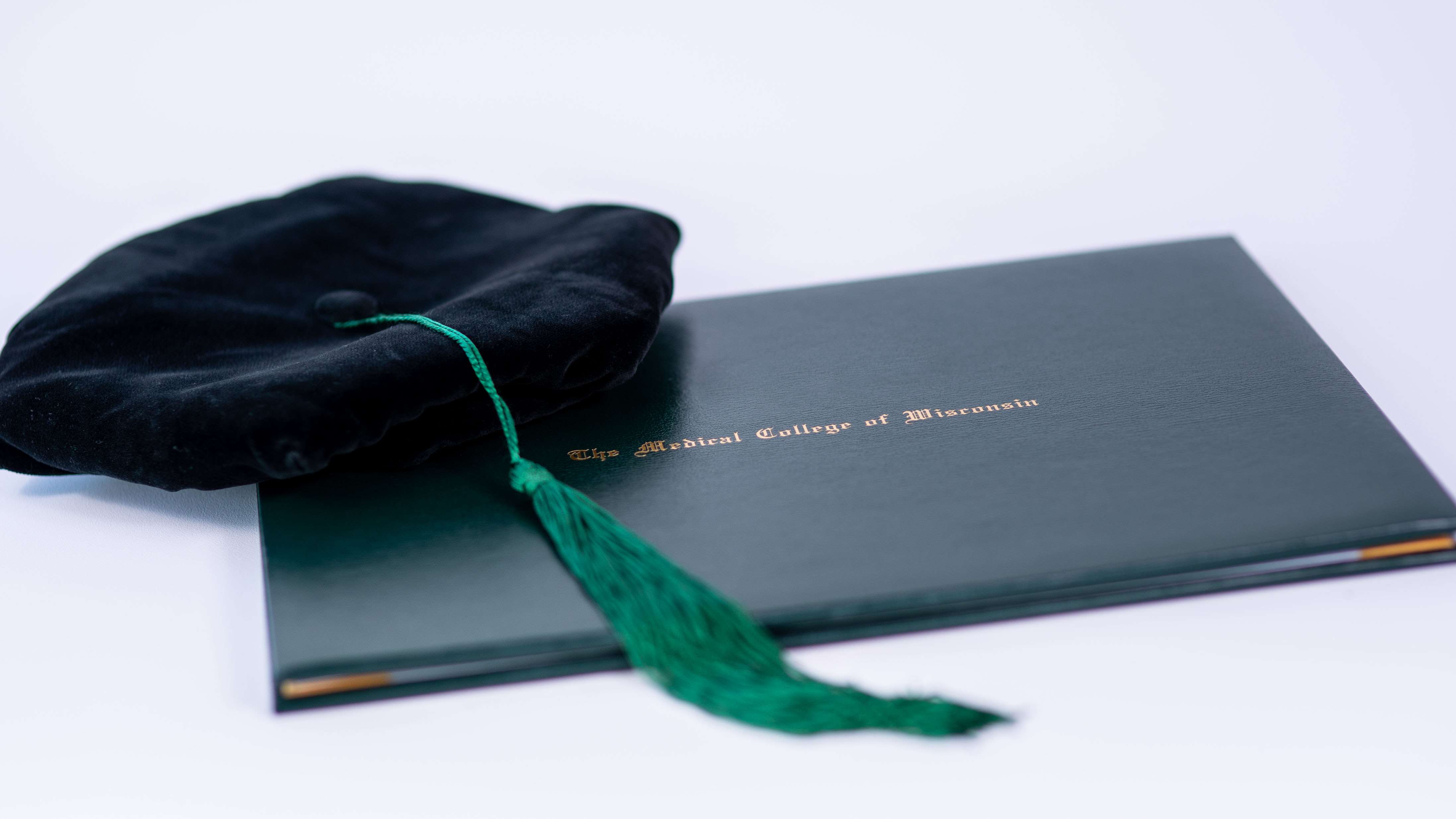 Milwaukee Fall Graduation 2021
Keynote Speaker
Roger L. Duncan, III, MD
Vice-Chief of Anesthesia at Palms West Hospital
Commencement Details
The ceremony will be live streamed for all to access on MCW's YouTube page. We look forward to celebrating with you.
School of Pharmacy
Graduate School
School of Medicine
URM Celebration of Diverse Excellence
In alignment with guidelines from the Centers for Disease Control and Prevention (CDC) and Wisconsin Department of Health Services (DHS), we are pleased to share that MCW will offer hybrid graduation ceremonies, both virtual and in-person, for each Milwaukee campus School.
To ensure safety for in-person events, we are limiting School Commencement Ceremonies to 50 people or fewer for graduating students and required members of MCW administration only. Friends and family will be able to celebrate virtually. Please be aware that MCW will adhere to the following guidelines to ensure the health and safety of all in attendance:
Masks must be worn, and social distance must be maintained at all times.
Those in attendance must be fully vaccinated for COVID-19 by May 7, 2021.
No friends or family will be permitted on campus for any reason.
Students must arrive fully robed in regalia, which must be returned at the end of the Ceremony when they will receive their diplomas.
Students must currently be living in Wisconsin.
Rooms where ceremonies occur will be organized in alphabetical order by last name, in groups of 50 people or fewer.
No handshakes will take place as students cross the stage, but hooding will be permitted.