Medical College of Wisconsin Honorary Degree Recipients
2022 Recipients
Clare Helminiak, MD, MPH | Doctor of Medical Science
Rear Admiral Clare Helminiak, MD, MPH, earned her bachelor's degree from the University of Wisconsin-Eau Claire. She obtained her medical degree in 1982 and master's degree in public health in 1998 from the Medical College of Wisconsin. She completed a flexible internship at Michigan State University and is board certified in public health and general preventive medicine.
As a Medical Officer in the United States Public Health Service (USPHS), she first served for 23 years as a primary care physician and healthcare administrator at isolated duty stations in the Indian Health Service in New Mexico, Alaska, Montana and Arizona.
In Alaska she also served as the Assistant Director of the Alaska Area Hepatitis B Program, conducting clinical research activities and daily operational direction of a mass sero-survey and immunization program for all Native Americans and Alaska Natives in coordination with the CDC's Arctic Investigations Laboratory in Anchorage.
Beginning in 2002, serving both domestically and onsite in Afghanistan, Rear Admiral Helminiak worked for five years on teams tasked with the ongoing commitment of the US government to healthcare reconstruction in Afghanistan in a challenging and complex humanitarian and security environment. These teams included representatives from the Department of Health and Human Services and the Department of Defense.
Rear Admiral Helminiak served from 2007-2009 in the Office of the Vice President as the Medical Advisor for Homeland Security Affairs for Vice President Dick Cheney. In this White House office she was responsible for a broad unclassified and classified homeland security portfolio of public health and medical issues, including: pandemics; chemical, biological, radiologic, synthetic and nuclear threats; development, acquisition, and distribution of medical countermeasures; all-hazards medical surge capacity and mass casualty care; biosurveillance and biomonitoring architecture; and global health security. In this office she researched issues and provided briefings for the Vice President and provided a direct interface for the Office of the Vice President with the staff of the Homeland Security Council, National Security Council and the senior leadership of the Interagency at the Assistant Secretary level.
At the Department of Health and Human Services, she directed medical and public health emergency preparedness and response programs for domestic and international public health and medical threats and emergencies. In her role as the USPHS Chief Medical Officer and Assistant Surgeon General, Rear Admiral Helminiak was responsible for providing leadership and coordination of all USPHS physician professional affairs and for advising the Surgeon General on policy and operational issues for all USPHS officers.
Dr. Helminiak now works as an independent consultant and resides in Bulverde, Texas.
Katherine M. Hudson | Doctor of Humanities
Katherine M. Hudson is the retired Chair of the Board of Directors, President and Chief Executive Officer of Brady Corporation (Brady), a global manufacturer of identification solutions and specialty industrial products. Ms. Hudson became President and CEO of Brady in 1994 after spending 24 years with Eastman Kodak Company. Her career at Kodak included positions in systems analysis, supply chain, finance, corporate communications, investor relations, information technology and litigation operations.
Her general management experience spanned both commercial and consumer product lines. Her last position at Eastman Kodak Company was as the Vice President and General Manager of Professional, Printing and Publishing Imaging, a business unit with $2.3 billion in revenues. Recruited to lead Brady, Ms. Hudson launched efforts to globalize the company, expanding its presence from eight countries to 22. From 1994 until her retirement in 2004, Brady's revenues doubled, and its market capitalization tripled.
Ms. Hudson also has served on the boards of directors of several public companies including: Apple Computer Corporation, Honeywell, Case Corporation, Charming Shoppes, Inc., CNH Global, Ericsson and International Flavors and Fragrances. With CNH, she served as Non-Executive Chair and had been Lead Director of Charming Shoppes prior to 2008. Ms. Hudson has experience on audit, compensation and governance committees.
As Chief Information Officer at Eastman Kodak Company, she was honored by Information Week as the Chief Information Officer of the Year in 1991 and by CIO Magazine as one of the 25 most influential people shaping the computer industry in 1992. She is a past Chair of the Board of Trustees of the Medical College of Wisconsin and current Vice Chair of the Alverno College Board of Trustees.
Ms. Hudson graduated with a BS in Management from Indiana University. She didn't earn an MBA, but was married to the late Robert O. Hudson, an intelligent and handsome graduate of the Simon School at the University of Rochester. Their son Robert K. Hudson is a talented classical pianist, sound designer and composer of electronic music. Ms. Hudson and her golden retriever Ozzy live in Mequon, Wisconsin.
Edward J. Lennon, MD, GME '58 | Doctor of Medical Science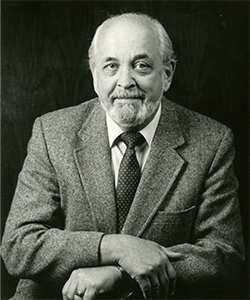 For almost 40 years, Edward J. Lennon, MD, GME '58, was a driving force in the Medical College of Wisconsin's (MCW) maturation in becoming a nationally recognized medical school. He is the only individual to have served as both Dean of the School of Medicine and President of MCW and was the Founding Director of the medical school's federally funded Clinical Research Center, forerunner of today's Clinical and Translational Science Institute.
During his tenure as MCW's sixth medical school Dean (1978-1985), the Medical College of Wisconsin became the hub of the newly established Milwaukee Regional Medical Center (MRMC). Dr. Lennon coordinated the transfer of MCW's academic and research activities to new facilities on the MRMC campus. He helped determine which clinical programs would remain at the Milwaukee County General Hospital and which would be moved to the new Froedtert Memorial Lutheran Hospital when it opened in 1980. Dr. Lennon campaigned to have Milwaukee Children's Hospital (now Children's Wisconsin) construct new facilities on the MRMC campus. He also created MCW's combined MD/PhD program (the Medical Scientist Training Program). While dean, MCW established the Center for the Study of Bioethics, the third center of its kind in the United States.
Dr. Lennon sought to increase diverse representation and leadership from the community MCW serves. While serving as dean, the number and percentage of female medical students at MCW increased. Dr. Lennon established MCW's Office of Minority Student Affairs, created bridging programs to increase minority student representation, and in 1982, he appointed Bettie Sue Siler Masters, PhD, as chair of the department of biochemistry. She was MCW's first female department chair.
Dr. Lennon became MCW's President in 1984, a position he held until his retirement in 1990. At his inauguration as President, he said, "If we are able to achieve all of my aspirations for the Medical College of Wisconsin, then I have set my sights too low."
To address MCW's growing research enterprise, he led the planning and construction of MCW's MACC Fund Research Center, which opened in 1988. One of Dr. Lennon's major commitments was to increase an interest in science among Milwaukee-area middle and high school students. He created outreach programs that brought students to MCW's facilities where they conducted scientific experiments. Dr. Lennon also created summer laboratory work experiences for middle and high school teachers. MCW also donated used scientific equipment to Milwaukee public schools.
As both Dean and President, Dr. Lennon continued to see patients and conduct research on kidney stones and on the effects of glucose on kidney function.
A native of Chicago, Dr. Lennon received his undergraduate degree in zoology and his Master of Arts degree in German from the University of Illinois. He was awarded his MD degree from Northwestern University in 1952.
That same year, Dr. Lennon came to the medical school (then the Marquette University School of Medicine) as an intern followed by a residency in general internal medicine at the Milwaukee County General Hospital. He served a fellowship in metabolism and endocrinology at the county hospital from 1958-60.
From 1960-61, he conducted a research fellowship in renal function at Boston University Hospitals under the tutelage of Arnold Relman, MD, who later became editor of The New England Journal of Medicine. He returned to the Marquette University School of Medicine in 1961 to become chief of the renal section in the department of medicine and director of one of the nation's first Clinical Research Centers, funded by the National Institutes of Health. In 1968, he was promoted to associate dean for clinical affairs.
Dr. Lennon was the nation's first Chair of the Council of Deans of Private, Freestanding Medical Schools. He served on the Governor's Science and Technology Task Force and on the Board of Directors of the Milwaukee County Research Park, Curative Rehabilitation Center (now Curative Care Network), and the Blood Center of Southeastern Wisconsin (now Versiti Blood Center of Wisconsin).
Dr. Lennon received the Medical Society of Milwaukee County's Distinguished Service Award, the Milwaukee Academy of Medicine's Distinguished Achievement Award, and the Wisconsin State Medical Society's Directors' Award. He was named an Honorary Alumnus by the Medical College/Marquette Medical Alumni Association in 1980.
As a medical resident, fellow, practicing physician, research scientist, teacher, and leader, Dr. Lennon touched the lives of MCW's students, patients, and faculty and staff members.
Susan Lubar | Doctor of Humanities
Susan A. Lubar has been a pioneer in bringing strategies for mindful well-being to Milwaukee leaders and educators for more than 15 years. Her vision focuses on fostering innate emotional skills that increase well-being and have a positive influence at home and in the workplace.
Susan founded Growing Minds with the belief that every educator and student could benefit from using mindfulness techniques to "check in" with themselves for two minutes a day in order to reset their nervous systems and then set short-term and long-term intentions and goals. Expanding beyond the classroom, this daily practice keeps well-being at the forefront of practitioners' minds and naturally leads to calmer and more purposeful teams of people.
Growing Minds uses short, research-based practices that train the mind to be more grounded and less reactive. They build the foundation for more compassionate relationships where individuals have greater opportunities to thrive, no matter their circumstances.
Through Growing Minds, Susan has partnered with many educational organizations and hospitals including the Medical College of Wisconsin, Children's Wisconsin, Milwaukee Public Schools, Milwaukee Area Technical College, the University of Wisconsin-Milwaukee, Lutheran Social Services and the Milwaukee Jewish Federation. Susan has participated in more than 200 hours of the country's leading mindful awareness training, as well as workshops on other related topics, building a knowledge base to support the trauma-informed content offered by Growing Minds.
To further Susan's efforts towards social justice, she currently serves on the Executive Committees of the Milwaukee Area Technical College Foundation and the Jewish Museum of Milwaukee. Both groups aim to create awareness and education for meaningful and transformational opportunities. She also serves on the Board of the Milwaukee Jewish Federation in order to help fulfill its mission to sustain a vibrant Jewish community.
Susan's formal education began with a BA in communications from the University of Vermont. Her business degree from Kellogg Graduate School of Management provided the skills needed to operate Growing Minds. She worked for Xerox Corporation in sales directly out of college and then in the real estate divisions of Prudential Life and Northwestern Mutual after Kellogg.
Susan's favorite ways to spend time include cross-country and downhill skiing, maintaining a summer vegetable garden, time in the kitchen making delicious meals and time with her adult children and grandchild who are spread across the West Coast.
George MacKinnon III, PhD, MS, RPh, FASHP, FNAP | Doctor of Medical Science
George E. MacKinnon III, PhD, MS, RPh, FASHP, FNAP joined the Medical College of Wisconsin in 2015 as Founding Dean and Professor of the School of Pharmacy. He also serves as Professor of Family and Community Medicine in the School of Medicine and Institute for Health & Equity in the Graduate School. He has held leadership roles in successfully establishing four new academic pharmacy programs in the United States (two as Founding Dean).
His previous appointments have included Vice President of Academic Affairs with the American Association of Colleges of Pharmacy, and Director of Global Health Economics & Outcomes Research of Abbott Laboratories. Dr. MacKinnon currently serves on the boards of Vivent Health and Pharmacy Society of Wisconsin. He serves on editorial boards of Pharmacy, Pharmacy Times, and Wisconsin Medical Journal. He is editor of two books, Embedded Pharmacists in Primary Care and Understanding Health Outcomes and Pharmacoeconomics.
Dr. MacKinnon leads the MCW School of Pharmacy, which delivers a dynamic and innovative Doctor of Pharmacy (PharmD) curriculum and expands pharmacist care models (e.g., immunizations, pharmacogenomics) in collaborative approaches to team-based care. His team navigated the PharmD program through the accreditation processes in an expeditious manner, achieving full accreditation in January 2021. Post-graduate residency placement rates for graduates have increased the past three years from 72% to 75% to 93%, affirming that MCW is producing PharmD graduates that aspire to and are accepted in post-graduate training programs nationally.
The School of Pharmacy, along with the MCW Office of Research, led efforts to establish a COVID-19 Immunization Clinic in December 2020. Upon its conclusion, almost 20,000 immunizations were provided by a team of pharmacists, physicians, nurses, PAs, and pharmacy & medical students. The School of Pharmacy achieved 100% participation from its faculty and staff, contributing 4,500 hours in clinic. In 2021, Dr. MacKinnon was recognized as a Notable Heroes in Health Care by Milwaukee Biz Times for his work in immunizations both pre- and post-pandemic.
Dr. MacKinnon received his BS (Pharmacy) and MS (Hospital Pharmacy) from the UW-Madison School of Pharmacy, completing two-years post-graduate pharmacy residency training at UW Hospital & Clinics. He earned his PhD from Loyola University Chicago. He is a Fellow of the American Society of Health-System Pharmacists (FASHP) and Distinguished Scholar Fellow of the National Academies of Practice (NAP).
Dr. MacKinnon's interest in pharmacy grew from his mother's career as a pharmacy technician in Marshfield, Wisconsin, where she relocated to from Mexico after having met his father in the southwestern U.S. Dr. MacKinnon is married to Karen MacKinnon (a pharmacist and MCW faculty member) and they have three adult children.
Bettie Sue Masters, PhD | Doctor of Science
Bettie Sue Siler Masters, PhD, qualified for a science scholarship to Roanoke College through a Westinghouse Science Talent Search Competition. She graduated in 1959 with a BS in chemistry as salutatorian of her class. Dr. Masters received the Roanoke College Medal in 1973 and the honorary DSc degree from her alma mater in 1983.
Dr. Masters continued her education at Duke University, where she earned a PhD in biochemistry in 1963, supported by a National Institutes of Health predoctoral fellowship. After earning her PhD, Dr. Masters began her academic research career at Duke University and completed her postdoctoral training there. She accepted her first faculty appointment at the University of Texas Southwestern Medical School in 1968 supported by an American Heart Association Established Investigatorship. She attained full professor status eight years later and served that faculty for 14 years. In 1982, Dr. Masters became professor and chair of the biochemistry department at the Medical College of Wisconsin, the first female chair in the school's history. During this period, she also established and directed the Medical Scientist Training Program and created the Armand J. Quick Award and the Charlie Taketa Memorial Lectureship, memorializing these outstanding faculty members. She was then recruited to the University of Texas Health Center in San Antonio as the first Robert A. Welch Foundation Distinguished Chair in Chemistry in 1990.
Dr. Masters was awarded research grants by the National Institutes of Health over a period of 45 years for a total of $17 million. She was a member of the Advisory Committee to two Directors of the National Institutes of Health from 2000-2004. She served on the editorial board of the Journal of Biological Chemistry for 10 years. In 2005, she was awarded the Doctorem Medicinae (honorary Doctor of Medicine) from Charles University in Prague.
Dr. Masters was elected to the National Academy of Medicine (formerly the Institute of Medicine of the National Academies) in 1996 for her contributions to biomedical research and was elected a fellow of the American Association for the Advancement of Science in 2001. She also served as president of the American Society for Biochemistry and Molecular Biology from 2002-2004.
Bettie Sue Masters married Robert Sherman Masters, and they raised two accomplished daughters, Diane Elizabeth Masters and Deborah Masters Camitta. Dr. Masters has three wonderful grandchildren. The eldest, Christopher Camitta, performs biomedical research at the National Institute of Environmental Health Sciences while preparing for graduate school. His sister, Caroline Camitta, is preparing for postgraduate training in veterinary medicine. The youngest granddaughter, Zoë Iwinski Masters, is a creative, artistic middle schooler. Bettie Sue's late husband, Robert Masters, retired as a Lieutenant Colonel from the US Marine Corps, following 27 years as a jet squadron reservist and a business career in a scientific laboratory equipment and supplies company, and ending in the securities and annuities industry. He succumbed to lymphoma in 2013. Dr. Masters now lives in Durham, N.C., where both daughters and their families live, and has rejoined Duke as an adjunct professor to remain in touch with her profession and graduate student education. In so doing, she has made a complete circle in her personal and professional odyssey.
Anthony S. McHenry | Doctor of Humanities
Anthony McHenry has worked in education and the nonprofit sector for his entire career and has directly impacted the lives of countless young people. Since April 2016, Anthony has served as the Chief Executive Officer of the Milwaukee Academy of Science (MAS), a public charter school located in the Avenues West neighborhood that serves K4-12th grade students from across the city of Milwaukee. Although more than 95 percent of the student population is considered economically disadvantaged (on top of the funding challenges MAS faces as a charter school), Milwaukee Academy of Science has flourished under Anthony's leadership. Some of his proudest achievements include record-breaking enrollment each year since 2016, considerable growth in student and staff retention and, for the last seven years in a row, 100 percent of MAS seniors have graduated and been accepted into post-secondary education institutions.
Prior to joining MAS, Mr. McHenry served at the Silver Spring Neighborhood Center in the Westlawn neighborhood for nearly 20 years. He started out as a teacher before moving to Assistant Principal, Youth Program Director, Assistant Executive Director and, finally, Executive Director from 2013-2016. Mr. McHenry led a bold initiative titled Westlawn WINS (Working to Improve Neighborhood Success). Westlawn WINS streamlined Silver Spring's programs and collaborative partnerships to provide a conception-to-career pipeline in order to take ownership of the educational success for children in the area.
As a community leader, he was the chairperson for the Milwaukee Teen Pregnancy Prevention Network from 2007-14 and served as co-chair for the Milwaukee County Substance Abuse Prevention Project from 2011-2014. Currently, Mr. McHenry is the volunteer director of Silver Spring's nationally known AAU basketball program. In this role, he serves as coach, role model and father figure for a significant number of young adult males trying to overcome the many obstacles they face. More than 70 players have received full athletic scholarships to colleges and universities across the country. Of those 70 athletes, 54 were first-generation college students. He also is an active member of the PEARLS for Teen Girls Board of Directors, which is an organization focused on providing pre-teen and teenage girls with support and guidance for self-empowerment and development. Mr. McHenry also is a proud member of the Acts Housing Board of Directors. Acts Housing works with individuals and families seeking homeownership and financial counseling, as well as helps families with home rehabilitation projects. In his most recent effort to positively impact the educational landscape of Milwaukee, Mr. McHenry now serves on the Teach for America Milwaukee Board of Directors.
Mr. McHenry was born and raised in Columbus, Georgia. He attended the University of Wisconsin-Madison on a full athletic scholarship and earned a Bachelor of Arts in African American Studies in 1993. In recent years Anthony has received several distinguished awards including the Social Development Commission Incredible Person Award (twice), and in 2016, he won the Milwaukee Times Black Excellence Award and the Donald Driver Driven to Achieve Award.
Ashok Rai, MD | Doctor of Medical Science
Dr. Ashok Rai is the President and Chief Executive Officer of Prevea Health – a physician-led, physician-owned multispecialty health care provider working in partnership with Hospital Sisters Health System (HSHS) hospitals across Wisconsin. Prevea Health was founded in Green Bay, Wis. in 1996, and today employs more than 2,000 people, including more than 500 providers and advanced practice providers. It offers high-quality patient care in more than 30 communities across Wisconsin, as well as a health insurance plan (Prevea360) with one of the largest coordinated networks across the state.
Dr. Rai's passion to redesign health care in the U.S. embraces the movement from fee-for-service methods of payment to value-based care, which rewards health care organizations for their work in preventive health care and encouraging patients to live healthy lifestyles and not for the amount of procedures they perform. This has significantly influenced Prevea Health's strategy to improve the total wellness of all communities it serves. Dr. Rai has also taken proactive steps to enhance diversity and inclusion efforts within the Prevea Health system, and equitable access to health care for all in our communities.
In addition, and since the start of the COVID-19 pandemic in Wisconsin in March 2020, Dr. Rai has helped Prevea Health lead the way and set standards for high-quality, accessible, and innovative COVID-19 education, prevention, testing, treatment and vaccination efforts across Wisconsin – all of which have garnered attention from local, state and national health care leaders and journalists.
Dr. Rai was born and raised in Michigan. He attended undergraduate school and enrolled in the "Target M.D." program at the University of Wisconsin–Milwaukee. He completed his medical degree at the Medical College of Wisconsin, and then a residency in Internal Medicine and Pediatrics through Michigan State University at the Kalamazoo Center for Medical Studies. Following residency, he specialized in hospital medicine and held various leadership positions at Prevea Health before becoming the President and CEO of Prevea Health in 2009. He also continues to practice medicine, caring for patients at Woodside Lutheran Nursing Home in Green Bay and in occasional hospitalist shifts at local HSHS hospitals.
Dr. Rai is actively involved in his community and committed to making a difference on local, state and national levels. He is a Regent for the University of Wisconsin System Board of Regents, appointed by Wisconsin Gov. Tony Evers in April 2021. Dr. Rai also joined the American Medical Group Association (AMGA) Board of Directors in 2012 and served as Chairman of AMGA in 2018. For PGA of America's 2020 Ryder Cup, he served as Medical Committee Chair and Team Physician. Other roles he has include Chairman of the Cellcom Green Bay Marathon; member of the Board of Directors for the Automobile Gallery in Green Bay; and a member of the Board of Downtown Green Bay, Inc.
Dr. Rai lives in Green Bay with his wife, Brooke. He is a proud father of three boys and three girls, and their dog, Josie.
David J. Skorton, MD | Doctor of Medical Science
David J. Skorton, MD, is President and CEO of the Association of American Medical Colleges (AAMC), which represents the nation's medical schools, teaching hospitals and health systems, and academic societies.
Dr. Skorton began his leadership of the AAMC in July 2019 after a distinguished career in government, higher education and medicine. At the AAMC, he has addressed social issues that affect health, guided the AAMC through a pandemic and built a multiyear strategic plan to tackle the nation's most intractable challenges in health and healthcare, working to make academic medicine more diverse, equitable and inclusive.
Dr. Skorton has contributed to the national response to the coronavirus pandemic through frequent interactions with senior government officials and appearances in national media. When national protests erupted over police brutality, Dr. Skorton was an outspoken voice for ending systemic racism in academic medicine and addressing persistent health disparities.
Previously, Dr. Skorton served as the 13th Secretary of the Smithsonian Institution, where he oversaw 19 museums, 21 libraries, the National Zoo, numerous research centers and education programs. Prior to that, he served as President of two universities: Cornell University (2006 to 2015) and the University of Iowa (2003 to 2006), where he also served on the faculty for 26 years and specialized in the treatment of adolescents and adults with congenital heart disease. A pioneer of cardiac imaging and computer processing techniques, he also was codirector and co-founder of the University of Iowa Adolescent and Adult Congenital Heart Disease Clinic.
A Distinguished Professor at Georgetown University, Dr. Skorton is an elected member of the National Academy of Medicine, the American Academy of Arts and Sciences and the American Philosophical Society, as well as a lifetime member of the Council on Foreign Relations and a fellow of the American Association for the Advancement of Science. He also served on the AAMC Board of Directors from 2010 to 2013, and he was the charter president of the Association for the Accreditation of Human Research Protection Programs Inc., the first group organized specifically to accredit human research protection programs.
Throughout his career, Dr. Skorton has focused on issues of diversity and inclusion. A nationally recognized supporter of the arts and humanities, as well as an accomplished musician, Dr. Skorton believes that many of society's thorniest problems can only be solved by combining the sciences, social sciences and the arts and humanities.
Dr. Skorton earned his BA and MD degrees from Northwestern University. He completed his medical residency and fellowship in cardiology and was chief medical resident at the University of California, Los Angeles. He is married to Robin Davisson, PhD, an award-winning scientist, who is professor emerita of molecular physiology at Cornell University College of Veterinary Medicine and Weill Cornell Medical College. She is also adjunct professor of medicine at Georgetown University and an emerging visual artist.
Jean C. Tehan | Doctor of Humanities
Jean C. Tehan retired as President and CEO of the Community Foundation of North Central Wisconsin in 2020 after more than 32 years of dedicated service and leadership to north central Wisconsin communities. Jean joined what was then known as the Wausau Area Community Foundation one year after its incorporation in January 1987. Under her tenure the Community Foundation has grown to more than $67 million in assets and has awarded more than $87 million in grants to the arts, health, education, human resources and resource preservation.
Jean was instrumental in bringing the Medical College of Wisconsin-Central Wisconsin campus to Wausau and has helped the campus develop roots in the community through her many connections. The Community Foundation was an early donor to building the campus, and Jean served on the first Regional Advisory Admissions Committee, helping to select the medical students who are admitted to the MCW-CW campus. She has served the community in many volunteer and civic leadership roles, and has received multiple honors including the Women of Vision award, Badger of the Year award, and Impact Award Recipient.
2021 Recipients
Michelle L. (Hinton) Ford, MBA | Doctor of Humanities
Michelle L. (Hinton) Ford, MBA, is a servant leader and dedicated philanthropist. She is a woman of many diamond-studded hats. As a holder of several philanthropic and executive leadership positions amongst a broad spectrum of thriving organizations, she has left her pink and green stiletto print on an ever-changing world. Ford has more than 20 years of executive leadership, change management and fund development experience across several industries, including corporate, non-profit, healthcare and foundations.
As the Director of Impact, Population Health and Well-Being at Alliance for Strong Families and Communities, Ford is responsible for positioning the Alliance and its Strategic Action Network, as a central resource and authority to advance Population Well-Being research, through building organizational capacity to contract with the health industry, best practices, and necessary systems and respective policy change. While working with Alliance leadership and network organizations, Hinton sets the Alliance's health agenda and priorities by identifying patterns in data and evidence to shape the Alliance's impact strategies and public policy agenda.
She previously served as the Executive Director and CEO of the United Neighborhood Centers of Milwaukee (UNCOM), where she worked with Milwaukee settlement houses to foster the spirit of collaboration to strengthen communities through collective impact. Prior to joining UNCOM, Ford served in state and regional leadership roles with the American Cancer Society (ACS), such as the Director of Regional Corporate Relations, where she executed a region-based strategy for corporate account management, while raising significant dollars for ACS. She was the primary relationship manager for a portfolio of priority corporations, foundations and numerous CEOs and C-Suite executives. She also served as the Senior Director of Community Engagement, and Wisconsin State Director of Health Equity. Ford has held other leadership positions at Aurora Health Care Foundation, Children's Health System, and the YMCA of Metropolitan Milwaukee. She successfully executed fundraising campaigns that generated millions of dollars and community engagement initiatives that impacted the lives of families and children in Milwaukee's urban communities and in southeast Wisconsin.
Ford holds a Bachelor of Arts degree from Alverno College and an MBA from Cardinal Stritch University, where she served as an adjunct instructor in the College of Business and Management. She serves as a national thought leader working on several advisory boards, including the Morehouse School of Medicine's National Resiliency Network, Camden Coalition's National Center for Complex Health and Social Needs, Field Coordinating Committee, Social Interventions Research Evaluation Network (SIREN), Root Cause Coalition and the Expert Advisory Group for Raising The Bar through the National Partnership for Women and Families. Ford is an active servant leader in the greater Milwaukee area and dedicates her time and talents to several local and national organizations including the Alpha Kappa Alpha, Inc., African American Women's Fund, Milwaukee Rotary, and the Board of America's Black Holocaust Museum. Her passion for building generational wealth in the black community led her to launch the Ujamaa Investment Club. Outside of work, she enjoys traveling and spending time.
Eve M. Hall, PhD | Doctor of Humanities
Eve M. Hall, PhD, serves as President and CEO of the Milwaukee Urban League. She is a native of Milwaukee with work experiences in Wisconsin, Florida and Washington, DC. Previously, she served as the President/CEO of the African American Chamber of Commerce of Wisconsin, where she led the renewal of the organization.
Dr. Hall earned a Bachelor of Science degree in educational psychology, educational certification in learning disabilities from Florida A&M University, a Master of Science degree in administrative leadership from the University of Wisconsin-Milwaukee and a doctorate in educational leadership from Cardinal Stritch University. She also is a proud member of Delta Sigma Theta Sorority, Inc.
Dr. Hall's focus is on economic vibrancy for African Americans and other underserved communities through education, employment, advocacy and economic self-reliance and development. Along the way, she has had many professional and public service affiliations, including as Co-founder of the African American Women's Project Fund, created to support organizations that promote the well-being of women and girls.
Dr. Hall has been recognized by Milwaukee Business Journal as a "Woman of Influence" in 2013 and one of 16 "Business Executives to Watch in 2016," as well as a "Powerbroker" in 2017 and 2019. In 2015, she was recognized as "Woman Executive of the Year," by Milwaukee Biz Times for her work in reviving the chamber and as a "Notable Minority Executive" in 2021. Madison 365 listed Hall as one of the 35 "Most Influential Black Leaders" in 2017. In 2018, Professional Dimensions presented her the "Sacagawea Award" for community leadership and contributions. Most recently, Dr. Hall was recognized by Milwaukee Business Journal as "one of their "Executives to Watch in 2021," and she was recently inducted into their "40 Under 40 Hall of Fame ."
Matthew F. Heywood | Doctor of Medical Science
Matthew "Matt" Heywood joined Aspirus as President and Chief Executive Officer in June 2013. Prior to joining Aspirus, he served as Executive Vice President and Chief Operating Officer of New Hanover Regional Medical Center in Wilmington, North Carolina (2008-2013), where he was responsible for the operation of the 769-bed regional referral center. Prior to that, he held the positions of Chief Operating Officer at Delray Regional Medical Center in Delray Beach, Florida (2004-2008), and various senior management roles with Riverview Regional Medical Center in Gadsden, Alabama (2002-2003) and Deloitte Consulting in Detroit, Michigan (1994-2002).
Matt received his Bachelor of Arts degree from Dartmouth College in Government Relations and a Master's degree from the University of Michigan – School of Business in Business Administration and Management.
Throughout his career, Matt has served on various boards and committees in the communities in which he has lived. He currently serves on the United Way of Marathon County Board of Directors, Woodson YMCA Foundation Board of Directors, as well as the Wisconsin Hospital Association Board of Directors.
George P. Hinton | Doctor of Humanities
George P. Hinton is the CEO of the Social Development Commission (SDC). As Wisconsin's largest Community Action agency, SDC serves tens of thousands of people each year through numerous programs focused on improving the quality of life for Milwaukee County's low-income residents. SDC offers five core service areas that include employment, family strengthening, education, training and support services.
Hinton has diverse work experience. He's served as Executive Director for INROADS, Inc. – Wisconsin. He has held several leadership positions with the Children's Health System of Wisconsin. For more than a decade, Hinton held various executive roles within the Aurora Health Care system, including as President of Aurora Sinai Medical Center in Milwaukee.
He also is the founder of the Hinton Group, a healthcare and business consulting firm that works with private and non-profit organizations.
A native of Milwaukee, Hinton attended Washington High School. He is an alumnus of the Milwaukee Area Technical College and the University of Wisconsin-Milwaukee Lubar School of Business. Hinton earned his master's degree in health administration from the University of Alabama-Birmingham. He is a United States Marine Corps veteran.
Hinton serves on several boards including the All of Us Research Program, Curative Care Network, The Center for Veterans Issues and the Washington High School Alumni Association. Hinton is the chairperson of the Wisconsin Community Action Program Association (WISCAP). He was a fellow of the American College of Healthcare Executives.
Richard N. Katschke | Doctor of Humane Letters
Richard N. Katschke, MA, is known for his encyclopedic knowledge of the Medical College of Wisconsin's past borne from his deep interest in history and his 35 years of dedicated service to MCW.
Katschke, MCW's Chief Historian, authored Knowledge Changing Life, a recently published comprehensive history of MCW from 1893 to 2019. In 1990, he edited Norman Engbring, MD's An Anchor for the Future, the first book published on MCW's history. As chief historian, Katschke has conducted more than 150 oral history interviews with MCW trustees, faculty, staff, students, executives, alumni and community leaders.
Katschke joined MCW in 1985 as Director – and subsequently as Assistant Vice President and then Associate Vice President – of Public Affairs. Over a 30-year span, he led the Public Affairs Department's development of MCW's strategic and crisis communications plans, creation of MCW's website, expansion of external and internal communications programs, and development of joint communications planning initiatives with MCW's major teaching hospitals. When he transitioned to become MCW's Chief Historian in 2016, he was the nation's longest-serving medical school communications leader.
In 2015, Katschke received MCW's Distinguished Service Award, the institution's highest faculty or staff honor. He was named the 2019 Honorary Alumnus by the MCW/Marquette Medical Alumni Association. He also has received awards from the Association of American Medical Colleges, the Public Relations Society of America, the International Association of Business Communicators and the Wisconsin Association for Biomedical Research and Education.
In the community, Katschke has been a member of the Board of Directors of Skylight Music Theatre, Milwaukee Chamber Theatre, Sunset Playhouse in Elm Grove and the Waukesha Civic Theater. He was the Midwest Regional Chair of the Association of American Medical College's Group on Institutional Advancement and served on communications planning committees for the American Heart Association, the American Lung Association and the ill-fated 1992 Chicago World's Fair. He also served as a judge for the Chicago International Film Festival.
Before joining MCW, he was Director of University Relations for Northeastern Illinois University in Chicago, Director of Public Relations for OSF St. Anthony Medical Center in Rockford, Illinois, and Public Affairs Specialist for the University of Chicago Division of Biological Sciences and the Pritzker School of Medicine.
Katschke received his Bachelor of Science degree in journalism from Northern Illinois University in DeKalb and Master of Arts degree in communications from Northeastern Illinois University. He is accredited by the Public Relations Society of America.
Katschke and his wife Vickie live in Franklin. They have three adult children and a grandson.
Roger L. Duncan, III, MD, FASA | Doctor of Medical Science
Roger L. Duncan, III, MD, FASA, is a Fellow of the American Society of Anesthesiologists and the Vice-Chief of Anesthesia at Palms West Hospital, whose passion for mentorship and youth development in underserved communities spans over thirty years. Dr. Duncan is a California native who received his undergraduate degree from California Polytechnic State University and his medical degree and public health training from Yale University School of Medicine. For several years, Dr. Duncan served as an Assistant Professor of Anesthesiology at the University of Texas Medical Branch. There, he not only provided direct patient care, but also served as the Director of Obstetrical Anesthesiology, among other numerous leadership positions. He is married with four children.
Dr. Duncan has served on several area medical and philanthropic Boards including, as President of the Palm Beach County Medical Society, President of the T. Leroy Jefferson Medical Society, National Medical Association, Committee on Medical Education, the Advisory Board for NSU Florida, Palm Beach Campus and the American Heart Association, Palm Beach County.
Over the years, he has been the recipient of numerous awards for his work in the community including, in 2017, the prestigious Hero in Medicine award which is awarded to only one doctor in all of Palm Beach County and the Health Care Educator award, both from the Palm Beach County Medical Society. In 2018, the Delta Sigma Theta Men of Excellence Award and in 2019 the Meritorious Achievement Award for the National Medical Association, the Legacy Award from the T. Leroy Jefferson Medical Society, the Outstanding Community Samaritan Award from FAU Schmidt College of Medicine and the Trailblazer Award from the Best Academy. Also, a result of his programmatic efforts, the T. Leroy Jefferson Medical Society has been awarded small chapter of the year by the National Medical Association 3 years during a 5-year period. He has helped to raise hundreds of thousands of dollars in grant funding to improve health and wellness access.
Paula Lucey, PhD, RN, MN | Doctor of Medical Science
Paula Lucey has worn many hats in healthcare, mental health services and social services in the Milwaukee area. Before her current role as Program Director of the University of Wisconsin Milwaukee (UWM) School of Nursing master's degree program, Dr. Lucey created, implemented and led the General Assistance Medical Program, a national model for caring for uninsured patients. She also ran the Milwaukee County Paramedic Program in partnership with all 17 of the municipalities in Milwaukee County. Dr. Lucey was tapped to be the Director of Health and Human Services of Milwaukee County by then County Executive Scott Walker until she temporarily retired.
Dr. Lucey then began to work in the mental healthcare field. She started in the private sector as an Executive Director for an organization providing the full spectrum of services to adolescents, including education, residential care and outpatient care. Later, she was recruited to return and lead the Milwaukee Behavioral Health Center in its service redesign. Dr. Lucey began teaching part-time for UWM while still working for Milwaukee County and has taught in the areas of leadership, policy and professional roles.
Dr Lucey is a founding board member and was the longtime chair of the Consortium on Public and Community Health overseeing the Advancing a Healthier Wisconsin Endowment (AHW). Dr. Lucey brought her knowledge of the community and ability to move an agenda forward to the formative years of AHW and the Consortium. Under her leadership, AHW and the Consortium evolved from a focus on awarding grants to take a proactive role as leaders catalyzing innovative partnerships to improve the health of Wisconsin citizens.
Dr. Lucey has a PhD in leadership from Walden University in Minneapolis-St. Paul, a Master of Science degree in nursing administration from Marquette University and is an alumna of the UWM College of Nursing, where she earned her Bachelor of Science degree. She is a Robert Wood Johnson Executive Nurse Fellow - Cohort 1999.
Lilly Marks | Doctor of Medical Science
Lilly Marks served from 2010-2020 as Vice President for Health Affairs for the University of Colorado and as Executive Vice Chancellor of the University's Anschutz Medical Campus, which is home to the Schools of Medicine, Dental Medicine, Pharmacy, Public Health, College of Nursing and Graduate School, as well as the University of Colorado Hospital and Children's Hospital Colorado. Prior to her leadership of the university's health campus, Ms. Marks spent two decades as both CEO of University of Colorado Medicine, and as Senior Associate Dean for Finance and Administration at the School of Medicine.
In addition to her university leadership responsibilities, Ms. Marks has held numerous governance roles on both state and national levels.
Currently, Ms. Marks serves on the board of directors of the Federal Reserve Bank of Kansas City. She has served as chair of the board of directors of the Association of American Medical Colleges as well as the Association of Academic Health Centers. Ms. Marks also served as chair of the board of the University of Colorado Hospital and as a board member of the University of Colorado Health System and of Children's Hospital Colorado. Additionally, she served on the Advisory Board for Clinical Research of the National Institutes of Health. She is a trustee of the Barbara Davis Center for Childhood Diabetes Research Foundation and the University of Colorado Foundation. She also currently serves on the corporate board of directors of Orthofix Medical, Inc.
Among numerous recognitions, the University of Colorado Board of Regents awarded Ms. Marks the University Medal for her transformational contributions to the University. Ms. Marks is a past recipient of the Denver Business Journal's Outstanding Woman in Business Award. She has also been recognized by both the Colorado Women's Chamber of Commerce and 5280 Magazine as one of the most influential people in Denver and the state of Colorado. In 2019, the publication Women Inc. named Ms. Marks as one of the nation's most influential corporate board directors.
Ms. Marks is a frequent national speaker regarding medical school economics, health care policy and economics, clinical practice management, women's professional development and leadership issues in academic medicine.
Cory L. Nettles | Doctor of Humanities
Cory L. Nettles is the Founder and Managing Director of Generation Growth Capital, Inc., a private equity fund focused on buyouts and providing growth capital to small businesses and lower-middle market companies in the upper Midwest. Mr. Nettles is formerly of counsel at Quarles & Brady LLP in the Corporate Services and Government Relations groups. Mr. Nettles also served as secretary for the Wisconsin Department of Commerce.
As secretary of commerce, Mr. Nettles was the "point man" on business and economic development for the state of Wisconsin. Mr. Nettles managed a wide range of duties, including negotiating a $500 million venture capital package, negotiating banking and commercial lending legislation, and negotiating regulatory reform legislation. Mr. Nettles currently serves as a board member for several corporate and nonprofit organizations, including Weyco Group, Inc., Robert W. Baird's Baird Funds, Inc., the United Way of Greater Milwaukee and Waukesha County, Boys & Girls Clubs of Greater Milwaukee, Milwaukee World Festival, Teach For America, the Medical College of Wisconsin, the Greater Milwaukee Foundation, the University of Wisconsin Foundation, Usher's New Look Foundation and Associated Bank, among others.
Mr. Nettles also served as a senior advisor to Baird Private Equity and on the boards of Lawrence University and The Private Bank-Wisconsin. Mr. Nettles graduated magna cum laude from Lawrence University in Appleton, WI, in 1992 and the University of Wisconsin-Madison Law School in 1996. He has received several awards and distinctions, including the Thomas J. Watson Fellowship (post-graduate research in Africa and the former Soviet Union), University of Wisconsin-Madison LEO Fellowship, Dean's List, Ethel Brown Award, Mathys Memorial Award for Appellate Advocacy, Abe Sigman Award for Scholarship and Character, North Milwaukee State Bank Trail Blazer Award and the Alpha Kappa Alpha Connection 2003 Trail Blazer Award. Mr. Nettles also was named a "Wisconsin Super Lawyer Rising Star 2007," and he's a 40 Under 40 Award recipient.
Mr. Nettles is married to Michelle S. Nettles. Michelle is the Chief People and Culture Officer for ManpowerGroup. They live in Milwaukee.
Tim Sheehy | Doctor of Humanities
Timothy R. Sheehy is President of the Metropolitan Milwaukee Association of Commerce (MMAC). Prior to being named President, he served as Executive Vice President. He also serves on the Board of the Milwaukee Development Corporation, an MMAC affiliate.
He is a Past Chair of the Association of Chamber of Commerce Executives. Sheehy serves as Chair of the Milwaukee Economic Development Corporation and as a Director of the State of Wisconsin Investment Board. He also serves on the Boards of Milwaukee College Prep, Rocketship Community Schools, Teach for America, City Forward Collective, School Choice Wisconsin, Milwaukee Succeeds and the Badger Institute, and is a past Board member of Summerfest. He has been appointed by three Wisconsin Governors to serve as Chair for various state commissions.
Prior to joining MMAC, Sheehy was Legislative Assistant to Congressman F. James Sensenbrenner and a recipient of the Lyndon Baines Johnson Congressional Internship. He also served as a Ford Foundation Fellow on Regional Sustainable Development. He is a graduate of the Institute for Organization Management and a Certified Chamber of Commerce Executive. Sheehy graduated from the University of Wisconsin-Madison with a bachelor's degree in political science and was a scholarship member of the University's Division One baseball team.
He is married and has three children.
Larry Weyers | Doctor of Humanities
Mr. Larry Weyers has served on the Community Advisory Board of MCW-Green Bay since its inception. He has a wealth of experience in corporate operations, leadership and governance. In March 2010, he retired as Chairman of Integrys Energy Group, Inc. (previously WPS Resources Corporation), a holding company with operations providing products and services in regulated and nonregulated energy markets. Previously, he served as its Chairman, President and Chief Executive Officer from February 1998 to December 2008, having joined Wisconsin Public Service Corporation, a utility subsidiary of Integrys Energy Group, Inc., in 1985. Prior to joining Wisconsin Public Service Corporation, Mr. Weyers was employed as a Management Consultant in the Energy Practice of Towers Perrin.
From July 2010 to July 2015, Mr. Weyers served as Vice President and Lead Director of the Board of Directors of the Green Bay Packers, Inc., on which he has served since 2003. He is currently an emeritus member. He also serves on the Board of Directors of Green Bay Packaging, a privately held company. Mr. Weyers has served on boards in banking, hospital administration, electric transmission, the paper industry, industrial manufacturing and insurance.
Mr. Weyers has served on numerous not-for-profit Boards including Bellin Health, Green Bay Partners in Education, Forward Wisconsin, the Green Bay Area Chamber of Commerce, Competitive Wisconsin, Wisconsin Manufacturers and Commerce, and Downtown Green Bay Inc. He is past chair of the Boy Scouts' "Scouting For Food" campaign and served on an advisory board for the YWCA.
Recently, Mr. Weyers has directed his attention to several entrepreneurial enterprises including MCW-Green Bay. He is a committed advocate of the medical school. Mr. Weyers was a key thought leader in garnering support for the Green Bay Packers Student Scholarship fund. Mr. Weyers holds a Bachelor of Arts degree in mathematics from Doane College in Nebraska, a Master of Science degree in nuclear engineering from Columbia University in New York, and a Master of Business Administration degree from Harvard University. He is a registered professional engineer.
Past Recipients
2020
Victor & Dawn Barnett
Doctor of Humanities
Renee Chapman Navarro, PharmD, MD
Doctor of Medical Science
James C. Rahn
Doctor of Humanities
Solomon H. Snyder, MD
Doctor of Medical Science
Tracey Sparrow, EdD
Doctor of Humanities
2019
Virginia K. (Ginny) Bolger
Doctor of Humanities
Robert David (Bob) Curry
Doctor of Humanities
Lisa Grill Dodson
Doctor of Medical Science
Thomas Kunkel
Doctor of Humane Letters
Bruce (BJ) Miller
Doctor of Medical Science
Stephen A. Roell and Dr. Shelagh M. Roell
Doctor of Humanities
2018
Sharon and Larry Adams
Doctor of Humanities Honorary Degrees
Ezekiel J. Emanuel, MD, PhD
Doctor of Medical Science Honorary Degree
Matthew L. Hunsaker, MD, FAAFP
Doctor of Medical Science Honorary Degree
Michael S. Orban
Doctor of Humanities Honorary Degree
Roland A. Patillo, MD, FACOG
Doctor of Medical Science Honorary Degree
Rebecca Page Ramirez
Doctor of Humanities Honorary Degree
Agustin A. Ramirez, Jr.
Doctor of Medical Science Honorary Degree
Aaron Rodgers
Doctor of Humanities Honorary Degree
Mary Ellen Stanek, CFA
Doctor of Humanities Honorary Degree
Scott P. Stanek, DDS
Doctor of Medical Science Honorary Degree
2017
Donna M. Hietpas
Doctor of Humanities Honorary Degree
Elizabeth G. Nabel, MD
Doctor of Medical Science Honorary Degree
Ralph E. Hollmon
Doctor of Humanities Honorary Degree
Will Allen
Doctor of Humanities Honorary Degree
2016
Billie Ann and Michael Charles Kubly, MD
Doctor of Humanities Honorary Degree
Gary H. Gibbons, MD
Doctor of Medical Science Honorary Degree
Ricardo Diaz
Doctor of Humanities Honorary Degree
Timothy T. Flaherty, MD
Doctor of Medical Science Honorary Degree
2015
John Bartkowski
Doctor of Medical Science Honorary Degree
Jon and Ann Hammes
Doctor of Humanities Honorary Degrees
Lester L. Carter, Jr.
Doctor of Medical Science Honorary Degree
Robert J. Lefkowitz
Doctor of Science Honorary Degree
2014
Mary-Claire King
Doctor of Science Honorary Degree
Tim Size
Doctor of Humanities Honorary Degree
William David Petasnick
Doctor of Medical Science Honorary Degree
2013
Jeffrey T. Laitman
Doctor of Medical Science Honorary Degree
Robert A. Wild
Doctor of Humane Letters Honorary Degree
Thomas A. Brophy
Doctor of Humane Letters Honorary Degree
2012
Cordelia Taylor
Doctor of Medical Science Honorary Degree
Jan Lennon
Doctor of Humanities Honorary Degree
T. Michael Bolger
Doctor of Medical Science Honorary Degree
2011
Allan H. (Bud) Selig
Doctor of Humanities Honorary Degree
Bryon Riesch
Doctor of Humanities Honorary Degree
Mary and Ted D. Kellner
Doctor of Humanities Honorary Degree
Michael Bliss
Doctor of Humanities Honorary Degree
Sheldon and Marianne Lubar
Doctor of Humanities Honorary Degree