Medical College of Wisconsin MPH Program Application Information
The Master of Public Health Degree Program is an online, graduate program designed to meet the needs of individuals who hold a bachelor's degree and are interested in public health. Courses are offered through a web-based learning management system and can be taken on a full-time or part-time basis. Both degree and non-degree graduate educational opportunities are offered.
Application Deadlines
Applications are received and reviewed all year long, and students may enroll in the program at the beginning of any semester: fall, spring or summer. Application deadlines for each term are below:

Fall term - July 1
Spring term - November 1
Summer term - April 1
Application Instructions
View application instructions for the Master of Public Health Degree, Graduate Certificates, and Non-Degree Seeking options on the Graduate School Website. The GRE is not required for admission to the MPH program.
Dual Baccalaureate and Master of Public Health Program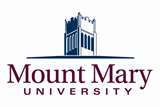 Eligible Mount Mary students may enroll in the Medical College of Wisconsin's (MCW) graduate public health courses prior to graduation from Mount Mary. Up to 15 credits of this graduate work may count towards both the undergraduate and graduate degrees. After graduation from Mount Mary, these students continue as graduate students at the Medical College of Wisconsin for approximately one additional year until they complete the Master of Public Health program.

Eligibility
Mount Mary students majoring in any discipline may apply for this dual degree program in the spring semester of their junior year. Priority will be given to full-time students, although exceptions may be made for highly motivated part-time students with superior academic records.
Applications are accepted online through the Medical College of Wisconsin.
Application fee: waived.


Requirements

Successful completion of a minimum of 96 UG credits, including credits in progress; of those, a minimum of 20 must be completed at Mount Mary.
Cumulative GPA: 3.3
Three letters of recommendation from the following:


Faculty member or other academic reference
Chair of undergraduate student's major program
Academic affairs administration

NOTE: No student will be admitted without a recommendation from Mount Mary.

The Graduate Records Exam (GRE) is waived, however, students must have completed an upper-level writing course and have submitted a writing sample (e.g., research paper) from a course completed within the six months prior to application.
Successful completion of the following courses:


SYM 102 Composition II
SEA 101 Search for Meaning
One course in biology
One course in behavioral science
One upper-level writing course
One course in statistics
For more information on this new program, please contact Cheryl Bailey, PhD, Dean, School of Natural and Health Sciences, (414) 256-0160, or baileyc@mtmary.edu.