Strengthening Rehabilitation Medicine in Ukraine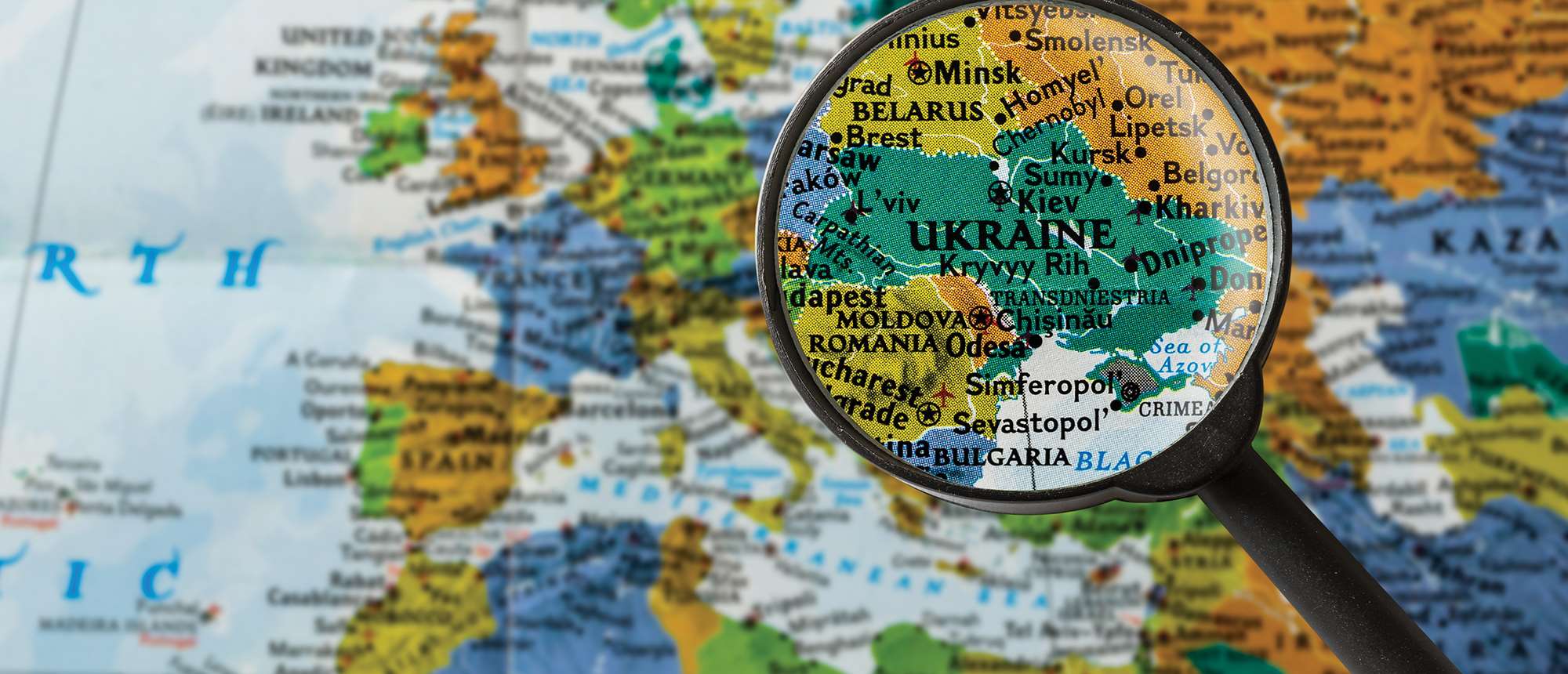 Ukrainian-American Oksana Sayko, MD, MCW associate professor of physical medicine and rehabilitation (PM&R), is the training leader for a rehabilitation residency training program in Ukraine. Since 2015, she has provided continuing medical education to Ukrainian physicians in cooperation with the NATO Trust Fund (PDF). Other MCW PM&R trainers involved in this effort include Drs. David Del Toro, Christopher White and Stacy Stibb.
Dr. Sayko has focused on Ukraine because the ongoing war with Russia has caused the number of Ukrainians with disabilities to increase significantly. The Physical Medicine & Rehabilitation (PM&R) training program trains selected physicians with backgrounds in family medicine, internal medicine, or other specialties in the newly established specialization in PM&R. The recent Russian invasion has made her efforts even more important. Her training plan for the upcoming year prioritizes education in basic clinical electrodiagnostic skills for Ukrainian rehabilitation physicians so they can increase their own capacity building and help strengthen the Ukraine healthcare system.
Until recently, Ukraine, had no physician specialists in the field of PM&R or physiatry. In the last few years, because of efforts from the NATO Support and Procurement Agency, and in collaboration with local health care organizations, Ukraine made significant advancements in rehabilitation capacity building. The field of PM&R was established as a new medical specialty for their physicians; new hospital and clinic-based rehabilitation practices have been established and supported in different regions of Ukraine. In 2019, they funded the first educational program for Ukrainian physicians to become the first specialists in the PM&R field in the entire country.
Clinical electromyography is an important component of PM&R physician specialty training. It focuses on diagnosing a broad variety of neuro-muscular diseases and is crucial in determining adequate treatment options so that patients can be productive members of society.
In countries that have an established PM&R physician specialty, the unique skillset of physicians whose focus is on 'function' rather than on a specific organ or disease comes through 3-5-year specialty training programs (residency) supervised by national boards. Historically most of these countries began with a shorter period of sub-specialization for physicians already qualified in family medicine, internal medicine, neurology, or other specialties. This approach has also been taken in Latin American and Asian countries.
The International Rehabilitation Forum also has committed to being the external support for this training program. This 15-year-old consortium of universities and individuals around the world is dedicated to building medical rehabilitation where it is not available. Its philosophy is to create locally sustainable PM&R clinical practice and training programs.
Dr. Sayko's continuing medical education has unfortunately been placed on hold now, but you can support one of the recommended Ukrainian humanitarian organizations by scanning the QR code or visiting this link.
MCW has a rich history of global engagement that dates back to 1981, when our institution co-established the Indochinese Refugee Relief Fund.  MCW's Office of Global Health was established in January 2010, to promote health equity across neighborhoods and nations, advance MCW's four missions through multi-institutional collaborations and develop a sustainable framework for multidisciplinary collaboration that integrates and advances the global health sciences.
If you would like more information about the Office of Global Health or MCW's global health efforts, please contact Tifany Frazer, tfrazer@mcw.edu.
MCW does not solicit for, advocate, or endorse any particular aid organization and individuals are responsible to select organizations to support.