27-Year-Old Recovers from COVID-19 Thanks to ECMO at Froedtert & the Medical College of Wisconsin
Extracorporeal Membrane Oxygenation (ECMO) providing promising alternative to ventilators
Milwaukee, April 27, 2020 – A 27-year-old Jackson man is recovering from COVID-19 after being treated with extracorporeal membrane oxygenation (ECMO) and convalescent plasma at the Froedtert & the Medical College of Wisconsin (MCW) health network. After nearly two weeks in the hospital in critical condition, the father of two is now back home with his family.
Billy S. first went to the emergency room at the Froedtert West Bend Hospital on April 13 after about a week of nausea and a fever. Within just a few hours, his condition worsened dramatically, and he had to be intubated to help him breathe. After a few days on a ventilator with no improvement in his condition, he was transferred to Froedtert Hospital where he was taken off the ventilator, given convalescent plasma and placed on ECMO, a machine that pumps and oxygenates blood outside the body, allowing the heart and lungs to rest. Five days later, his condition had improved enough to be taken off the device.
Billy has no pre-existing conditions. He believes he contracted the virus while traveling for work.
"ECMO is proving to be a promising solution when ventilators are not helping COVID-19 patients improve, and we are actually seeing better outcomes for these individuals within 12-24 hours of being placed on ECMO," said Lucian Durham III, MD, PhD, associate professor at MCW and cardiothoracic surgeon at Froedtert & MCW. "Billy's successful outcome truly speaks to the skill and experience of our ECMO team, and to the tremendous collaboration with our community hospitals that enable patients around the region to receive world-class care."
Froedtert & MCW have used ECMO on six COVID-19 patients thus far.
Billy said he was inspired to fight and motivated by support from his loving family, his trucking community, Aaron Lewis' music, strangers who rallied for him, and the unending care of medical staff at Froedtert & MCW. "I'm lost for words, but I'm very thankful," he said. "Without them, I would for sure be dead right now."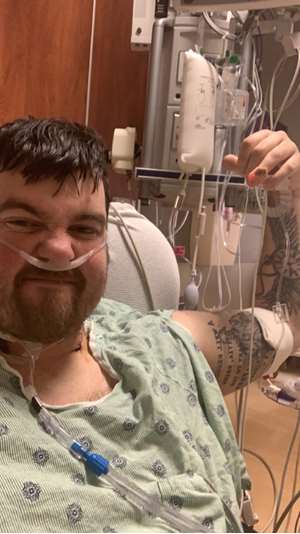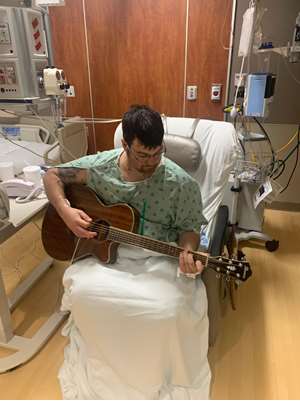 The successful treatment of this patient will help COVID-19 patients around the globe, as Froedtert & MCW's ECMO team is participating in the ECMOCARD (Extracorporeal Membrane Oxygenation for 2019 novel Coronavirus Acute Respiratory Disease) study, a multi-center, international, observational study of novel coronavirus patients in intensive care units. This patient's health information will be added to a comprehensive registry on the treatment and outcomes of patients requiring a collaboration of multidisciplinary care and protocols, including ECMO, for COVID-19.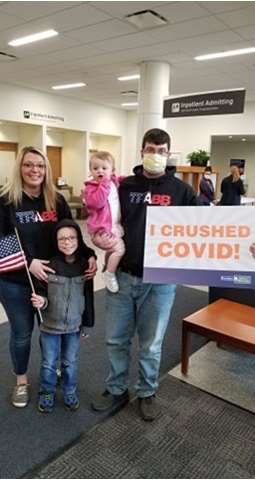 This study is being conducted at up to 90 hospital networks globally and aims to recruit as many patients as possible. The Froedtert & MCW health network is the only one in Wisconsin, and Dr. Durham is the principal investigator. The Extracorporeal Life Support Organization (ELSO) registry tracks the number of COVID-19 patients on ECMO internationally.
The Froedtert & MCW ECMO team has a high level of experience in this advanced therapy and is the only adult ECMO program in the state designated as a Center on Path to Excellence in Life Support by ELSO.
"We are thrilled to have one of our patients join this growing list of individuals for whom ECMO has been lifesaving," said Kim Coubal, MBA, RN, Director of Heart & Vascular Service Line Operations at Froedtert & MCW. "Undertaking these observational studies is essential for epidemic and pandemic research preparedness. This study allows a globally coordinated research response to collecting information about the novel COVID-19 infection. The ECMOCARD will provide national and global estimates of intensive care utilization and will help us better understand this disease."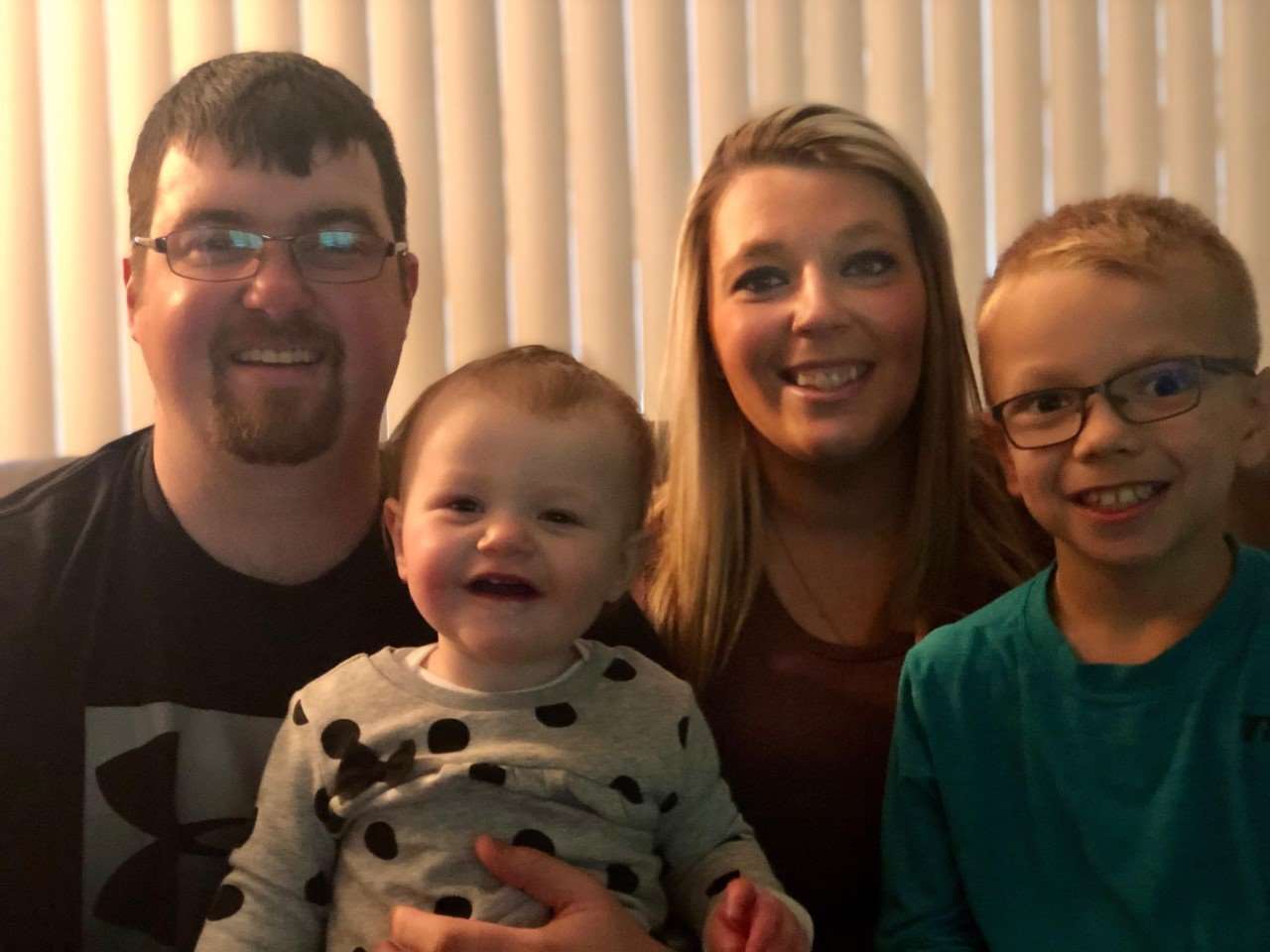 Keep up with the latest news. Sign up for Newsroom Alerts.
Latest press releases, stories and resources.
MCW Media Contacts
The media relations team at MCW is happy to assist in coordinating experts for interviews. Please reach out to us at: