The History of Medical College of Wisconsin
A passion for new knowledge and a dedication to a healthier world inspired the founding of the Medical College of Wisconsin. Through research, discoveries, and treatments, countless lives across Wisconsin and around the world are being changed for the better every day.

Since 1893, our pioneering spirit, collaboration, and impactful partnerships helped shape our community and the people we serve.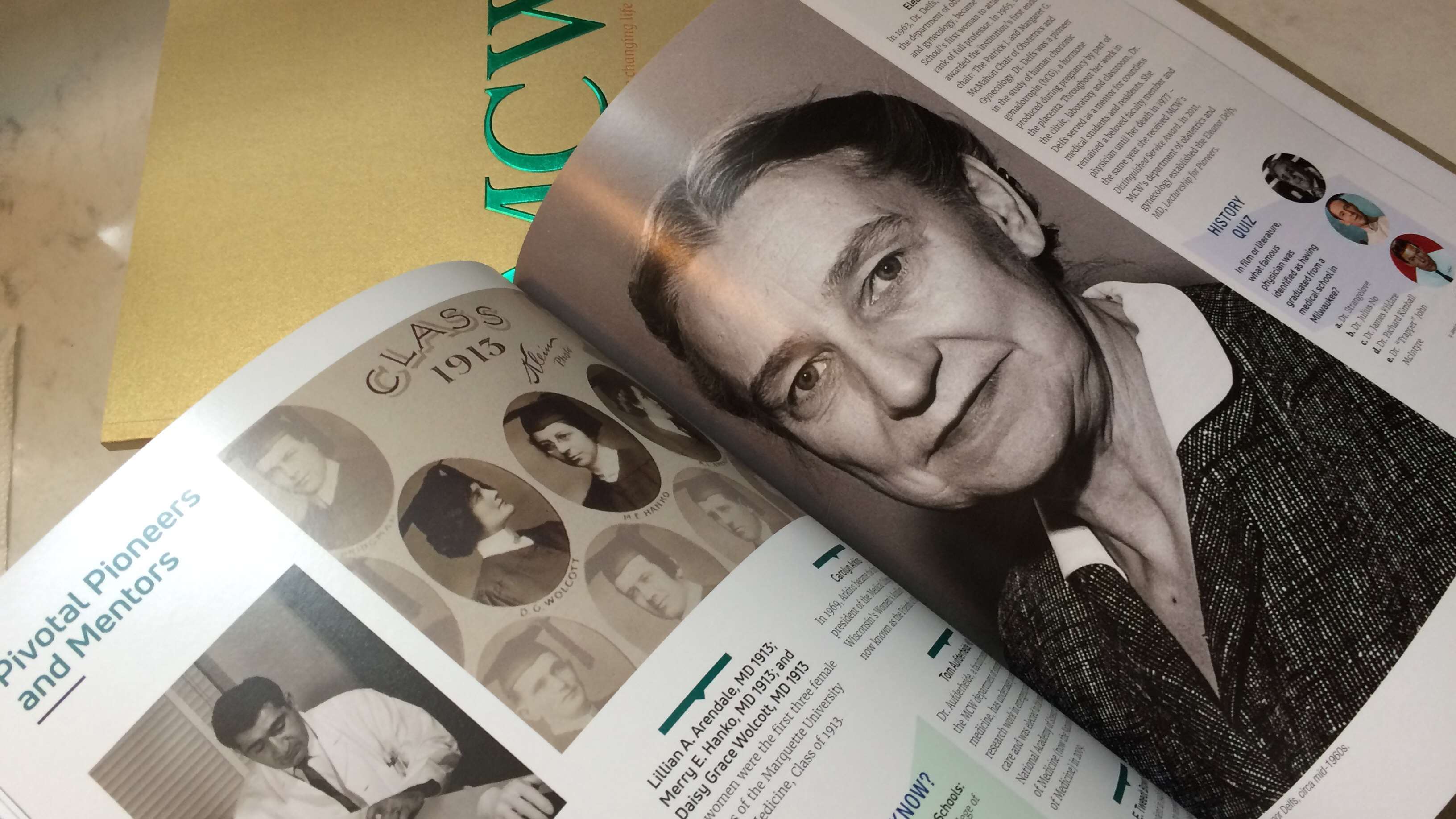 See Our History
Scroll through our timeline to learn more about our history, and the amazing transformations and innovations we've achieved.
Learn More
MCW Magazine 125th Anniversary Issue

125 years of knowledge changing life

Download the PDF

Our Voices, Our Legacies

Oral history video series

View Videos
Contact the Chief Historian's Office
Medical College of Wisconsin
8701 Watertown Plank Rd.
Milwaukee, WI 53226
Richard Katschke
Chief Historian and Senior Associate Vice President of Communications
rkatschk@mcw.edu
(414) 955-4748
(414) 313-3158 (mobile)