Alan Nyitray, PhD, Named Notable LGBTQ+ Executive by BizTimes Milwaukee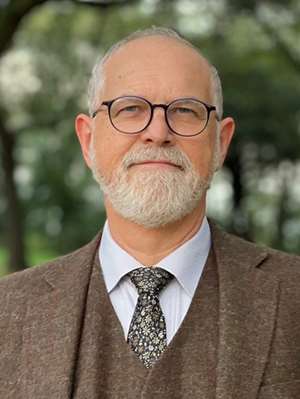 Milwaukee, June 9, 2022 – Alan Nyitray PhD, associate professor at the Medical College of Wisconsin, has been honored by BizTimes Milwaukee in its second edition of Notable LGBTQ+ Executives in southeastern Wisconsin. The list spotlights accomplished professionals in the region and showcases the diversity of talent in the area, setting an example to shape a better future for the region. Dr. Nyitray is an internationally known epidemiologist and researcher pursuing cutting-edge projects to develop new tests and strategies to find cancers much earlier.
Dr. Nyitray, who transitioned from a role as director of HIV prevention services at an Arizona nonprofit to earn a doctorate degree in epidemiology, has become a leading authority in the prevention and early detection of HPV-associated cancers among men who have sex with men. His research is funded by the U.S. National Cancer Institute, and he is an author of more than 80 scientific articles in his field.
The full list of Notable LGBTQ+ Executives is featured in the June 6 edition of BizTimes Milwaukee, as well as online.
Keep up with the latest news. Sign up for Newsroom Alerts.
Latest press releases, stories and resources.
MCW Media Contacts
The media relations team at MCW is happy to assist in coordinating experts for interviews. Please reach out to us at: