Medical College of Wisconsin Names Leader of Cancer Center
Milwaukee, Jan. 31, 2020 - Gustavo W. Leone, PhD has been named as director of the Medical College of Wisconsin (MCW) Cancer Center, senior associate dean of cancer research, and professor with tenure in the department of Biochemistry, effective April 15, 2020. He currently serves as director of the Hollings Cancer Center, an NCI-designated cancer center at the Medical University of South Carolina (MUSC), professor in the department of Biochemistry and Molecular Biology and senior associate dean for oncology in the College of Medicine at MUSC. Dr. Leone also holds the Grace E. DeWolff Endowed Chair in Medical Oncology at MUSC.

In addition, Dr. Leone will serve as the principal investigator for the cancer center support grant and will lead the development of strong interdisciplinary cancer research programs across MCW departments, centers and institutes. Additionally, he will oversee the clinical operations of the Froedtert & the Medical College of Wisconsin Cancer Network.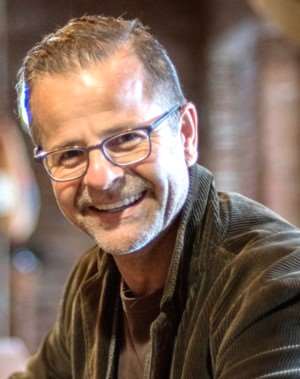 "I am excited that Dr. Leone will be joining MCW in this prestigious leadership position," said Joseph E. Kerschner, MD, dean, School of Medicine, provost and executive vice president for MCW. "His exceptional background as a nationally renowned cancer center administrator and cancer researcher who promotes transdisciplinary and translational collaborative research positions him as the ideal individual to strategically manage and growth and allocation of resources across multiple internal constituents in concert with the strategic direction of the Center."

Cathy Jacobson, president and chief executive officer of Froedtert Health, added, "Dr. Leone will be an outstanding strategic leader who will work to develop a vision and collaborative strategy that will capitalize on the upward trajectory of the Medical College of Wisconsin Cancer Center and the Froedtert & Medical College of Wisconsin Cancer Network in growing strong and nationally recognized interdisciplinary teams in cancer-related research, education, clinical care and community engagement."

Dr. Leone received his Bachelor of Science degree in biochemistry from the University of Calgary (Calgary, Canada) in 1988 and his PhD in virology from the University of Calgary in 1994. During his time as a postdoctoral fellow at the Duke University Medical Center, Dr. Leone received the Robert M. and Barbara R. Bell Basic Science of Cancer award for his outstanding research discoveries.

Throughout his career, Dr. Leone has focused his research on identifying how disruption of critical cell cycle regulatory pathways contributes to uncontrolled cell growth – a hallmark of cancer – as well as cell-to-cell communication. His work has been continuously funded by the National Institutes of Health (NIH) since 1999, including almost $3 million in current NIH funding.

Dr. Leone has been a member of and served on the boards of various national and international societies, including the American Association of Cancer Research, scientific advisory board for the Ludwig Boltzmann Institute, and co-chair of the 1st Great Lakes Breast Cancer Symposium and Second Great Lakes Breast Cancer Symposium.
Keep up with the latest news. Sign up for Newsroom Alerts.
Latest press releases, stories and resources.
MCW Media Contacts
The media relations team at MCW is happy to assist in coordinating experts for interviews. Please reach out to us at: