Medical College of Wisconsin's Comprehensive Injury Center Assumes New Leadership of the Wisconsin Alcohol Policy Project
Milwaukee, Oct. 4, 2021 – The Medical College of Wisconsin (MCW) Comprehensive Injury Center (CIC) announces today their new position of leadership for the Wisconsin Alcohol Policy Project (WAPP), an initiative that helps public health professionals and other key groups identify alcohol-related issues and implement solutions.
The MCW CIC is well-equipped to lead the WAPP in providing training, tools, and technical assistance to improve the alcohol environment and reduce alcohol-related problems in the state. The center is committed to addressing alcohol-related issues as it relates to injury and health outcomes through a multidisciplinary public health approach that includes community engagement, research, education, and collaboration with partners.
"Our work has shown that alcohol is a significant contributing factor to injuries in the state of Wisconsin," said Terri deRoon-Cassini, PhD, MS, associate professor of surgery, director of the MCW Comprehensive Injury Center. "We also know prevention is key, so as a new home for the Wisconsin Alcohol Policy Project we are eager to continue to stay ahead of alcohol-related issues and use our expertise to implement solutions to address those issues, especially as it relates to injury and alcohol-related health outcomes."
According to the University of Wisconsin Population Health Institute, Wisconsin is the only state where every county reports excessive drinking in 23 percent or more of its adult population. The institute also notes that excessive drinking is a risk factor for injury and several adverse health factors including suicide, interpersonal violence, and motor vehicle crashes.
More recently, the Wisconsin Department of Transportation and the UW-Madison Transportation Operations and Safety Laboratory reported that while miles driven have decreased since the start of the pandemic, number of crashes remained constant and crash related fatalities increased. Alcohol or drugs as a contributing factor to these fatal crashes was at a 5-year high.
"In the past five years, through extramural and institutional funding, the CIC has been actively conducting, disseminating, and translating high-quality injury research, positioning us as experts in the injury areas of suicide, opioid overdose and misuse, intentional interpersonal injury, and unintentional injury," said deRoon-Cassini. "Alcohol is a factor and burden in many of these key areas, but our team is dedicated to changing the course here through prevention, good outcomes, and community engagement."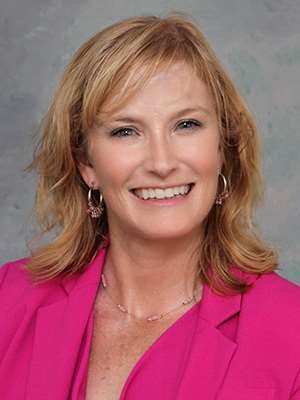 Leadership of the WAPP is honorably passed to the MCW CIC from the University of Wisconsin Law School, which has steered the project for the past decade, and was supported through a planning grant from the Advancing a Healthier Wisconsin Endowment, a statewide philanthropy based at MCW.
In assuming leadership of the WAPP, the MCW CIC has named a new director to steward the project as founding director, Julia Sherman, retires. Maureen Busalacchi is the director of the Wisconsin Alcohol Policy Project, effective Oct. 1, 2021 (pictured right).
"The UW Law School is delighted that this program will continue its important work. For years, WAPP has been a trusted resource for those looking to improve and better under the alcohol environment in the state of Wisconsin, and we know under the guidance of MCW, this mission will carry on," said UW Law School Dean Dan Tokaji.
Keep up with the latest news. Sign up for Newsroom Alerts.
Latest press releases, stories and resources.
MCW Media Contacts
The media relations team at MCW is happy to assist in coordinating experts for interviews. Please reach out to us at: