Mobile App for Parents of Preemies Developed by the Medical College of Wisconsin
Milwaukee, March, 04, 2019 – Two local scientists from the Medical College of Wisconsin (MCW), Mir Abdul Basir, MD, and Kathryn Flynn, PhD, were awarded a grant from the National Institute of Health to test a smartphone application, Preemie Prep for Parents (P3). The app is designed to provide expecting couples education and medical information on premature babies.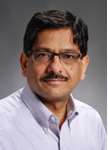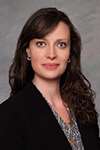 Dr. Basir explains that the application is vitally important as "there is a need to improve parent education so that they are empowered to participate in medical care decision making." Early results have shown the application contributed to more discussions with their partner about premature pregnancy.

The application is available through the Apple and Google Play stores by study participants. By utilizing patient education best practices users engage with audiovisual aids such as videos and pictographs. The information can be reviewed at any time throughout the pregnancy. The app also sends remindful text messages to participants.

The grant award, which totals nearly $350,000, allows for the application to be designed and tested over a two-year timespan. Plans include expanding the functionality of the app to wider audience, including additional languages.

Dr. Basir is an associate professor of pediatrics and neonatology at MCW and is a practicing physician at Children's Hospital of Wisconsin. Dr. Flynn is an associate professor of medicine at MCW with expertise in medical decision making and patient-centered health outcomes.
Keep up with the latest news. Sign up for Newsroom Alerts.
Latest press releases, stories and resources.
MCW Media Contacts
The media relations team at MCW is happy to assist in coordinating experts for interviews. Please reach out to us at: