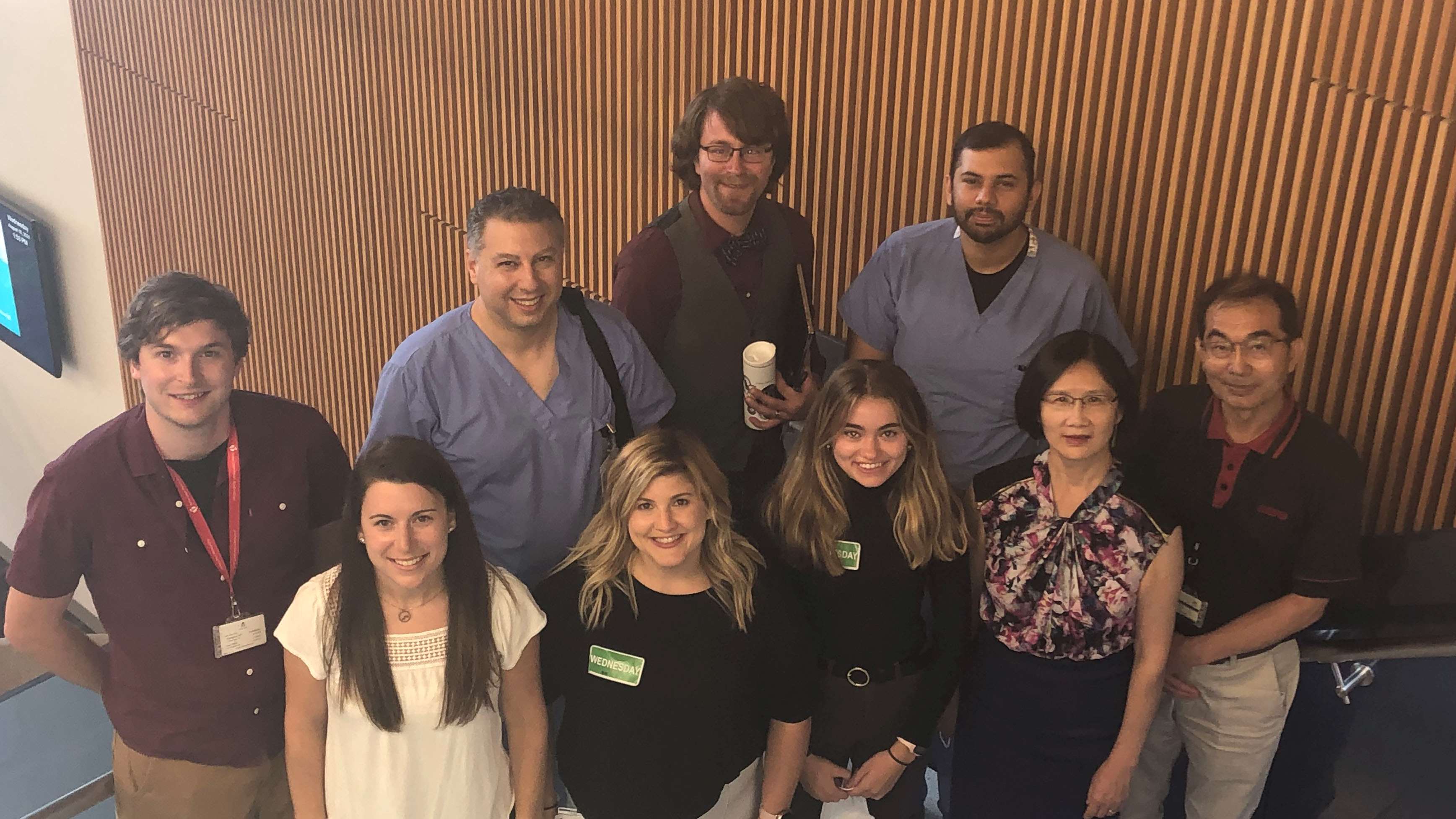 Michael E. Widlansky, MD, MPH
Associate Professor, Department of Medicine
mwidlans@mcw.edu
The Widlansky laboratory work is currently focused on the roles of mircroRNA-29, mitochondrial fission proteins, and the microbiome in the regulation of human vascular endothelial function. It also focuses on studying novel mechanisms of vascular dysfunction in diabetes. His work tests these novel mechanistic insights to determine their relevance to human vascular pathophysiology. In addition, the Widlansky laboratory studies the impact of dietary, pharmacological, and exercise-based interventions on vascular function persons with and without disease. The laboratory also has formed a human vascular research core to foster collaboration with investigators from other disciplines interested in the impact of vascular function on disease states relevant to their fields of interest.
Amberly Branum
Clinical Research Coordinator
abranum@mcw.edu
My role in the Widlansky lab is to coordinate several research projects that explore endothelial dysfunction in individuals with Type 2 Diabetes and Coronary Artery Disease. This includes recruiting and consenting subjects, conducting study visits, and carrying out vascular tests. I preform a brachial artery ultrasound test known as Flow Mediated Dilation (FMD). The FMD provides the lab with valuable information into the pathology of endothelial dysfunction.
Mamatha Kakarla, PhD
Research Associate I
mkakarla@mcw.edu
In Dr. Widlansky lab, I utilize different biochemical and molecular techniques and I work on different human endothelial cell lines. I conduct experiments to measure physiological levels of NO and levels of phospho e-NOS in cell cultures. I am involved in projects looking at factors affecting mitochondrial fission and endothelial dysfunction.
Venkata Krishna Puppala, MD, MPH
Research Fellow
vpuppala@mcw.edu
The focus of my research is endothelial function. Endothelial dysfunction within the endothelium has been linked to the development of atherosclerosis and increased risk of cardiovascular events. I am involved in a project where we are evaluating the role of derangements in the mitochondrial homeostasis leading to development of endothelial dysfunction in humans with longstanding type 2 diabetes. We study microvascular functions in humans by obtaining arterioles in subcutaneous fat via biopsies of subcutaneous adipose. In addition, I am interested in developing innovative methods for assessment of endothelial function in ambulatory setting.
Sudhi Tyagi, MD
Instructor, Postdoctoral Fellow
styagi@mcw.edu
My research interests center on understanding mechanisms that lead to atherosclerotic heart disease and treatments that can halt its progression. I apply clinical-translational research methods including gluteal fat pad biopsies and arterial endothelial cell sampling to gain insight into disease mechanisms and possible treatment approaches.
Jingli Wang, MD, PhD
Research Scientist II
jiwang@mcw.edu
The interest of my study is related to vascular biology. The goal of my project is to reveal the pathophysiological relationship between derangements of endothelium-originated mitochondria and endothelial dysfunction in type 2 diabetes mellitus (T2DM) and insulin-induced hypoglycemia. Using basic laboratory techniques such as cell culture, video microscopy, fluorescence microscopy, confocal microscopy and tissue culture myograph, the biopsy specimens including arterioles and (mono-) lymphocytes from T2DM patients and non-T2DM patients are able to be extensively studied for understanding the pathogenesis of T2DM and hypoglycemia at the level of endothelium and mitochondria.
Rong Ying, MD
Research Technologist II
riying@mcw.edu
My work in Dr. Widlansky's lab is to study endothelial function in human arterioles and in cultured human endothelial cells. Through performing these studies, the mechanisms of vascular endothelial dysfunction caused by T2DM and insulin-induced hypoglycemia are being explored at the cellular and molecular levels. As a research technologist, I also help to maintain a human endothelial cell line for all investigators in the lab and to train students who are interested in vessel dissection and in vitro vessel study.
Alumni Former Trainees
Mobin Malik
Tisha Suboc
Mike Tanner