MCW Medical and Pharmacy Students Collaborate to Care for Uninsured Patients in Milwaukee
The Saturday Clinic for the Uninsured (SCU) is a primary care clinic offering health services at no cost to uninsured patients in Milwaukee. The clinic is run by Medical College of Wisconsin medical and pharmacy students, under the supervision of MCW faculty and with the assistance of physician and pharmacist volunteers.
Patients can access care for chronic health conditions, prescriptions, lab work and additional medical services, at no cost. The clinic recently established a partnership with the Milwaukee Health Department, expanding access to immunizations for uninsured patients.
SCU offers in-person appointments on Saturdays in the Ascension Columbia St. Mary's Family Health Center at the southeast corner of North Avenue and Humboldt Avenue. Telehealth appointments are available during the week. The clinic's mission is to understand, serve and promote the health and wellness needs of uninsured patients in the Milwaukee area, while simultaneously educating future health care professionals.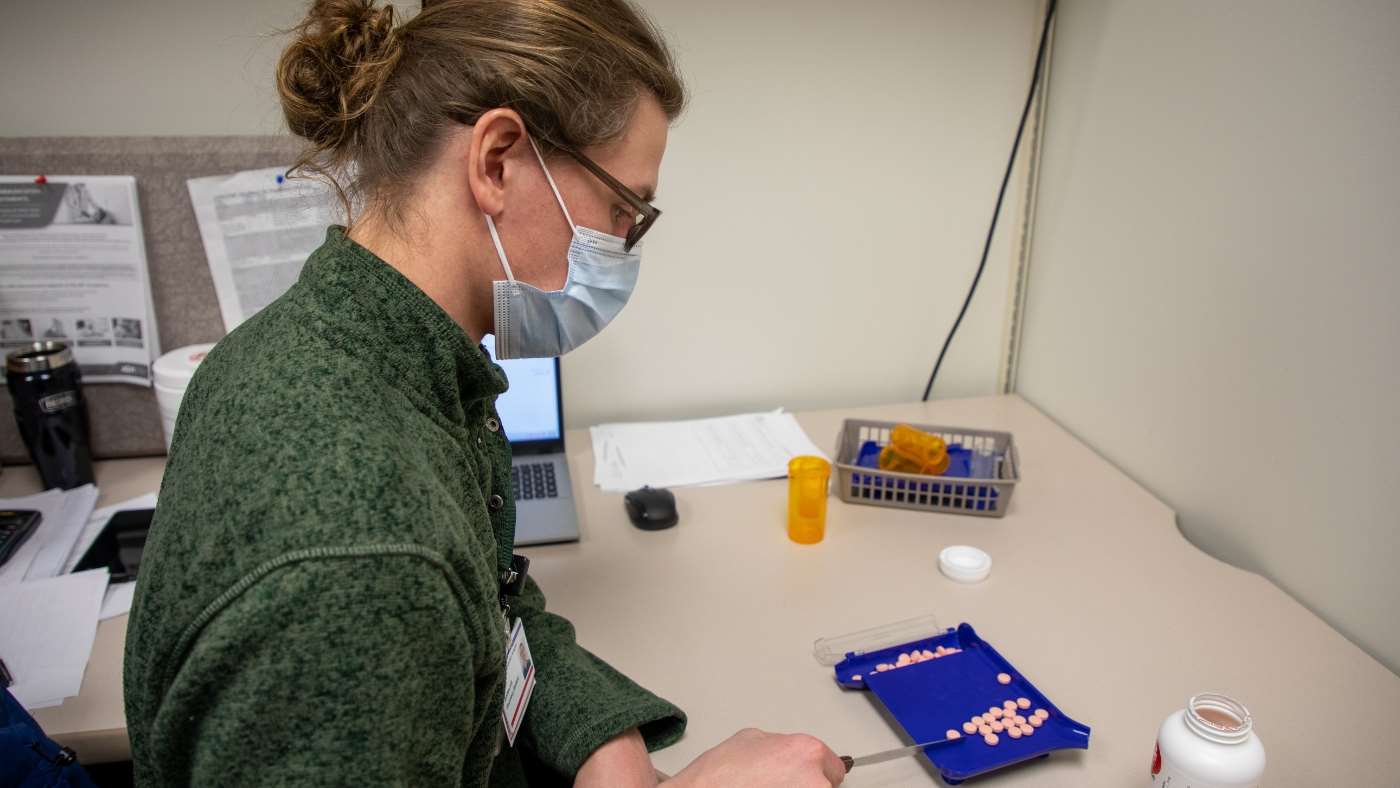 "I think we don't realize how many people might not have access to medications because they don't have insurance, and that can make it difficult for people to get the care they need. So having a service like this, where people can access medications they wouldn't be able to otherwise is extremely beneficial," says Nesreen Hamoudeh, 2024 PharmD candidate.
According to estimates calculated by the U.S. Census Bureau's annual American Community Survey, 54,665 Milwaukee residents, or 9.3% of the city's population, were uninsured in 2020. The Centers for Disease Control and Prevention's localized health data initiative called PLACES estimates the rate of adults without health insurance in Milwaukee was as high as 17% in 2020. In 2022, SCU provided 833 medical visits to 267 uninsured patients.
SCU purchases medications through the Milwaukee Free and Community Clinic Collaborative and provides them to patients at no cost. The clinic also partners with Ascension Rx Pharmacy to provide medications at low or no cost to patients through use of the national charitable medication distributor Dispensary of Hope (DOH) and direct billing to SCU for medications that are not available through DOH. Ascension also provides free laboratory services for patients.
The clinic aims to provide an enhanced learning experience for student volunteers through the lenses of structural competency and cultural humility. "A big focus is making sure medical students are aware of social determinants of health and how that impacts our patients," says Sophia Ly, 2026 MD candidate and SCU Director of Medical Student Volunteers. "Students gain patient care experience, but they also witness the hoops people have to jump through to get access to medications or lab work. They learn how long these processes are for those who are underserved, especially populations of color."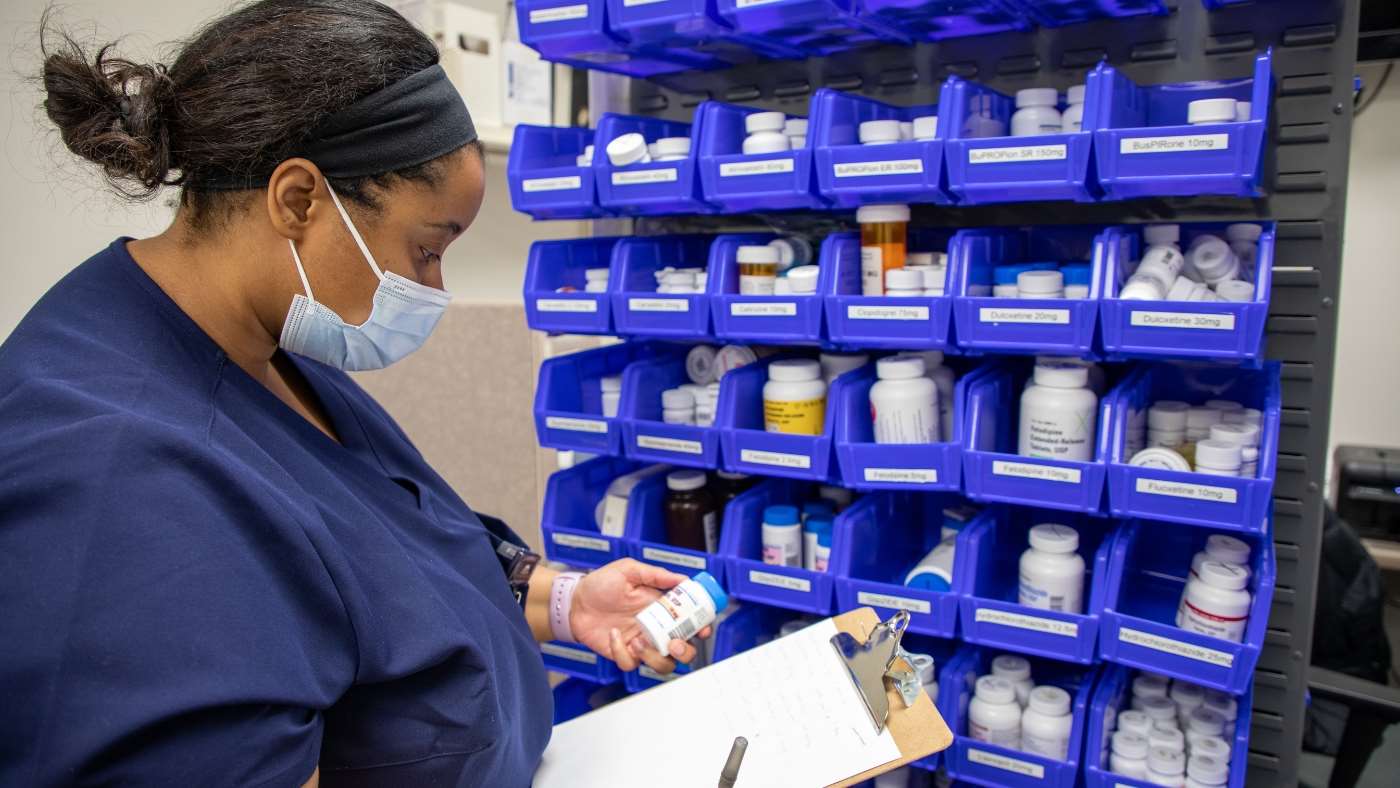 Megan Dogra, 2025 PharmD candidate, was drawn to become the SCU Director of Pharmacy Student Volunteers because of the patient population that SCU serves and the substantial impact on the Milwaukee community. While gaining firsthand patient interaction opportunities, students are also seeing the real-world impacts of topics they're learning about in the classroom.
"I'm learning how much of an issue medication shortages and medication prices are. I was a little blindsided to that – thinking that when a physician prescribes a medication, usually a patient should just be able to get it," recalls Dogra. "But oftentimes there are additional barriers associated with that, and I think SCU definitely does a good job in terms of helping patients overcome those obstacles and ultimately ensuring that they get the care they need."
Hamoudeh adds that this experience has helped her think on her feet, because topics learned in the classroom might not develop as expected when working with real patients: for example, a pharmacy student might not have access to a patient's medication history.
SCU provides an opportunity for interprofessional education, with pharmacy students and medical students collaborating to provide the best care possible for patients. Dogra says pharmacy students learn about the process of a physician prescribing and a pharmacist approving medications, what obstacles can get in the way, and how to create an open channel of communication.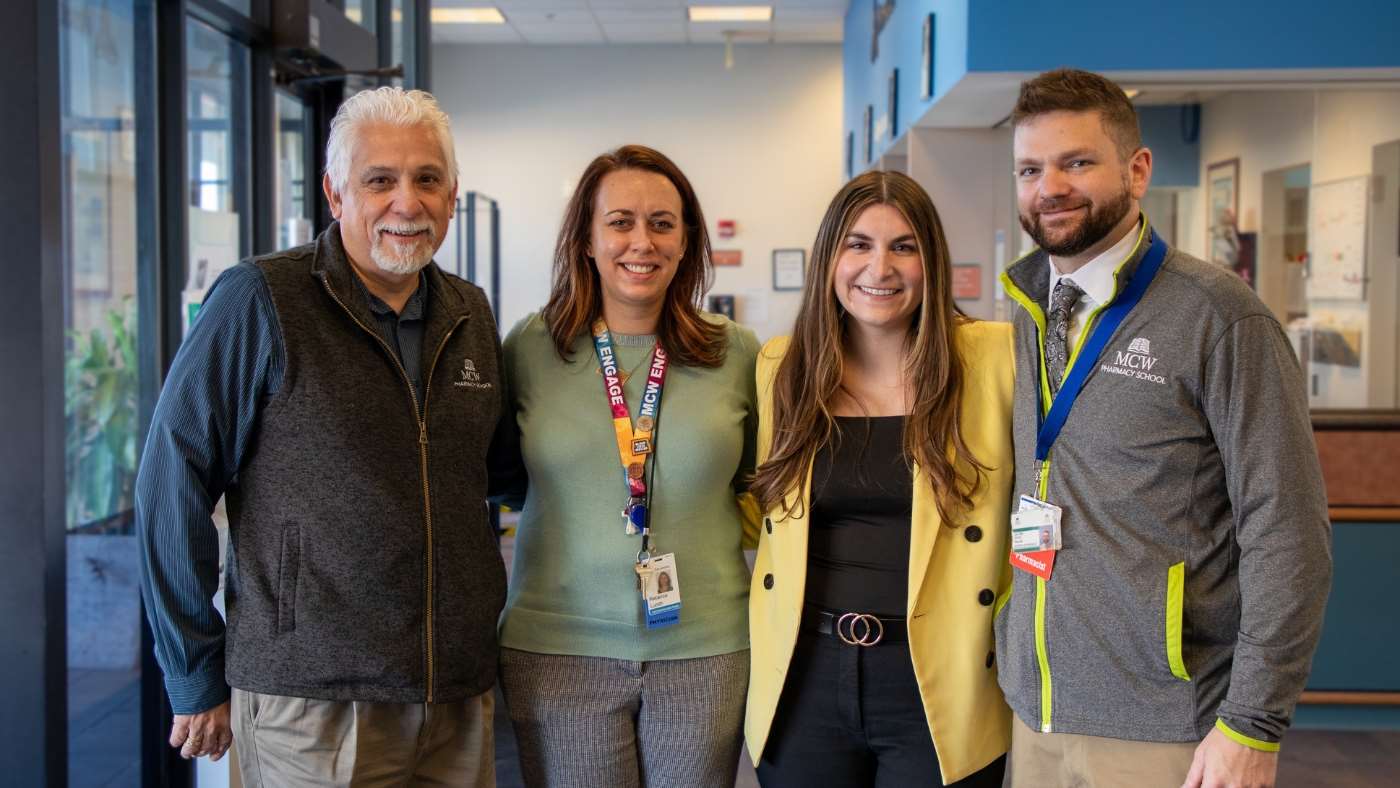 "Pharmacy students are practicing medication histories and medication counseling, so medical students are learning from their pharmacy school peers about that," says Rachele Harrison, PharmD, MEd, an assistant professor at MCW and co-director of the SCU pharmacy program. "We have medical students in the dispensary room helping create labels for prescriptions, so they're learning about the function of different medications and codes used on prescriptions, for example 'b.i.d.' which means twice daily."
Hundreds of medical and pharmacy students volunteer to provide care under the supervision of faculty, as well as dozens of volunteer physicians and pharmacists.
"Volunteering here is a great opportunity to have some connections with the students and other professionals," says Jake Dyer, PharmD, an assistant professor at MCW and co-director of the SCU pharmacy program. "I find it really rewarding to be able to interact with students and have topic discussions between patients."
"From the student perspective, it's valuable for them to experience working with a vulnerable population without insurance and learning how the system works. They're also learning about the additional barriers and socioeconomic factors that patients are facing," adds Dr. Dyer.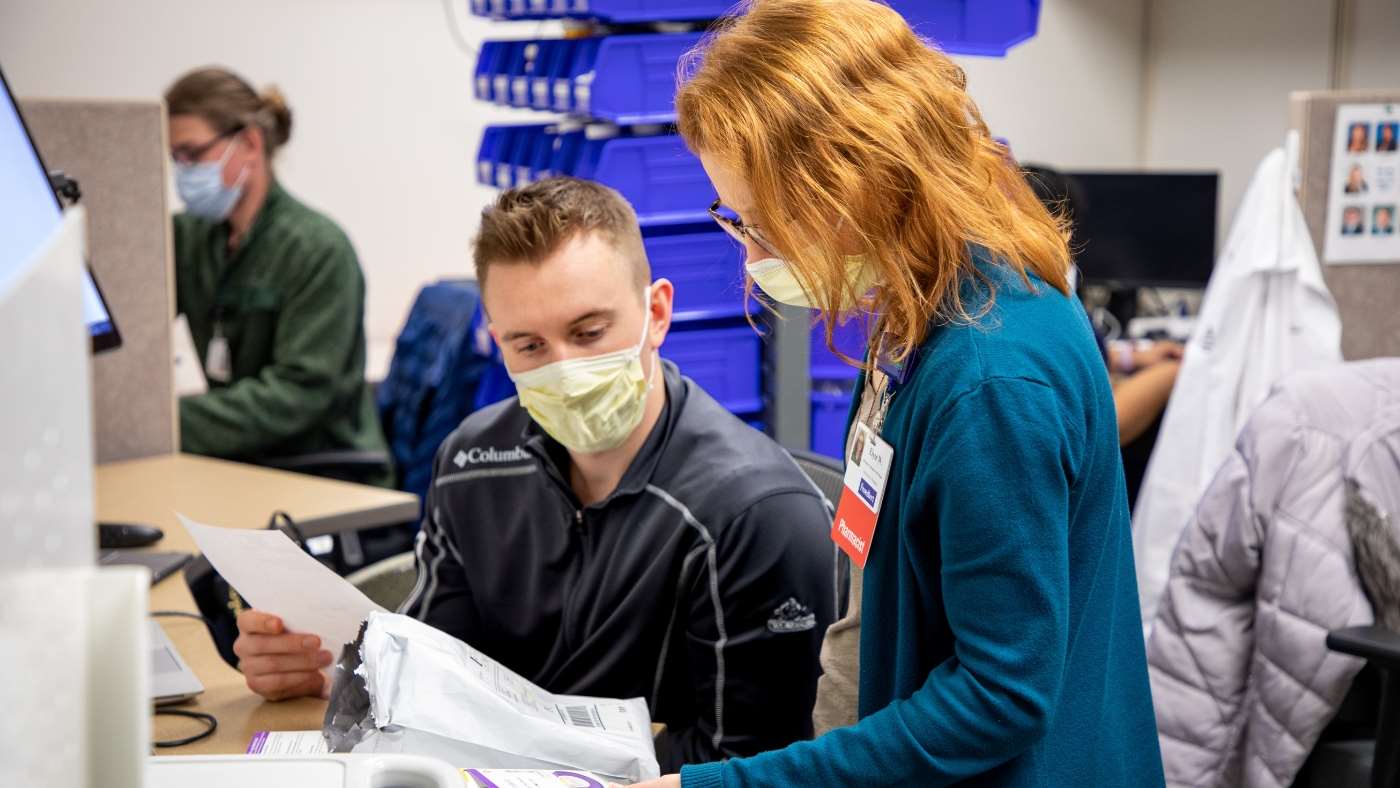 In 2022, SCU attained the Wisconsin Association of Free and Charitable Clinic (WAFCC) Silver Seal of Excellence, recognizing its commitment to free clinic best practices and quality care provided to the underserved. It also earned the National Association of Free & Charitable Clinics bronze award for quality standards and was awarded the Medical College of Wisconsin's President's Community Engagement Award.
Interested in volunteering for SCU?
The Saturday Clinic for the Uninsured is looking for volunteers, including MCW medical and pharmacy students and pharmacist and physician preceptors. Please reach out to one of our contacts for more information and to sign up:
Physicians and pharmacists: contact SCU Clinician Director, Stephen Gebbia, at sagebbia@mcw.edu
MCW medical students: contact the SCU Director of Medical Student Volunteers, Sophia Ly, at sly@mcw.edu
MCW pharmacy students: contact the SCU Director of Pharmacy Student Volunteers, Megan Dogra, at mdogra@mcw.edu
Interested in supporting SCU?
If you would like to support the work of SCU with a donation, please visit the online donation form. Under "Gift Designation," select "Other" and type "The Saturday Clinic for the Uninsured" in the box for special instructions.