Saturday Clinic for the Uninsured
Saturday Clinic for the Uninsured provides quality, ongoing, and free primary health care to the medically uninsured population in the city of Milwaukee. The Saturday Clinic is unique to other clinics because medical students are in charge of day-to-day operations in addition to patient care and education.
The clinic is located at 1121 E. North Ave., at the corner of North Ave. and Humboldt. There is street parking and a lot adjacent to the building.
Patients at the Saturday Clinic are seen at 8:00 am or 10:00 am, depending on when they arrived. We encourage patients to arrive between 6:00-6:30 am in order to ensure that they are among the limited number of patients that can be seen on a given Saturday as per physician availability.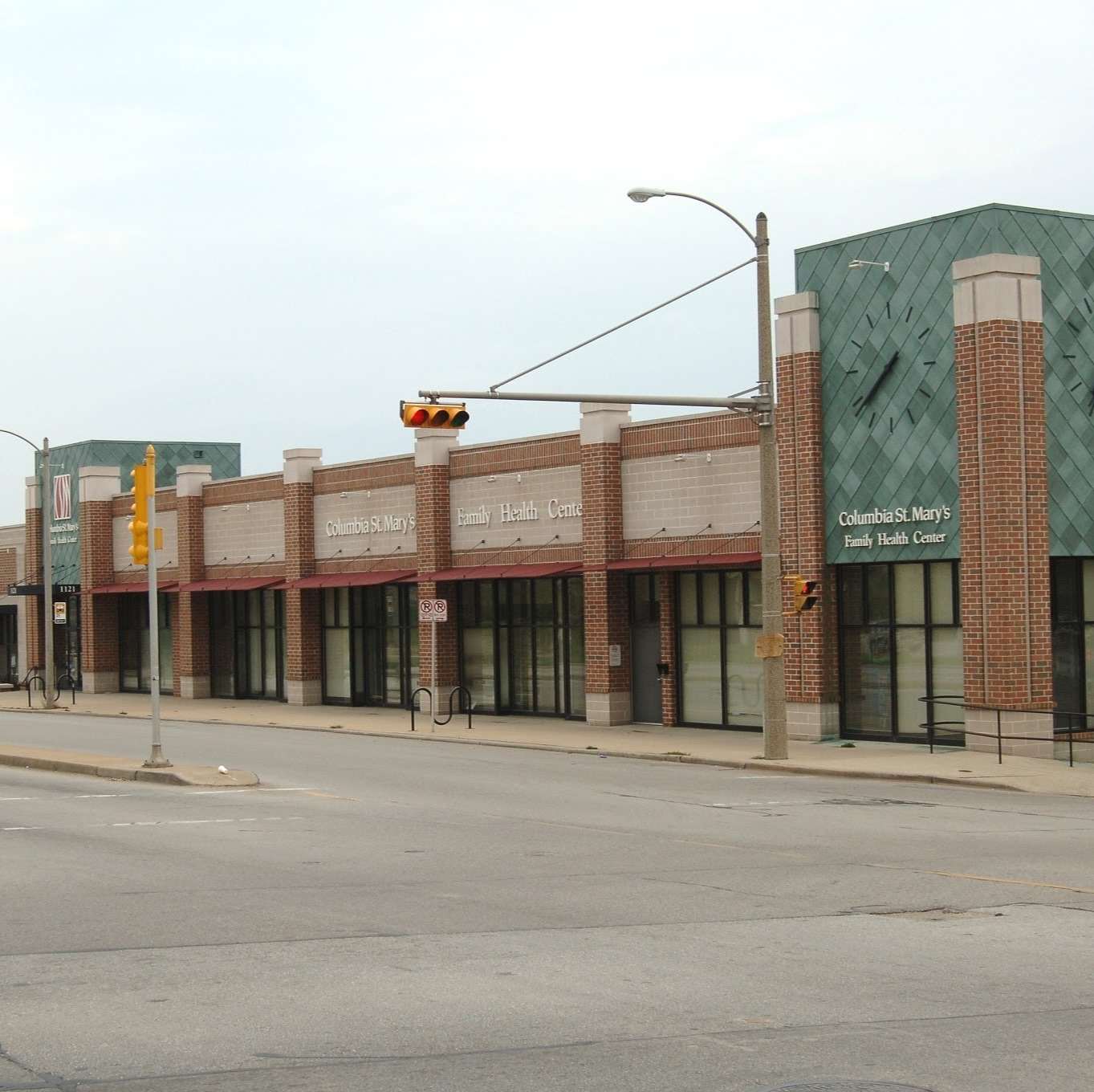 Services Provided & Patient Population
The clinic, which is open fifty weeks a year, regularly sees 15 to 25 patients per Saturday on a first come, first serve basis. It is not unusual for patients to wait outside the clinic starting earlier than 7:00 am to ensure that they are seen.
We see patients who attest to the fact that they have NO insurance coverage. Unfortunately, we cannot see patients who have partial coverage, including Medicare, Medicaid, BadgerCare, GAMP, or Title 19 insurance.

We do provide services for children by appointment on the second and fourth Saturday of every month. Please call the clinic phone at (414) 588-2865 to make a pediatric appointment.

We do not provide prenatal care.

We can provide interpreter services in some instance, so language barriers can be worked around in many circumstances. We use translator services from Columbia St. Mary's and it often take many hours for them to come in.

We provide basic primary care to many of our patients. We manage chronic conditions that would be managed in a general practitioner's office as well as acute illness. Examples of services we can provide include:
Routine health maintenance physicals including Pap Smears
Acute illness assessment/treatment
Follow-up care for injuries and accidents
Management of chronic health conditions
Routine laboratory work
Random glucose (immediate finger stick)
STD screening, including HIV testing
EKGs
Biopsies (on a limited basis, depending upon physician comfort)
limited referrals
prescription refills,
labs, x-rays and employment-requested physicals.


Additional Clinic Information
Medication Payment Policy (PDF)

For additional Non-MCW Affiliated Health Resources, visit the Impact 2-1-1 website.

Awards
2016 President's Community Engagement Award - MCW
2007 Humanitarian in Medicine Award from the Milwaukee Academy of Medicine

Partners
Department of Family and Community Medicine, Medical College of Wisconsin
Columbia St. Mary's and Family Health Center
Seton Pharmacy

Funding Sources
Keenan Foundation
Bostik Findley, Inc.
Catholic Community Foundation
ProAssurance/PIC Wisconsin Employee Trust Endowment Fund
Helen M. Cudahy Trust

2018 Clinic Managers
Board Chair–Austin Greenwood
Policy Chair–Gerilyn Olsen
M1/M2 Scheduler–Anjali Goswami
M3/M4 Scheduler–Minhi Kang
Physician Scheduler–Jacob Schreiner
Clinical Continuity Track Manager–Evan Yang
Outreach and Technology Manager–Kristen Kaiser
Referrals Manager–Ryan DeAngelis
Referrals Manager–Claudia Ramsey
Pharmacy Manager–Megan Maurina
Laboratory Manager–Emily Horecki
Clinic Day Coordinator–Meg Cory
Contact Us
Saturday Clinic for the Uninsured
1121 E. North Ave.
Milwaukee, WI 53212
(414) 588-2865