Saturday Clinic for the Uninsured
Saturday Clinic for the Uninsured is a primary care clinic run by medical and pharmacy students that offers free health services to the uninsured patients of Milwaukee. Under faculty supervision, medical & pharmacy students are responsible for day-to-day operations and participate in providing patient care and education.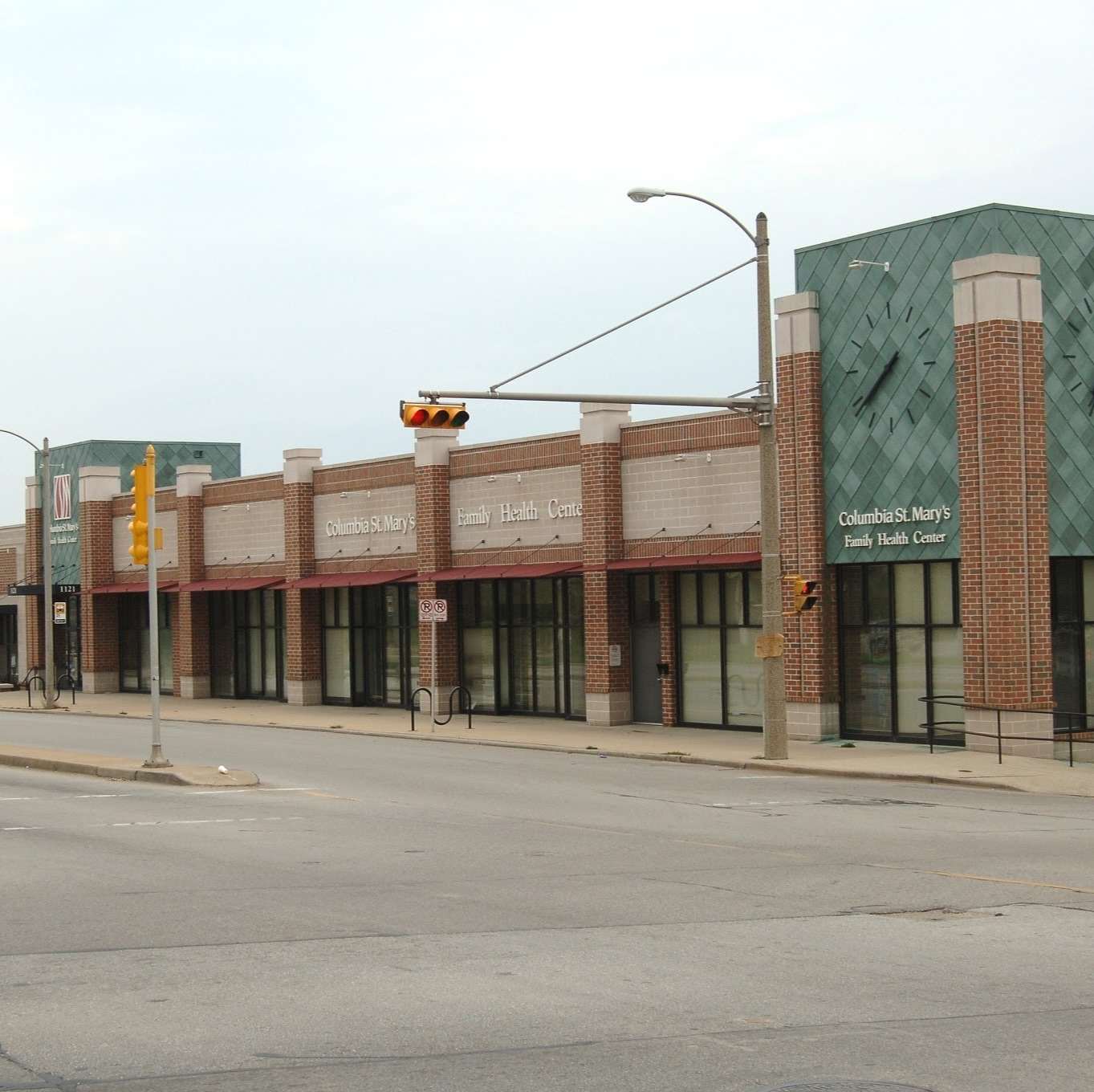 Visiting the Clinic
The clinic is located at 1121 E. North Ave., at the southeast corner of North Ave. and Humboldt Ave. in the Ascension Columbia St. Mary's Family Health Center.
There is street parking and a parking lot adjacent to the building.
The clinic is open almost every Saturday of the year. Appointments are available between 8:00-11:00 am. Patients are encouraged to call and schedule. Walk-ins may be seen if appointments are available, but are not guaranteed to be seen that day and may have to be scheduled for another week.

Services Provided & Patient Population
The clinic regularly sees 10 to 15 patients per Saturday.
We see patients who attest to the fact that they have NO health insurance coverage. Unfortunately, we cannot see patients who have partial coverage, including Medicare, Medicaid, BadgerCare, or Title 19 insurance.
We do provide services for children without health insurance by appointment. Please call the clinic phone at (414) 588-2865 to make a pediatric appointment.
We do not provide prenatal care. However, if you have questions about prenatal care, please call our phone number and we can assist with resources.
We can provide interpreter services to address language barriers.

We provide basic primary care to many of our patients. We manage chronic, as well as, acute illness. Examples of services we can provide include:
Routine health maintenance physicals and screening including Pap Smears
Employment physicals
Acute illness assessment/treatment
Follow-up care for injuries and accidents
Management of chronic health conditions such as high blood pressure, diabetes, and asthma
Prescription medication refills
Pharmacy consults
Social work consults
Routine laboratory work
Sexually transmitted infection screening, including HIV testing
EKGs
Biopsies (on a limited basis, depending upon physician comfort)
We also offer several in-house specialty services by appointment only including:
Gynecology – Women's Health Exams
Ophthalmology – Eye Care
Psychiatry & Mental Health Services
Dermatology – Skin Care
Allergy
Rheumatology
Endocrinology
Neurology
Please note, this list is subject to change. For the most updated list of specialty services offered at our clinic, please call our clinic (414) 588-2865. In some cases, if a specialty service at SCU is not available, we can refer out to other clinics in the area which may offer that service.
Additional Resources
Additional Free Clinics and Health Resources
Additional Free Clinics and Health Resources
Awards
Awards
2016 President's Community Engagement Award - MCW
2007 Humanitarian in Medicine Award from the Milwaukee Academy of Medicine
Partners
Partners
Department of Family and Community Medicine, Medical College of Wisconsin
School of Pharmacy, Medical College of Wisconsin
Ascension Columbia St. Mary's Hospital and Family Health Center
Ascension Wisconsin Pharmacy
Funding Sources
Funding Sources
Antoinette A. & Matthew Keenan Endowment
Catholic Community Foundation
Helen M. Cudahy Trust
2019 Clinic Managers
2019 Clinic Managers
Board Chair – Thomas Ritter
Director of Policy & Finance – Benjamin Liu
Director of M1/M2 Volunteers – Jakara Griffin
Director of M3/M4/CC Volunteers – Alex Kerschner
Director of Physician Volunteers – Emily Hendrickson
Director of Clinical Continuity Track – Samira Samant
Director of Outreach and Technology – Srisha Kotlo
Directors of Referrals – Arianna Bradley & Brenna Kelly
Directors of Medication Dispensary – Abel Chinos & Molly Schmidt
Director of Laboratory – Scott Lamm
Director of Clinic Day Operations – Neehal Shukla
2020 Clinic Managers
2020 Clinic Managers
Allison Whorton
Hayley McDaniel
Edward Salem
Dan Sweeney
Marie Balfour
Sandra Okoro
Alejandra Rodriguez
Enrique Martinez
Gifty Marfowaa
Hannah Racicot
Hayley McDaniel
Jesse Maguire
Marvin Lu
Spenser Marting
Contact Us
Saturday Clinic for the Uninsured
1121 E. North Ave.
Milwaukee, WI 53212
(414) 588-2865