Medical College of Wisconsin Critical Care Medicine Fellowship
The Critical Care Medicine Program at the Medical College of Wisconsin is a two-year program designed to achieve competence in the basic and clinical aspects of critical care medicine.
Welcome from the Program Director, Rahul Nanchal, MD
Welcome and thank you for your interest in the critical care medicine fellowship program at the Medical College of Wisconsin. Aspiring future fellows frequently ask, "What sets your program apart?" or "What is special about your program?" While we strive to provide a fantastic clinical and educational experience such that by the end of their training period our fellows can competently handle critical illness and injury of all flavors, we do have a secret ingredient, one we hope brings zest to everyone interested in pursuing a critical care fellowship. This special element is our collective emphasis on creating master physiologists, critical thinkers, expert diagnosticians and incredible teachers. Whether through formal didactic lectures, learning on rounds,informal email threads or over a glass of cold beer after work, you will frequently find faculty and fellows engaged in robust conversations dissecting the "why" behind everything. The environment we create breeds infectious enthusiasm. We let the fellows lead afternoon rounds to pass on this passion to the residents and medical students. Our ethos is reflected in our fellows winning numerous teaching awards from the house-staff and medical students. We invite you to be a part of this transformational culture.
About the Fellowship
Our ACGME-accredited program in Critical Care Medicine is open to graduates of internal medicine residency programs. Fellowship is two years in length, and fellows are expected to sit for the ABIM Critical Care Medicine boards at the completion of training. The two primary training sites are Froedtert Hospital, a large 536-bed tertiary care referral center and one of Vizient's top 10 academic medical centers, and the Zablocki VA Medical Center, one of the premiere VA clinical sites in the country.
Critical Care
An important strength of the training program is the presence of a closed, 26-bed primary Medical Intensive Care Unit Service at Froedtert Hospital and an 18-bed closed Medical Intensive Care Unit at the VA Medical Center. Overall responsibility for direction and implementation of patient care on this service rests with the Critical Care staff and the Fellow who acts in a key junior attending role. There are separate dedicated nightfloat blocks at Froedtert Hospital and the VA Medical Center. Fellows will rotate through other ICUs including Surgical/trauma Intensive Care Unit, the Neurointensive Care Unit, Cardiovascular Intensive Care Unit and Transplant Intensive Care Unit during their elective critical care time.
Extensive procedural experience is assured through simulation and direct bedside supervision including placement of central and arterial lines, small and large bore chest tubes, thoracentesis/paracentesis, indwelling tunneled pleural catheters, bronchoscopy and bedside tracheostomy, to name a few, as are the fundamental principles of hemodynamic monitoring and stabilization of critically ill patients. Strong emphasis is placed on proficiency in the use of bedside point of care ultrasound (POCUS) for use in diagnostic and clinical decision making. There is also opportunity to gain proficiency in managing various types of mechanical life support including V-V and V-A ECMO, LVADs/RVADs and total artificial hearts as well as extraventricular drain and ICP monitoring, among many others.
At the core of these experiences is a conscious and methodical curriculum aimed at developing master clinicians rooted in principles of physiology, critical thinking and rigorous analysis of evidence based medicine.
Didactics
Core Series
In the first two months of training, fellows will attend core sessions focusing on the most common disorders encountered in critical care, ventilator management, hemodynamics, key topics in physiology, and the basics of critical care echocardiography. New fellows also attend workshops on various ICU procedures, airway management, bronchoscopy and pulmonary function testing during an orientation block held in the first two weeks of July; all clinical duties are excused during this time.
Friday Conference
Each Friday fellows attend a dedicated and protected educational conference built around a three year curriculum in Pulmonary and sleep medicine, Critical Care and board review. Lectures are presented by the department's faculty in addition to numerous guest lecturers providing focused expertise in their area of clinical excellence.
Advanced Critical Care Physiology
One of the primary goals of our training is to inculcate fellows with a deep appreciation and understanding of the complex physiology of critical illness. Thus, we hold monthly sessions on various physiology topics that include a mix of lecture, interactive learning, and bedside teaching. Selected topics include cardiopulmonary interactions, optimizing PEEP, abdominal pressure and its contribution to cardiac and pulmonary physiology, and cerebral blood flow regulation. Our teaching faculty regularly present physiology-focused "chalk talks" at the bedside or immediately after rounds, thereby solidifying these concepts in real time with real patients.
Echocardiography
We are in the process of expanding our existing didactic sessions into dedicated 2-week rotations in critical care ultrasound and critical care echo (CCE). Our goal is to have all Pulmonary and critical care medicine fellows who graduate after 2020 to have sufficient CCE training to sit for the National Board of Echocardiography CCE boards.
Our current curriculum includes a mix of lectures and hands-on training focusing on cardiac and pulmonary applications of ICU ultrasonography. Advanced topics are introduced after fellows have mastered the fundamentals. In teaching CCE, we regularly integrate cardiovascular physiologic principles. Accordingly, we seek to equip fellows with more than technical competence, but we also want fellows to integrate CCE findings into the "big picture" of the patient.
Journal Club
With faculty mentorship, fellows regularly lead critical appraisal of key literature. Various formats are used including a "pro vs con" debate.
Morbidity and Mortality
Held monthly, fellows present one or more cases that highlights a patient safety issue and reviews opportunities for continuous quality improvement.
Teaching
The fellows are expected to play an active role in teaching and training of students and house staff at the Medical College of Wisconsin. This includes formal lectures and informal conferences in both Pulmonary, Critical Care & Sleep Medicine.
Our faculty are highly invested in the education and professional development of fellows and other trainees. As such, they have been honored with numerous teaching awards across campus, and the medical ICU rotation at Froedtert is frequently chosen by the internal medicine residents as the best teaching service in their training. Moreover, fellows consistently cite the clinical teaching in our ICUs as one of the program's greatest assets; faculty are valued for their expertise, their accessibility, and their commitment to educating the next generation of intensivists.
In this tradition, fellows' teaching skills are also nurtured. Fellows are given graduated teaching and leadership responsibilities during ICU rotations. Our program has a fellows-as-teachers curriculum that is intended to provide fellows with clinical teaching skills and more broadly applicable skills in ICU team leadership and supervision.
Finally, fellows have a role in educating one in another through our various didactic activities.
Research
Fellows are encouraged at all stages of their training to participate in investigative projects and are expected to become associated with research being done in Pulmonary, Critical Care & Sleep Medicine or related divisions and departments.
Dedicated research blocks are provided during the second and third year of training. Several well-equipped laboratories are associated with the Division, including the Cardiovascular Research Center and the Pulmonary and Physiology Laboratories at the VA Medical Center.
A monthly "research in progress" (RIP) conference is attended by faculty and fellows. Fellows are taught basics of clinical research, trial design, medical and abstract writing and guided through the formulation of clinical questions. This conference provides a forum for fellows and faculty to update the division on currently running trials, ask and answer questions and be an avenue for fellows to join ongoing projects.
Our division has a dedicated cadre of outstanding research coordinators, and thus fellows can be supported in protocol development, IRB submission, and data collection and organization. Moreover, the Department of Medicine supports fellows' research in other ways, such as by supporting free in-house biostatistical consultation services and centralized grant application processes.
Our recent fellows routinely present abstracts and posters at national meetings, and there are opportunities to develop large projects with the goal of peer-reviewed manuscript publication. In addition, fellows have successfully written textbook chapters and review articles during their research time.
Procedures
Fellows have myriad opportunities to enhance their procedural skills. Our fellows perform endotracheal intubation on nearly all our ICU patients and gain comfort with mask ventilation, direct laryngoscopy, video laryngoscopy, and other airway adjuncts. Obviously, opportunity abounds for central venous access, arterial catheters, thoracentesis, paracentesis, small bore tube thoracostomy, and lumbar puncture.
Bronchoscopy experience is gained through a combination of urgent procedures in the ICU and scheduled outpatient bronchoscopies at both Froedtert and the VA.
We provide on-site simulation for these procedures during orientation. Because trainees come to our program with varying experiences and comfort with procedures, we provided mentored practice with attending supervision until fellows are competent to perform procedures independently.
For interested fellows, there are opportunities to gain additional experience with percutaneous tracheostomy, surgical chest tubes, and PleurX catheter placement.
Rotations and Sample Schedules
Year 1 – Critical Care Medicine
First-year fellows will rotate through core ICU rotations at Froedtert at Zablocki VA and serve as the primary fellow in the medical ICU's at both sites. In addition, fellows will have additional required ICU rotations, at least one bronchoscopy rotation, and at least one month of protected research time to begin scholarly projects. Fellows are given 3 weeks of vacation and 1 week of educational leave per year.
Fellows rotate in half-month blocks (typically the 1-15 and the 16-30/31 of each month).
Required rotations
Froedtert Hospital MICU
This MICU sees a number of common medical critical care issues including sepsis, respiratory failure, and circulatory shock. In addition, as the referral center for the Froedtert network, we see a number of unique specialty-specific disorders as would be expected for in academic tertiary critical care.
There are two fellows on service who alternate long call days. A night float fellow covers Sunday through Thursday night. On Friday and Saturday, one of the fellows takes an in-house 24+4 hour overnight call. First-year fellows will spend approximately 2 months on the Froedtert MICU service.
Zablocki VA MICU
The VA MICU is also a referral center for much of Wisconsin and northern Illinois. Common reasons for ICU admission include respiratory failure and shock, but the VA also gives fellows exposure to unique populations, such as spinal cord injury patients.
There is only one fellow on service. Fellows are expected to arrive at 7:00 am and are permitted to leave after signout rounds, as long as clinical work is completed for the day. Nights are typically covered by an in-house night float fellow. Occasionally, there will not be a night float fellow, and the ICU fellow will also take 3-4 nights of home call during Weekends consist of home call and are covered by the primary VA MICU fellows and other fellows in the Pulmonary-Critical Care program. First-year fellows will have approximately 2 months of VA MICU time.
Night float
Fellows take in-house call from 7:00 pm to 7:00 am from Sunday night through Thursday night. Each training site (Froedtert and VA) has a night float fellow. First-year fellows should anticipate 1-2 months of night float.
Bronchoscopy
Fellows will complete an outpatient bronchoscopy rotation with the Pulmonary-Critical Care faculty. Fellows can anticipate having a sufficient number of procedures to sit for the boards (at least 50) by the end of their first year of training.
Aurora St. Luke's
Fellows may rotate at one of the other major referral centers in Milwaukee, St. Luke's hospital on the south side. This rotation includes a mix of ICU consultative work and inpatient pulmonary consults.
VA Surgical ICU
This rotation is housed in the same mixed-use ICU as the VA MICU rotation. Fellows are exposed primarily to post-cardiac and post-vascular surgery populations but may see critically ill patients from other surgical disciplines as well. There is no home or in-house call on this rotation.
Year 2 – Critical Care Medicine
The second year of fellowship is dedicated to building expertise in medical critical care, completing additional required rotations, and rotating through various electives. For fellows interested in pursuing more opportunities for research or other scholarship, the second year schedule offers greater flexibility and protect time if desired.
Additional required rotations
Froedtert Trauma and Surgical ICU
Because Froedtert is Milwaukee's only level 1 trauma center, the T/SICU is a busy service with a mix of major trauma and critically ill postoperative patients. Critical care medicine fellows are typically paired with a surgical critical care fellow and do not take call on this rotation.
Froedtert Cardiovascular ICU
The CVICU cares for critically ill patients with advanced heart failure, for post-surgical cardiac and vascular patients, and for all patients on ECMO and other circulatory support devices, such as LVAD's or total artificial hearts. Fellows should anticipate a busy clinical service and may be expected to work nights and/or weekends.
Froedtert Neurosciences ICU
Froedtert is a dedicated stroke center, the home of a very active neurointerventional program, and a high volume neurosurgical referral center. Fellows gain an experience in managing patients with traumatic brain injury, major stroke syndromes, subarachnoid hemorrhage, and other common neurologic disorders.
Elective rotations. Electives include the following. Fellows are typically not taking call or working nights during these rotations:
Subspecialty radiology, such as cardiothoracic or neuro-radiology
VA procedure and bronchoscopy service
Various internal medicine subspecialty consults (transplant infectious disease, critical care nephrology)
Pediatric and/or neonatal ICU at Children's Hospital of Wisconsin
Transplant ICU
ICU administration and leadership
Critical care nutrition
Respiratory services
Palliative medicine
Sample schedule

Frequently Asked Questions
When will you start reviewing applications?
We start reviewing after ERAS opens, mid-July.
When will you stop reviewing applications?
We stop reviewing applications by mid-September.
When do you interview candidates?
We interview in the months of September and October.
How many fellowship spots are available?
We have 1-2 positions per year.
Do you accept applications outside of ERAS?
No, we do not accept applications outside of ERAS.
Critical Care Medicine Fellows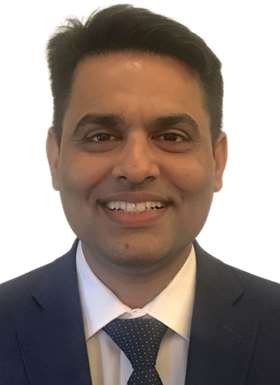 Harpreet Singh, MD
Fellow (1st Year), Critical Care Medicine
Medical School: Government Medical College Amritsar, India; Residency: Beth Israel Lahey Health, Mount Auburn Hospital, Harvard University. Cambridge, MA
John Roddy, MD
Fellow (2nd Year), Critical Care Medicine
Medical school: Medical College of Wisconsin, Milwaukee, WI; Residency: Medical College of Wisconsin, Milwaukee, WI
Combined Adult-Pediatric Critical Care Fellow
Besma Jaber, MD
Fellow, Combined Adult-Pediatric Critical Care
Medical School: University of Minnesota, Minneapolis, MN; Residency: Medical College of Wisconsin (Combined Med-Peds). Milwaukee, WI
Contact Us
Pulmonary and Critical Care Fellowship
Medical College of Wisconsin
Hub for Collaborative Medicine, 8th Floor
8701 Watertown Plank Rd.
Milwaukee, WI 53226
Fellowship Coordinator
Gabby Zeinert
(414) 955-0437
(414) 955-0093 (fax)
gzeinert@mcw.edu