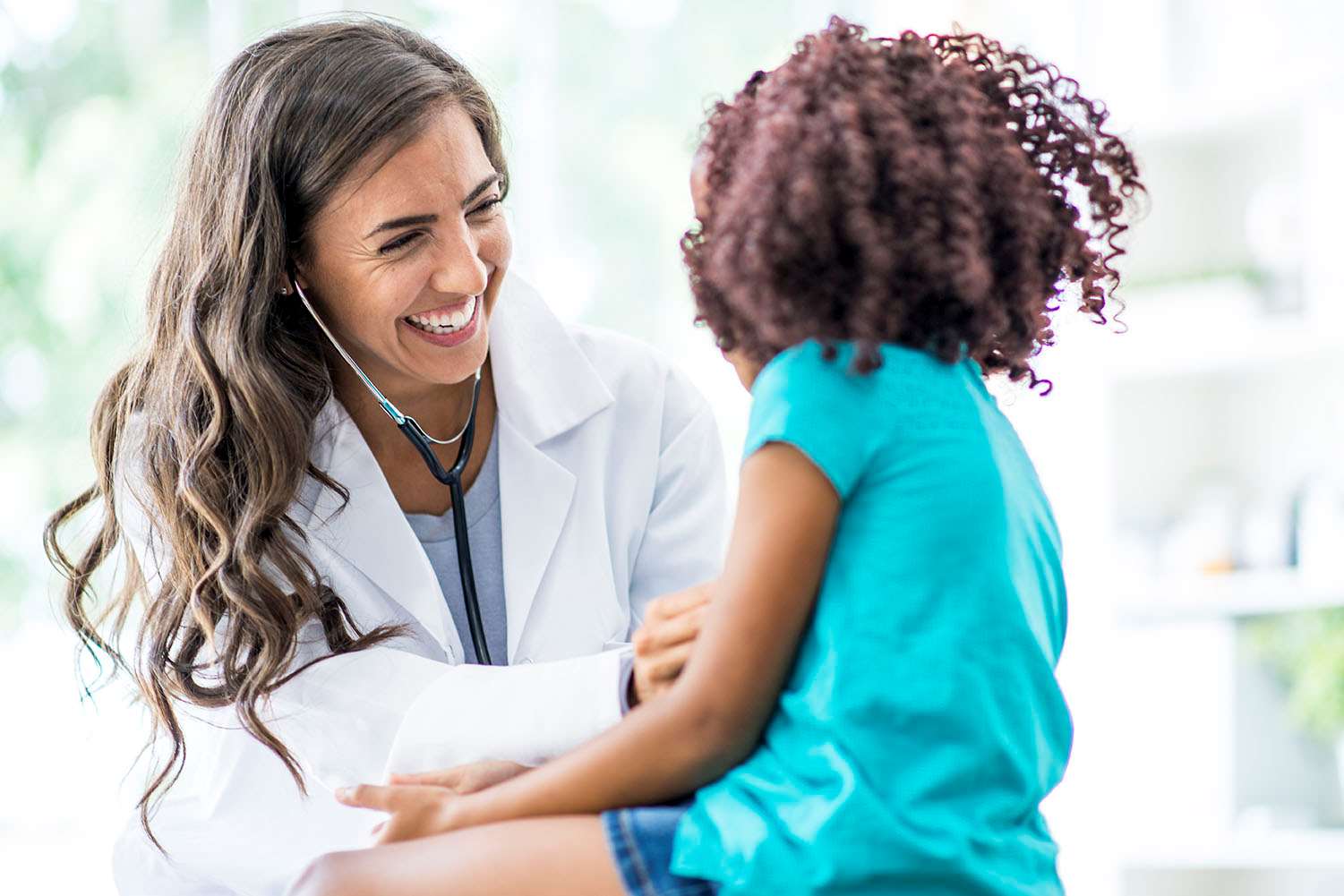 Child Neurology Residency
Thank you for your interest in our Child Neurology residency program through the Medical College of Wisconsin. Our goal is to train passionate child neurologists who will go on to be involved in a lifetime of excellence in patient care, academics and research.
In keeping with work force trends suggesting the evolving training needs of Child Neurologists, we are excited to announce a new Child Neurology training pathway which blends one year of pediatrics training, one year of neuroscience research, and three years of Child Neurology training.
In an innovative new program, trainees will complete a preliminary year of pediatrics followed by a neuroscience research year prior to beginning three years of clinical pediatric neurology training. With this model, we hope to help jump start trainee's research interests which can then be pursued as time permits through the clinical neurology years while maintaining eligibility to sit for the American Board of Psychiatry & Neurology boards. Additionally, this responds to the growing movement in child neurologists feeling they do not need to be eligible for the American Board of Pediatrics certification examination.
Residency Information
Program at a Glance
Neurology Faculty
There are ten child neurology faculty in the Division of Pediatric Neurology at the Medical College of Wisconsin that are each fully involved with the residency and fellowship programs. We have a broad range of sub-specialties amongst our faculty with multiple research interests. If you would like more information about our prestigious faculty members, there is a small biography for each faculty member on the Neurology Faculty page.
If you would like more information about our prestigious faculty members, there is a small biography for each faculty member on the Neurology Faculty page.
Policies
Policies (PDF)
Prerequisites for Appointment into Child Neurology 5 Year Combined Program
Hold an MD Degree or accepted equivalent:
US or Canadian medical school graduates: passing score for USMLE1 or NBOME1
Graduates of US or Canadian Osteopathic schools: passing score USMLE1 or NBOME1
International Graduates: must have current ECFMG certificate
Have registered and applied for the Child Neurology Program through the ERAS (Electronic Residency Application Service) and NRMP (National Resident Matching Program)
Must meet all ACGME program requirements for entrance.
Candidates must successfully complete a personal interview
Benefits, Accreditation and Funding
Benefits
For a listing of benefits as well as more information about institutional policies, please refer to the Medical College of Wisconsin Affiliated Hospitals website.
Accreditation
First accredited in 1990, the Medical College of Wisconsin Child Neurology Fellowship Program received five years of full accreditation in 2012 by the Accreditation Council for Graduate Medical Education (ACGME). Affiliated with Children's Wisconsin, our Neuroscience Program has been ranked among the top 50 national centers by U.S. News & World Report. Additionally, the National Association of Epilepsy Centers (NAEC) has recognized the Medical College of Wisconsin Pediatric Epilepsy Center as a Level 4 Center which recognizes our exceptional facilities and capabilities in medical and surgical evaluation and treatment for patients with complex epilepsy.
Neurology Training Program Structure
PGY1: full time preliminary year in pediatrics
PGY2: Dedicated neuroscience research year with continued continuity clinic and didactics
PGY3-PGY5: neurology clinical years
In the neurology training years (PGY3, PGY4, PGY5): 12 months are spent rotating in adult neurology with the remainder of the 24 months dedicated to practicing child neurology and elective rotations as per ACGME & American Board of Psychiatry & Neurology (ABPN) requirements.
Timing of pediatric and adult neurology months:
In our residency program, we blend the adult neurology months over the three-year period of neurology training (PGY3, PGY4, PGY5) rather than doing all twelve months in PGY3 year.
However, most residents typically opt to complete the majority of required inpatient adult months in their PGY3 year and tend to focus more on outpatient/elective adult neurology months in their PGY4 and/or PGY5 year.
Typical Schedule
Example of a typical block schedule for a resident in the neurology years. (Please note: individual schedules may vary)
PGY3
Adult inpatient neurology wards – 3 months
Adult inpatient neurology consults – 3 months
Adult neurology Clinic – 3 month
Children's Wisconsin inpatient neurology consults – 1 months
Children's Wisconsin outpatient neurology clinic – 2 months
PGY4
Children's Wisconsin inpatient neurology consults – 6 months
Children's Wisconsin outpatient neurology clinic – 2 months
Child Neurology electives – 1 months
Child Psychiatry – 1 month
Adult neurology Elective – 3 months
PGY5
Children's Wisconsin inpatient neurology consults – 1 months
Children's Wisconsin child neurology outpatient/elective – 7 months
Children's Wisconsin neurophysiology and sub specialty rotations – 4 months
Comprehensive Neuroscience Center at Children's Wisconsin and MCW
At Children's Wisconsin, we strive to provide that highest level of multidisciplinary care for a wide range of pediatric neurological conditions. Using our state-of-the art facilities, we bring our pediatric specialists under one umbrella and integrate both inpatient and outpatient care.
At Children's Wisconsin, we have a dedicated 21-bed pediatric neuroscience unit. This includes a self-contained, 12-bed Pediatric Epilepsy Monitoring Unit built with state-of-the-art, all-digital, video-EEG equipment. The Pediatric Epilepsy Monitoring Unit operates 24 hours a-day, seven days a week. The unit is staffed by a team of dedicated physicians, nurses and EEG technicians who specialize in pediatric epilepsy. We have an on-site inpatient EEG lab and outpatient EEG lab. We use advanced techniques such as functional MRI (fMRI) to enable noninvasive mapping of language and motor function as assist with specialized diagnoses and monitoring. The Pediatric Comprehensive Epilepsy Program at the Neuroscience Center is one of the leading epilepsy surgery programs in the country and does epilepsy surgery in children of all ages from infancy to young adulthood. Our pediatric neurosurgery team performs over 25 pediatric epilepsy surgeries a year. Each patient considered for cranial epilepsy surgery is carefully evaluated first in the epilepsy monitoring unit and then discussed individually in the multidisciplinary epilepsy surgery conference.
We have a dedicated electromyography and nerve conduction laboratory which performs over 100 pediatric studies every year including intra-operative monitoring and diagnostic testing. Our comprehensive neuromuscular program includes a Muscular Dystrophy Association Care and Parent Project Muscular Dystrophy center designation with a multidisciplinary team of over 8 specialties. Additionally, our neuromuscular program performs their own muscle and nerve biopsies with residents being able to participate if interested. The program is currently involved in multiple therapeutic and diagnostic research trials.
We also have a multidisciplinary pediatric neurocritical care and neonatal neurology programs. These services are mixed inpatient and outpatient services which involve multiple specialties and include a neurovascular stroke conference, neurocritical care meeting, prenatal consultation clinic as well as involvement in research aspects in these areas.
There are ten child neurology faculty in the Division of Pediatric Neurology at the Medical College of Wisconsin that are each fully involved with the residency and fellowship programs. We have a broad range of sub-specialties amongst our faculty with multiple research interests. If you would like more information about our prestigious faculty members, there is a small biography for each faculty member on the Neurology Faculty page.
Collaborative Care
Pediatric Neurosurgeons
Pediatric Rehabilitation Physicians and interdisciplinary therapists and family support team
Pediatric Radiologists & Neuropathology
Pediatric Neurointensivists
Plastic Surgery
Pediatric Pulmonary
Pediatric Cardiology
Pediatric Palliative Care
Pediatric Neurology Nurse Practitioners, Physician Assistants, and dedicated Neuroscience RNs
Pediatric EEG technicians trained in IOM, LTM, and complex EEG services
Population Served
Our institution serves the eastern portion of Wisconsin, Upper Peninsula of Michigan as well as the northern portion of Illinois. We also have patient who travel from across the country and internationally to see our providers. As the largest children's hospital in Wisconsin, we see a wide variety of patients in the emergency room, clinic, inpatient unit, and intensive care units. Our team of pediatric neurologists provide a full spectrum of neurological services for children including:
Childhood Epilepsy / Seizures
Headaches / Migraines
Neuromuscular disorders including an MDA and Brachial Plexus Clinic
Neurogenetics
Movement disorders, including Tourette syndrome and ataxia
Pediatric Neurocritical care
Neonatal Neurology including prenatal consults
Neuropathology review
Advanced Diagnostics
Froedtert, Children's Wisconsin, and the Medical College of Wisconsin have expanded, and in some cases pioneered, the development and innovative use of advanced diagnostic techniques to map and image the functional and affected areas in the brain. These imaging technologies are used to diagnose disease, plan therapeutic interventions, and help orient surgical planning. Together, our brain mapping, SPECT and PET imaging technology provide patients and families state of the art comprehensive epilepsy diagnostic capabilities.
Brain Single Photon Emission Computerized Tomography (SPECT) scanning
Positron Emission Tomography (PET)
Advanced Brain Mapping
Magnetoencephalography (MEG)
Intracarotid Sodium Amobarbital (Wada) Test
Functional Magnetic Resonance Imaging (fMRI)
Cortical Stimulation Mapping
Rapid Acquisition CT scanner – Revolve
Letter from the Child Neurology Residency Director
Dear Candidates,
Thank you for considering our residency at the Medical College of Wisconsin. The field of child neurology is both rewarding and challenging. Our mission is to train our residents to be prepared to practice in the field of child neurology in the areas of academic, research, education, clinical and administrative roles. In this regard, we are excited about our curriculum. Additionally, we are leveraging the basic science research conducted at our institution and its affiliates to incorporate that into the training program as a year of neuroscience research prior to starting the 3 years of neurology training.
Our program is, no doubt, a hidden gem. The clinical program encompasses a wide patient population with patients traveling from across the state, Midwest and even internationally to see us. Additionally, we have a state of the art program with nationally recognized institutes and basic science research facilities.
The educational program resolves around making our residents the best prepared for clinical, academic and research careers. The program is a rigorous but rewarding experience to make our residents experts in their field. In this area, we currently provide exposure to multiple subspecialties. We have excellent faculty support with for teaching with 10 child neurology faculty, a department of over 30 adult neurologists, 4 child neuropsychology faculty, 4 pediatric neurosurgeons as well as multiple other faculty in associated departments including 4 pediatric neuroradiologists.
As part of training to be a practicing child neurologist, we have a dedicated nurse for the resident clinic which begins during the pediatric year of training and persists throughout the full five years. The educational program focuses not only on the clinical medicine but also developing the skills to be successful in a busy practice by focusing on time efficiency, inter-professional practice (IPP) skills and the use of EMR and community resources to support your patients.
Our program is located in Milwaukee, Wisconsin. The city sits on Lake Michigan and has a spectacular array of indoor and outdoor activities. There is a rapidly growing diverse gastronomical choices, affordable housing and its own NBA (Milwaukee Bucks), MLB teams (Milwaukee Brewers) as well the longest continuously operating professional soccer team in North America (Milwaukee Wave). The medical center's location in the sub-urban area allows living within a short distance to work every day. Nearby sports teams include NFL (Green Bay Packers) and Big Ten (Go Badgers!). We are easily accessible through our own Milwaukee airport (General Mitchell) and Chicago O'Hare is accessible via car, bus, and train. Milwaukee has "big city" amenities without the "big city" hassles.
Thank you for considering our program. Please contact us with any questions or concerns.
Sincerely,
Matthew Harmelink, MD
Assistant Professor of Neurology
Program Director, Child Neurology Residency
Director, Pediatric Neuromuscular Program
Co-Director, Neurogenetics Clinic
Contact Us
For further questions concerning application to the pediatric residency program
Matthew Harmelink, MD
Program Director
Ashlie Schaffner
Program Coordinator