Neuropsychology
The clinic was established in 1979 by the Department of Neurology of the Medical College Wisconsin and its affiliated hospitals. Adult patients are seen at Froedtert West. Children are seen at the MCW neuropsychology clinic located at the Children's Wisconsin in the Children's clinic building. Consultations are also made to other hospitals, attorneys and school systems.
The purpose of the Neuropsychology Clinic is threefold:
Clinical Services
To provide neuropsychological assessment and treatment where indicated to children and adults, and consultation to professional community agencies in the Southeastern Wisconsin region.
Teaching
To provide instruction to medical and mental health professionals and students, and regional community agencies.
Research
To initiate research on topics of neuropsychological concern. At present, research is being conducted on neurobehavioral aspects of deep brain stimulation, dementia, dyslexia, epilepsy, genetic disorders, infant and preschool development, multiple sclerosis, neuro-oncology and oncology, normal pressure hydrocephalus, spina bifida, and functional brain mapping with state of the art imaging techniques.
Our postdoctoral residency program in adult and child clinical neuropsychology is accredited by the American Psychological Association's Commission on Accreditation.
Meet Our Team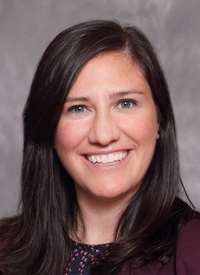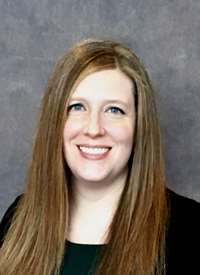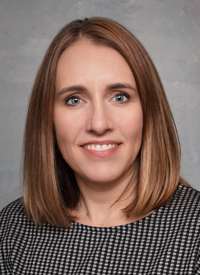 Sara Pillay, PhD
Assistant Professor
Programs and Fellowships
Specialty Programs in the Neuropsychology Division
Sara J. Swanson, PhD is the Chief of the Division of Neuropsychology and the division consists of eight adult and four child neuropsychologists, and a research neuropsychologist. The Division also includes clinical and research psychometrists, practicum students, and other dedicated support staff.
For children, we offer six specialty clinics:
The Comprehensive Epilepsy Program
This clinic provides an emphasis on epilepsy and children who may be candidates for resective surgery to treat intractable epilepsy.
The Preschool and Infant Neuropsychological Testing (P.I.N.T.) Clinic
This clinic provides comprehensive neuropsychological evaluations for children under 6 years old.
The Developmental Disorders Service
This clinic assesses children with general developmental disorders and other disabilities.
The General Neurological Assessment Clinic
This clinic's emphasis is on evaluating children referred by medical professionals due neurological disorders, genetic disorders or other medical illness. We frequently see patients with epilepsy, traumatic brain injury, congenital heart disease, and brain tumor.
The Autism Clinic
This clinic provides evaluations for children under the age of 6 for whom the primary question is whether or not the child has an autism spectrum disorder. The assessment includes clinical interview, brief cognitive evaluation, and observation of the child in play with parents and peers. All participating providers and psychometrists participate in the observations and discussion of each patient for diagnostic clarity. The evaluation also provides detailed recommendations to help families navigate the autism treatment options.
The Multidisciplinary Sports Concussion Clinic
This clinic involves Neuropsychology, Orthopedics, Psychology, and Physical Therapy to evaluate and treat adolescents who experienced concussions in the acute and subacute phases of injury.
On the adult side we have nine specialty clinics or services:
The Memory Disorders Clinic
This clinic focuses on neurobehavioral disorders of aging including a variety of neurodegenerative conditions affecting cognition. Clinical services are provided in the outpatient Neuropsychology Clinic and in the multidisciplinary IMAP (Interdisciplinary Memory Assessment Program) Clinic alongside the memory disorders neurologists and social worker.
Comprehensive Epilepsy Service
This clinic provides assessments for patients with medically intractable seizure disorders to assist in selection of patients for surgical treatment of their epilepsy. Neuropsychology fellows on this rotation conduct pre and post-operative cognitive testing, assist or conduct intracarotid sodium amytal testing and functional MRI, assist in extraoperative stimulation mapping, and work with the multidisciplinary epilepsy surgery team.
General Clinical Service
Fellows on this rotation evaluate patients with a variety of developmental, neurological, psychiatric and somatoform disorders that are associated with impairments in cognitive and emotional capacities.
Medicolegal Evaluation Service
Faculty in The Neuropsychology Clinic conduct neuropsychological evaluations for medicolegal cases involving civil, criminal, and disability issues for individuals claiming cognitive impairment. Fellows work jointly with faculty on medicolegal cases and may have the opportunity to learn about the NFL Concussion Settlement Baseline Assessment Program cases, observe depositions, and trial testimony.
Neuro-Oncology Cognitive (NOC) Clinic
This clinic provides evaluation of brain tumor patients at the time of diagnosis, prior to treatment in order to establish a neurocognitive baseline. These patients are then followed throughout their treatments to monitor for potential tumor and/or treatment related cognitive and emotional changes and to assist in treatment planning. Fellows will attend weekly multi-disciplinary brain tumor conference, bimonthly brain tumor journal club, and have the opportunity to observe and assist in intraoperative cognitive mapping during awake brain tumor surgery using the NeuroMapper testing platform developed at MCW. In addition to brain tumor patients, patients with other forms of cancer are seen in the clinic for evaluation and treatment planning. The clinic is staffed by a neuropsychologist who works closely with a group of neuro-oncologists, radiation oncologists, medical oncologists, and neurosurgeons. View more information on the Froedtert Hospital Neuro-Oncology Cognitive Clinic page.
Mild Traumatic Brain Injury (mTBI) Clinic
The mTBI clinic provides evaluation, triage and treatment to adult patients during the subacute (2 weeks to 12 months) period following injury. The Neuropsychology fellow works alongside the neuropsychology faculty, physiatrist, and a nurse practitioner conducting joint interviews, brief testing, reviewing neuroimaging, and providing joint feedback to patients in the early phase of recovery from TBI to facilitate return to work, school, driving and their pre-injury lifestyle.
Normal Pressure Hydrocephalus (NPH) Clinic
This clinic provides testing to aid in differential diagnosis of patients being evaluated for NPH. Testing is conducted prior to and following high volume spinal taps, lumbar drains, and ventriculoperitoneal shunting. This information is used to determine which patients will benefit from shunting. This clinic employs a collaborative team including a neurologist, neuropsychologist, physical therapist for gait assessments, and neurosurgeon.
Deep Brain Stimulation (DBS) Clinic
The DBS clinic involves evaluation of patients who are considered candidates for DBS treatment for movement disorders such as Parkinson's disease or essential tremor. The aim of these evaluations is to identify any cognitive or psychiatric issues that may increase risk for poor outcome with DBS. Fellows work as part of a multi-disciplinary team that consists of neurology, neurosurgery, psychology, psychiatry, nursing, and rehabilitation.
Congenital Heart Disease Clinic
Fellows provide assessments to adult patients with congenital heart conditions. Neuropsychology fellows work with a multidisciplinary team within the Herma Heart Program that includes cardiology, nurses, social services, and neuropsychology.
Postdoctoral Fellowship Program in Clinical Neuropsychology
The Division of Neuropsychology offers two-year postdoctoral residencies in child and adult neuropsychology. The residency program begins and ends around the first of July. The purpose of the training program is to provide doctoral level psychologists with sufficient clinical and research competencies to practice independently in the specialty of clinical neuropsychology. Our postdoctoral training program is a member of the Association of Postdoctoral Programs in Clinical Neuropsychology (APPCN; The Clinical Neuropsychologist, 1993, 7, 197-204) and adheres to the Houston Conference (HC) standards (Archives of Clinical Neuropsychology, 1998, 13, 160-166) for specialty training in clinical neuropsychology.
It is a goal for graduates of our program to be eligible for licensure and certification in clinical neuropsychology by the American Board of Professional Psychology. Our postdoctoral residency program in adult and child clinical neuropsychology is accredited by the American Psychological Association's Commission on Accreditation.
Clinical training is divided into adult and child tracks, and residents are recruited to one or the other.
Residency in Adult Neuropsychology
The four rotations are:
The Memory Disorders Clinic/Normal Pressure Hydrocephalus
Comprehensive Epilepsy Service
General Clinical Service
Traumatic Brain Injury/Medicolegal Evaluation Service.
Electives include the Deep Brain Stimulation (DBS) Clinic and Neuro-oncology Clinic
Residency in Child Neuropsychology
Four primary rotational assignments include:
The Comprehensive Epilepsy Program
The Preschool and Infant Neuropsychological Testing (P.I.N.T.)
The Neurological/Medical Rotation
The Acute Neuro (AcN) Rotation
See the Fellowship Brochure (PDF) for further details.
Application information for the 2020-2022 Fellowship Program (PDF)
Postdoctoral Fellowship Policies and Procedures
Postdoctoral Residency Admissions, Support, and Initial Placement Data
Current Postdoctoral Fellows
Second Year
Benjamin Brett, PhD (Adult)
Natalie Emmert, PhD (Adult)
Rachel Landsman, PhD (Pediatric)
Elisabeth Vogt, PhD (Pediatric)
Kristin Wilmoth, PhD (Adult)
First Year
Carolyn Cook, PhD (Adult)
Priscilla Duong, PhD (Pediatric)
Lauren Miller, PhD (Pediatric)
Jessica Pommy, PhD (Adult)