Liver, Pancreas, and Bile Duct Program (HPB)
Leaders in Innovative Patient Care
Cancers of the liver, pancreas, gallbladder and bile ducts are challenging diseases that require complex care plans. Physicians at Froedtert & the Medical College of Wisconsin are internationally recognized experts in the treatment of these specific cancers. Patients receive advanced, cutting edge therapies and fully coordinated care at our Clinical Cancer Center.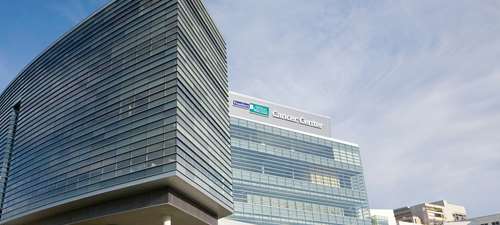 Multidisciplinary Care Is the Best Medicine
Because these cancers are often complicated, effective treatment requires a team effort by several different physician experts. The comprehensive team of cancer specialists:
Surgical oncologists and transplant surgeons: remove portions of the liver or transplant the liver
Interventional radiologists: deliver non-surgical, minimally invasive therapies
Medical oncologists: treat liver cancer with chemotherapy or novel biologic therapies
Radiation oncologists: use radiation therapy to treat tumors
Gastroenterologists/hepatologists: diagnose and treat diseases of the liver
Pathologists: identify diseases by studying cells and tissues under a microscope
Diagnostic radiologists: use imaging (X-rays and advanced imaging techniques) to diagnose diseases
Palliative care physicians: provide advanced cancer symptom management
Nurse practitioners and physician assistants
Social workers
Complementary medicine specialists
Genetic counselors
Dietitians
The physicians work cooperatively to create comprehensive care plans for patients. They meet regularly to discuss individual cases, evaluate treatment options, recommend care plans and follow up on individual progress. Cooperative care helps ensure that every patient has an optimal treatment plan and receives the most appropriate therapy.

Our program also includes trained specialists who work to meet the quality-of-life needs of patients and their families. Program coordinators streamline the care experience for patients and make sure they get all the services they need. Learn more about our Exceptional Staff.

The Liver, Pancreas and Bile Duct Cancer Program is one of 13 disease-specific programs at the Froedtert & the Medical College of Wisconsin Clinical Cancer Center.

Comprehensive Treatment
Most patients with cancers require several different kinds of treatment.

Our physicians offer expertise in complex surgical procedures, innovative radiation techniques, targeted drug therapies and minimally invasive treatment approaches.

Complete Support Services
The Clinical Cancer Center offers a comprehensive range of support services that address the physical, emotional and spiritual needs of patients and their families. In the Jeffrey C. Siegel Quality of Life Center, patients can access specialists in personal and family counseling, cancer dietitians, social workers, financial counselors, chaplains, a Cancer Caregivers Support Group and more.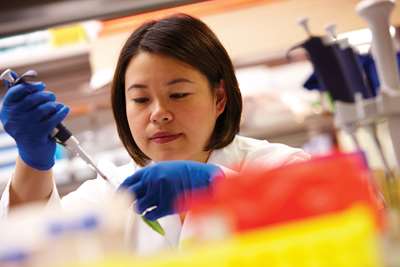 Researching Better Patient Care
Physicians in the Liver, Pancreas and Bile Duct Cancer Program are known nationally and internationally for their accomplishments in cancer and new therapies. A selection of their work is available in our Academic and Physician-Authored Publications section.

Our involvement in research opens up new opportunities for many patients through participation in clinical trials. These investigations can provide access to new cancer drugs and other innovative therapies. See the list of current clinical trials available.

Liver Cancer Second Opinion Program
When you are diagnosed with any serious disease, it makes sense to get a second opinion. The Liver Cancer Second Opinion Program gives patients fast access to physicians who specialize in liver malignancies. Our liver cancer team will confirm your diagnosis, talk to you about your alternatives and make sure you are receiving the most effective care for your specific condition.

Contact Us
To learn more about the Liver, Pancreas and Bile Duct Cancer Program or to make an appointment, please call (414) 805-0505 or toll-free (866) 680-0505.

Programs and Services
The Liver, Pancreas and Bile Duct Cancer Program at Froedtert & the Medical College of Wisconsin provides comprehensive care for cancer patients. Our physicians have specialized expertise in treating common malignancies and rare tumors, in addition to early stage and late stage cancers.

Liver Cancer
Liver cancer is a complex disease that is becoming much more common in the United States. Recent discoveries are helping physicians achieve greater success at treating liver tumors. Learn more in our liver cancer section.

If you have been diagnosed with liver cancer, getting a second opinion lets you explore all your treatment options. Find out more about our Liver Cancer Second Opinion Program.

Pancreatic Cancer
Successful treatment of pancreatic cancer requires accurate diagnosis and careful treatment planning. Coordinated care is the key to the best outcomes. Learn more in our pancreatic cancer section.

Bile Duct/Gallbladder Cancer
Bile duct and gallbladder cancers are rare malignancies that call for a strong multidisciplinary approach to treatment. Learn more about these cancers by visiting our bile duct cancer and gallbladder cancer sections.

Complete Support Services
The Liver, Pancreas and Bile Duct Cancer Program offers patients a full range of support providers.
Our psych-oncology nurse specialist helps address the needs of cancer patients and their families through supportive therapy and psychopharmacology management. A registered dietitian helps patients with cancers of the digestive organs manage their unique nutritional needs. For more information, see support services.
A specialist in Geriatric Oncology provides expertise on the special needs of older adults with cancer.
Patients with complex symptoms or patients for whom therapy is no longer an option have access to our nationally recognized Palliative Care Program.