Mary Ann and Charles LaBahn Pancreatic Cancer Program
Delivering World-Class Cancer Care for You and Your Family
Our pancreatic cancer team includes a diverse group of physicians and scientists with an international reputation for clinical care and research. A continuous dedication to research is what sets us apart. It creates opportunities for patients to participate in clinical trials that often lead to innovative therapies.
Schedule an Appointment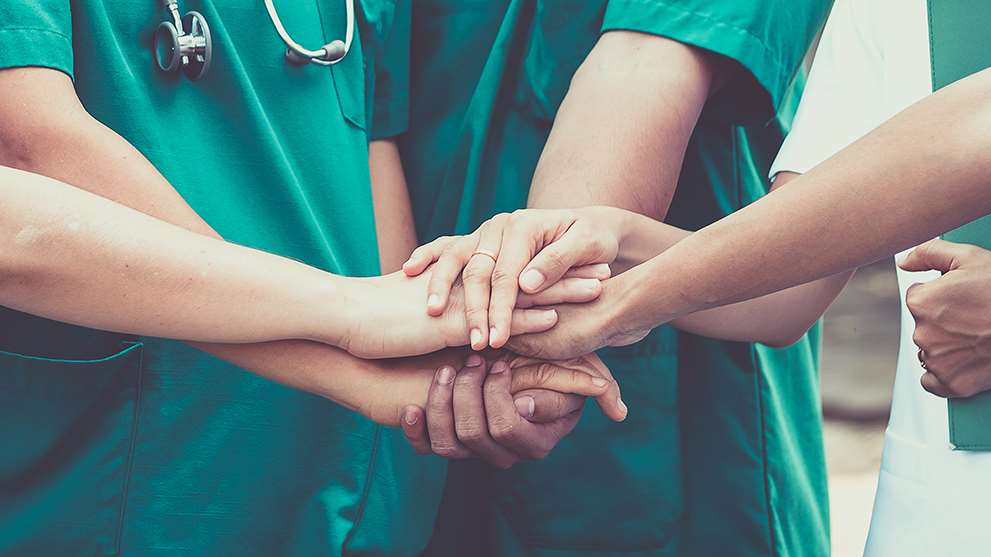 A Gift that Continues Our Tradition of Leading the Way
Endowed through a generous gift from Mary Ann and Charles LaBahn, the Pancreatic Cancer Program is comprised of a multidisciplinary team of physicians, scientists, and dedicated staff who share the LaBahns' passion and urgency for making significant progress in the battle against pancreatic cancer.
The Mary Ann and Charles LaBahn Pancreatic Cancer Program serves as a hub for innovation where physicians and scientists are focused on providing hope for a cure to patients and families with pancreatic cancer. The LaBahns' generosity allows for high-risk, high-reward research leading toward more effective therapies and treatment options for patients with this devastating disease. This philanthropic investment will hasten the pace at which our team can translate laboratory discoveries into treatments for patients.
Our "Surgery Last" Approach 
Because of the complicated nature of pancreatic cancer, we believe that multidisciplinary care is the best option for successful treatment. This is especially important for patients with localized, operable cancer, since multimodality treatments have been shown to deliver the best outcomes. Our program helped to spearhead the "surgery last" approach, which advocates for quick and early delivery of chemotherapy and radiation. Not only does this promote an increased chance of controlling the cancer, it sets the stage for a positive surgical outcome.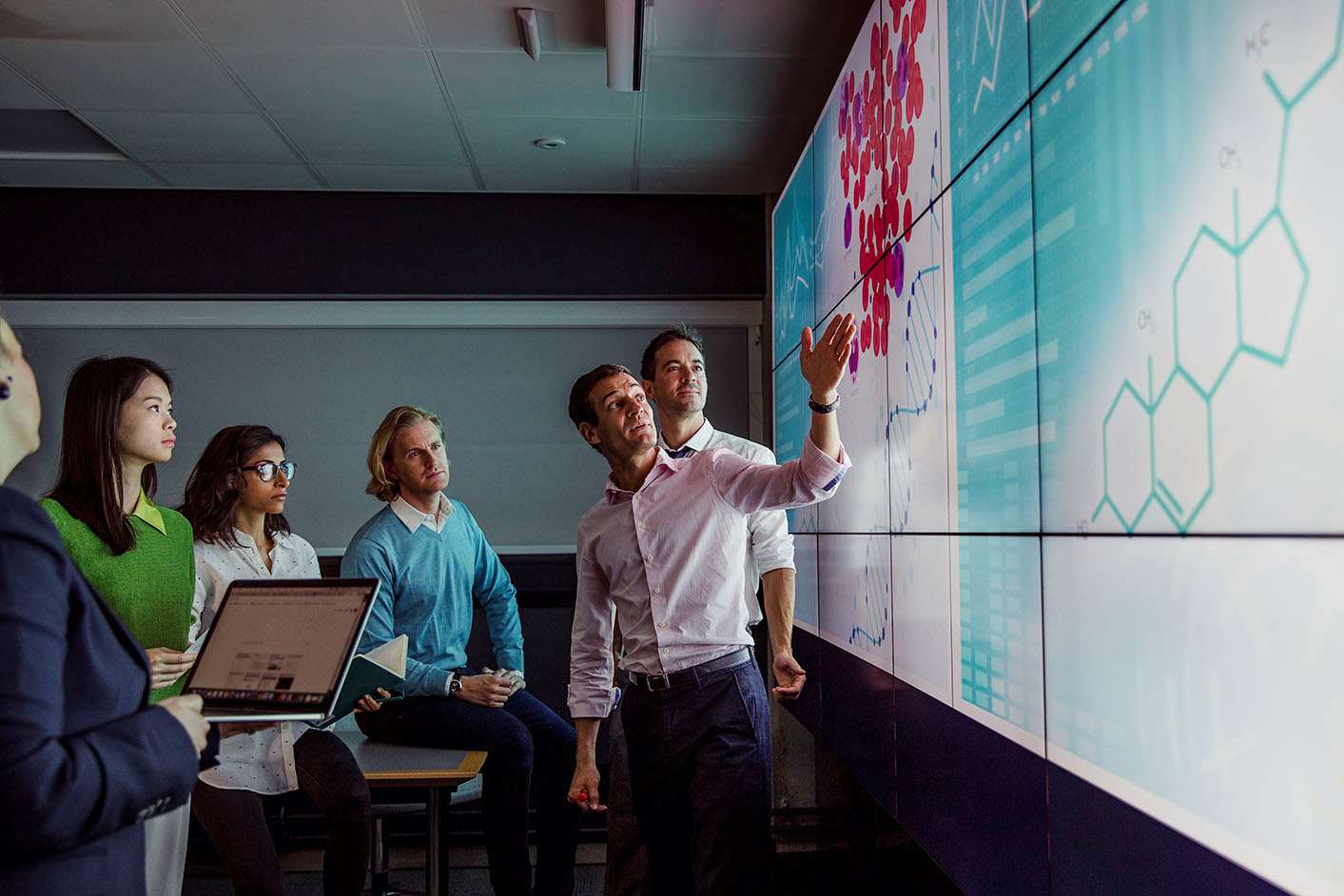 Clinical Trials Provide Opportunities for Current and Future Patients
Our program is committed to translating research into cutting-edge treatments for our patients. We prioritize the rapid translation of basic science discoveries into improved treatments that impact our community.
NOVEMBER is Pancreatic Cancer Awareness Month
Pancreatic cancer awareness month is in November. Join us for all the following events:
Lecture Series: Evenings with Experts
Intended for patients, families, and loved ones to learn about pancreatic cancer topics and to connect with experts.
Lecture Flyer
Giveback Days:
NOV 6, 2021:
Brunch will donate 10% of proceeds back to our program | BRUNCH FLYER
NOV 10, 2021
Lou Malnati's in Brookfield, Greenfield, and Waukesha will donate 20% of proceeds back to our program. Mention the fundraiser when you order or use code FUNMCW21 if you order online. | PIZZA FLYER
Social Media Giveaways:
Want your chance to win some goodies or gift cards from local businesses? Follow us on FACEBOOK | TWITTER | INSTAGRAM for you chance to win!
Learn more about our program
Contact and Appointment Information
Froedtert & the Medical College of Wisconsin Clinical Cancer Center
9200 W. Wisconsin Ave.
Milwaukee, WI 53226

New Patient Coordinator
(414) 805-6849
(414) 805-6848
(414) 805-8775 (fax)
Mailing Address
Medical College of Wisconsin
Division of Surgical Oncology
8701 Watertown Plank Rd.
Milwaukee, WI 53226
Administrative Offices
(414) 955-1400
(414) 955-0197 (fax)