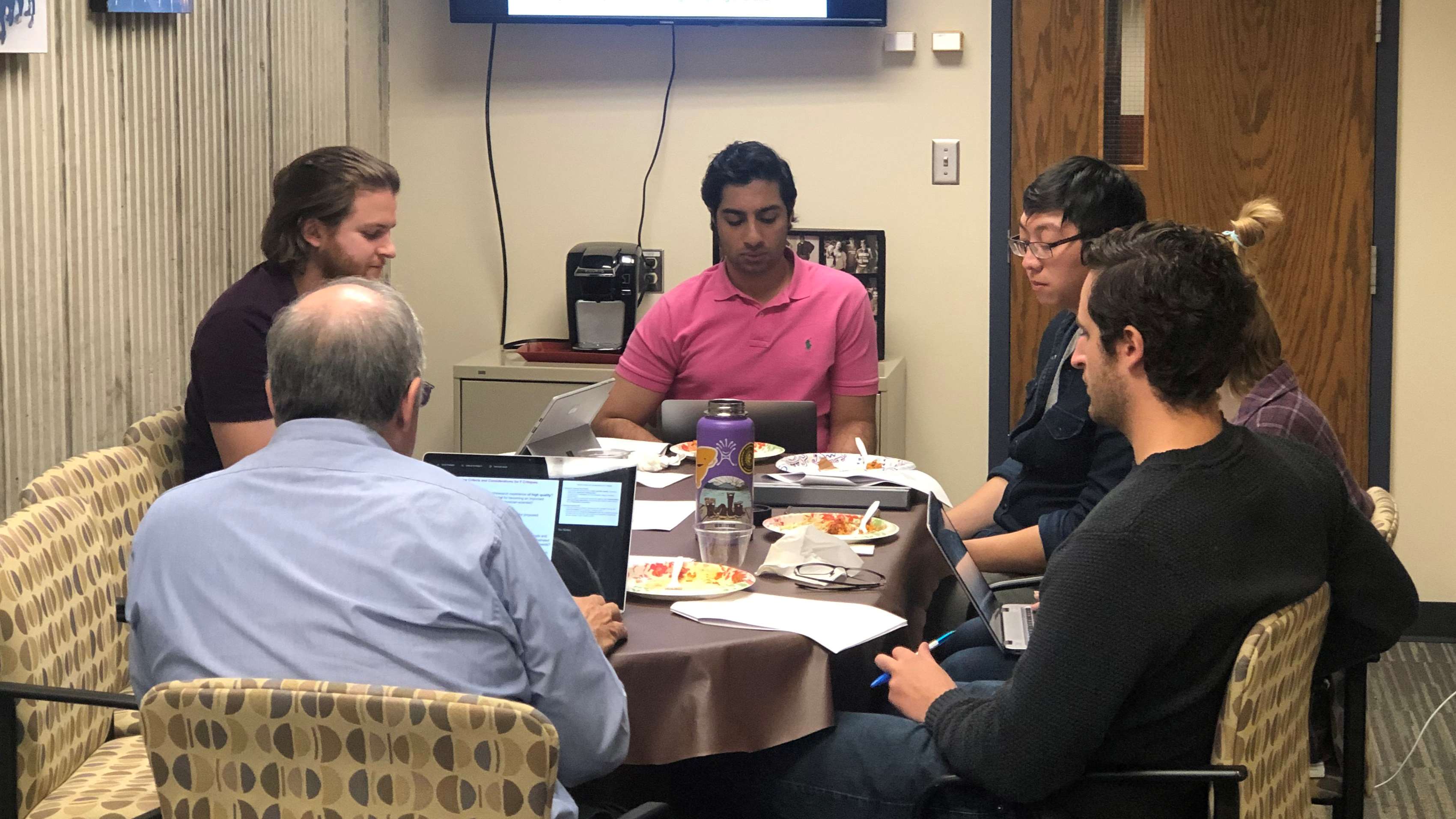 MCW-MSTP provides an integrated training experience that allows our trainees to address mechanistic-based scientific questions and develop the fundamental skills of a scientist. We encourage our students to define their passion in research and not to be hesitant to address the big questions in medicine.
We have active mentoring throughout your training to enhance your professional development, identify your PhD mentor, transition between graduate and medical schools, and selecting a residency program.
At MCW, the average length of time to complete the dual degree is 7.8 years.
Career Development Tools
MCW-MSTP provides you with many tools that you can use during your career as a successful physician-scientist.
Professional Development Workshops
Professional Development Workshops
Utilizing MSTP specific small group workshops, our trainees develop writing and communications skills in team-based, active learning sessions.
NIH F30 Fellowship
Dissertation and Manuscript Writing
Methods for Enhancing Reproducibility
Morning Report
Residency Selection
Refresher Responsible Conduct in Research
Refresher Responsible Conduct in Research
Students complete four hours of refresher Responsible Conduct in Research training. Each session follows a topic and guidelines recommended by the NIH-Office of Research Integrity.
Research in Progress (RIP)
Research in Progress (RIP)
Two MSTP graduate students present current progress and challenges related to their thesis research project to other MSTP students, MSTP directors and faculty advisors. These meetings provide attendees an opportunity to learn about the extensive variety of research MSTP trainees are doing both on and off campus and provide feedback.
Retreat
Retreat
The retreat is a time for vertical integration amongst our trainees, discussing relevant MSTP topics and faculty/student interaction.
Summer Picnic
Summer Picnic
The annual picnic is a great time to welcome our incoming students and interact with fellow MSTP students. Activities included good food, relaxing conversation and fun on the water with pontoon rides, canoes and kayaks.
Visiting Alumni and Faculty
Visiting Alumni and Faculty
MSTP trainees are exposed to physician-scientists that do state-of-the-art clinical and basic research in all medical subspecialties. Lunch discussions allow our trainees to obtain a unique perspective on how physician-scientists balance patient care with research and integrate the two into a satisfying career.
Learn More
Women in Science and Medicine
Women in Science and Medicine
MSTP women have the opportunity to meet with on-campus female faculty involved in science and/or clinical endeavors.
Learn More
MCW combines advanced patient care and research opportunities with accessible faculty and an authentic community feel. The MSTP exemplifies these values and supports students on their way to becoming leaders in medicine and science.
Damon Schmalzriedt