Meet Our Current Students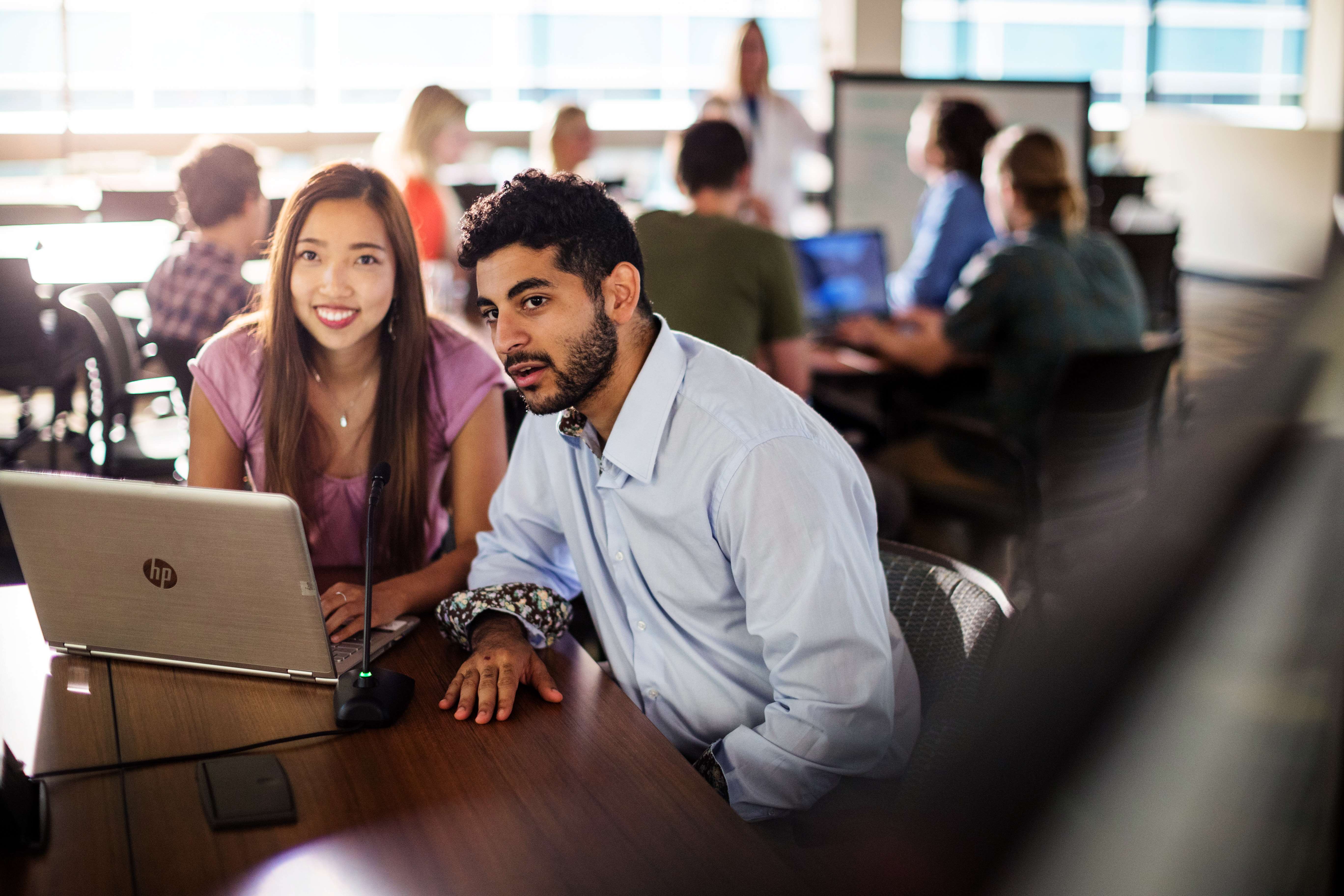 Every year, 6-10 highly talented men and women from diverse backgrounds and interests join the MCW MSTP family. We currently have students from 38 different undergraduate institutions across 18 states.
Our students and administrators are very supportive and helpful to one another, fostering outstanding mentorship and creating an inclusive environment to help you integrate your passion for research with medicine.
Learn more about our current students, including their research interests and publications.
"
The MSTP is an unparalleled opportunity to receive an education that poises trainees for productive careers as both clinicians and researchers. MCW has a wide (and expanding) array of friendly faculty willing to support students in all phases of their education. Furthermore, the MCW MSTP administrators are extraordinarily kind and willing to facilitate the best training experience in any way possible.
Casey Zoss
Guide to Student Life
Stipend
Students entering the MSTP receive financial support in the form of a full tuition scholarship throughout the duration of their education, health insurance, and a stipend to cover living expenses. The stipend level, which is adjusted annually, is $30,760 for the current academic year.
Housing
Most students live in the Wauwatosa area, but consider living downtown if you like city living. Traffic in the whole Milwaukee area is moderate and commute times are short.
There is a wide range of housing options in the Milwaukee area, from small to large apartment complexes, individual duplexes or quads, townhomes, homes, condominiums, or renting a single room with shared common area. There are plenty of resources online to help you find a place to rent/buy.
Here are some popular ones that our students have used:
MCW Academic Student Services housing page
If you're in the area, drive around and see what is local, not everyone lists online. Ask current students when you come for revisit.
Neighborhood Descriptions
Wauwatosa
This is the area directly around the school. The majority of students live here and are able to walk or bike to school. There are several large apartment complexes, but also many smaller quadplexes, duplexes, flats, and houses. There is no overnight street parking, but 95% of students living here were able to find housing that included parking. One of the best ways to find an apartment in this area is to drive through neighborhoods as many people only advertise by signs in their yard. There is a large mall with a movie theater, many grocery stores, banks, and restaurants in Wauwatosa. Major streets in this area include State St, Glenview Ave, Mayfair Rd/ Hwy 100, and Watertown Plank Rd/ Harwood Ave.
West Allis/New Berlin
Located directly south of school. It is a residential neighborhood with easy access to commercial areas and a few students live in this area. There are numerous apartment complexes, but also some smaller quadplexes, and duplexes. Parking in this area is readily available and overnight street parking is allowed with a permit. The average commute is 15 minutes. There are many stores, banks, and restaurants. Major streets in this area include Greenfield Ave, Lincoln Ave, Cleveland Ave, Oklahoma Ave, Moorland Rd, and Hwy 100/108th St.
Waukesha
Located about 25 minutes west of school off of I-94, is home to a few students. It is mostly residential, but there are many areas with industry and commercial properties. Although the drive is further, students generally are able to find more reasonable rent. There is a wide variety of accommodations ranging from apartment complexes to houses. Parking in this area is readily available and overnight street parking is allowed with a permit. There are many stores and restaurants.
East Side of Milwaukee
The East Side is located along Lake Michigan, just north of Downtown and south of the University of Wisconsin-Milwaukee. It is a residential area with an urban feel. There are many coffee shops, boutiques, and diverse restaurants. There are many apartment complexes, flats and houses. Parking can be a problem in this area, but many apartments do offer parking for a fee. Overnight parking is allowed on many streets with a permit, but finding a spot can be quite competitive (especially in the winter). The average commute to MCW is about 20 minutes. Major streets in this area include Downer Ave, Prospect Ave, North Ave, and Brady St.