Scholarly Pathways
The Medical College of Wisconsin is one of the few institutions in the country that educates pharmacy and medical students in the same building! We take advantage of this by blocking out every Thursday afternoon for interprofessional learning through the MCW Scholarly Pathways program. You will complete a longitudinal Scholarly Pathways course along with medical students. You'll be able to direct your experience by selecting your preferred topic of study from the courses offered. Each pathway affords the opportunity to focus on skills that will ultimately make you a better healthcare provider.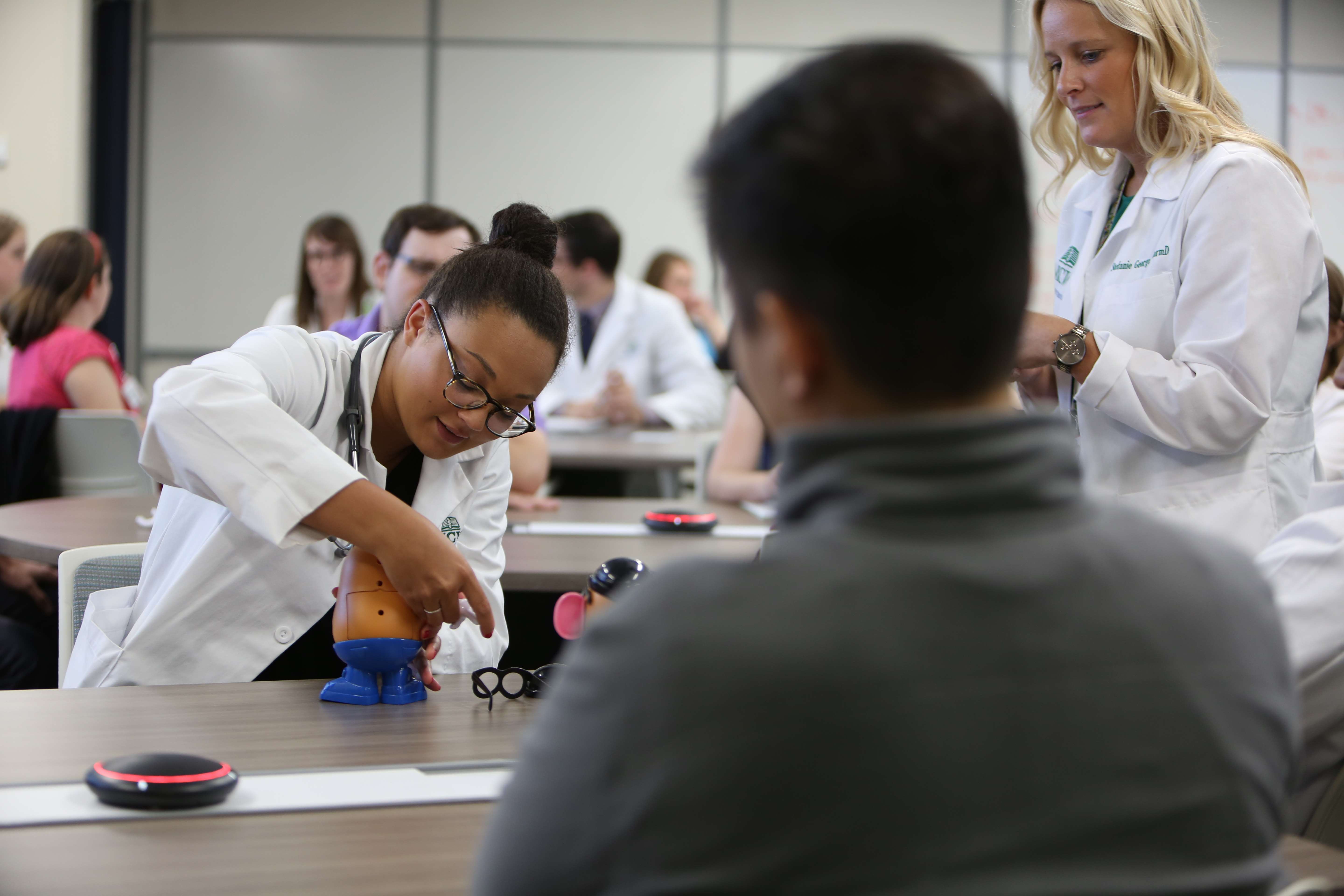 The MCW Pharmacy School offers the following Scholarly Pathways: 
Bioethics*

Provides you with the necessary theory and skills to critically analyze difficult healthcare decisions in both clinical and research arenas and apply these skills across a spectrum of contemporary biomedical ethical dilemmas to incorporate bioethics into your career. *Bioethics will no longer be offered for incoming pharmacy students beginning in the 2019-2020 academic year.

Clinical & Translational Research (CTR)

The CTR Pathway is for students interested in complementing their clinical development with the skills required to become clinician-scientists. Through core sessions and a mentored research project, students gain an understanding of the way clinical and translational research improves patient care. This Pathway uses a hypothesis driven research project to provide the student an individualized research experience allowing for the development of research skills.

Health Systems Management & Policy

Enables you to be an active participant in the changes shaping your healthcare system. You will learn how to serve as a valuable resource for the future of healthcare through social advocacy, social commitment, management and leadership. 

Molecular & Cellular Research (MCR)

The MCR Pathway provides core research skills in the area of basic science research. This Pathway is focused on competencies that can be gained from scientific research that are transferable to clinical practice, including communication (oral and written), time management, information gathering, critical thinking/critical assessment (i.e. data analysis, critical reading of scientific literature), and problem solving. Students learn to work in teams and/or independently.

Quality Improvement & Patient Safety

Provides you with core principles and skills necessary to understand and analyze the systems-based aspects of patient care, actively engage in work to improve quality and enhance patient safety while focusing on the goal of achieving the best possible patient health outcomes. 

Urban & Community Health

Prepares you to effectively care for patients in urban communities, promote community health and reduce health disparities. 
Learn how you'll benefit from the unique interprofessional experience of Scholarly Pathways at the MCW Pharmacy School. View an example of one of the interprofessional simulation sessions students can experience within the Quality Improvement and Patient Safety Pathway.