Christopher Todd Anderson, MD
Assistant Professor
Location
Neurosciences - Froedtert Hospital Clinic
9200 West Wisconsin Avenue
Milwaukee, WI 53226
New & Established Patients Call
I care for people with seizures. Treatment regimens are tailored to the individual. Available modalities include medications, lifestyle change, special diets, hormonal therapy, devices, and, when safe, brain surgery. I prefer to inform, share my experiences, and help the patient decide which treatments are best for them. Ultimately they are in charge.
Overview
Diseases and Conditions
Epilepsy
Seizures
Psychogenic Non-Epileptic Seizures
Status Epilepticus
Mood and Sleep Disorders
Refractory Epilepsy
Treatments and Services
Electroencephalography (EEG)
Functional Brain Imaging
Wada Test
Magnetoencephalography (MEG)
Anti-Seizure Medications
Vagal Nerve Stimulation (VNS)
Brain Stimulation
Epilepsy Surgery Evaluations
Inpatient Epilepsy Monitoring
Ambulatory Electroencephalography (EEG)
Repetitive Transcranial Magnetic Stimulation (rTMS)
Video Electroencephalography (EEG)
Hospital Affiliations
Froedtert Hospital – Milwaukee
Board Certifications
Neurology
Clinical Neurophysiology
Clinic Locations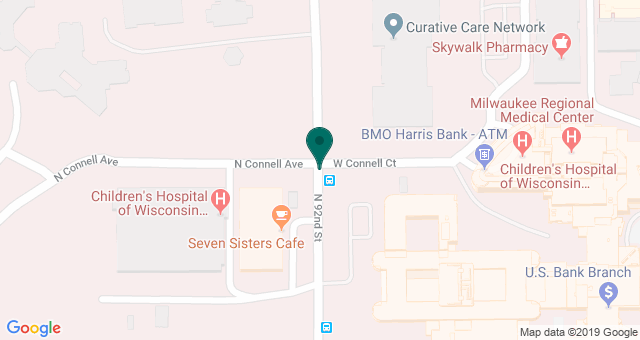 Biography
I was born and raised in New York City. Although most of my training was at Columbia University in New York, I have also trained and worked at Stanford University and the University of Pennsylvania. Having that diverse background I can say with confidence that the clinical epilepsy care at Froedtert is truly exceptional.
Education and Training
Doctor of Medicine - Columbia University College of Physicians and Surgeons - New York, NY (2002)
Internship, Medicine - St. Vincent's Hospital and Medical Center of New York - New York, NY (2002-2003)
Residency, Neurology - Columbia Presbyterian Medical Center - New York, NY (2003-2006)
Fellowship, Neurophysiology and Epilepsy - Stanford University Medical Center - Stanford, CA (2006-2008)