Christopher Todd Anderson, MD
Associate Professor
Location
Neuroscience Institute – Specialty Clinics
900 N. 92nd St.
Milwaukee, WI 53226
New & Established Patients Call
I care for people with seizures. Treatment regimens are tailored to the individual. Available modalities include medications, lifestyle change, special diets, hormonal therapy, devices, and, when safe, brain surgery. I prefer to inform, share my experiences, and help the patient decide which treatments are best for them. Ultimately they are in charge.
Overview
Diseases and Conditions
Epilepsy
Seizures
Status Epilepticus
Refractory Epilepsy
Psychogenic Non-Epileptic Events
Treatments and Services
Deep Brain Stimulation (DBS)
Electroencephalography (EEG)
Epilepsy Surgery
Functional Brain Imaging
Intracranial Electroencephalography (EEG)
Cortical Stimulation Mapping
Wada
Magnetoencephalography (MEG)
Anti-Seizure Medications
Vagal Nerve Stimulation (VNS)
Epilepsy Surgery Evaluations - including invasive EEG
Inpatient Epilepsy Monitoring
Ambulatory Electroencephalography (EEG)
Responsive Neurostimulation (RNS)
Video Electroencephalography (EEG)
Virtual Visit
Hospital Affiliations
Froedtert Hospital – Milwaukee
Board Certifications
Neurology
Clinical Neurophysiology
Clinic Locations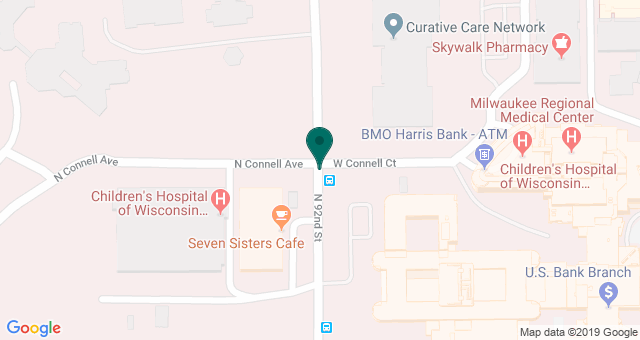 Biography
I was born and raised in New York City. Although most of my training was at Columbia University in New York, I have also trained and worked at Stanford University and the University of Pennsylvania. Having that diverse background I can say with confidence that the clinical epilepsy care at Froedtert is truly exceptional.
Education and Training
Doctor of Medicine - Columbia University College of Physicians and Surgeons - New York, NY (2002)
Internship, Medicine - St. Vincent's Hospital and Medical Center of New York - New York, NY (2002-2003)
Residency, Neurology - Columbia Presbyterian Medical Center - New York, NY (2003-2006)
Fellowship, Neurophysiology and Epilepsy - Stanford University Medical Center - Stanford, CA (2006-2008)