Medical College of Wisconsin Cardiovascular Academic Initiative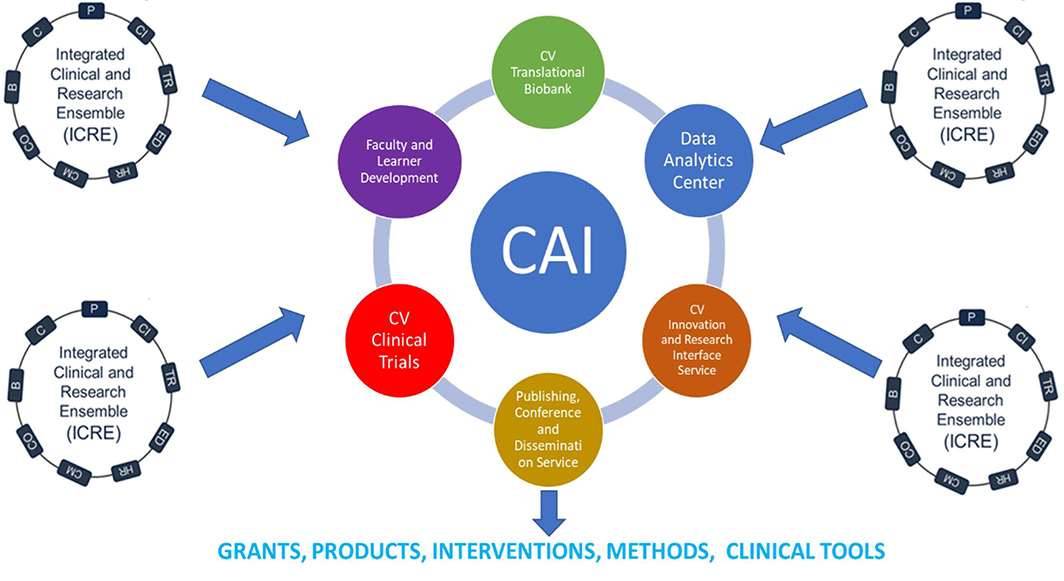 The Cardiovascular Academic Initiative was formed in the fall of 2020 in response to the need(s) of building a more robust infrastructure for facilitating multi-directional cardiovascular translational research. The CAI builds upon MCW's current strengths in the fundamental research in cardiovascular science research by leveraging existing assets available through the Clinical and Translational Research Initiative (CTSI) of Southeast Wisconsin and MCW's Cardiovascular Center to support building a robust, synergistic translational research infrastructure to speed the translation of cardiovascular research to the bedside as well as find novel solutions to critical 21st century problems in cardiovascular care.
Our Goals
Create collaborative spaces for innovation in cardiovascular research and clinical care

Facilitate the translation of cardiovascular research between basic sciences, early human studies, and clinical practice

Train the next generation of leaders in cardiovascular research and education
Meet Our Team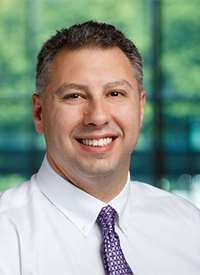 Northwestern Mutual Professor of Cardiovascular Medicine, Department of Medicine and Pharmacology; Associate Director, Cardiovascular Center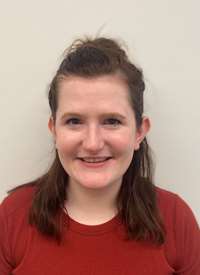 Amberly Anger
Program Manager I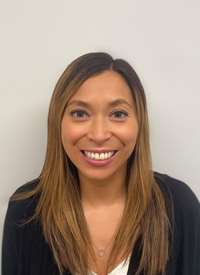 Michelle Knezevich
Data Analyst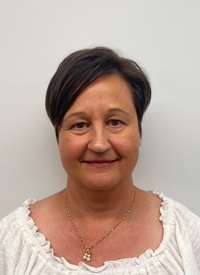 Monica Driessen
Clinical Research Coordinator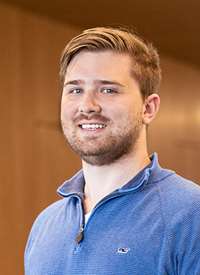 Nicholas Durst
Clinical Research Coordinator
Funding Opportunities
Patient-Oriented Cardiovascular Academic Projects (PCAP)
Application for up to $10,000 will be considered (one year of funding)
Derived from funds via the 2018/2019 Heart of the Matter fundraiser
Project must meet the NIH's definition of Patient-Oriented Research
Cannot supplant current funding
Reviewed on a rolling basis over the 2021-22 academic year
RFA: PCAP (PDF) and Non-Supplanting Attestation (PDF).
Cardiovascular Focused Ensembles
In collaboration with the Clinical and Translational Science Institute (CTSI) of Southeast Wisconsin of Southeast Wisconsin, the CAI will be issuing a request for applications (RFA) for the formation of cardiovascular-focused research ensembles.
Successfully formed Ensembles selected for this program are eligible for an initial $50,000 line of credit to support their approach. In addition, the Ensemble will receive administrative support from the CTSI as well as clinical research coordinator and data analytics support from the CAI.
Applications for the Cardiovascular-Focused Ensemble formation are now being accepted for 2023! Please see the Integrated Clinical and Research Ensemble Awards 2023 - Cardiovascular Focused page for more information on the RFA, and how to apply.
CAI Services
Current
Cardiovascular Tissue Biobanking
In collaboration with the MCW Tissue Bank, the CAI has worked with the clinical services to support consenting of surgical patients and procuring tissue samples from cardiovascular surgical cases that occur at Froedtert Hospital. Tissue obtained depend upon the surgical procedure. For tissues, we save samples in RNALater, snap frozen, and FFPE& stained slide. A standard set of clinical data, including demographics, past medical history, traditional cardiovascular risk factors, lab chemistries at the outpatient appointment most proximal to the surgical date, and vital signs from the outpatient visit most proximal to the surgical date. If additional data is needed on the tissue samples, the CAI Data Core can work with your team on the specific information that needs to be extracted for your study.
List of Tissue Samples Available: (TBA) carotid plaques, aortic aneurysm wall, aortic plaque, cardiac valves, left atrial appendage, saphenous veins, left internal mammary artery.
Apply for these services in iLab, and feel free to contact us directly with any specific questions.


Tissue Bank Request Form – link coming soon, contact us for any specific questions
Cardiovascular Data Core Analytics
The CAI's data core offers support for data extractions from MCW Clinical Data Warehouse and other existing clinical and research databases. Projects involving large datasets for clinical outcomes, quality improvement, and descriptive analytics can be supported. The future state of the CAI Data Core will include the development of diagnostic, predictive, and prescriptive analytical tools for the study of cardiovascular disease and support quality clinical care.
For more information on the scope of your data project please refer to the Data Analytics Scope Document (DOCX)
Apply for these services in iLab, and feel free to contact us directly with any specific questions.
Research Coordinator Services
Recruitment
Consulting
Creation of Informed Consent and Study Source Document
Other Services
Pulse Wave Velocity (PWV)/ Pulse Wave Analysis (PWA)
Flow Mediated Dilation (FMD)

Brachial
Femoral
Nitroglycerin

Endothelial Dysfunction Test (EndoPAT)
Metabolic Cart Testing
Apply for these services in iLab, and feel free to contact us directly with any specific questions

Future
Innovation and Research Interface Service
IRB Guidance
Publishing
Contact Us
The Cardiovascular Academic Initiative is currently conducting drug and/or device trials in the cardiac subspecialties listed. However, this does not limit what we may be working on tomorrow.
Please contact the Cardiovascular Academic Initiative directly by emailing CardioAcademicInitiative@mcw.edu.
Medical College of Wisconsin
The Hub for Collaborative Medicine
CAI, 5th Floor
8701 Watertown Plank Rd.
Milwaukee, WI 53226
Program Director
Michael Widlansky, MD, MPH
Program Manager
Amberly Anger